| | |
| --- | --- |
| | We sailed with Capt. Mark from Georgetown in the Bahamas, through the Windward Passage, and on past Jamaica to Panama |
Jamaica to the San Blas Islands
| | |
| --- | --- |
| | After spending a month or two on the catamaran, we crossed the border into Costa Rica and spent several weeks exploring this Central American gem. |
Cape Lookout National Seashore

To the Cape in our 12' Runabout, Littly

Spring 2005 - A magical time when the azaleas bloom

Spring Break 2005

One of our many trips to the surrounding islands

See what it's like to live in Paradise

The Spring in Beaufort, NC
At a cabin in the Hocking Hills State Park, OH

A yearly event in Beaufort, NC

A week at a beach house taking relaxation to the level of fine art

A facelift for our first boat, a 1974 Grampian 26. Boat Improvements.

Click here and hop in for a dingy ride down Taylor's Creek in Beaufort, NC

Charleston, SC - October, 2004

A few days in Charleston, SC while Mike was getting his Captain's License

Deep Sea Fishing - September, 2004

60 Miles Offshore looking for some "feesh"

A Family Adventure - Above the Clouds

How much FUN can be squeezed into 8 days?? We found out!!
Oriental to New Bern, Late Summer 2003
| | |
| --- | --- |
| A trip to the other Historic Port Towns of NC - In the Bus! | A short drive and a beautiful ferry ride from Beaufort is the "Sailboat capital of the world", Oriental, NC. After a few hours in Beaufort, we headed to New Bern, North Carolina's 2nd oldest town. We spent a wonderful afternoon and night in New Bern before heading back to Beaufort the next day. CLICK HERE |
Cape Lookout, Summer 2003
| | |
| --- | --- |
| | Well, it's not a vacation for us, we live here. But, for Kate's family from Cincinnati and Pennsylvania, Beaufort and Atlantic Beach is definitely a change of pace. Mike's favorite niece Grace had a blast, and her new little brother James made his first trip to the beach. CLICK HERE |
| | |
| --- | --- |
| | February in Chicago. One word - COLD!! But, during February, many of Chicago's great museums are FREE! We spent four days exploring the city from every angle, making sure of course that we sampled as many different famous pizza places as we could. We stayed with our friend Rachel who moved to Chicago from Beaufort, NC in the Fall of 2002. CLICK HERE |
It's starting to become a tradition, and we like it. Thanksgiving at Ocean Isle Beach, NC. You might think that the beach in November doesn't make sense, but we're here to tell you that it's extremely quiet, relaxing and enjoyable. We love spending time with our loved ones, who we really don't get to see as often as we'd like. This trip came at just the right time.

To see some pictures, CLICK HERE
| | |
| --- | --- |
| | From Fontana Dam, NC to Newfound Gap, NC, this 40 mile section of the Appalachian Trail is said by many to be the toughest portion of the entire 2,265 mile length of the trail. It includes Clingman's Dome, which is the highest elevation on the whole AT at 6,650 vertical feet. Also, our first section out of Fontana Dam is the quickest elevation gain per mile on the whole AT from Georgia to Maine (aka STRAIGHT UP!!!!) This was tough! For pix, CLICK HERE |
| | |
| --- | --- |
| | Six of us on a 45 foot Privilege Catamaran for a week in the Bahamas. We left from Miami at 6pm or so and crossed the Gulf Stream on an overnight passage. The forecasted meteor shower was spectacular from the darkness of the ocean, and we all saw more shooting stars than we'd all seen in our lifetimes. We cruised in the Abacos, visiting places like Little Sale Cay, Green Turtle Cay, Man O War Cay, Hopetown, and Gun Cay. We tried to keep a log and we didn't forget to take some pics. CLICK HERE |
The USA Cross Country 2001
Boston, MA and Walden Pond, MA
White Mountains National Forest, New Hampshire
Green Mountains National Forest, Vermont
Frank and Theresa's World Famous Anchor Bar, Buffalo, NY
The Drive from St. Louis to Denver
Rocky Mountain National Park, CO
Garden of the Gods, Colorado Springs, CO
Tab Benoit Show, The Little Bear, Evergreen, CO
The Drive from Denver, CO to Grand Teton National Park
North Cascades National Park, WA
Pacific Coast Highway, Northern CA
Grand Canyon National Park, AR
Tab Benoit Show, Double Door Inn, Charlotte, NC
| | | |
| --- | --- | --- |
| | | |
| | | |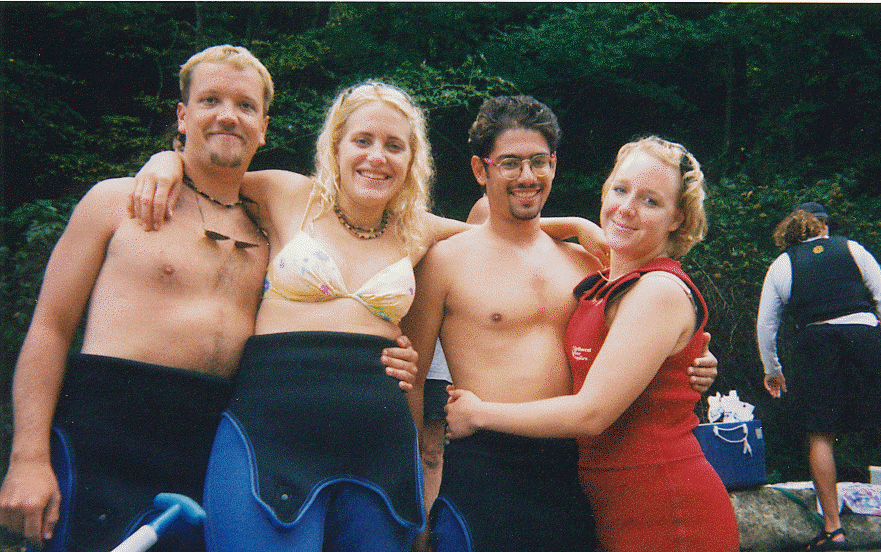 The Gauley River, WV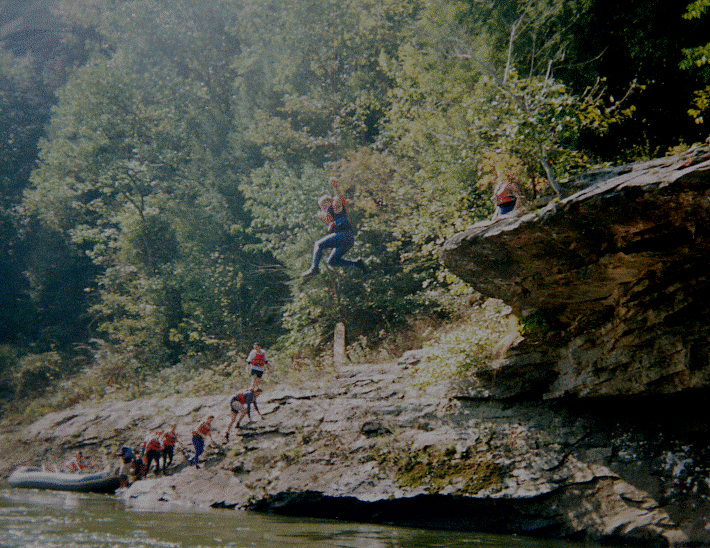 Mike, taking some time out from whitewater rafting for a little cliff jumping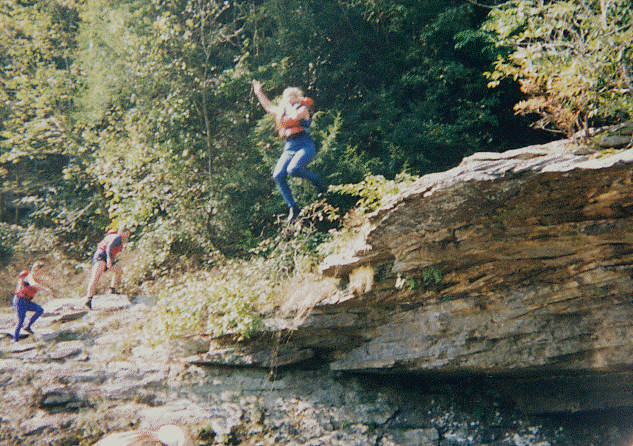 Kate using the ole "hold the nose" method
New River Gorge, WV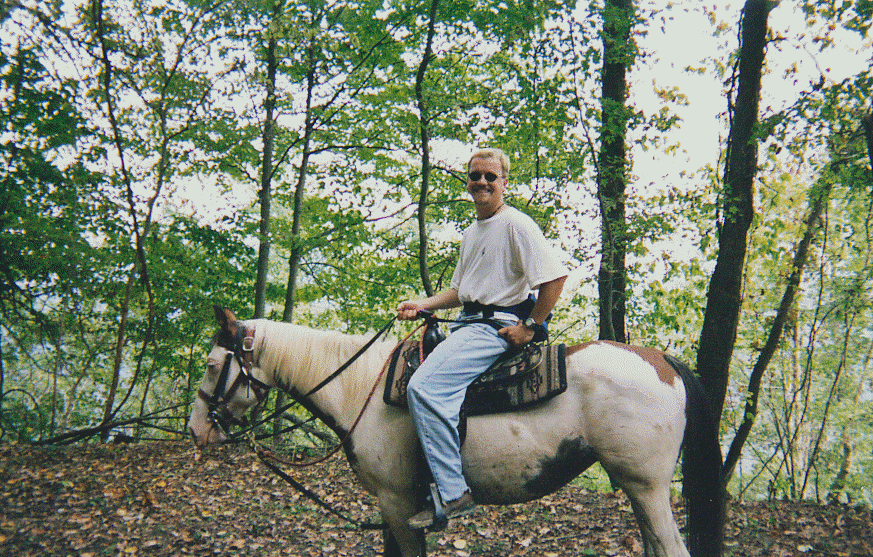 Mike renamed his horse "El hijo de Diablo"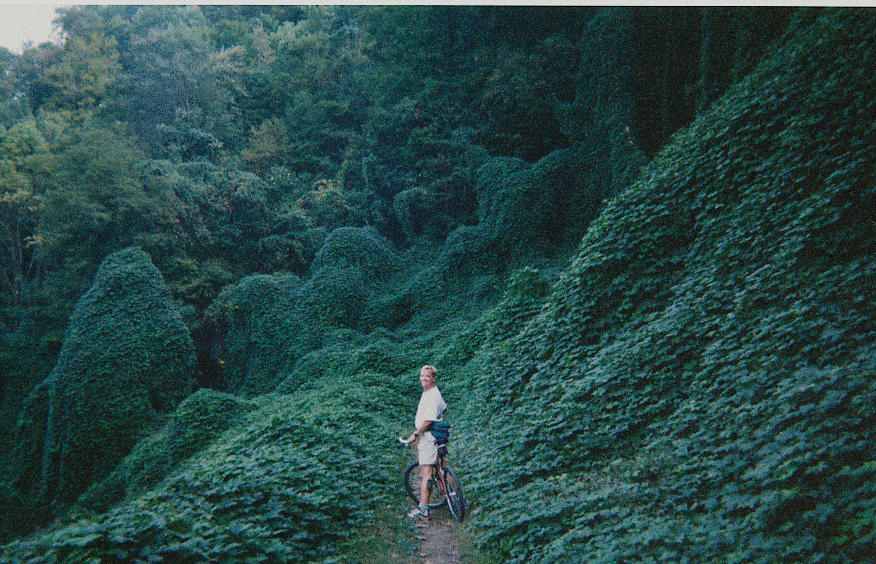 This was taken while on a 14 mile mountain bike trail along the rim of the Gorge
Mammoth Cave, KY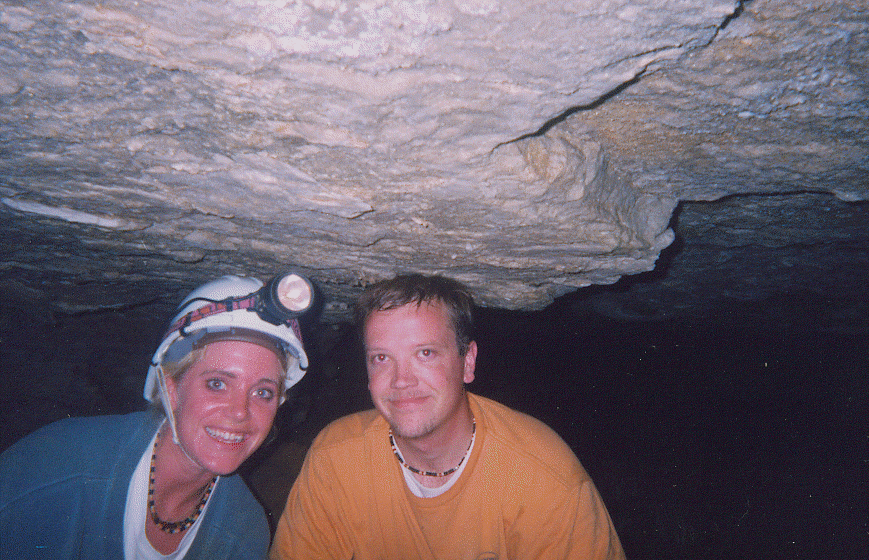 The Wild Cave Tour at Mammoth Cave - The Tour lasted for six hours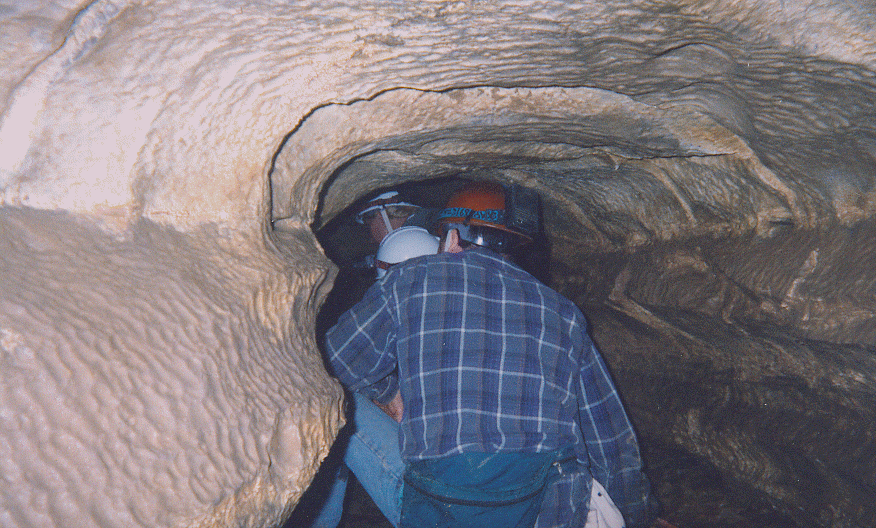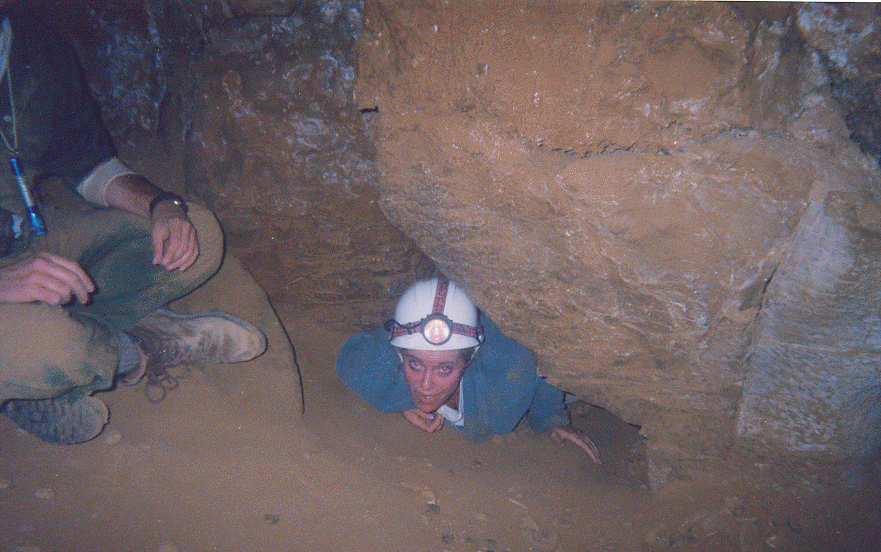 Claustrophobia is not an option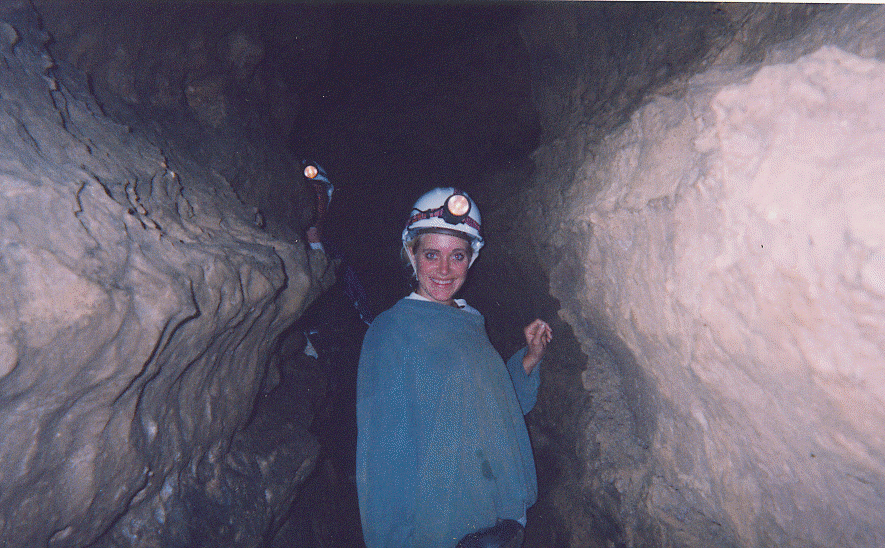 Kate in the "Birth Canal"
Table Rock, NC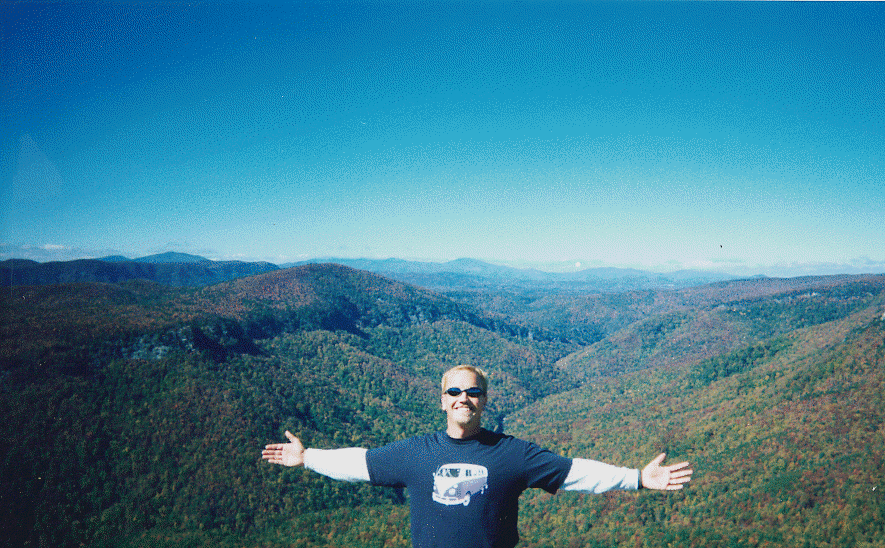 The "Grand Canyon of the East" and Mike's personal stomping ground - Click here to see more pictures
Charleston, SC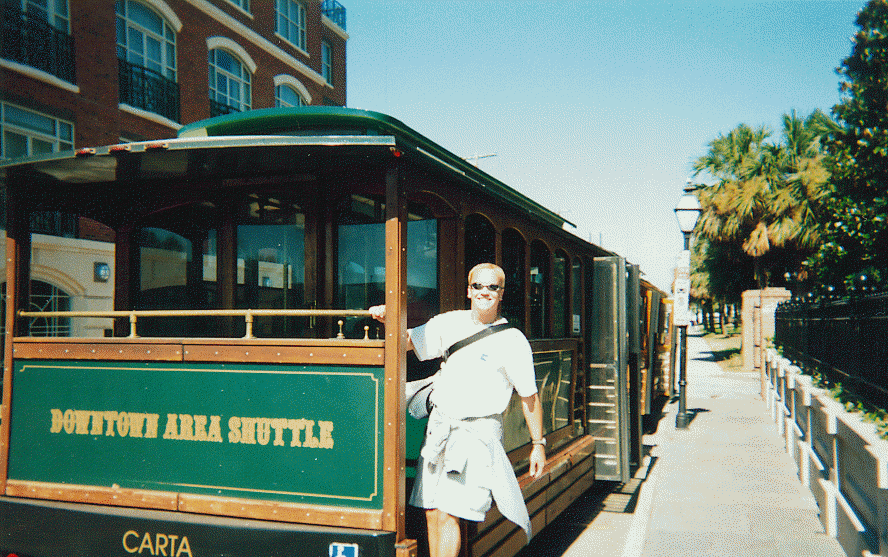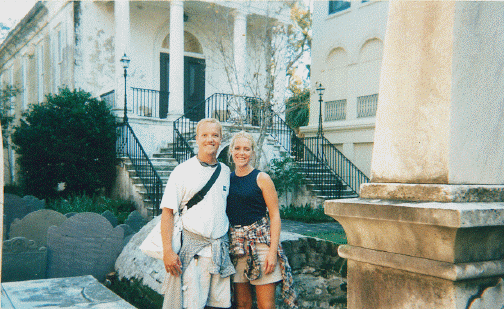 On our honeymoon in Charleston, SC
Cedar Point, OH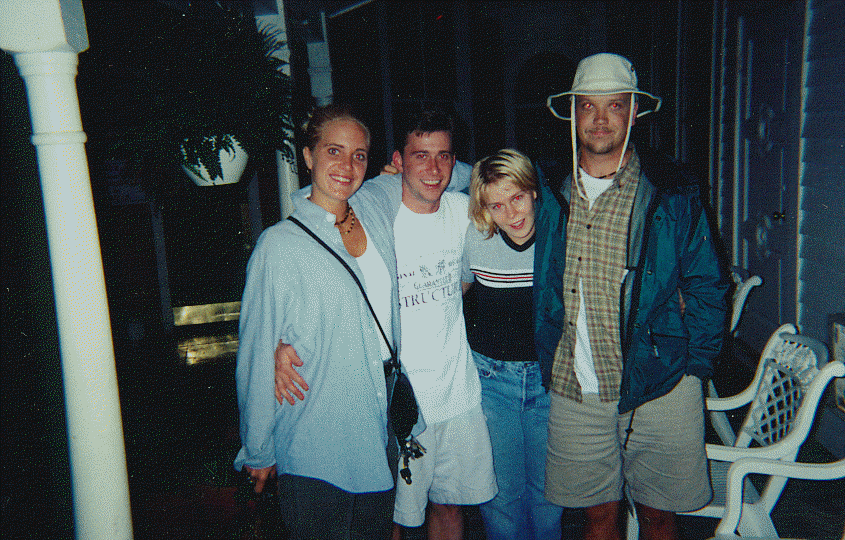 Put-In-Bay, OH w/ Drew and Tiff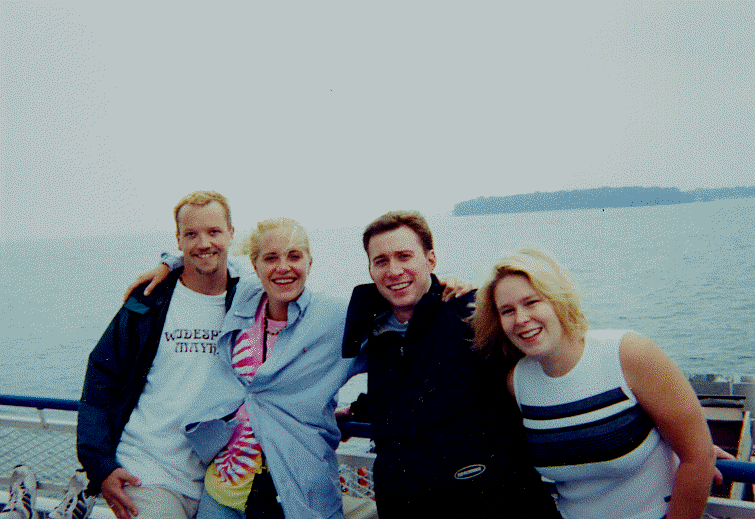 On the ferry to Put in Bay, OH