Gracie's Big Adventure

April, 2004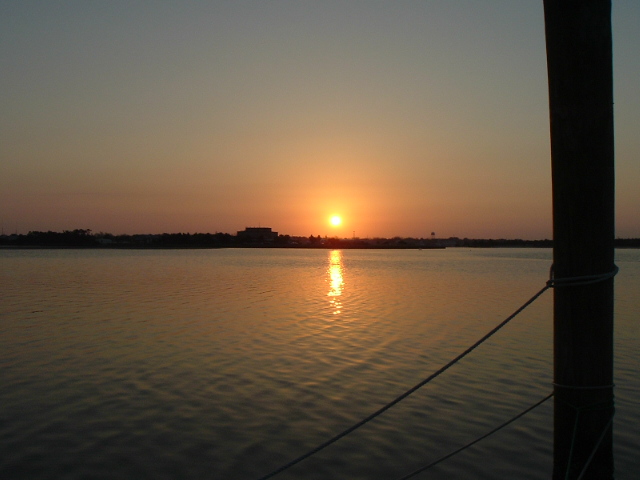 The sunset from the stern of Mike and Kate's boat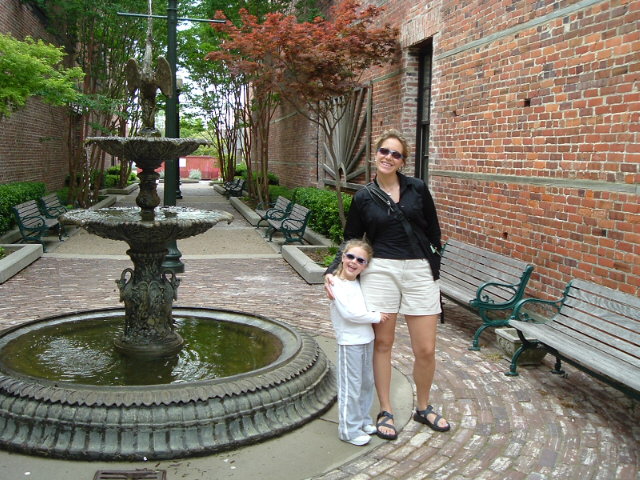 Grace & Kate in New Bern, NC just after arriving on the Airplane!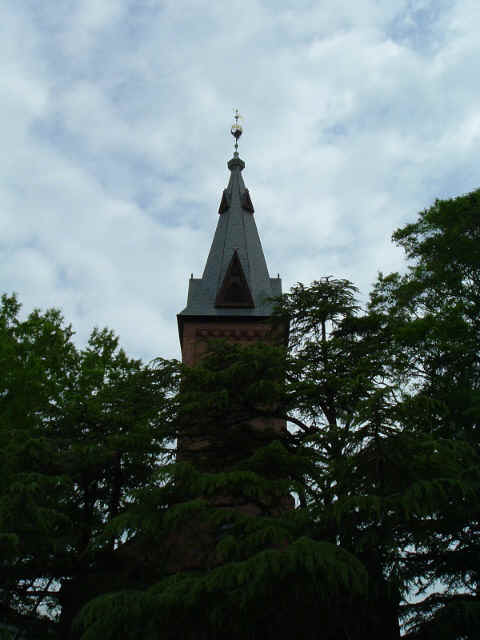 One of the oldest churches in New Bern. North Carolina's 2nd oldest city of 1710.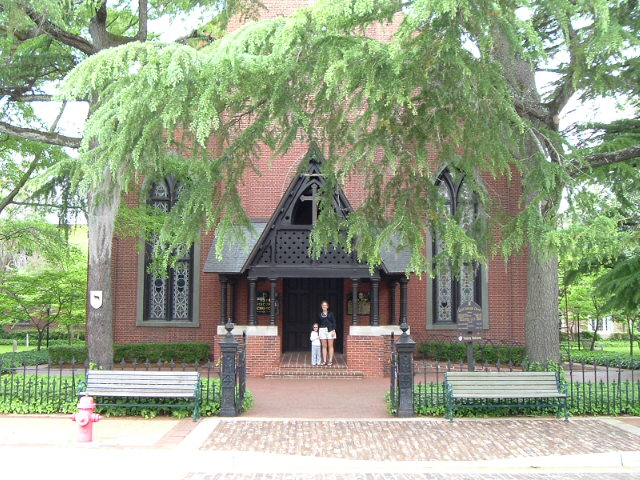 Grace & Kate in front of the church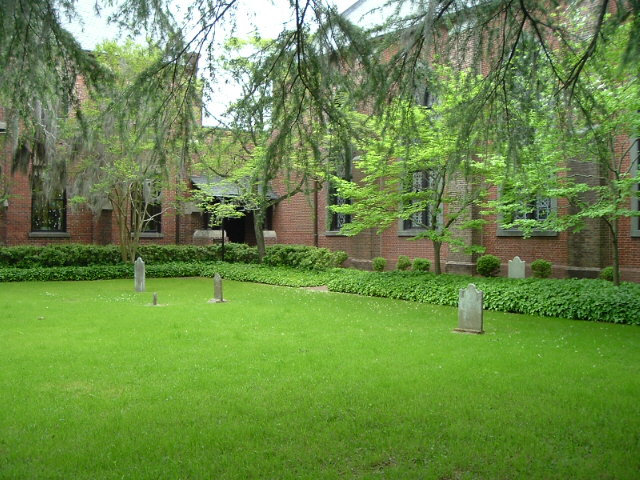 The cemetery with some very historic graves.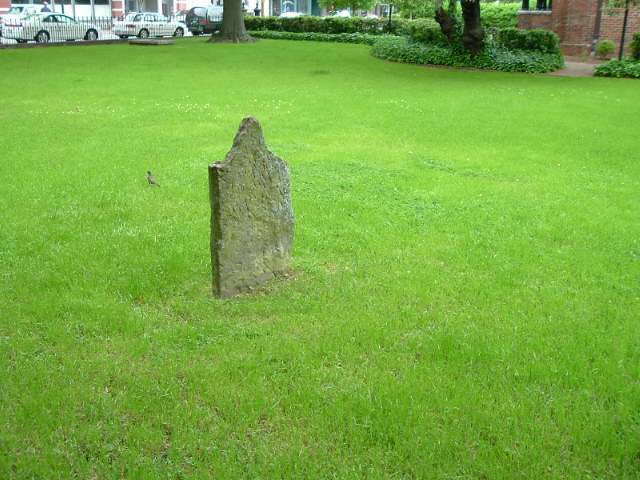 The grass was green and the flowers were blooming!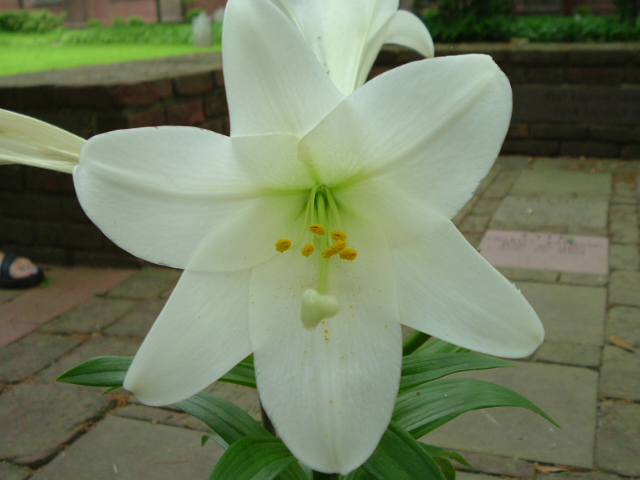 Mike's infamous flower pix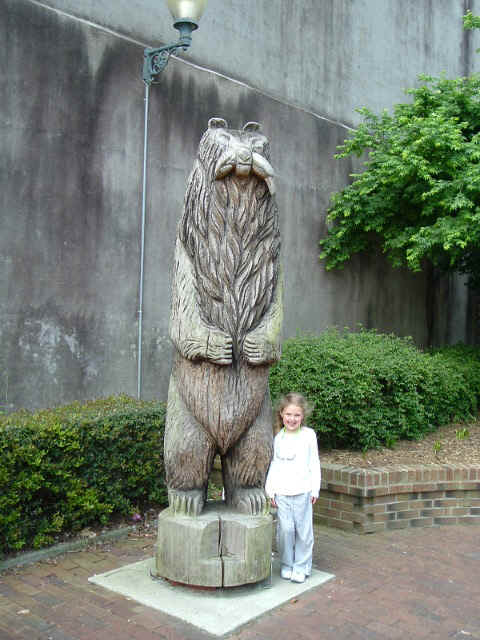 New Bern's mascot is the Bear.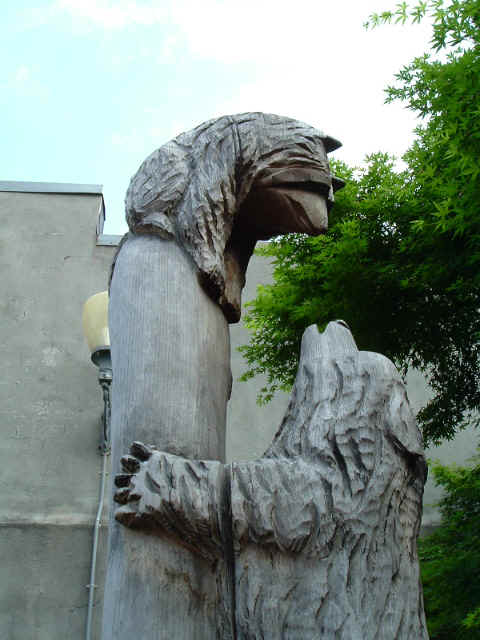 They do have Black Bears in the Croatan National Forest nearby.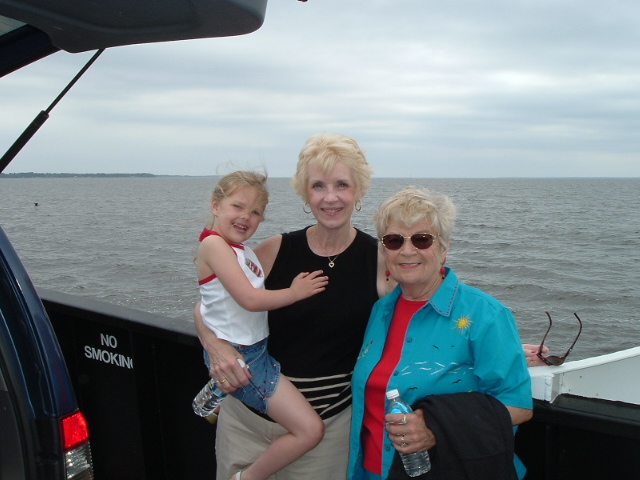 Mimi squared with Grace on the Minnesott Ferry headed to Oriental, NC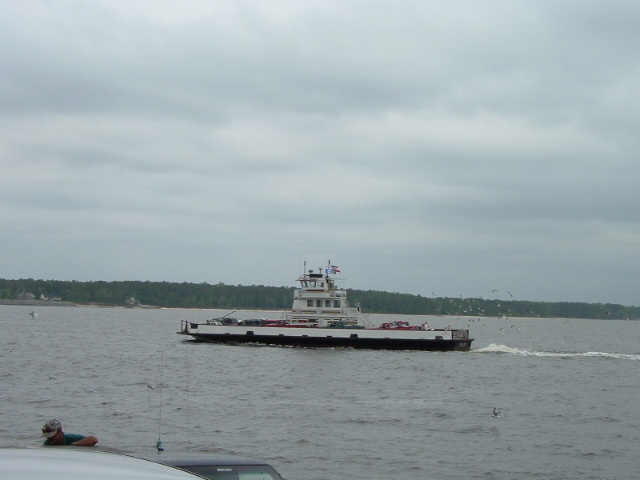 This is the ferry that took our cars across the Pamlico Sound to Oriental, NC.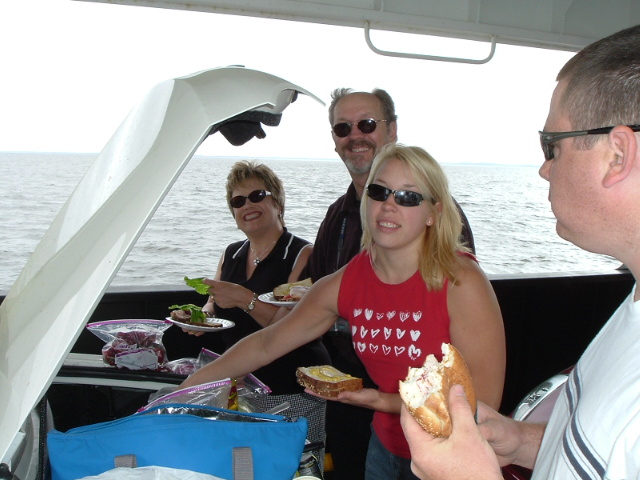 The Lambert's havin' a tailgate, Hurry Up the Ferry is only 20 minutes!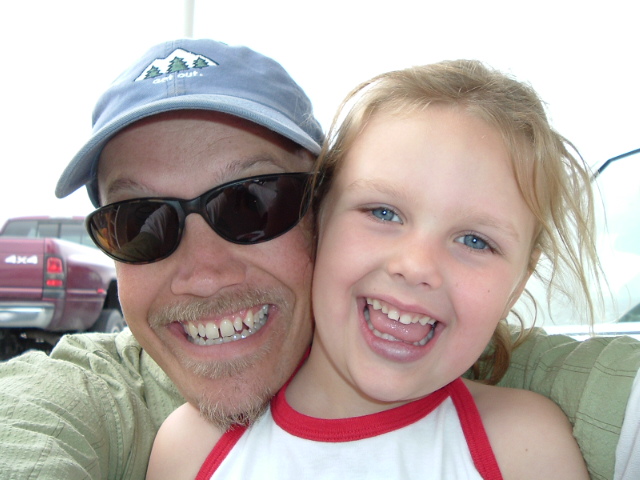 Grace & Uncle Mike on the top deck of the Ferry.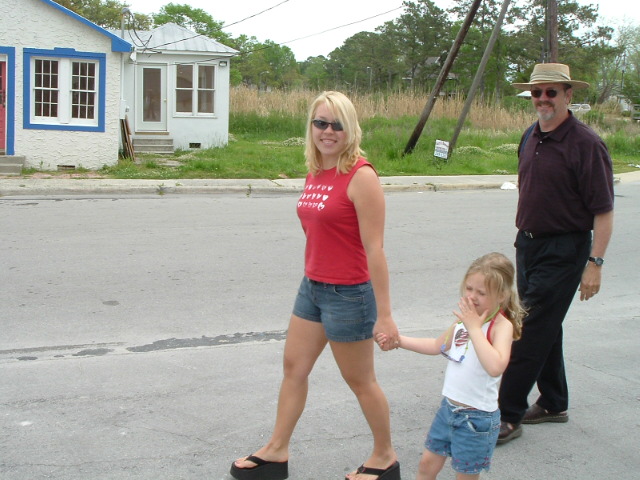 Grace, Ashlie and John fresh off the ferry in Oriental.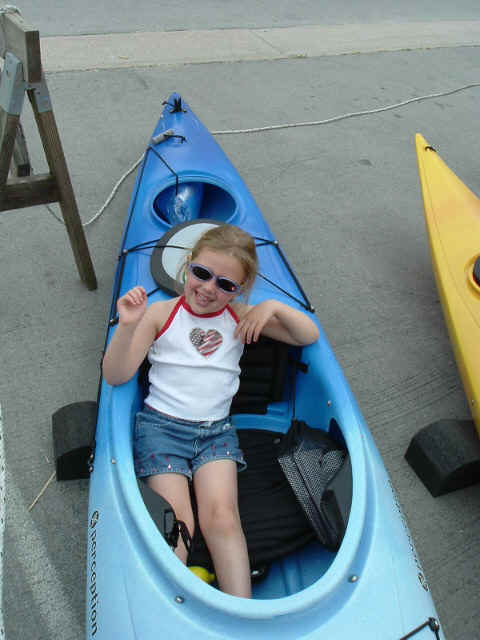 Just add Water!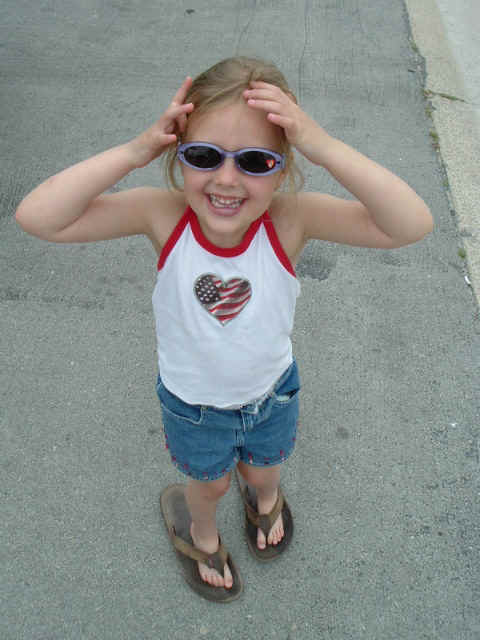 It sure is windy around here!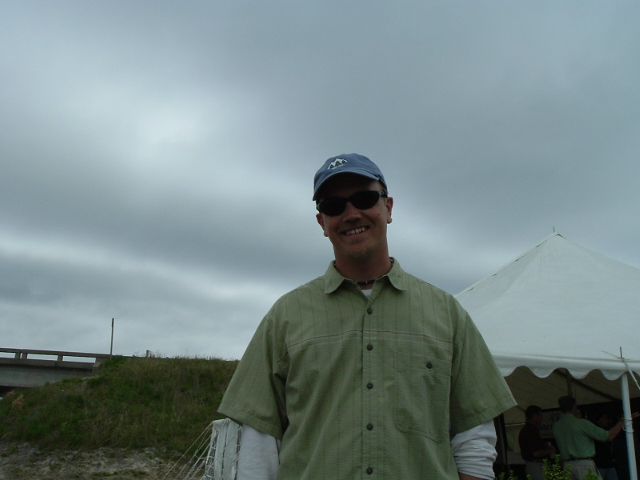 Mike at the Oriental Boat Show. Spreading his infectious desires to the whole Lambert & Glassmeyer Clan. Lookout Poppy!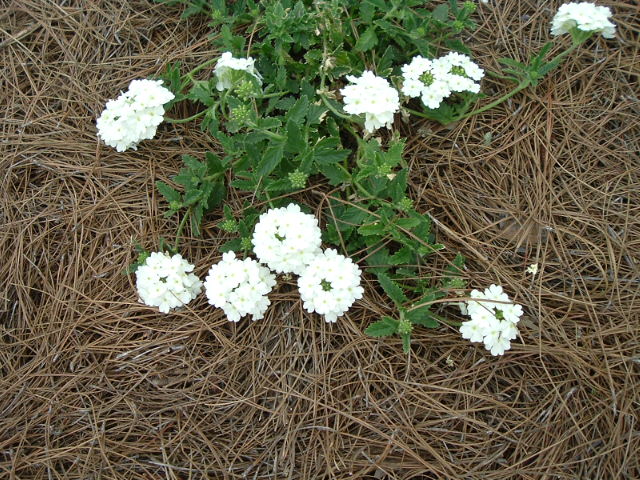 Spring has Sprung!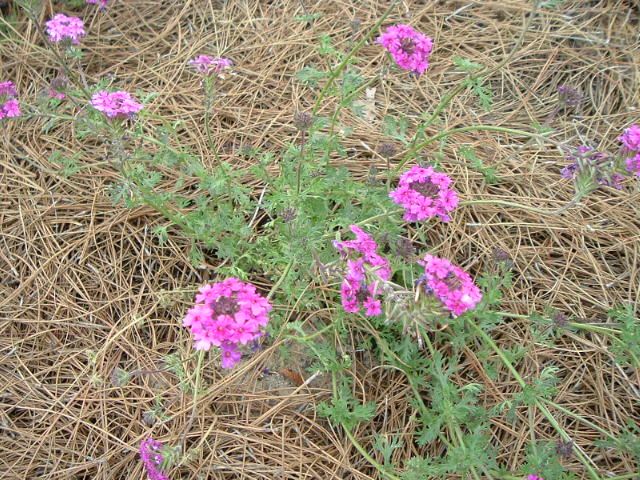 Boioioioinnggg!!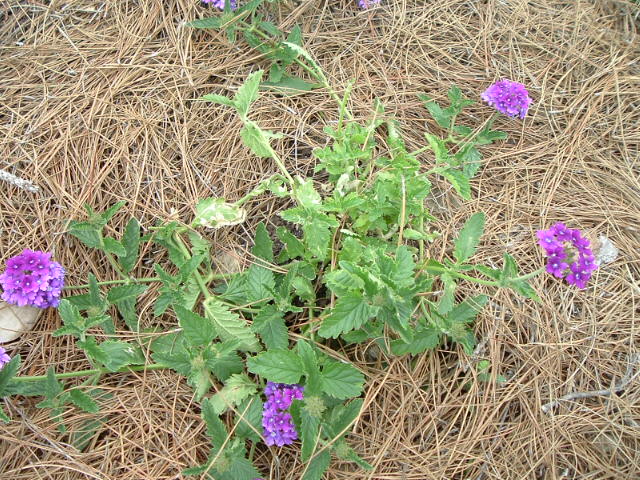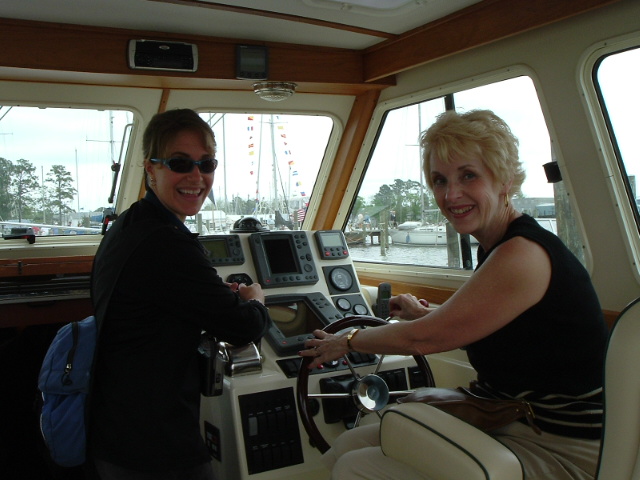 Capt. Mimi with First Mate Kate, We could get used to this!!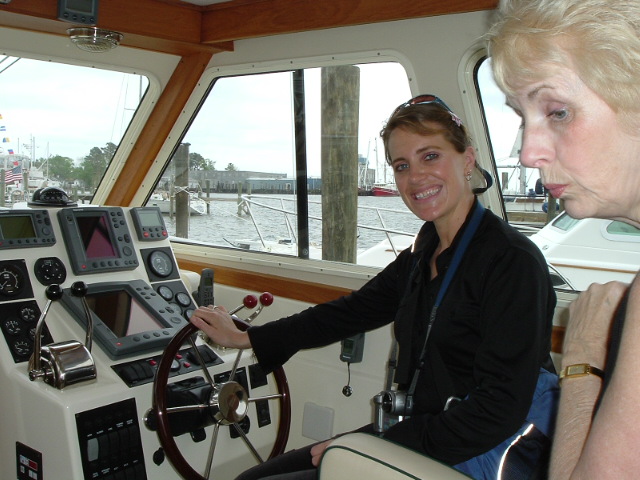 Pleeeaaasssseeeee Mike..........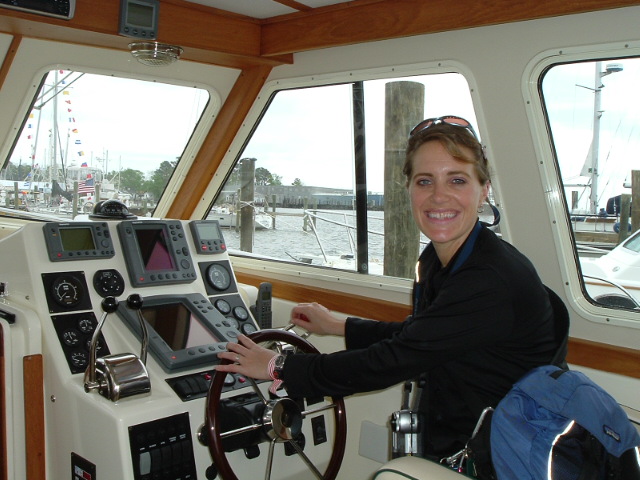 Diesel Baby!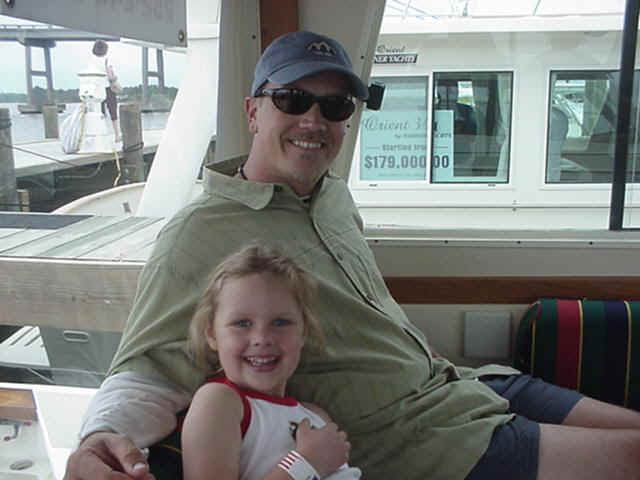 Loungin' in the $300,000 Yacht AAahhhhhhhhhhhhh............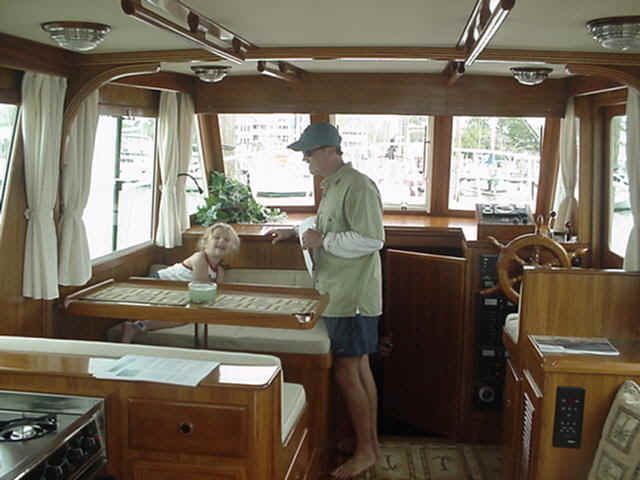 What a great Playhouse, Just her size...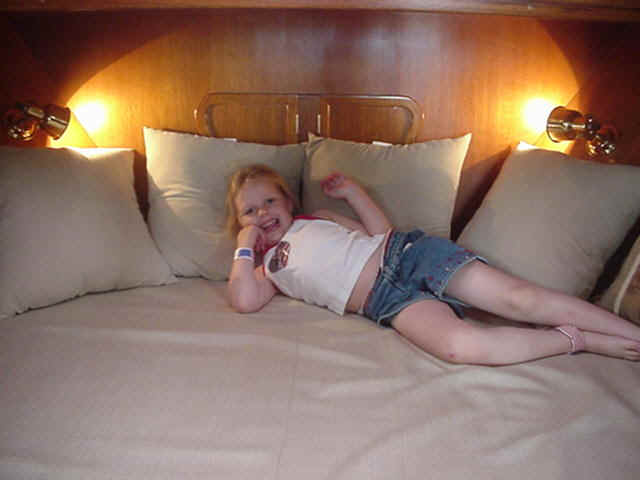 I found my room!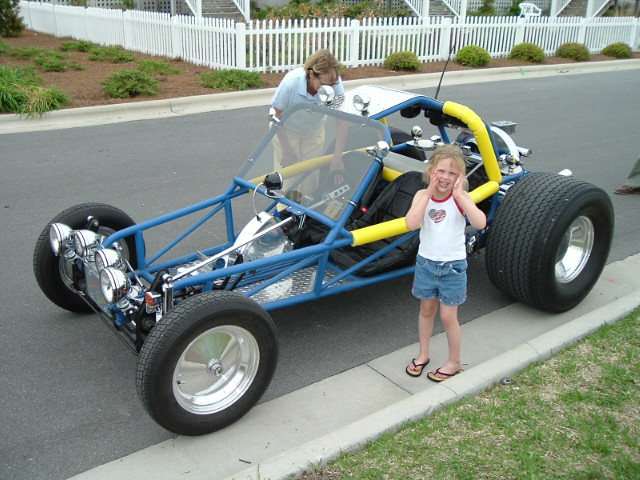 Can I drive?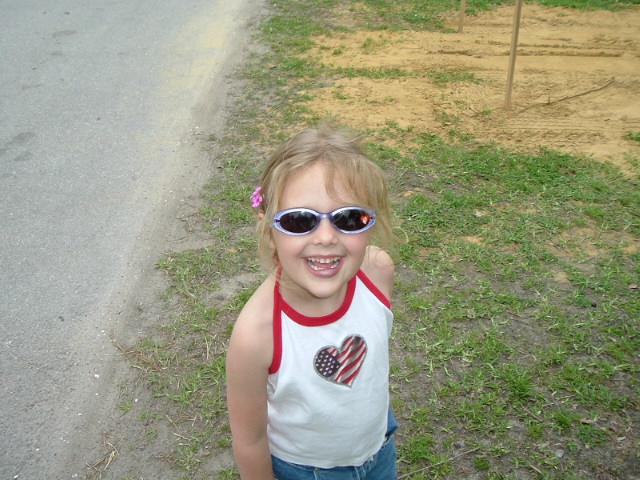 I love this place!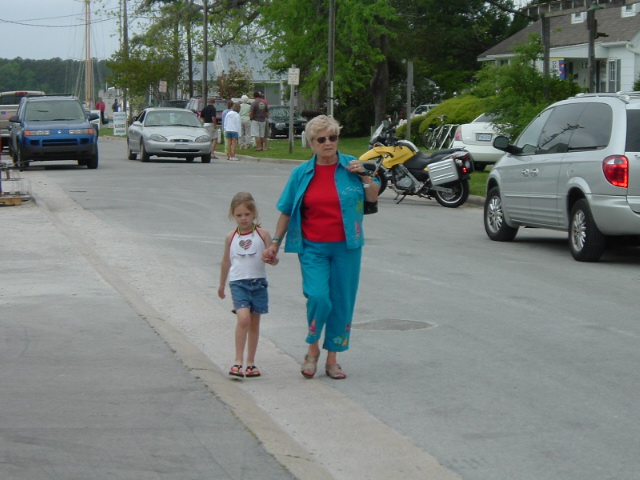 Hey your not my Mimi?!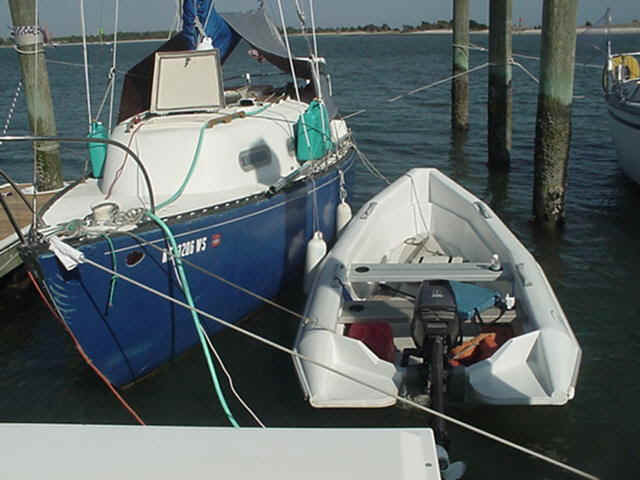 The Sea Bus with the latest addition, No Name.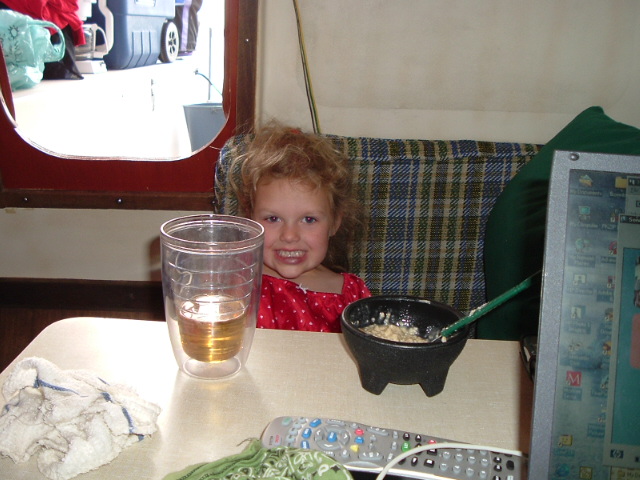 Wild Night on the boat, my first sleepover. Beer for breakfast?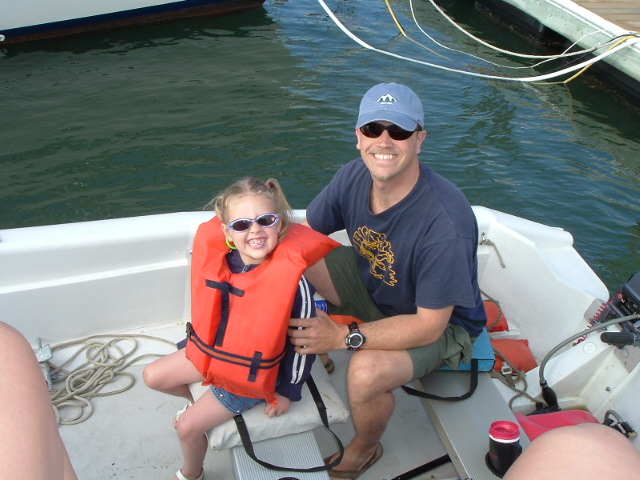 My first boatride in Uncle Mike's new boat, No Name Yeahhhhhhhh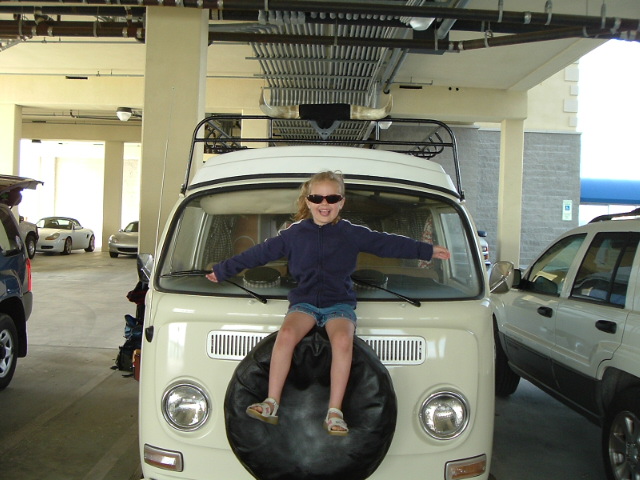 Last Day for La Bus La Deuce, Ta Da!!!!!!!!!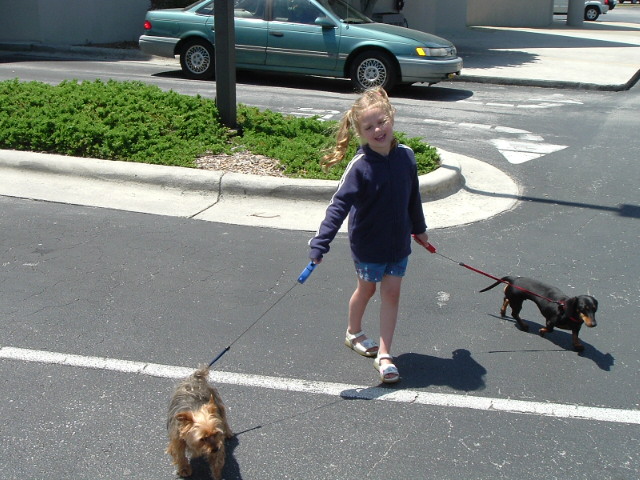 My 2 new friends Cassie & Abbey, I wish they would do what I say!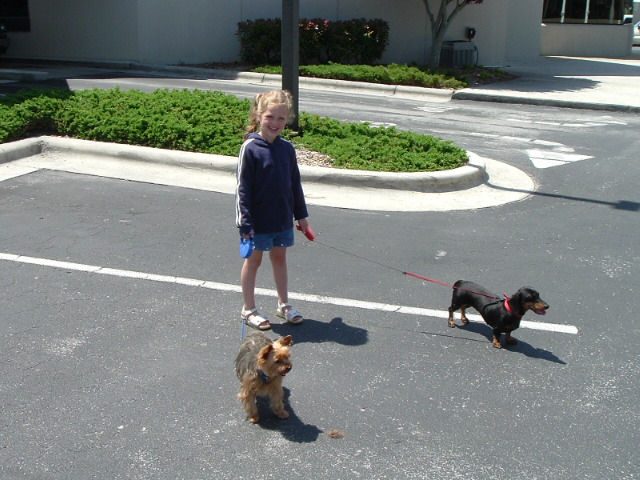 Dog Walking, people pay for this?? Allright!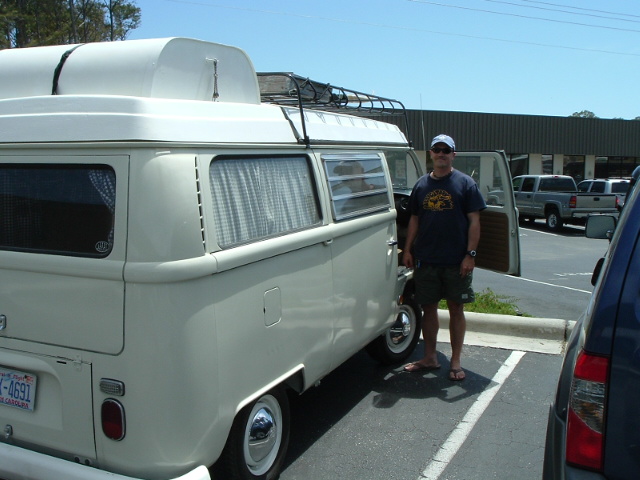 Uncle Mike's journey with the bus has come to an end, GoodBye Baby! We'll miss you!!!!!!!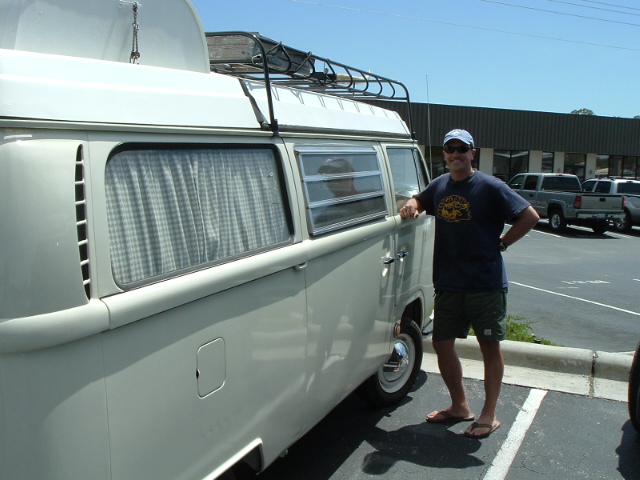 I can't believe I sold Her?!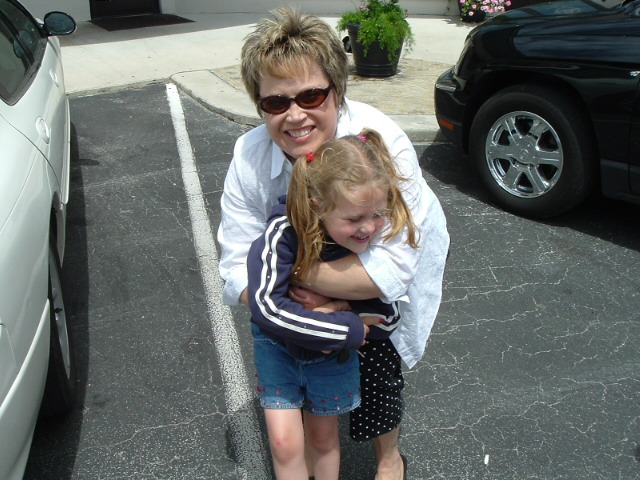 Gracie getting a bear hug from Aunt Jan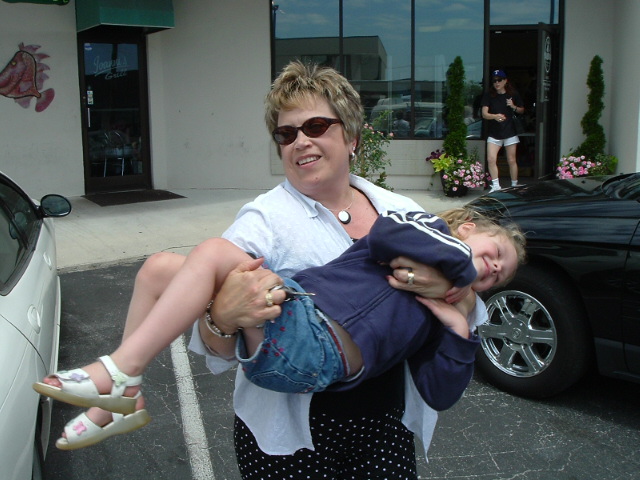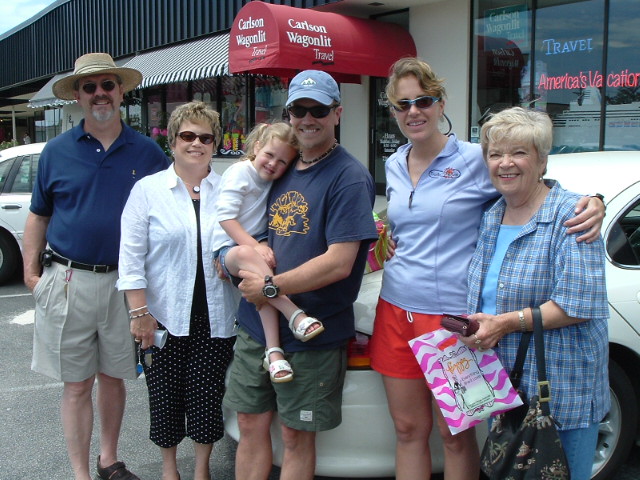 We had a fantastic weekend, and we're sorry to see the Lambert's go :(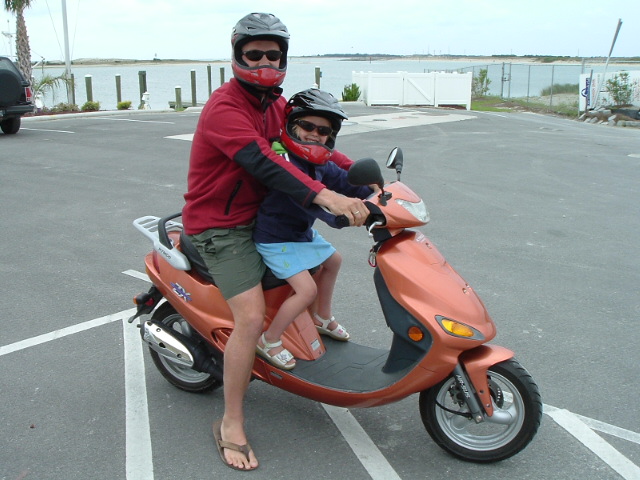 Uncle Mike and Scooter Girl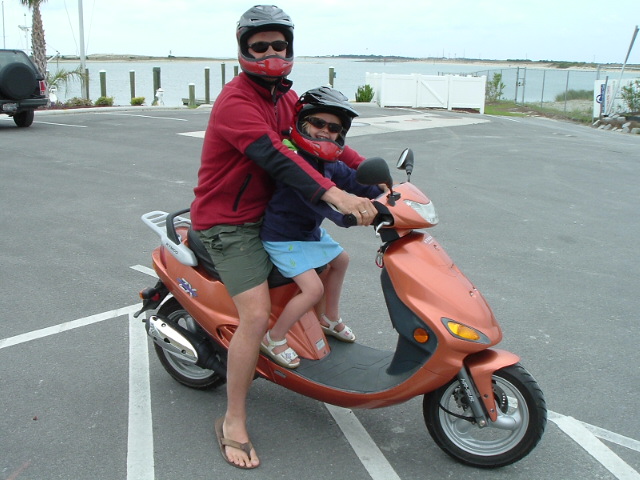 She screamed really loud!!!!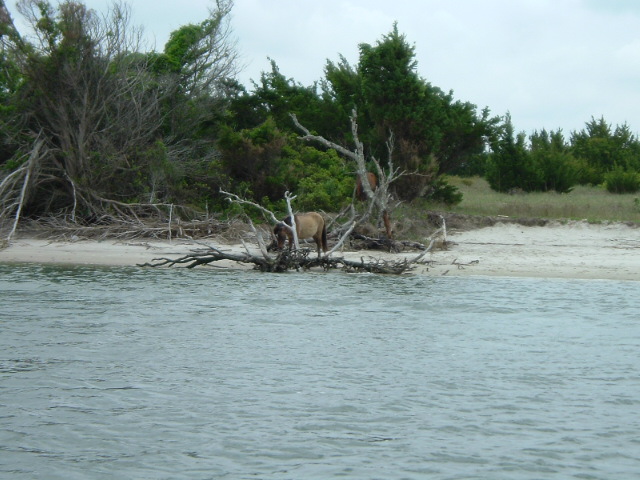 The wild horses of Carrot Island were scratching themselves on the fallen trees.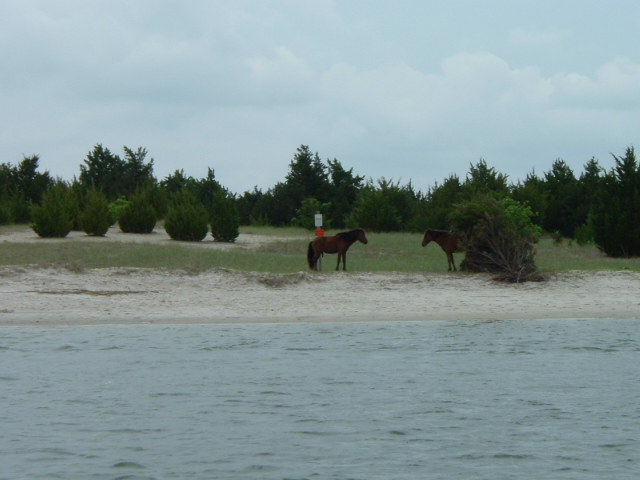 Carrot Island Horses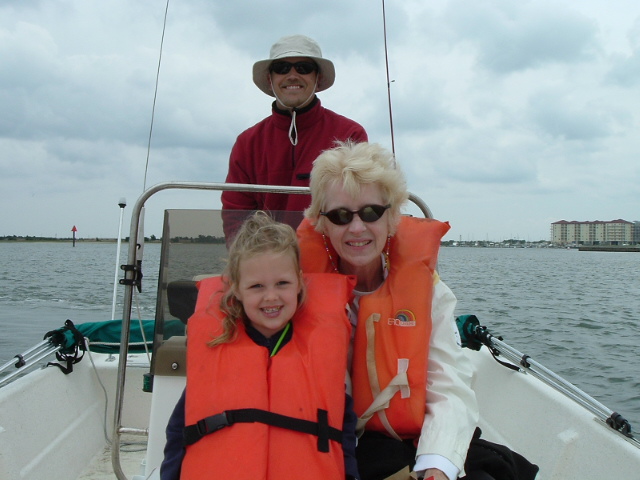 We borrowed a bigger boat called a skiff from a neighbor and went exploring!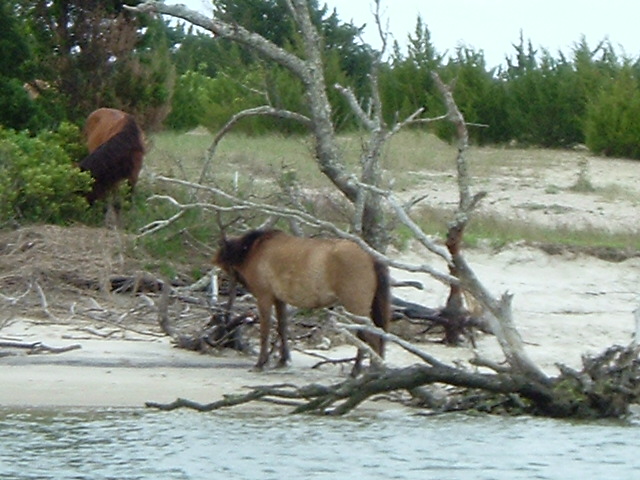 Almost got it , Aaaaaaahhhhhhhhhh..........Scratch Scratch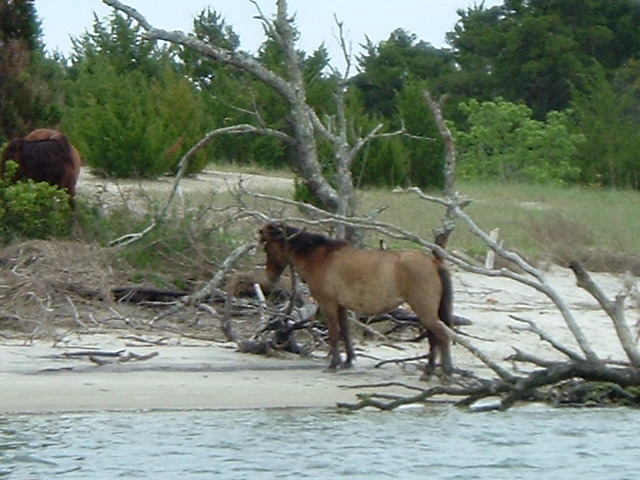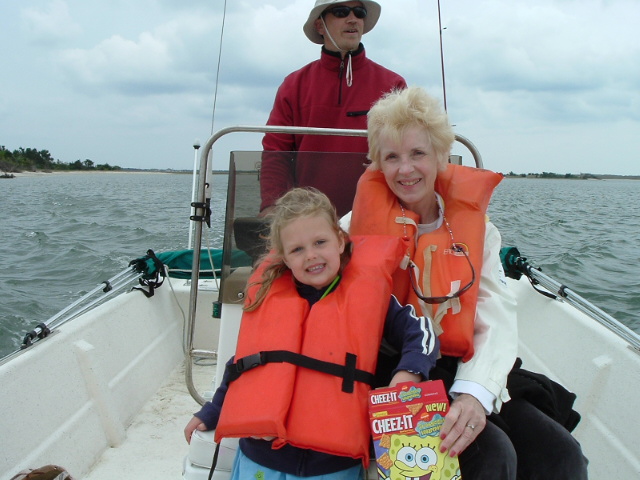 Havin' a snack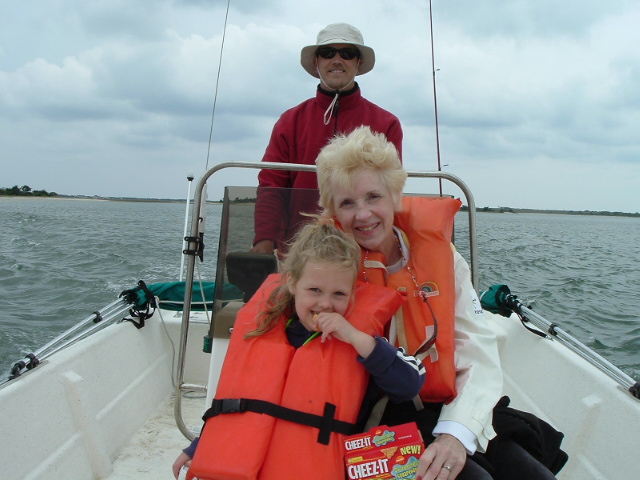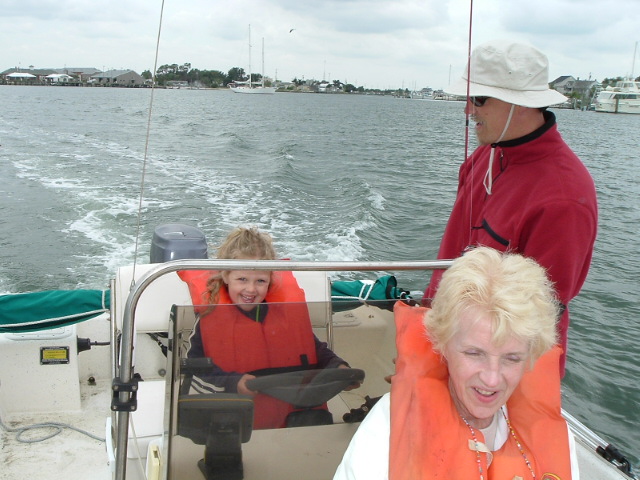 I loved driving the boat, Captain Gracie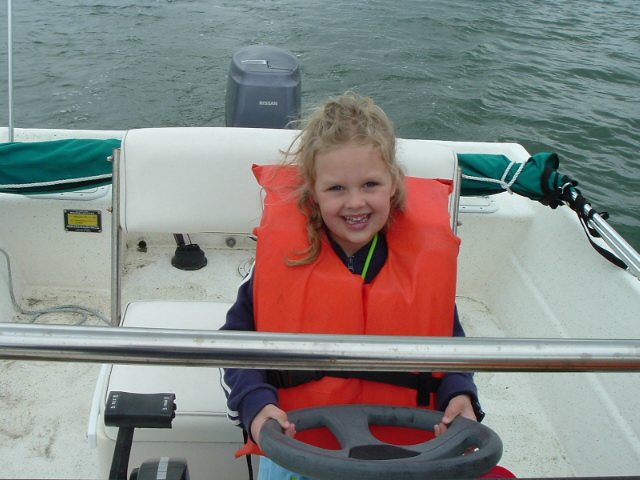 No driver's license necesary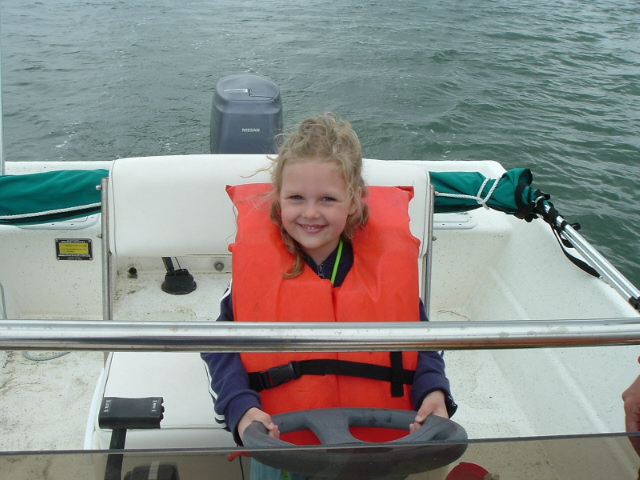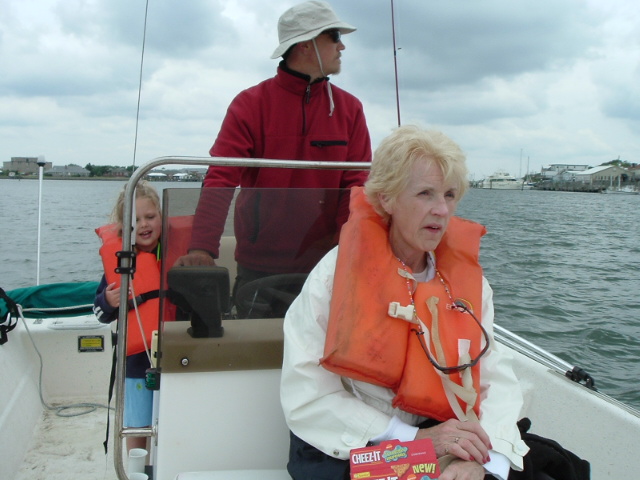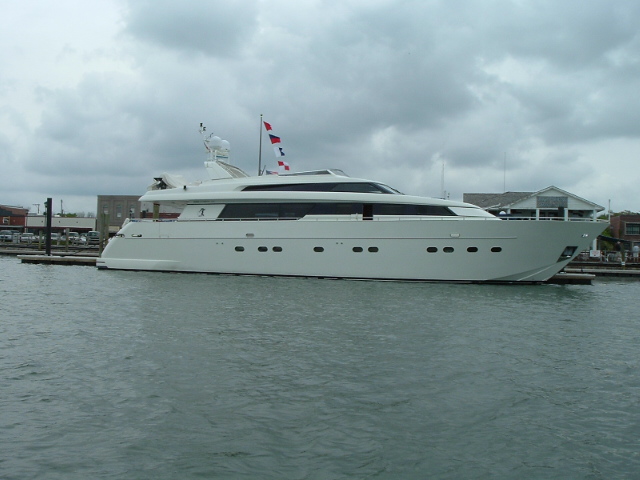 Mimi's newest dream, The Dancing Millie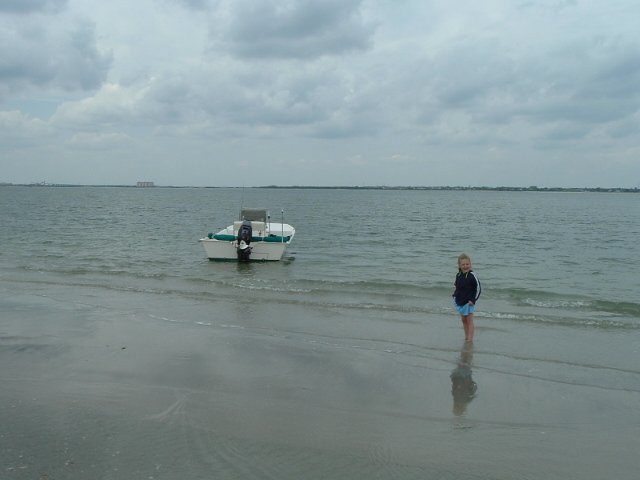 Grace on Shackleford Banks, you can see our marina on the water line, the building at the top left.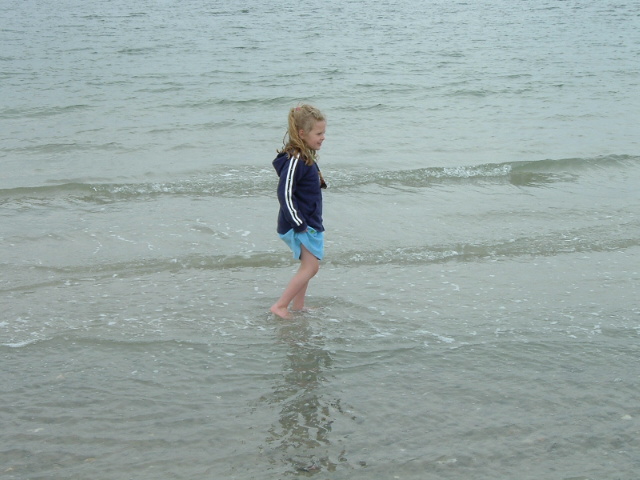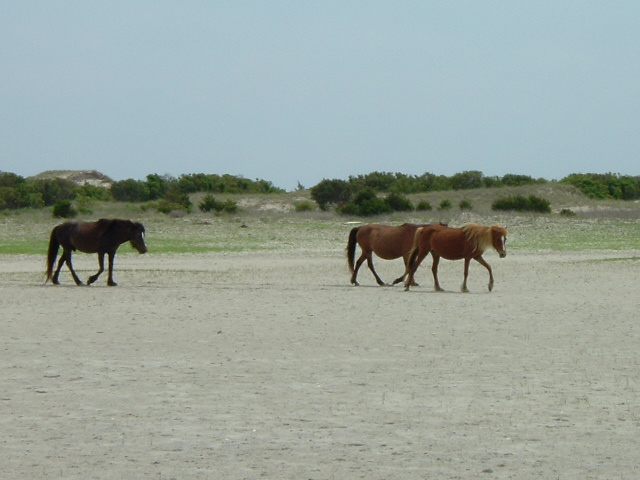 The wild Spanish Mustangs of Shackleford Banks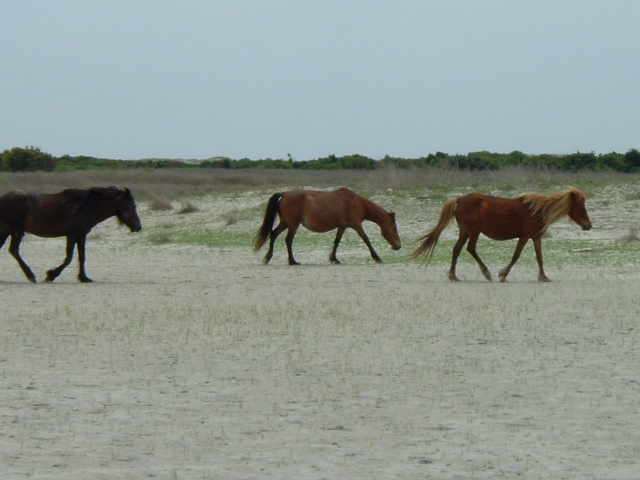 They got pretty close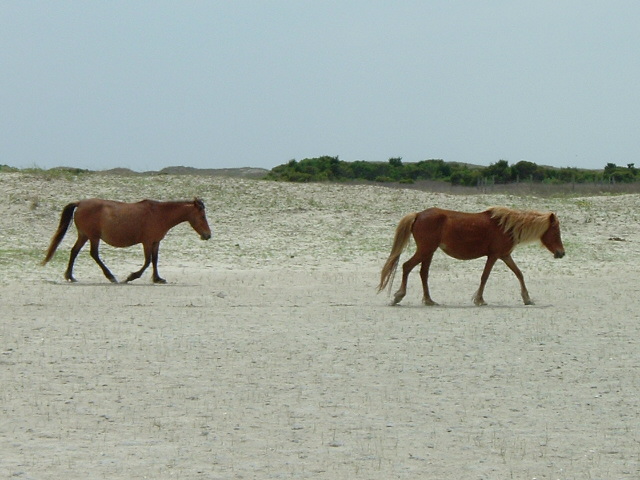 Even too close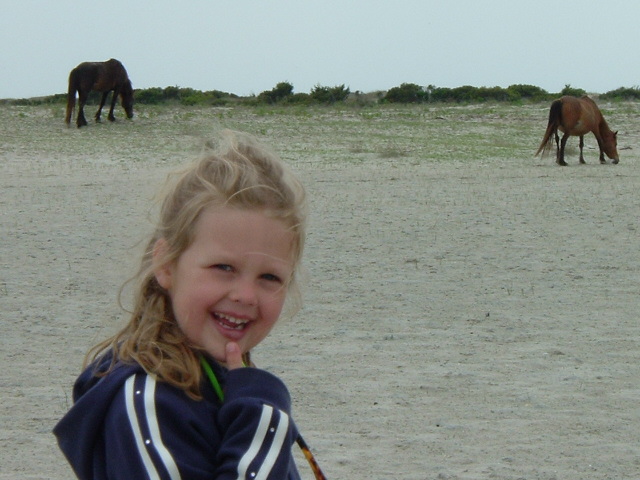 They like to eat the Marsh Grass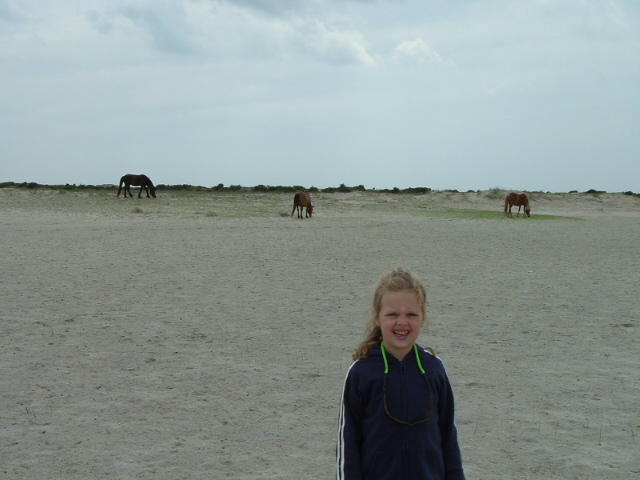 They travel in Harems with one stallion to many mares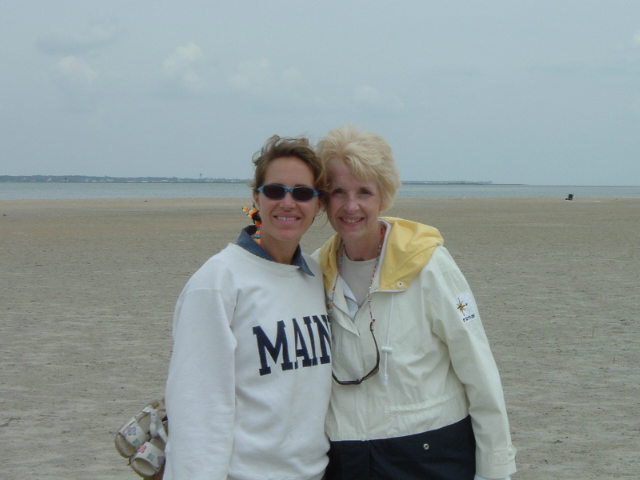 Mimi & Kate enjoy the peace of the beach and the sand between their toes.........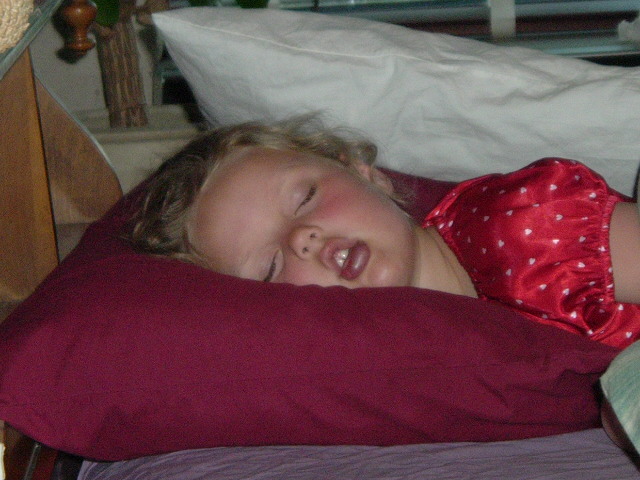 I'm not tired!!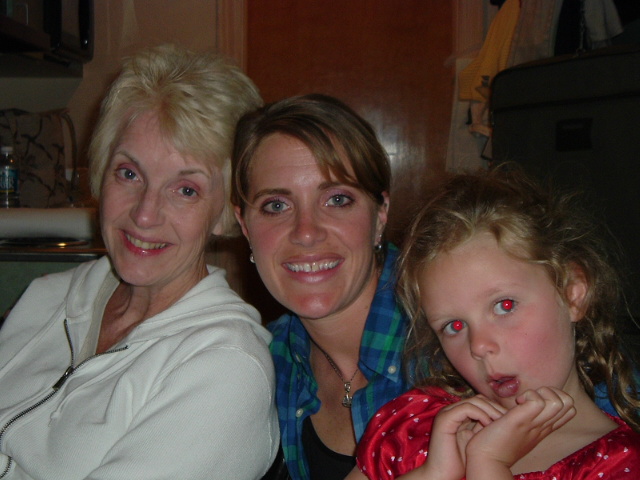 Mimi, Kate & Grace at Harborside Suites - E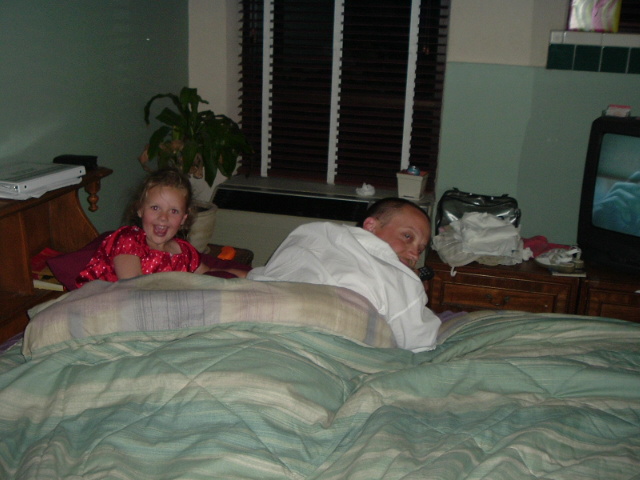 Gracie finally wore out Uncle Mike- The Human Junglegym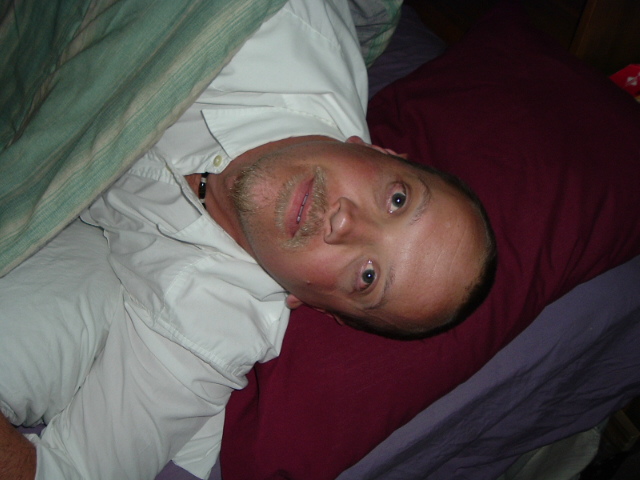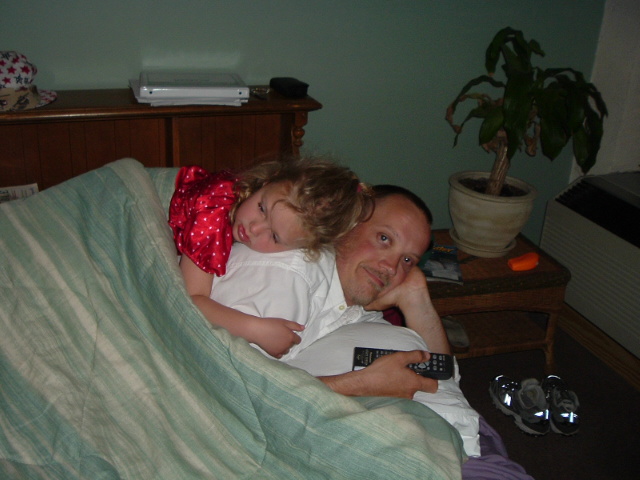 I'm not tired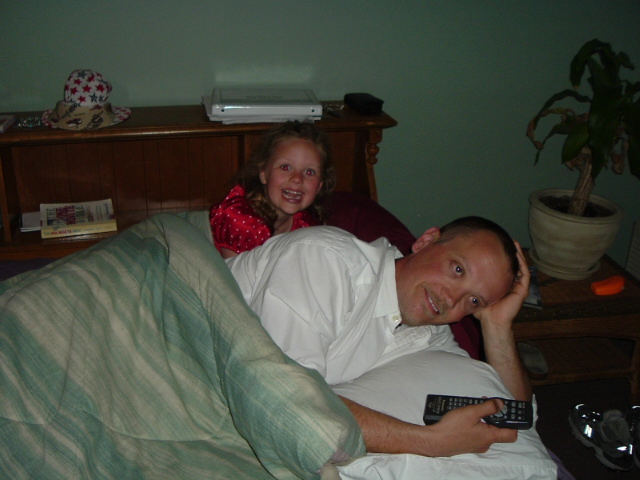 See!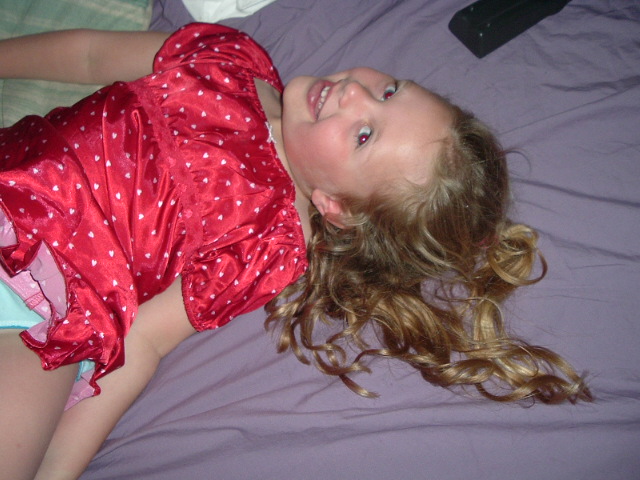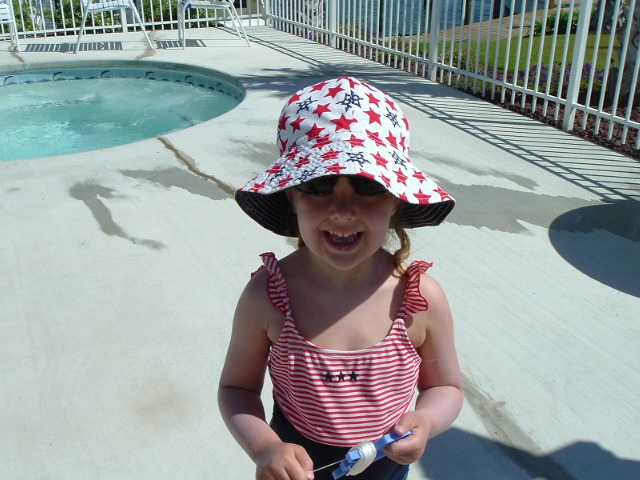 I loved the new pool and Uncle Mike & Aunt Kate's!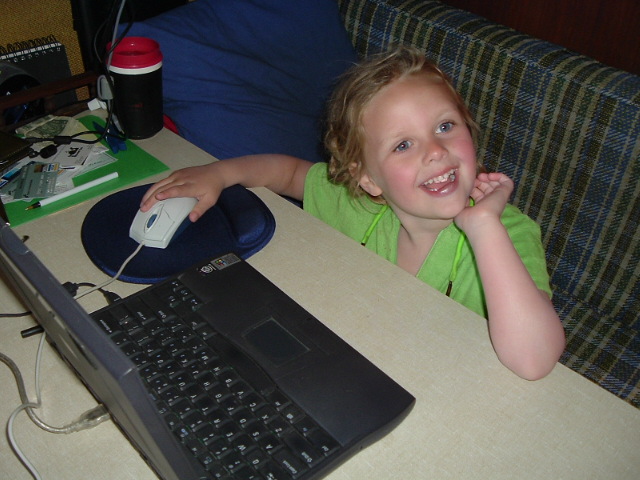 Can I do a Puzzle Uncle Mike???!!!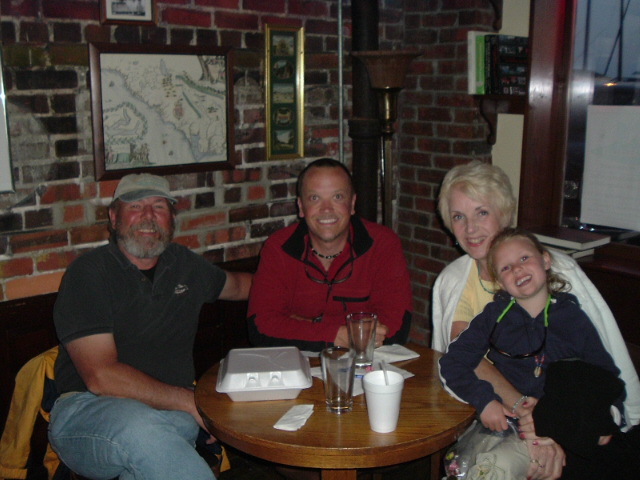 Capt. John, Uncle Mike, Mimi & Grace at Clawson's after some delicious Onion Rings and Chicken Wings!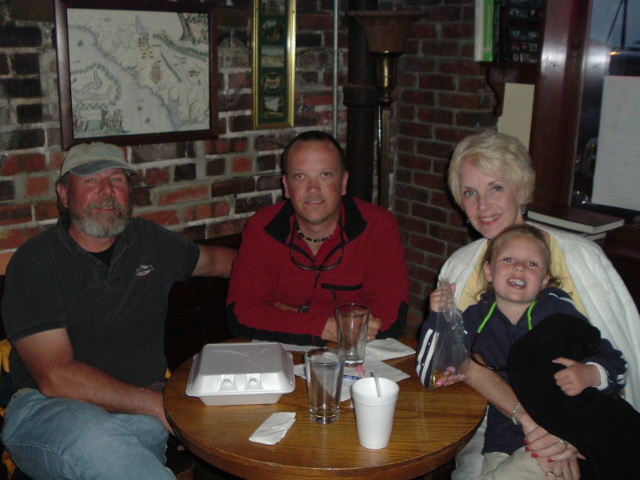 I had to have a piece of blue gum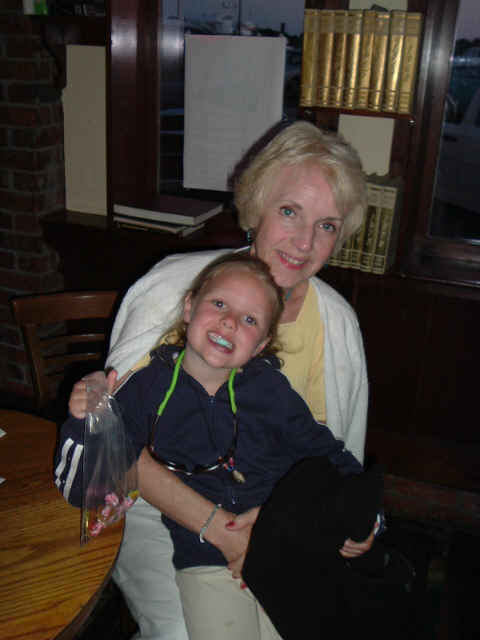 Mimi and Grace @ Clawson's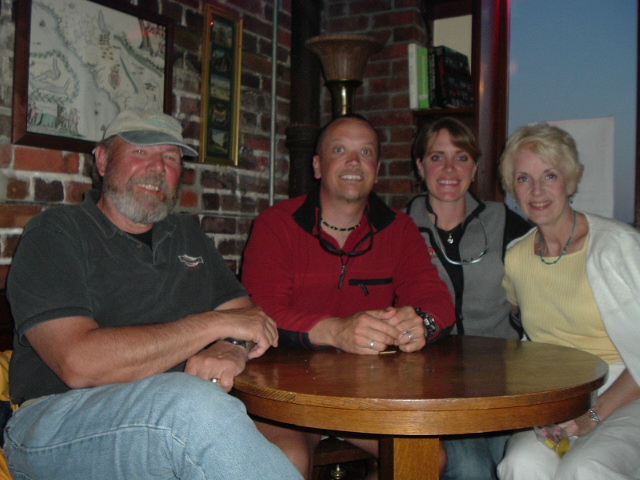 Grace took this picture, Lookout Kerry, we've got a new photographer in the family!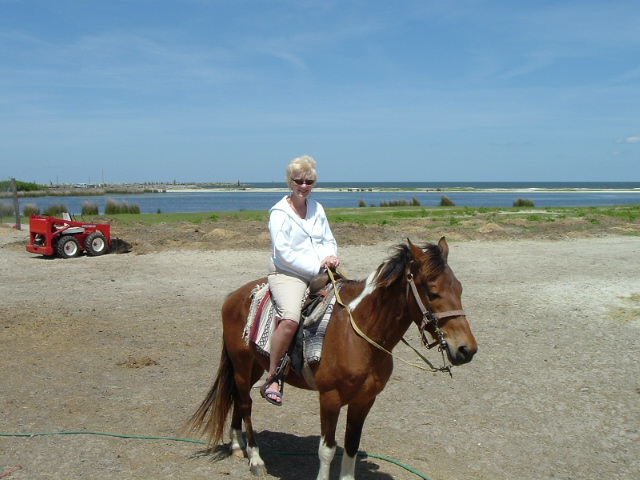 Mimi at the OuterBanks Riding Stables, her horses name was Margie, it was a gorgeous day!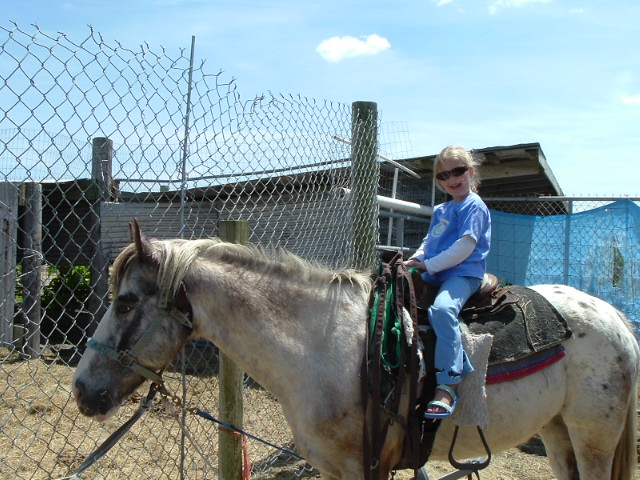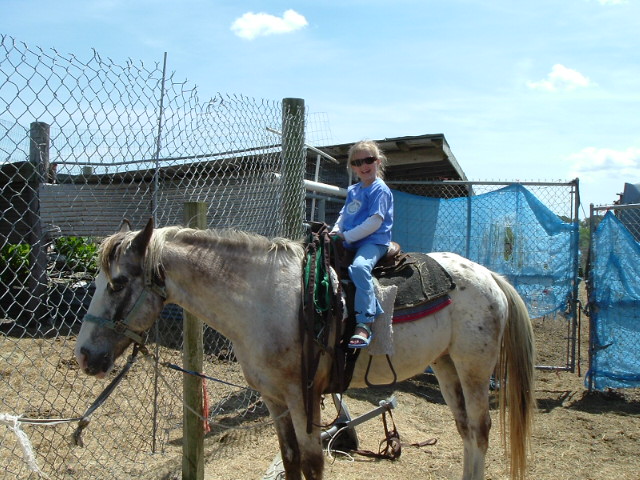 Not too sure about this?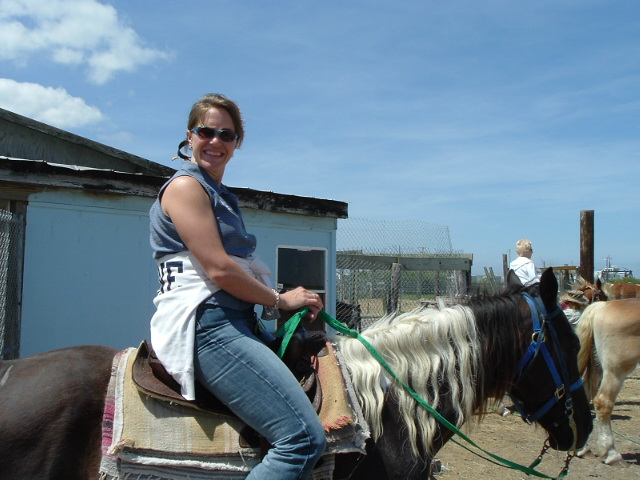 Aunt Kate on Banner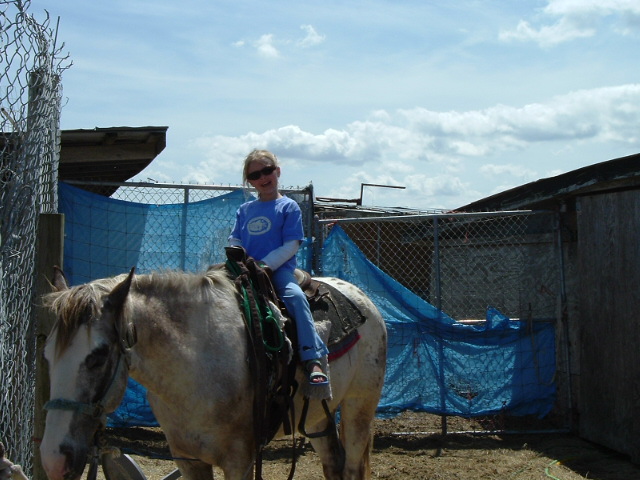 Just got these cool Reefs at Island Traders along with my Beaufort T-shirt, Thanks Mimi!!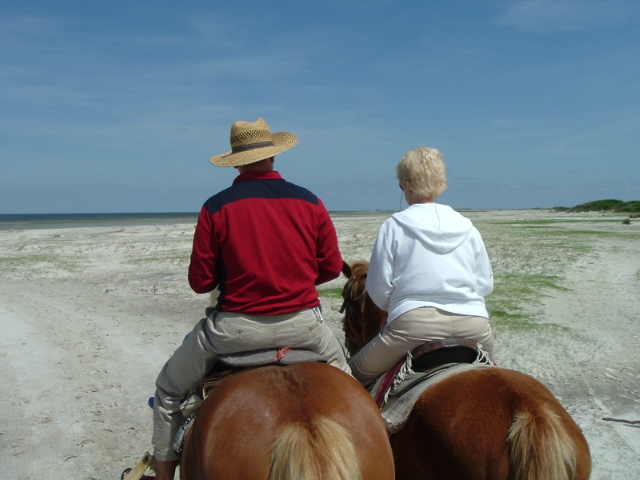 Mimi, Uncle Mike, Margie and Honey's bums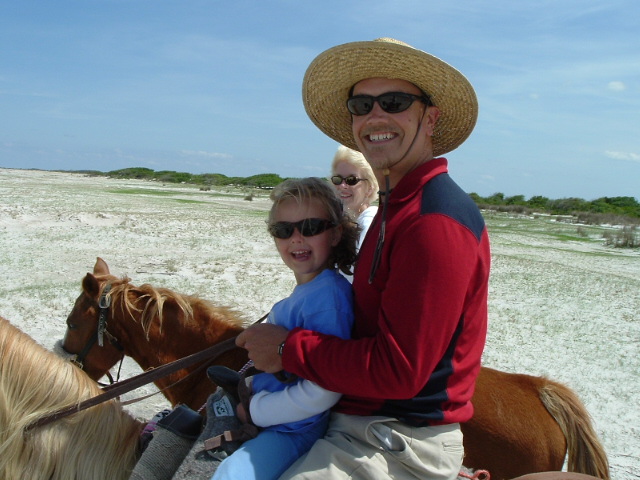 This is more like it!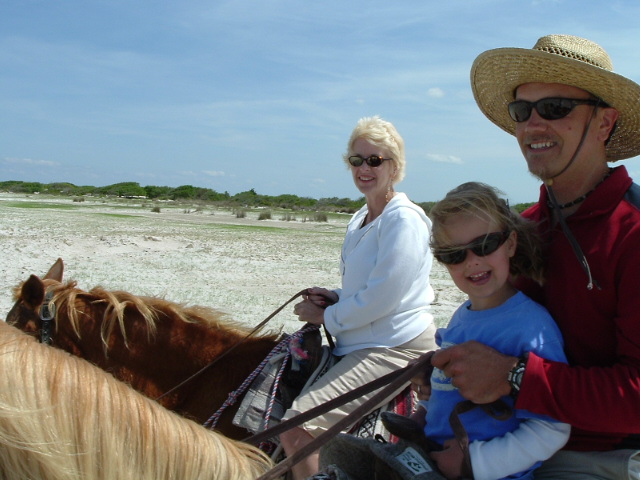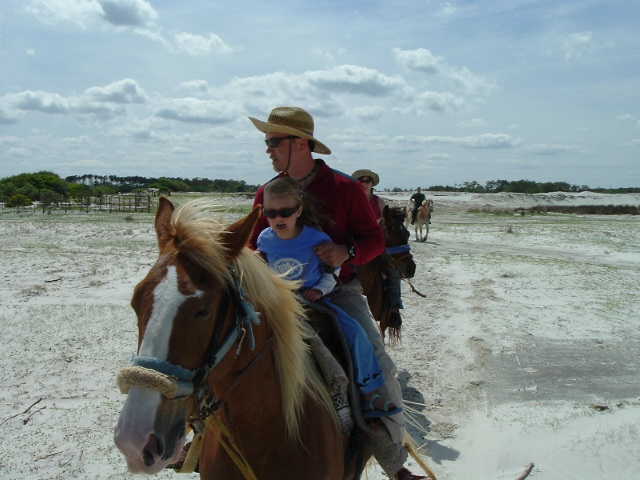 Hold On!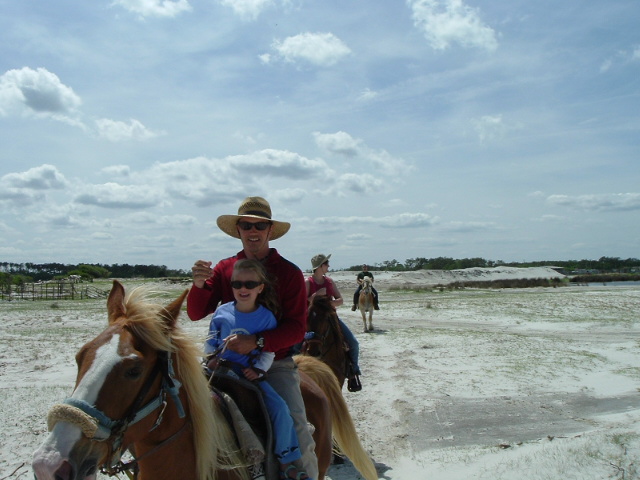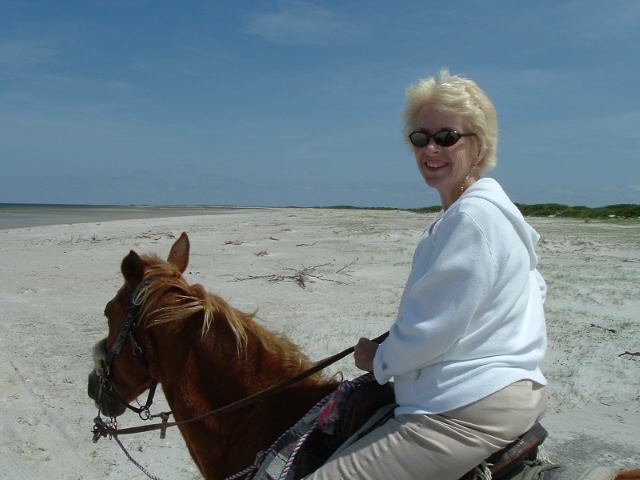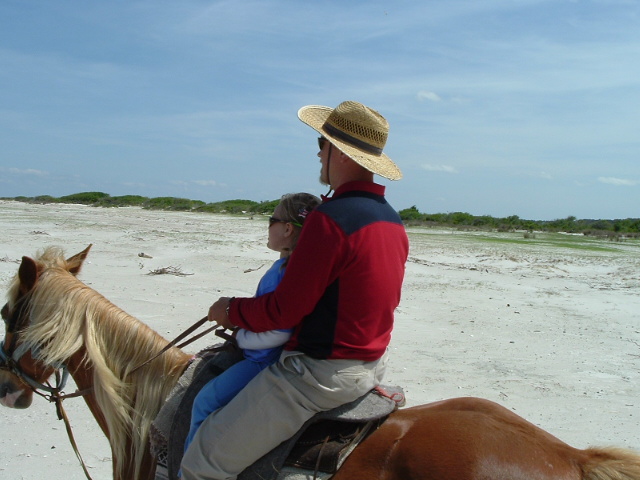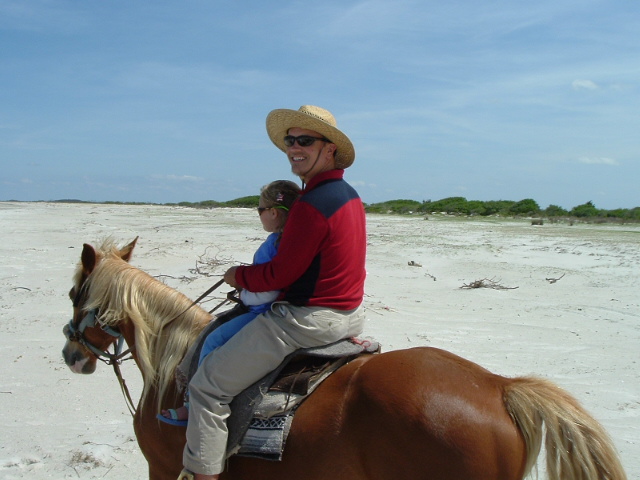 Rollin, Rollin, Rollin'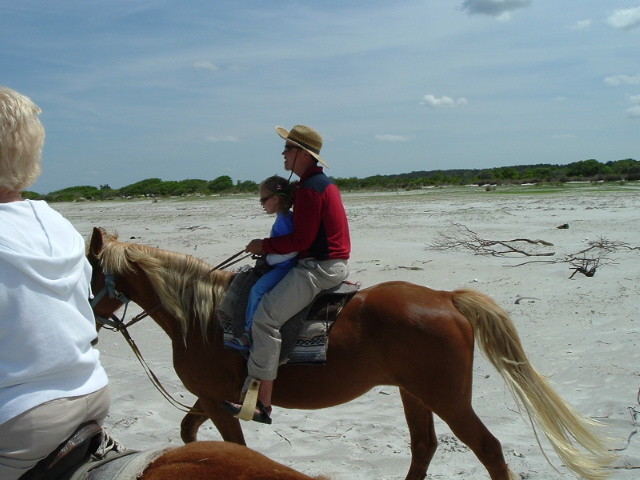 Keep them doggies rollin'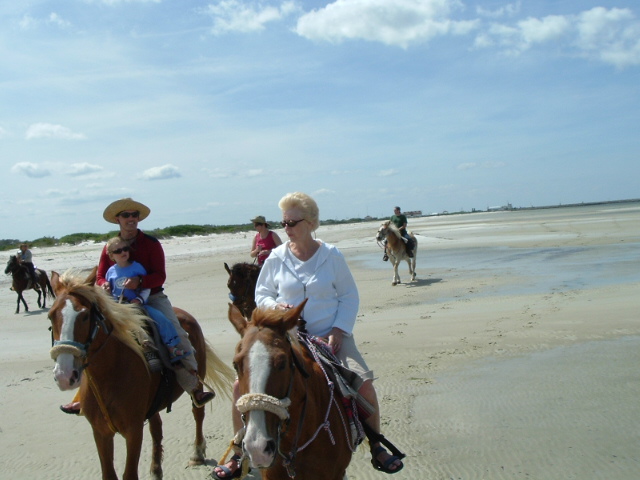 Rawhide!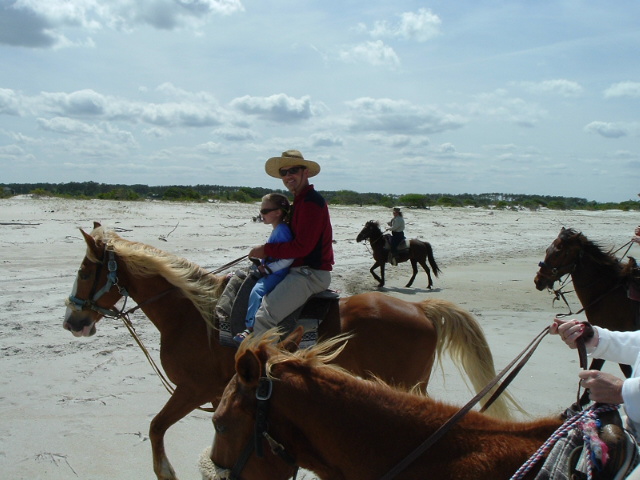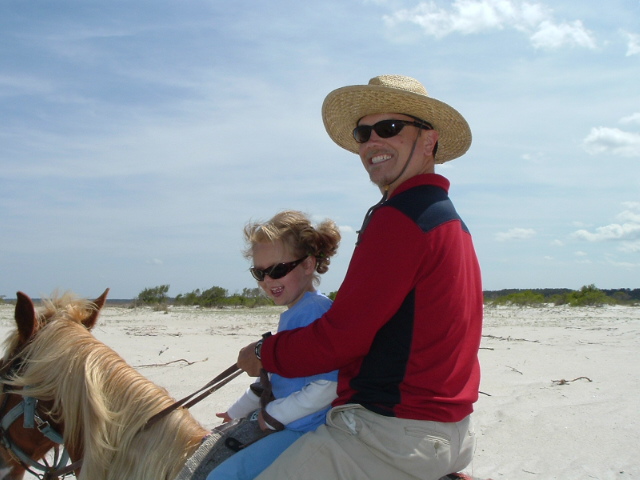 Almost to the river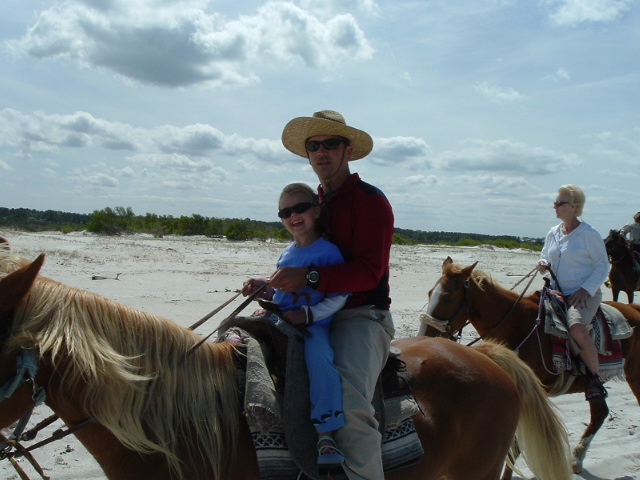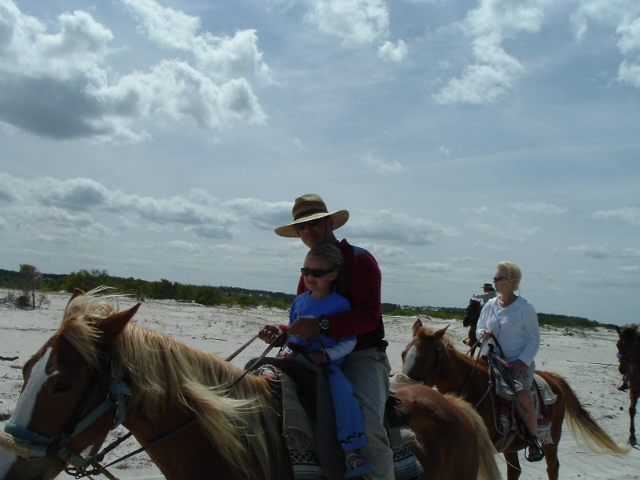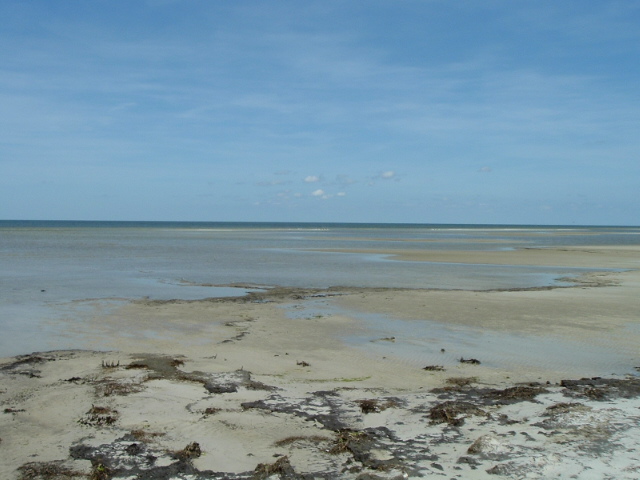 The private sandy beach at Cedar Island, NC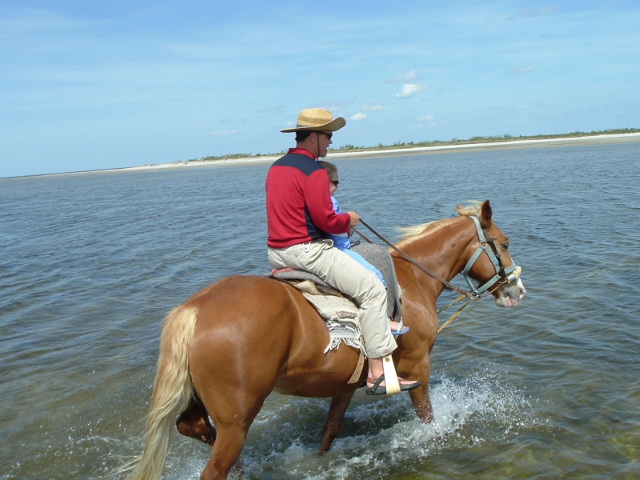 Uncle Mike & Grace went first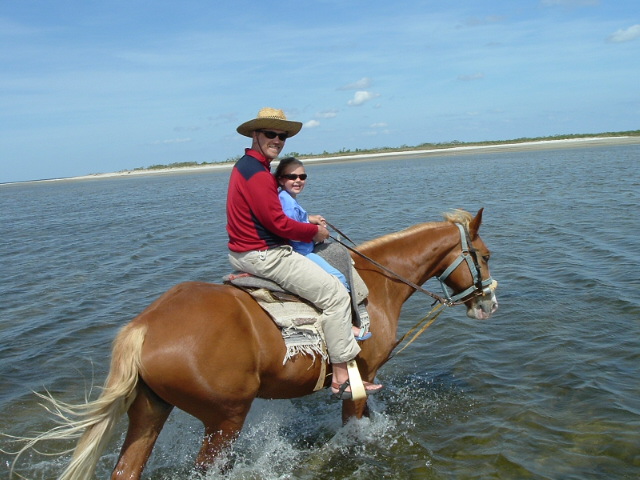 Honey loved the refreshing river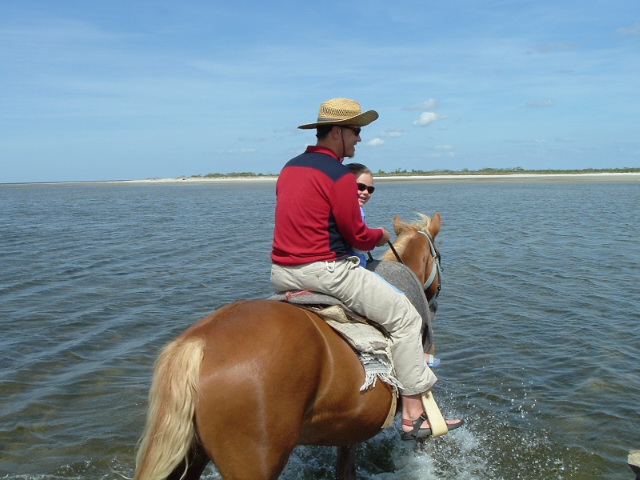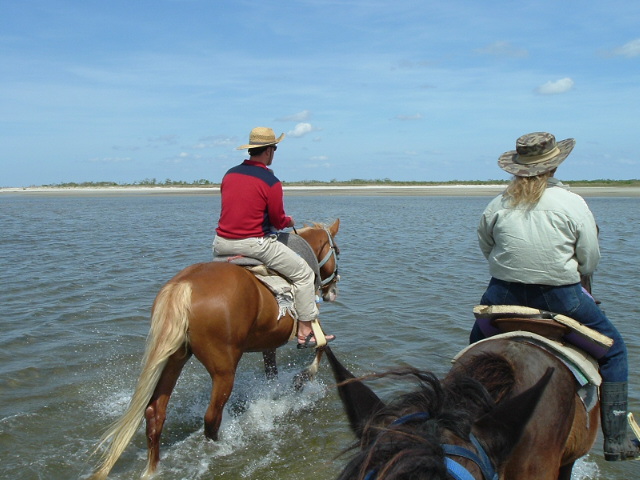 Sheryl our guide is on the right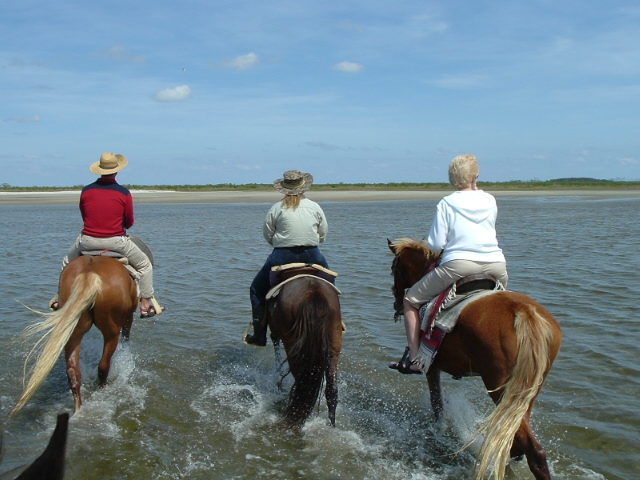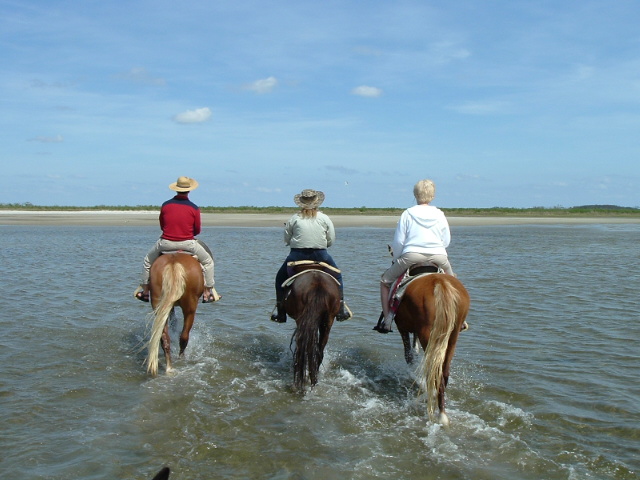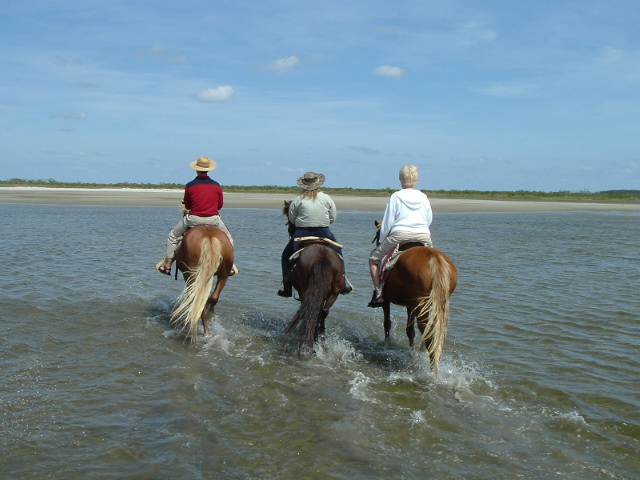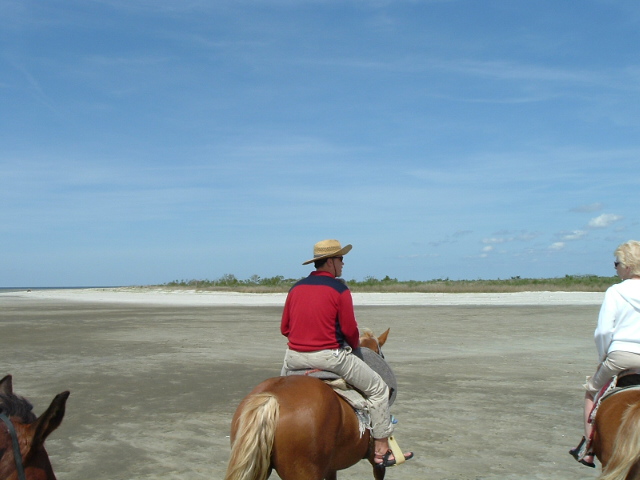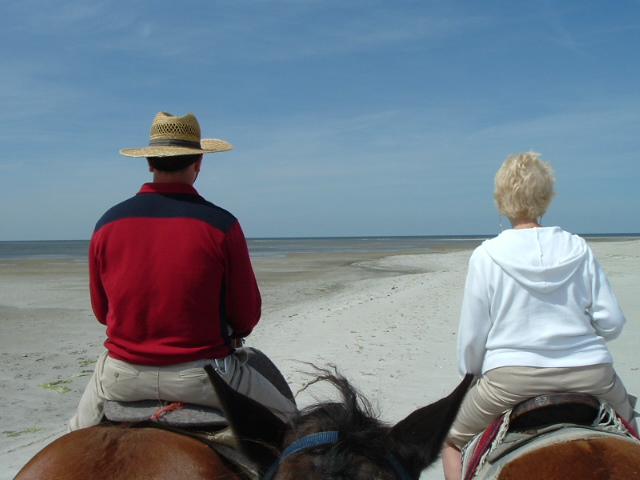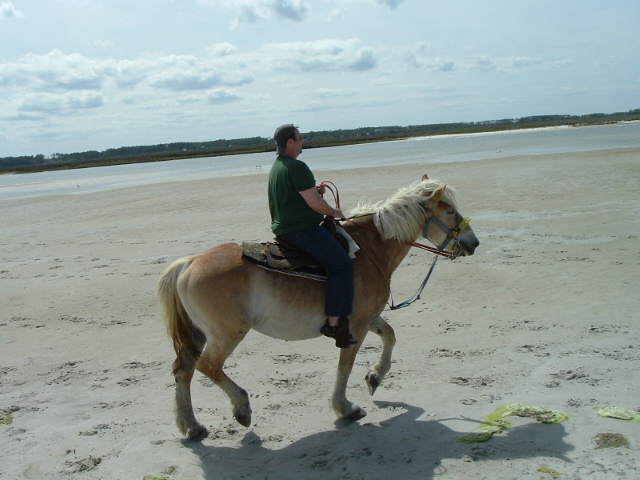 This was Sue a Belgian horse for the bigger riders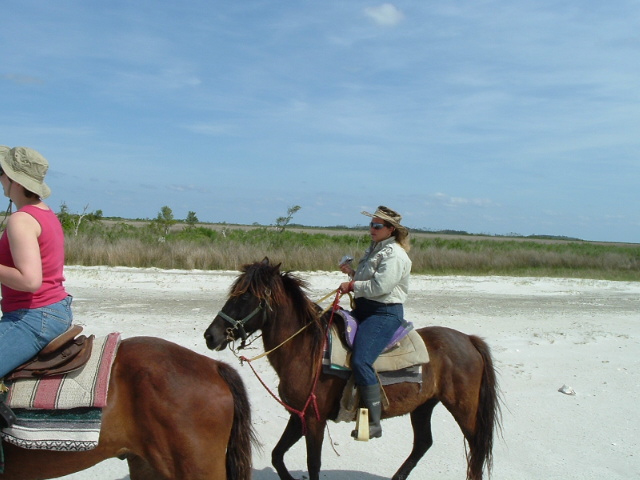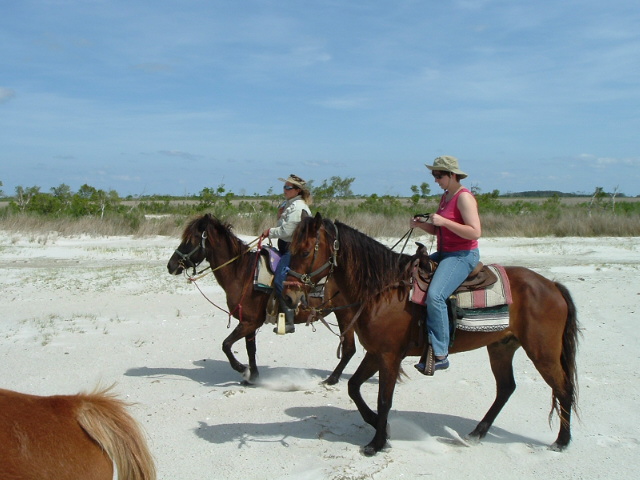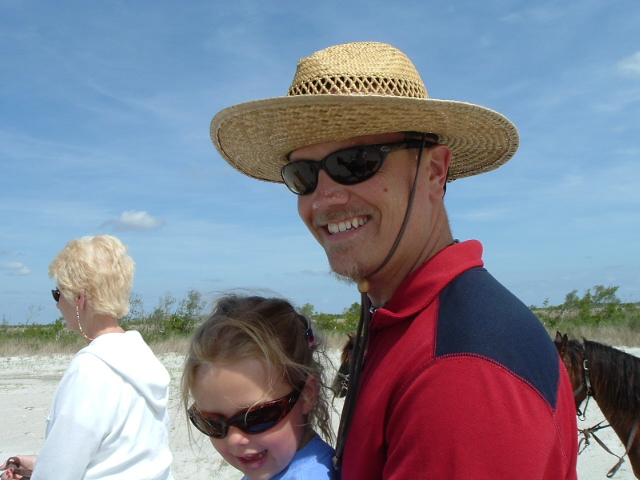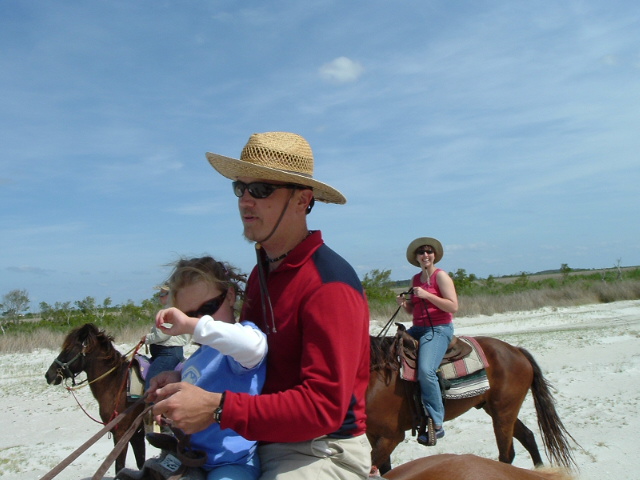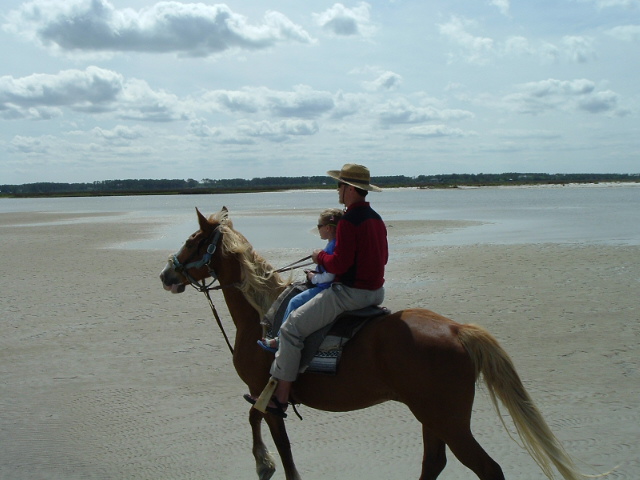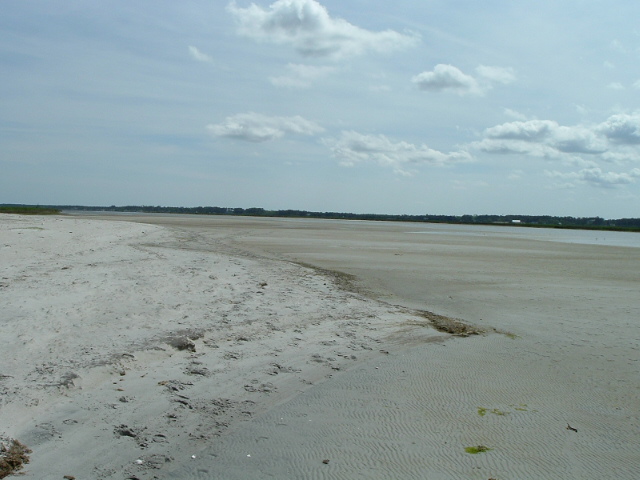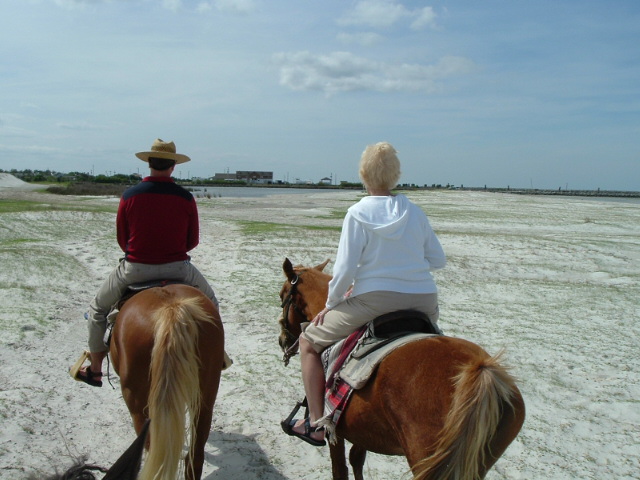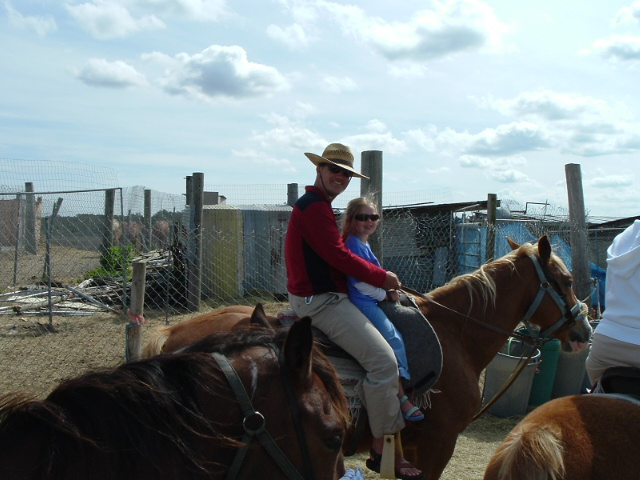 Yehaw!!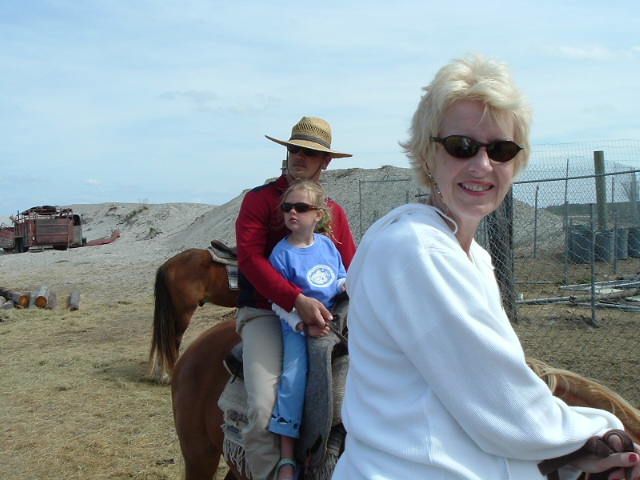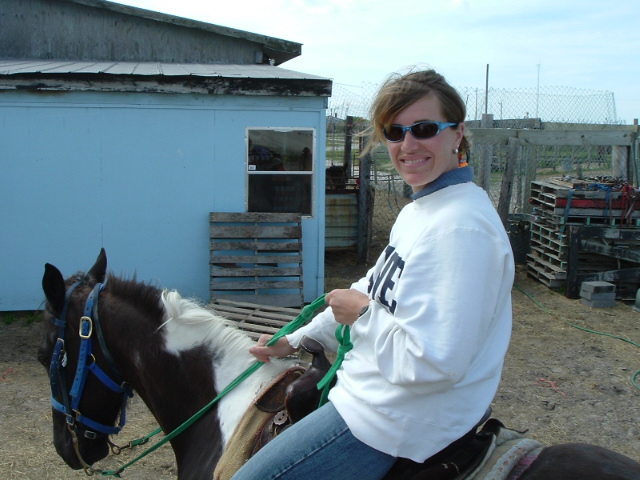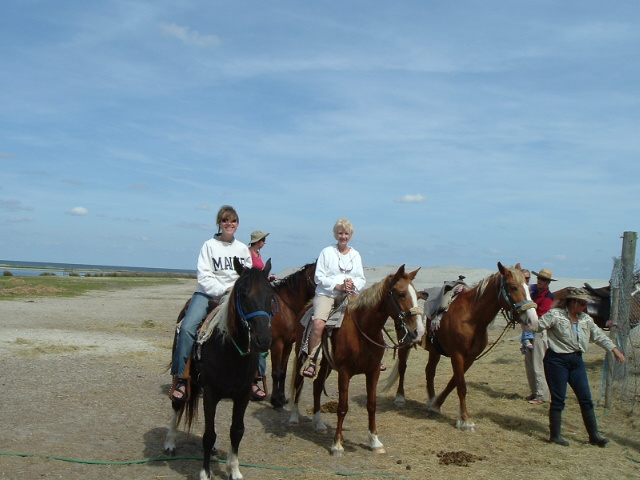 Whoa!!!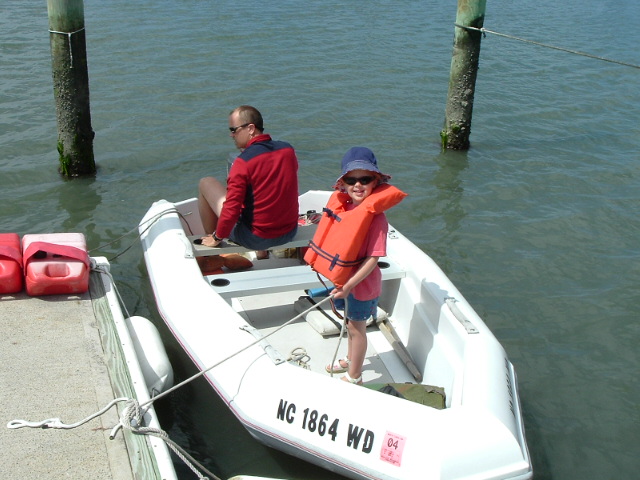 Another boat ride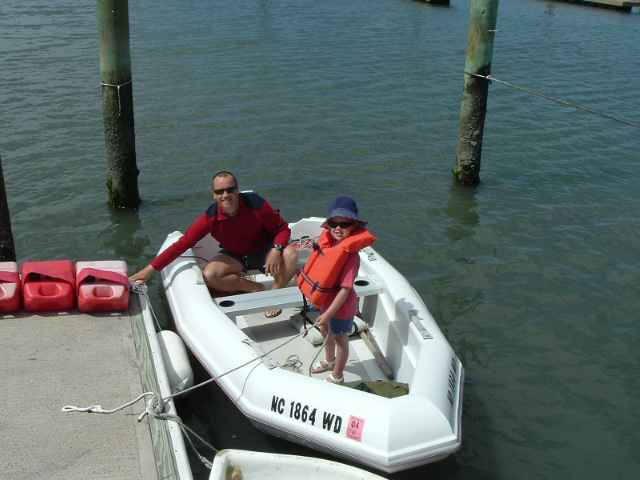 I'm helping hold the bowline for Uncle Mike, Boating is work!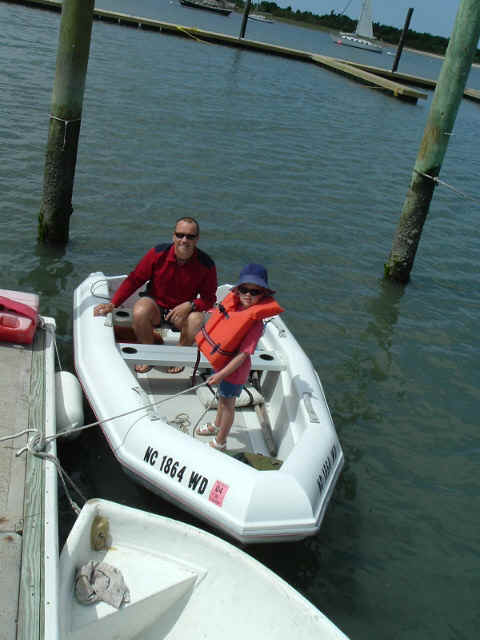 Look ma, I always wore my lifejacket!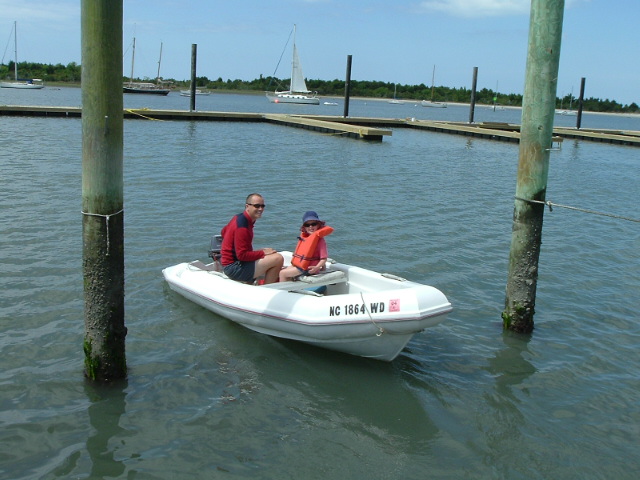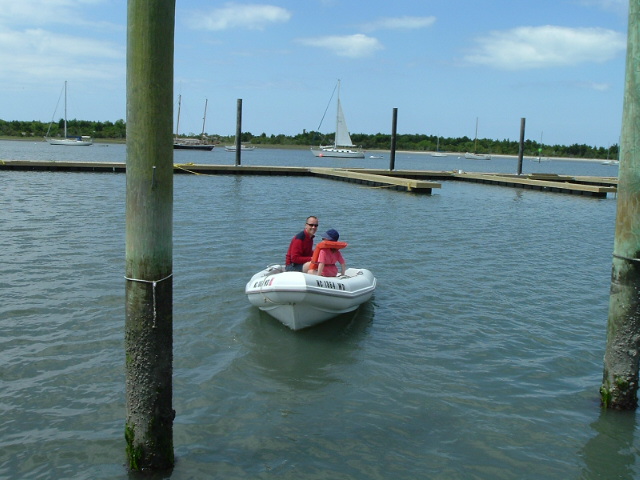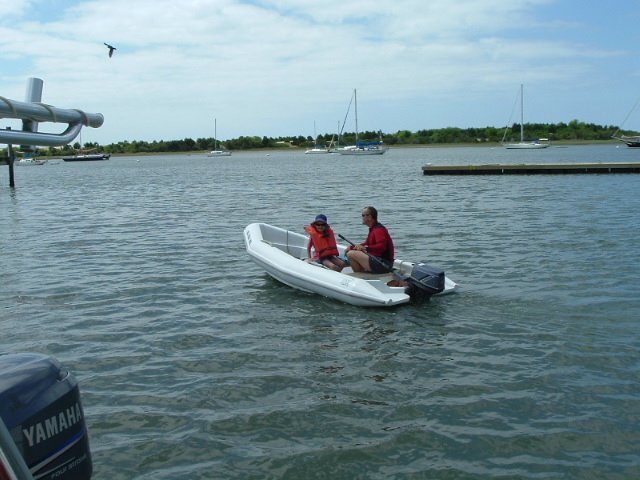 Away we go!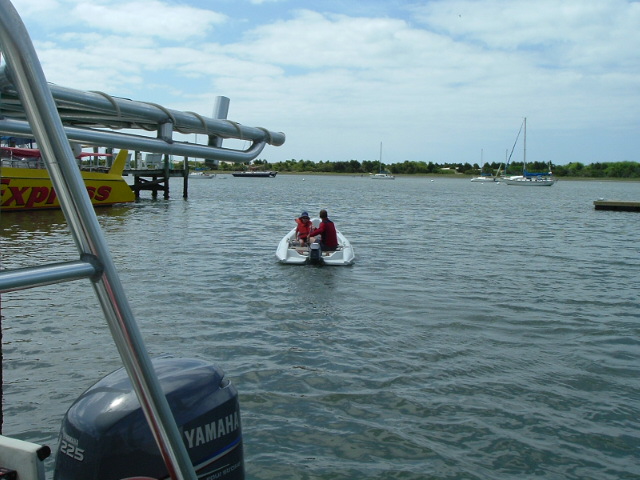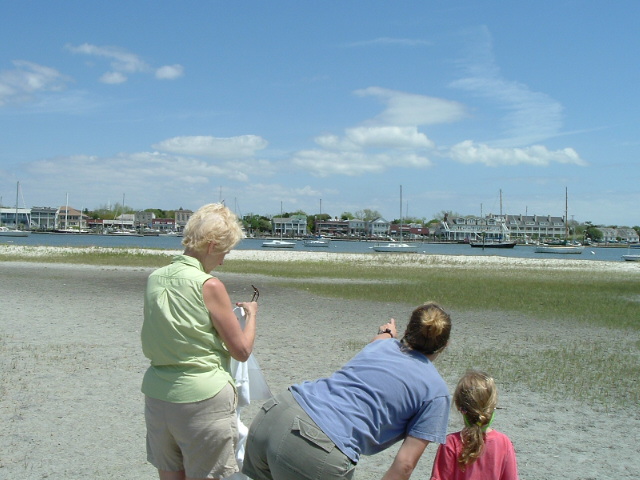 The Beaufort Waterfront from Carrot Island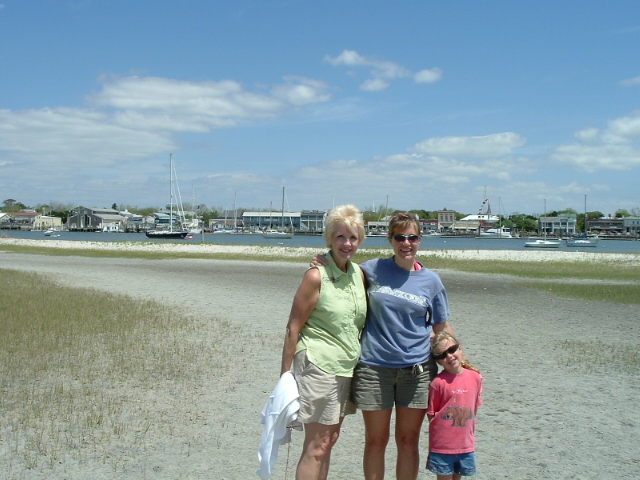 Mimi, Aunt Kate & Grace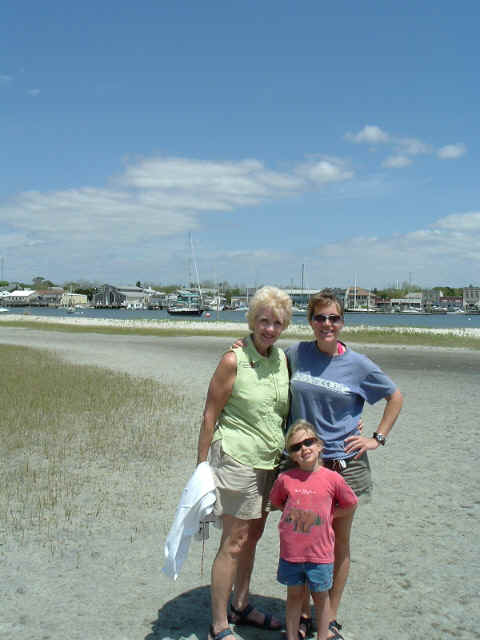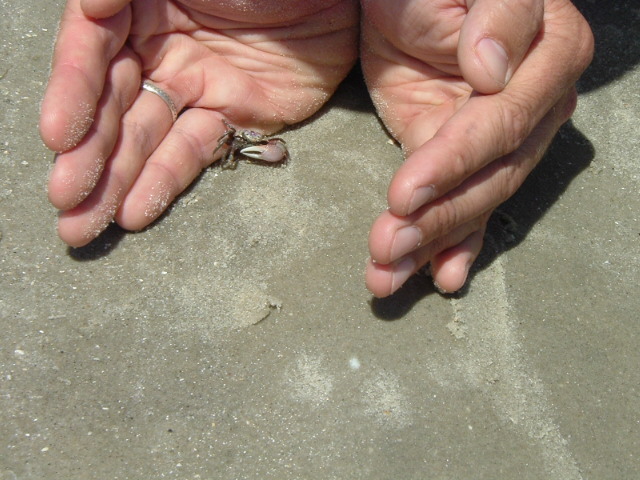 A male fiddler crab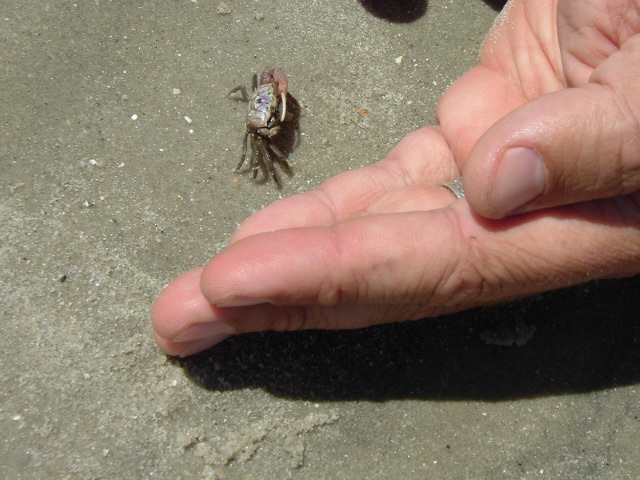 He was very pretty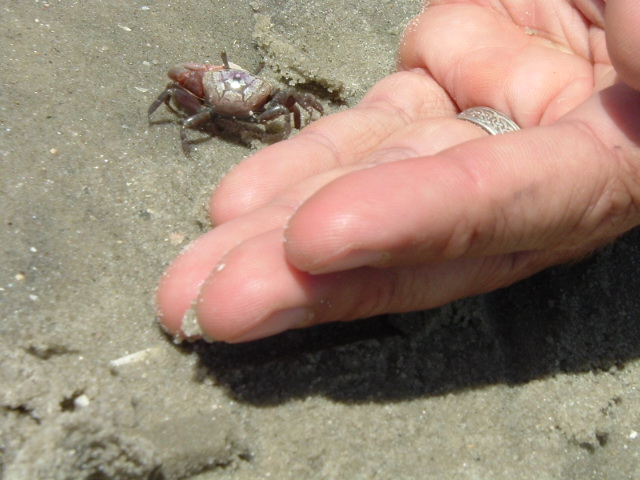 He didn't even bite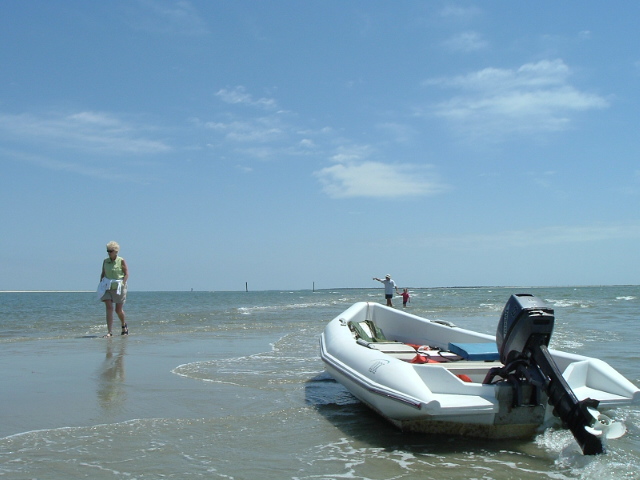 We beached a boat on the sandbar right in the Beaufort Inlet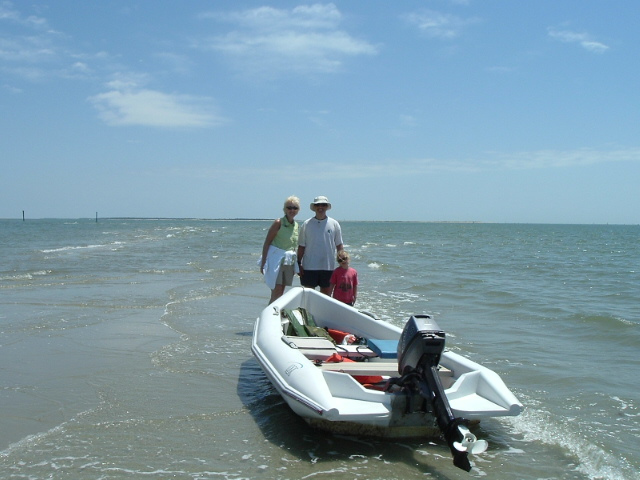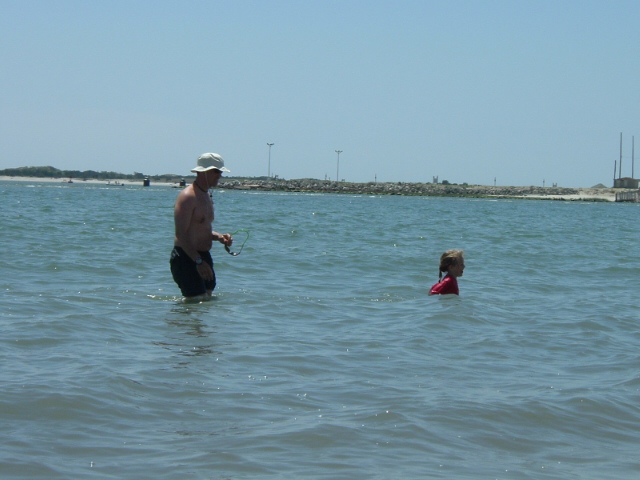 We had to drag her out of the water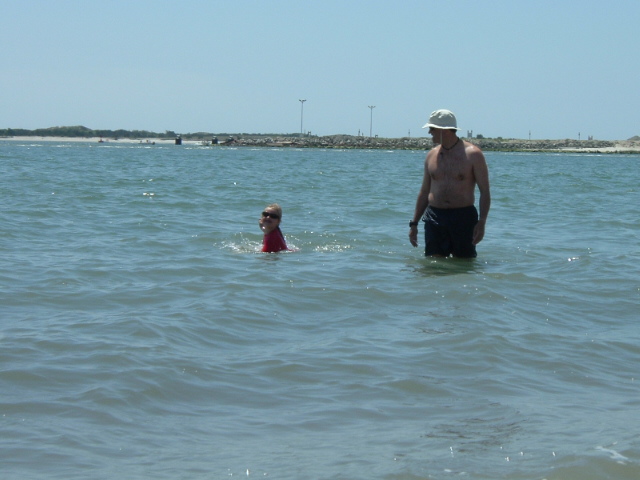 I love it!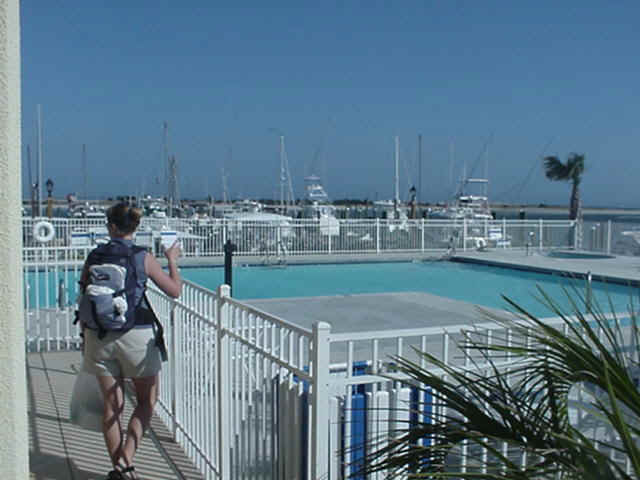 The pool at Aunt Kate and Uncle Mike's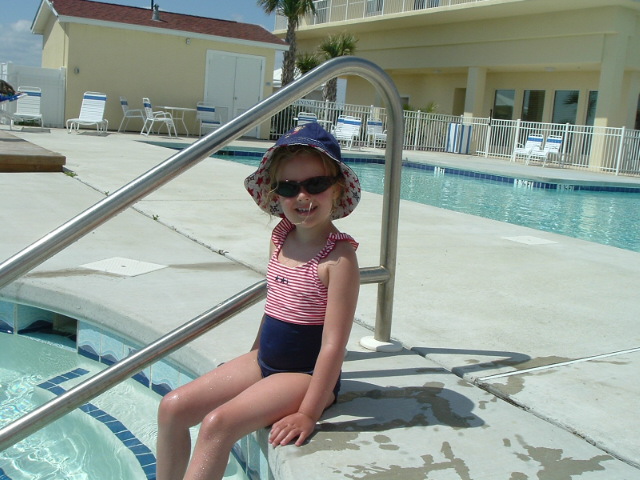 The hot tub was nice too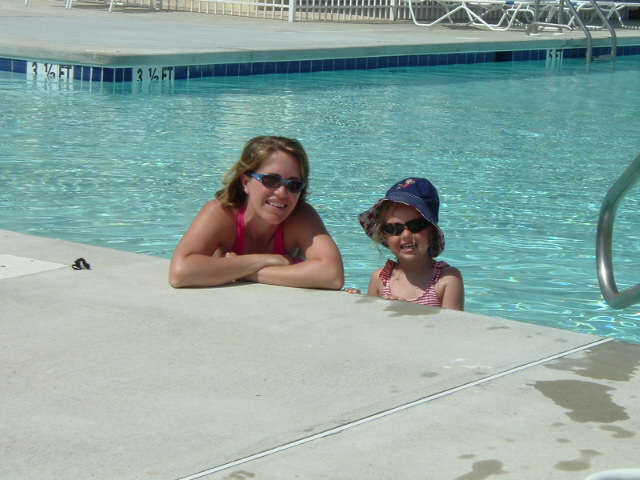 I went underwater all by myself!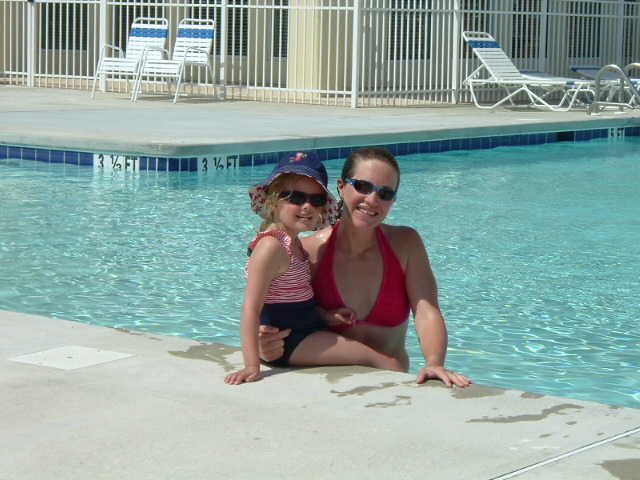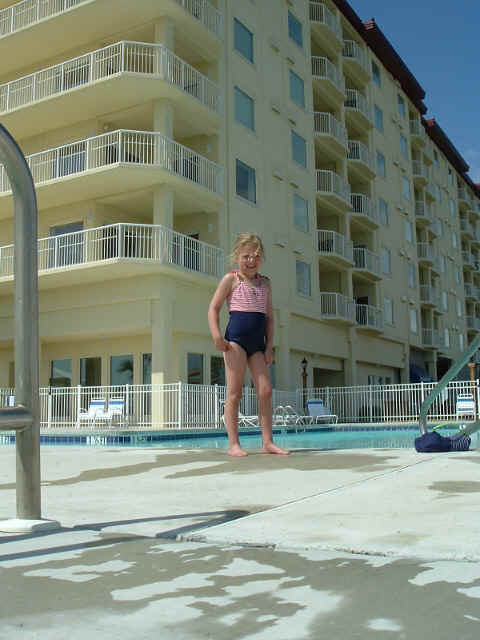 The water was a little chilly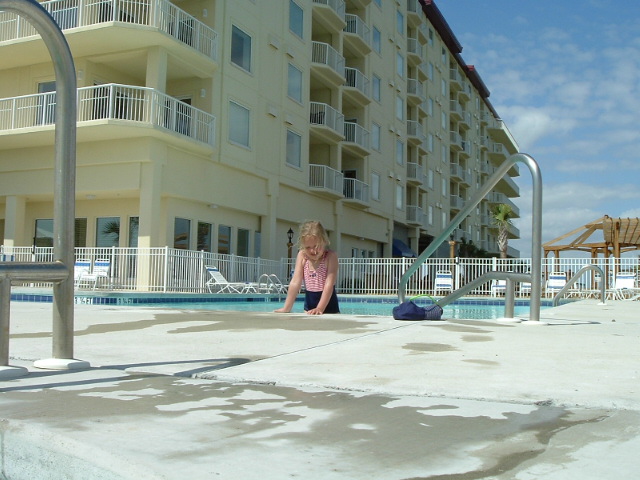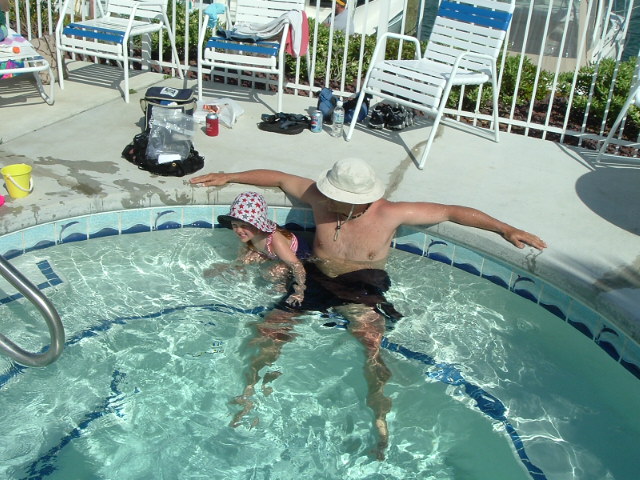 Chillin' in the "Tub"