USA TOUR 2001
North Cascades National Park, WA
September 19, 2001
Location: North Cascades National Park, WA
We stayed the night here after crossing the border and picking up some supplies. Crossing into the States was MUCH easier and quicker than getting out! Our campsite was right on the Nooksack River. It's the time of year for the Salmon to be spawning. It was cool to see them swimming upstream, but a little depressing to see how tired and beat up they were. Some were already dead on the river's edge, but there were 100's still swimming upstream. We thought about having a fish feast, but it was illegal to catch them because they were Chinook Salmon, and they are still on the endangered list.
September 20, 2001
Location: Driving thru Washington & Oregon
We drove through Oregon and stopped in Eugene. Home of Animal House the movie. We found out the Frat house had been torn down. So we did some laundry, got an oil change, and hung out with some locals. We drove to Northern California from Northern Washington heading for Redwoods National Park! We arrived at midnight and in our attempt to find a campground drove through Stout Grove, a 20-acre grove of really big Redwoods. That was sooo eeerie! It was totally COOL after we made it through (and lived!), but definitely SPOOKY!
Look Ma! I'm this BIG!
Walk like an Egyptian
The Salmon were running
This guy's having some trouble
Eugene, OR
Tiki-Bug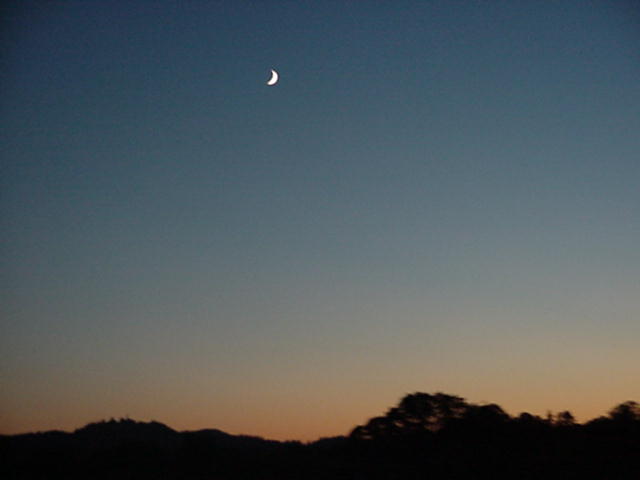 Sunset on the drive from Eugene, OR to Redwoods National Park, CA