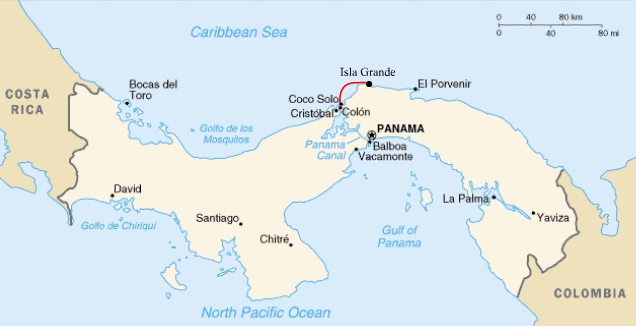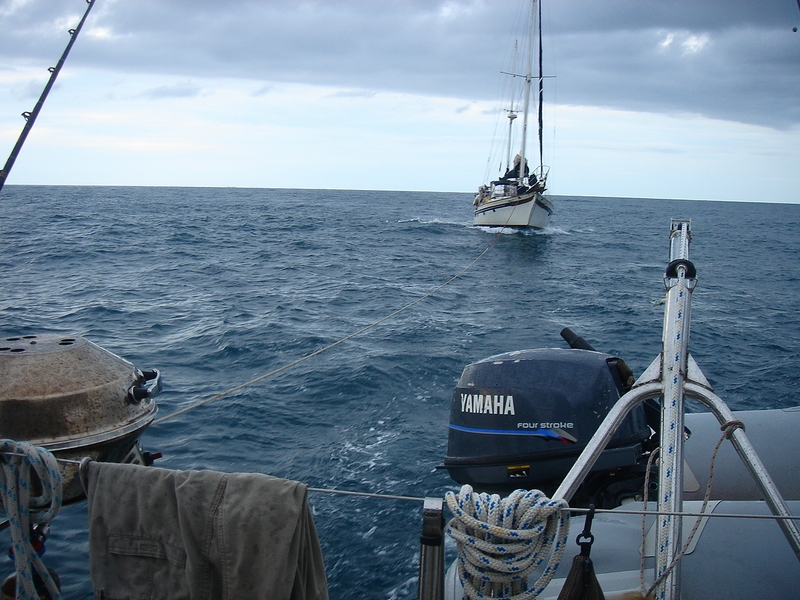 We rescued this boat - it was offshore, without power and drifting into the rocks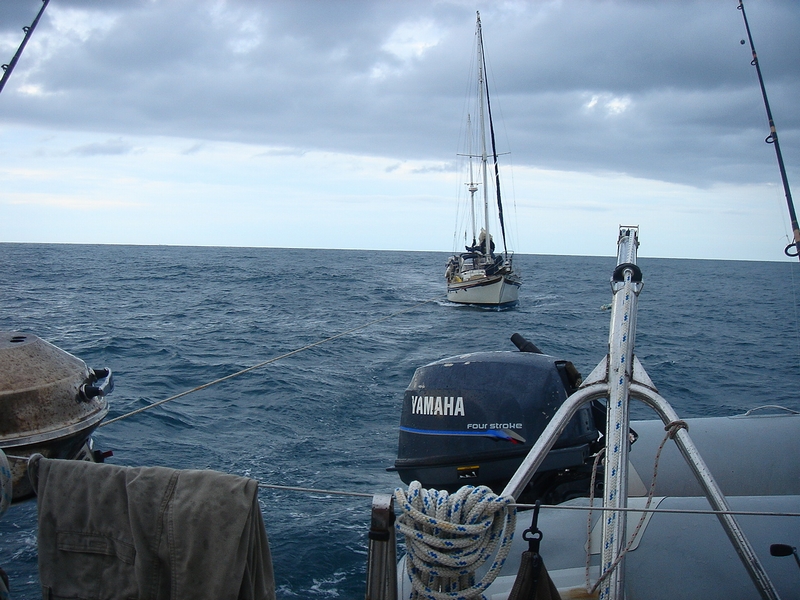 The boat's name was Chama, which means "friend" or "pal" in Spanish, the boats owners spoke only Spanish and proper Spanish from Spain is even more difficult to decipher.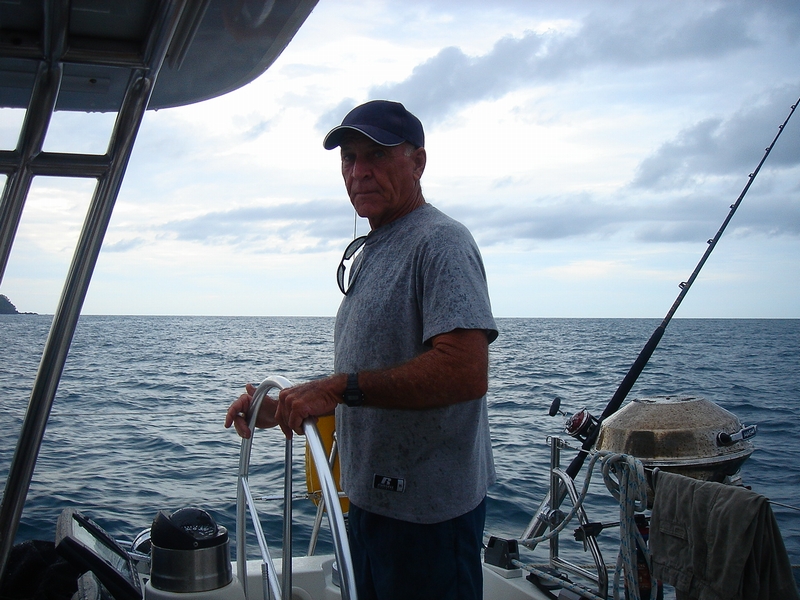 Capt. Mark the rescue captain - we saw the other boat had fired at least 2 flares and Capt Mark did not hesitate to go to the rescue. They told us later that 3 or 4 boats had come by and didn't even slow down.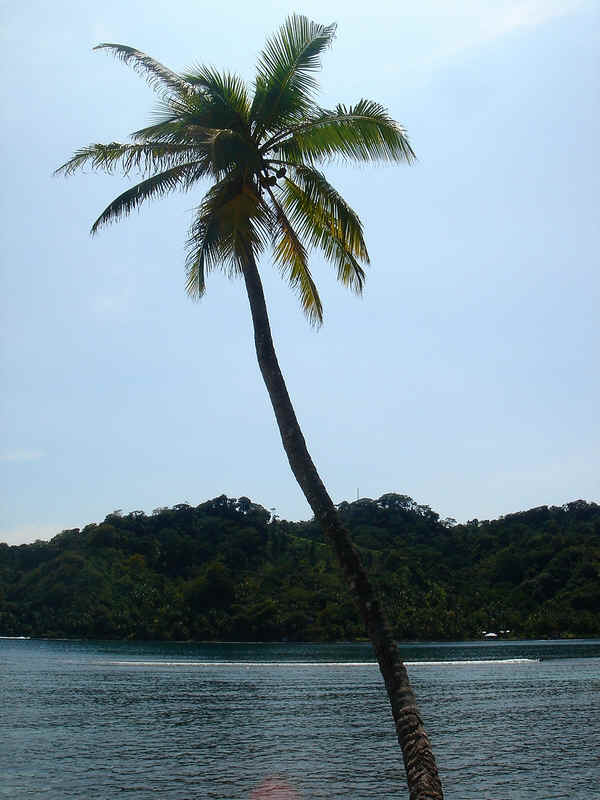 A series of pictures taken on Isla Grande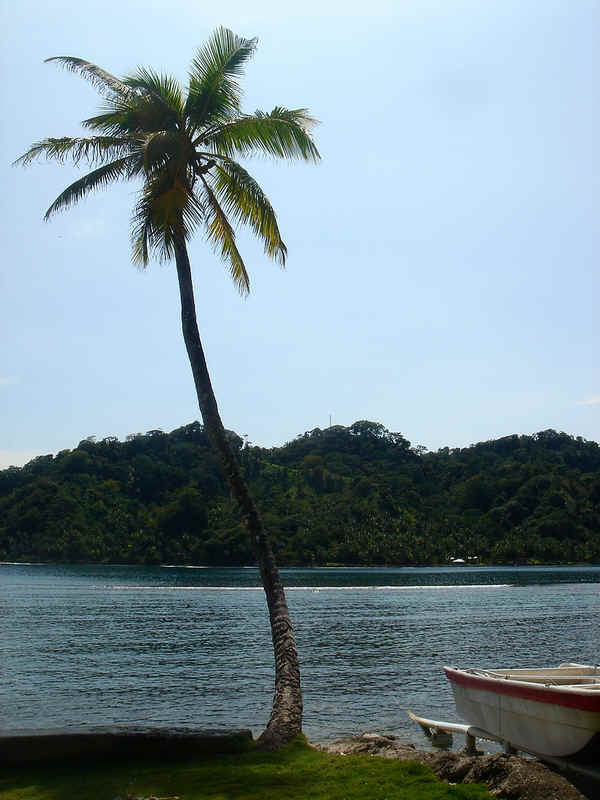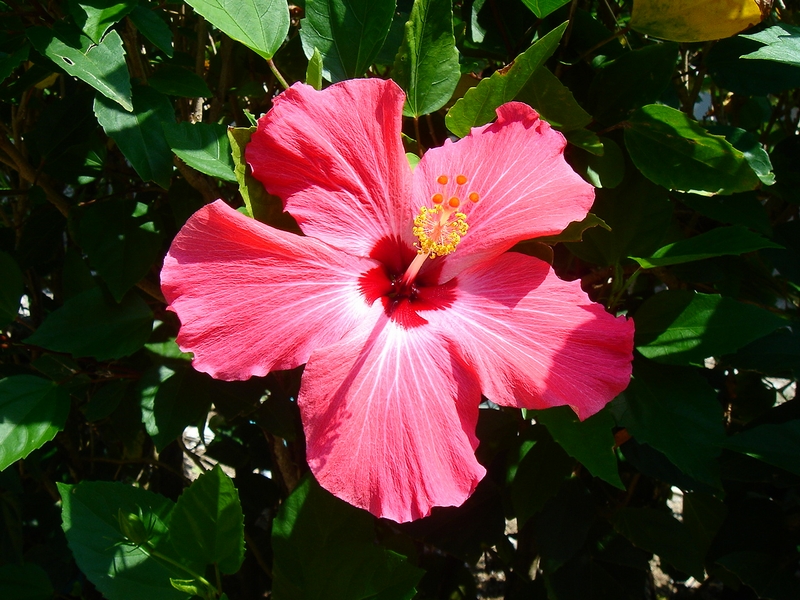 Hibiscus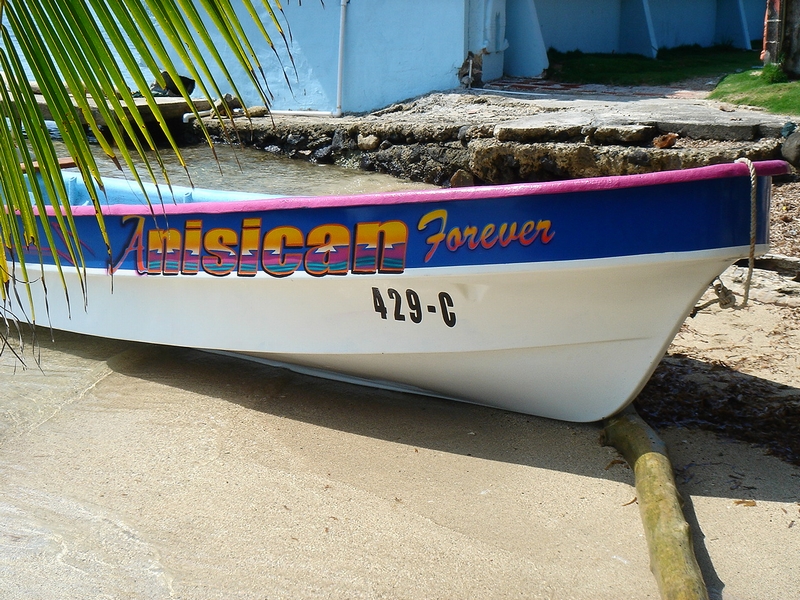 The ferry boats were hand painted by the owners and here on Isla Grande it seems everyone is an artist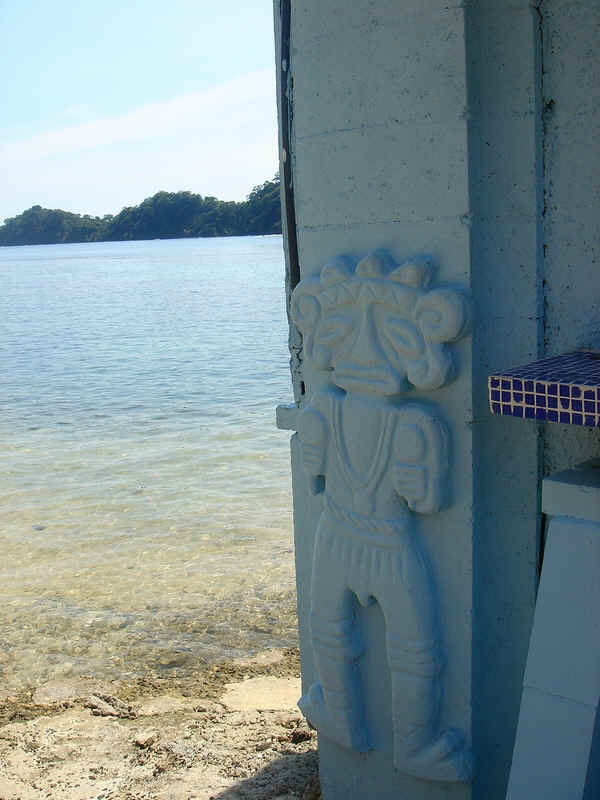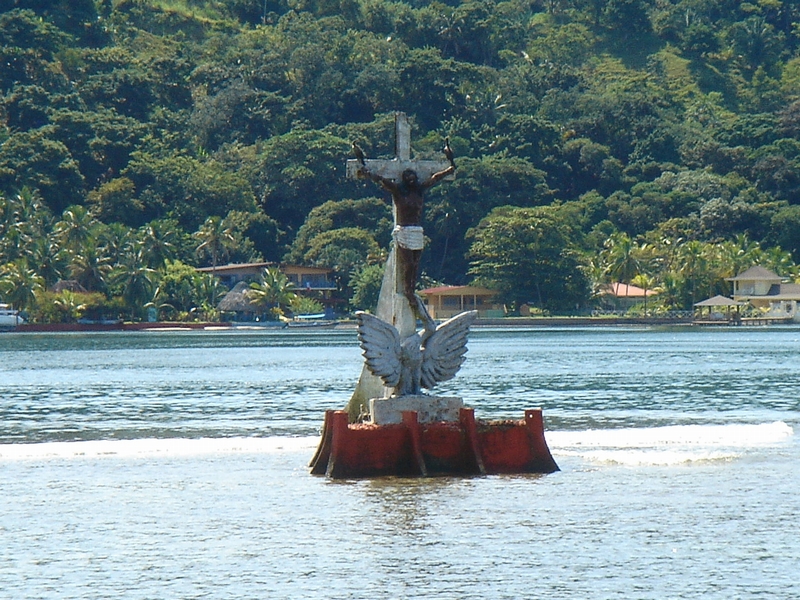 The statue of Black Christ is a national symbol, and in Portobelo where the original Black Christ is in a church, people from all over Central America make a pilgrimage to see it once a year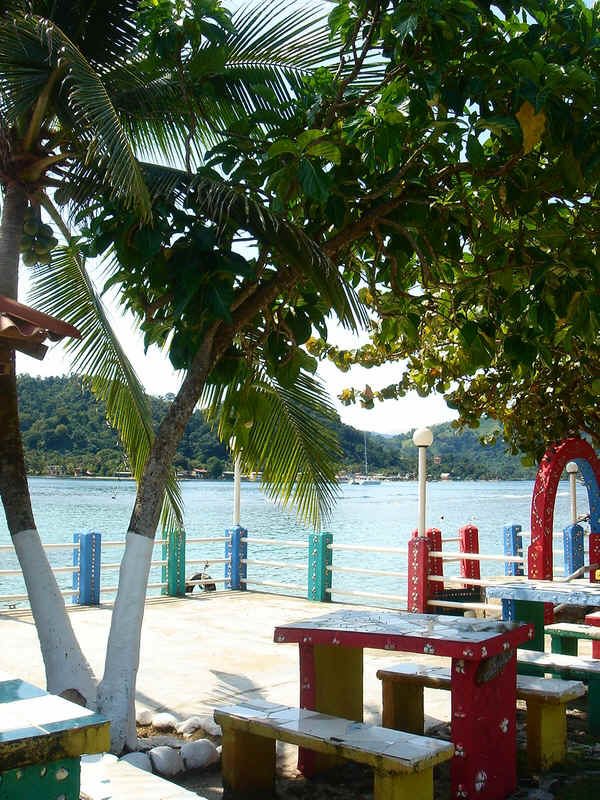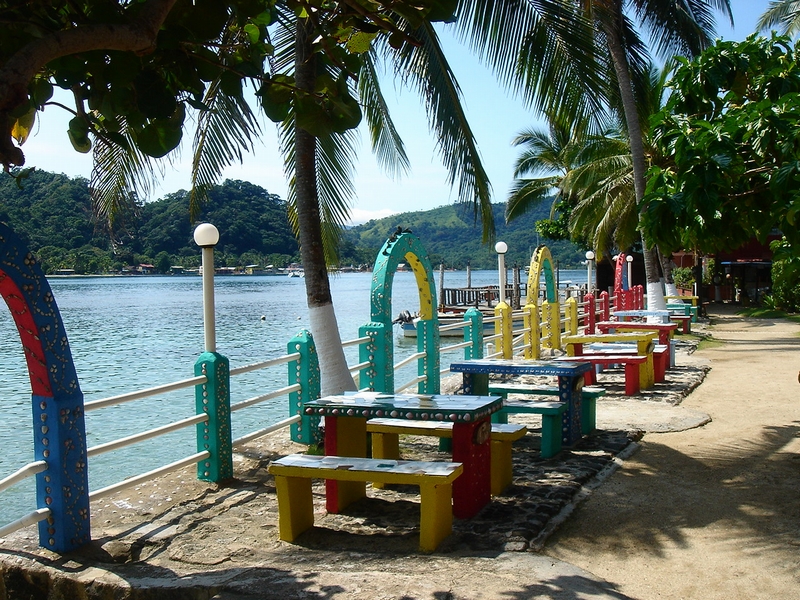 A nice hotel and restaurant on Isla Grande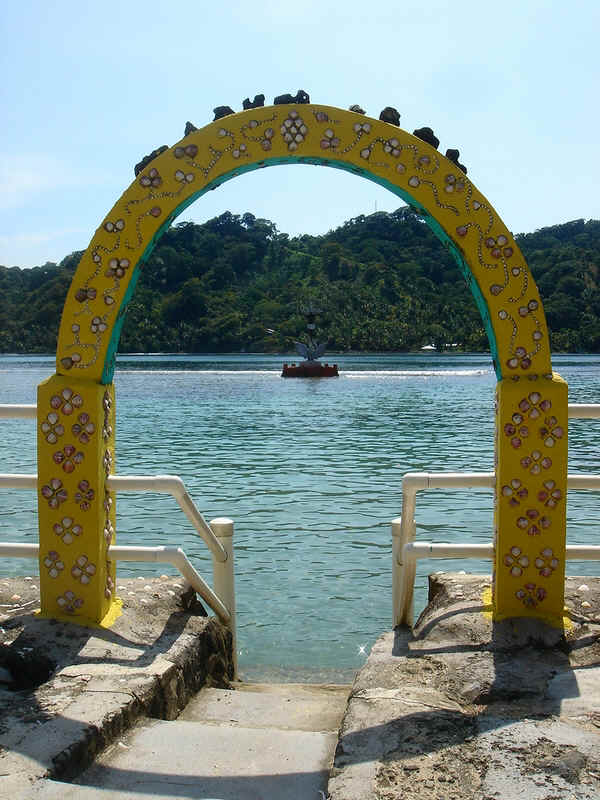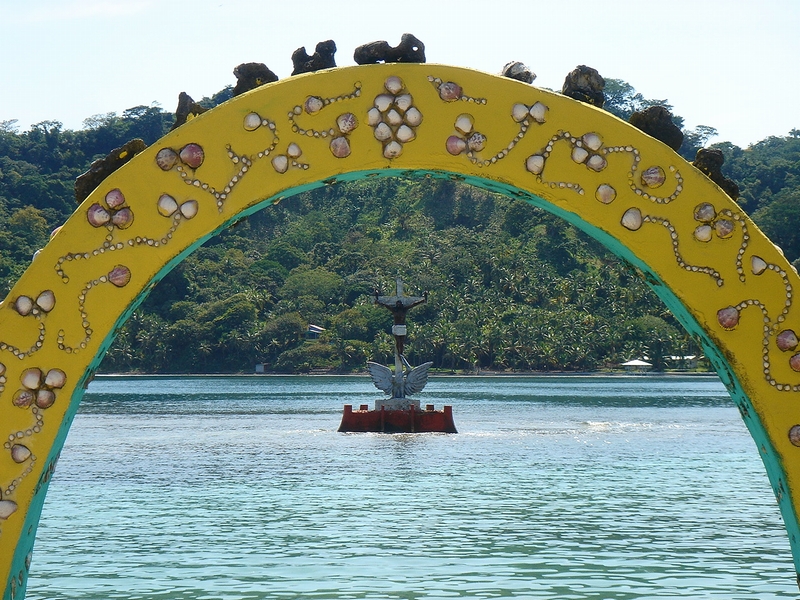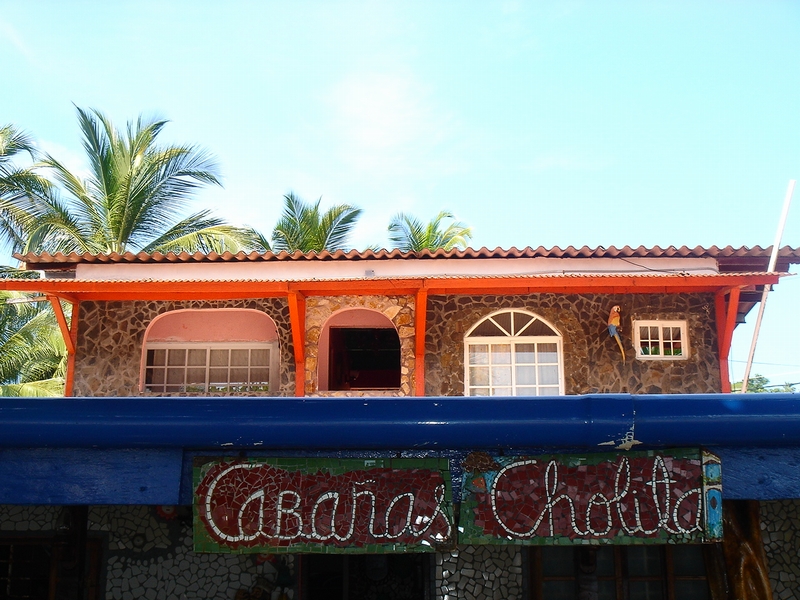 They used ceramic tile and shells in most of their designs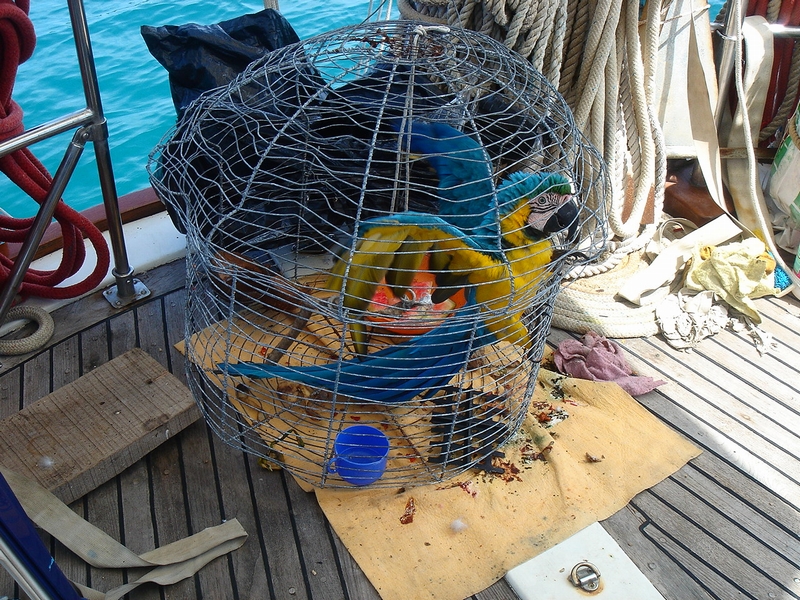 The macaw named Kijo that lived on Chama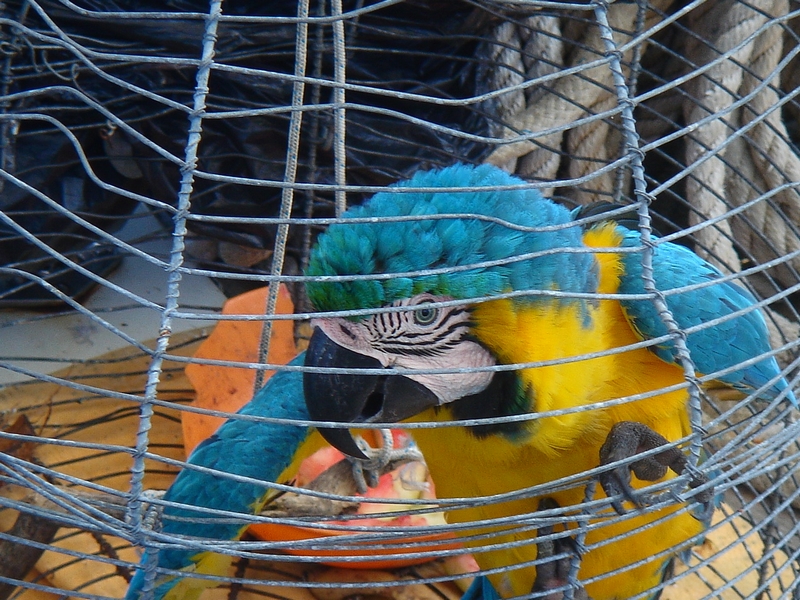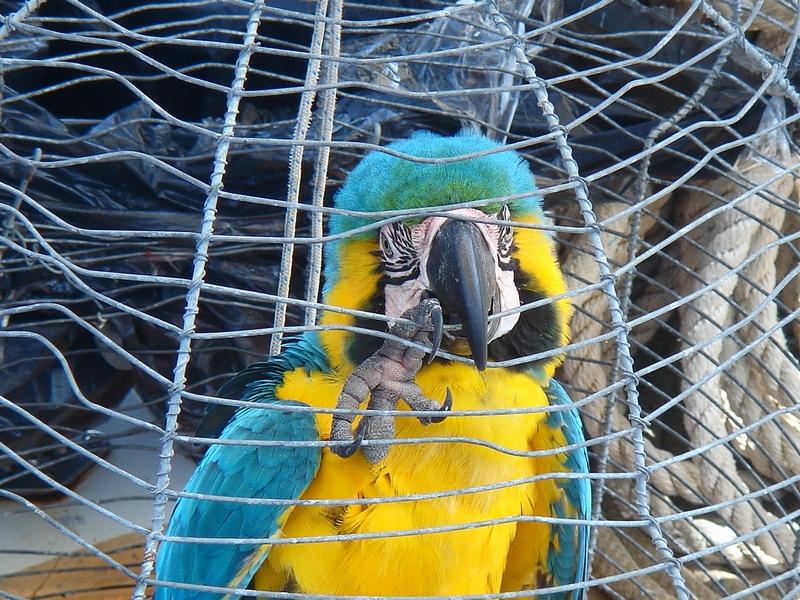 He wanted out!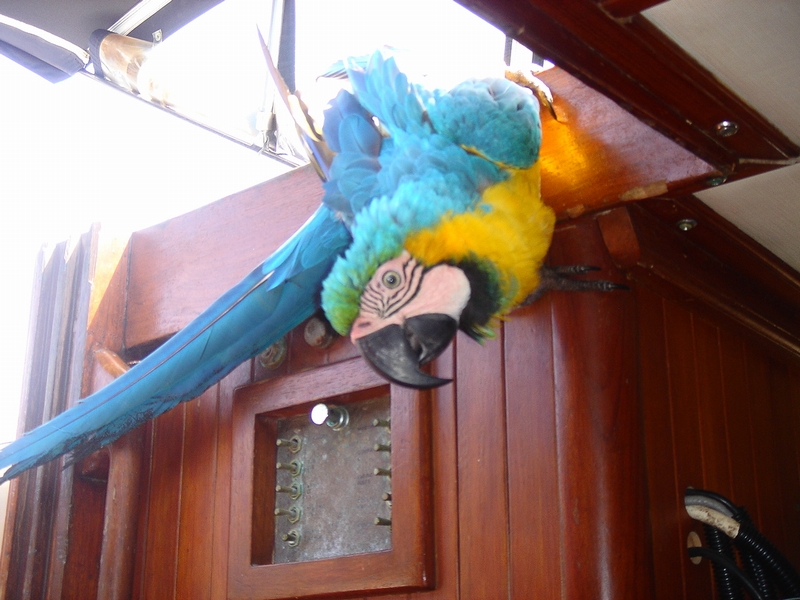 When he gets out, he eats all of the wood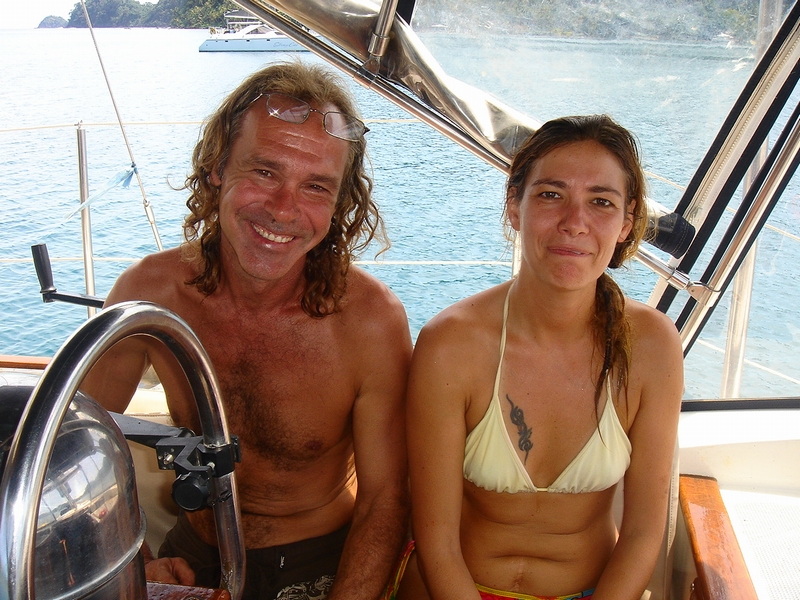 Antonio and Isabel - the rescuees - They were both were from Spain and were very kind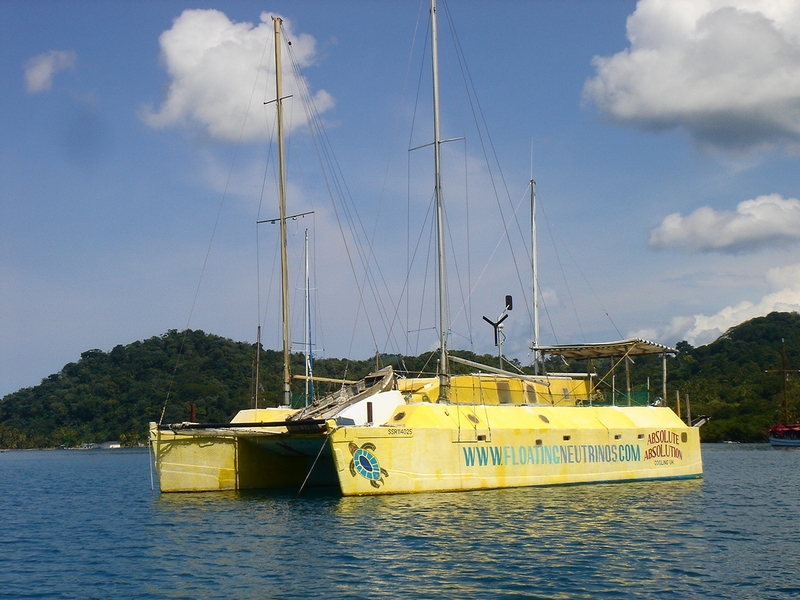 A homebuilt catamaran at anchor near Isla Linton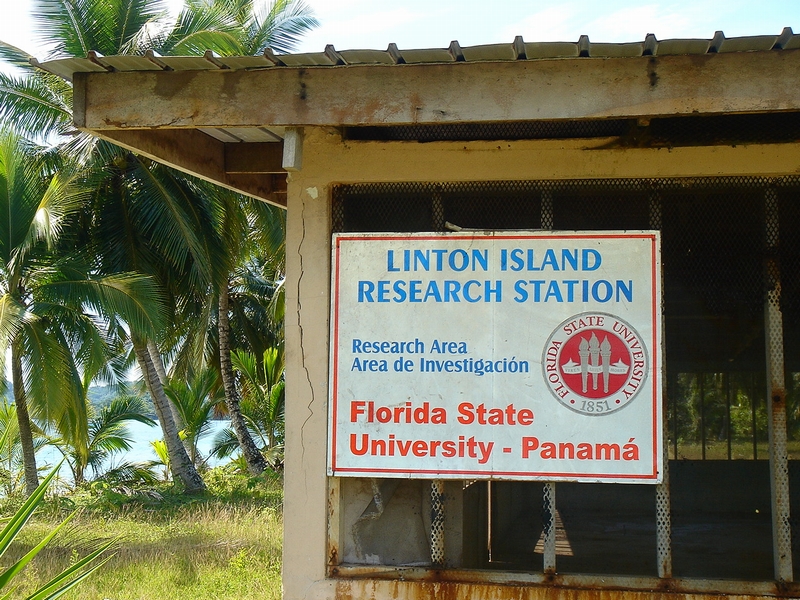 We went to explore an island that supposedly had monkeys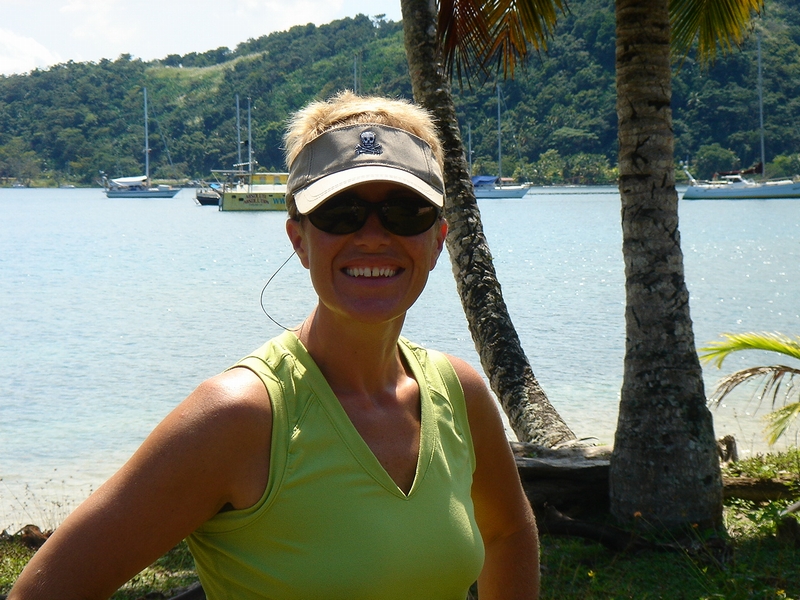 Where are the "monkeys" - yeah right, there aren't any monkeys here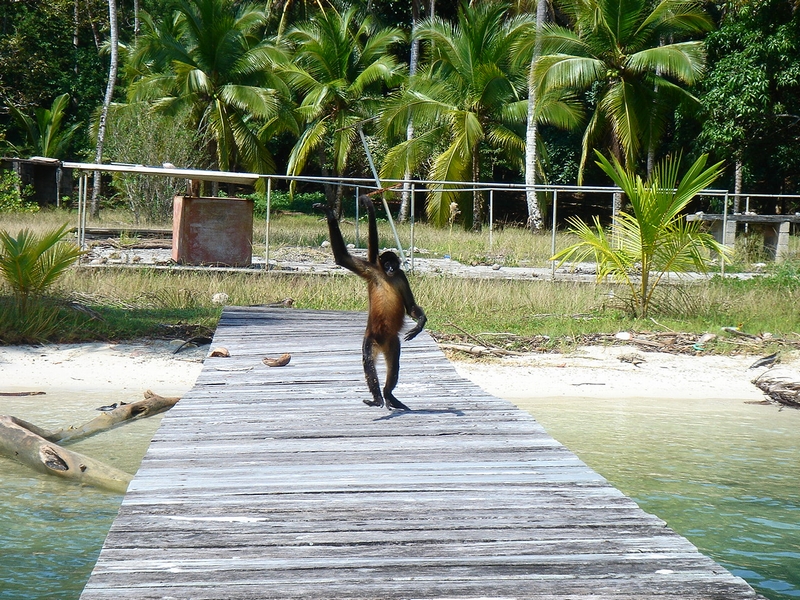 But, as we were getting in the dink to leave, down the dock comes this huge monkey - He's saying "Hey guys, wait for me!!"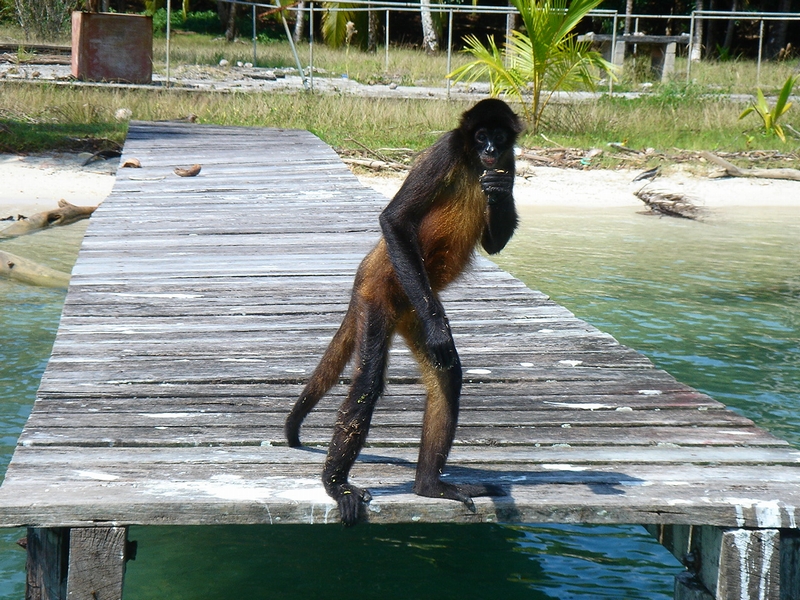 He looked a little intimidating, so we just threw pork rinds at him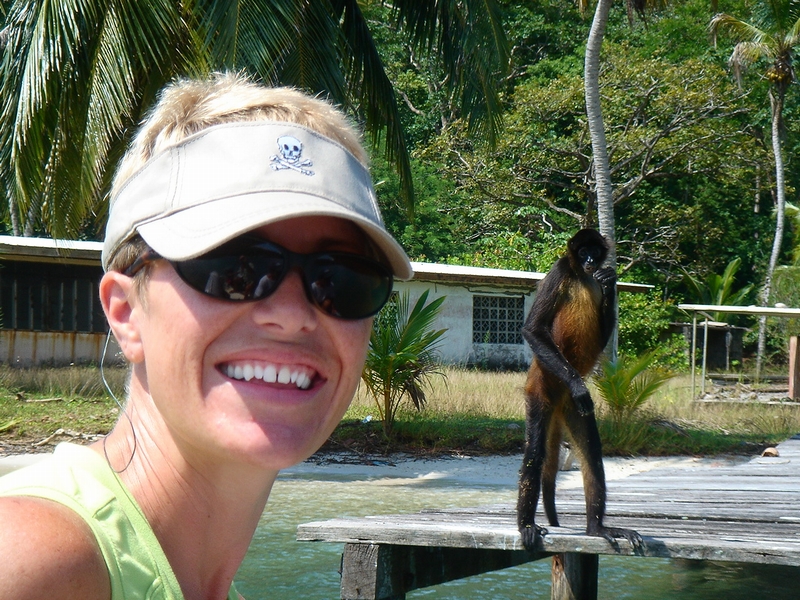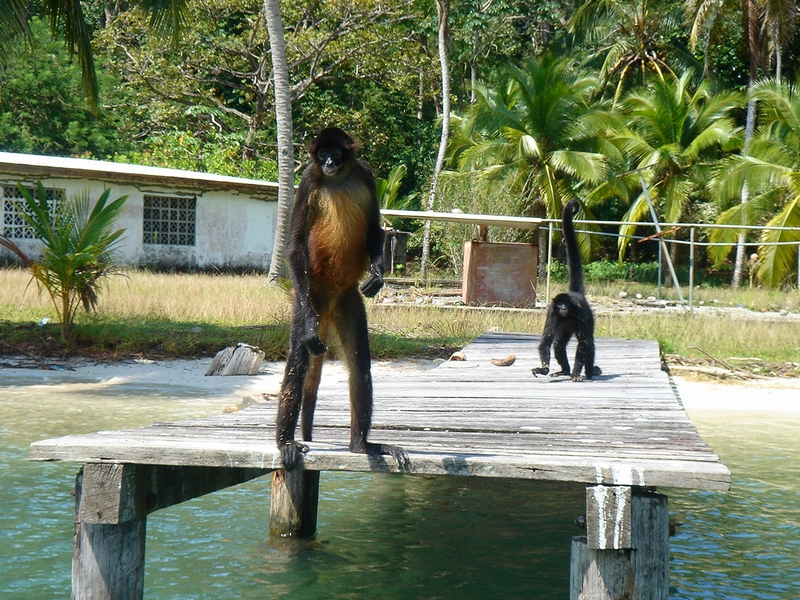 Hey, monkeys like pork rinds - who would've known?!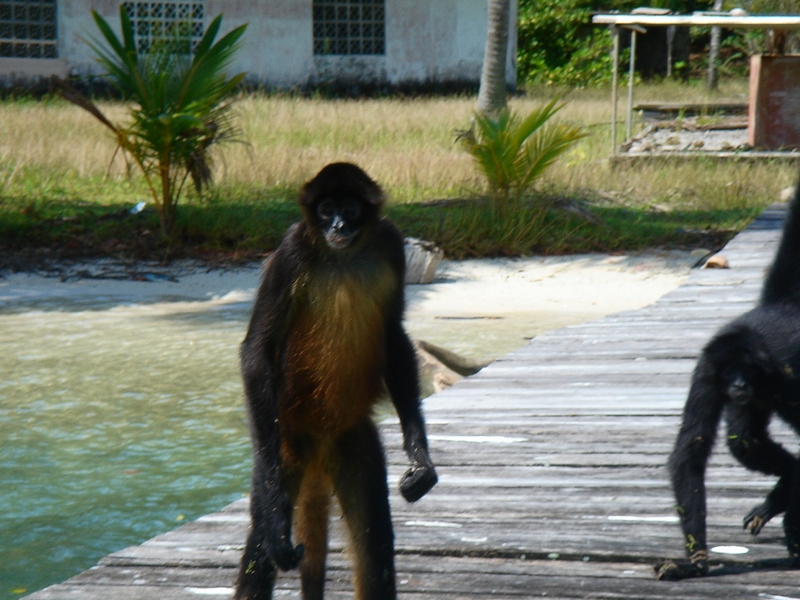 GIVE ME MORE!!!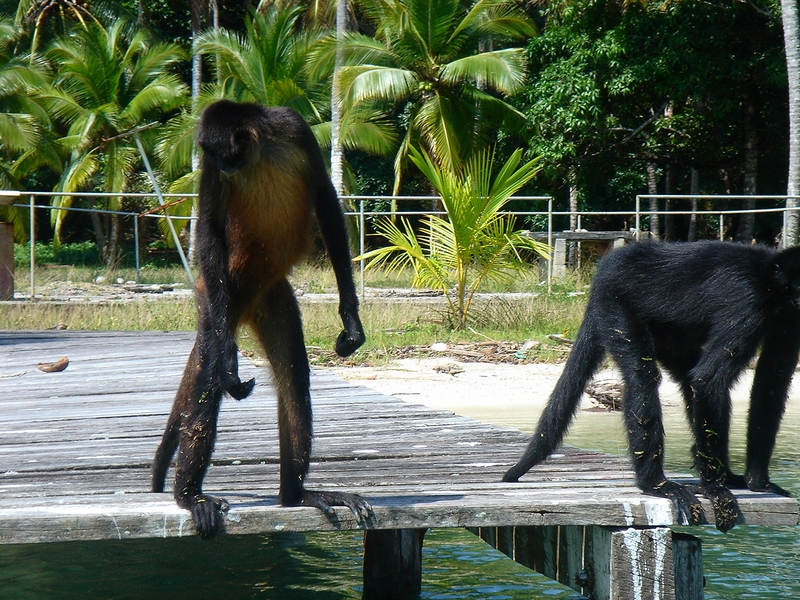 When we got too close they tried to steal a jar of peanuts right out of the boat! Sneaky little buggers!!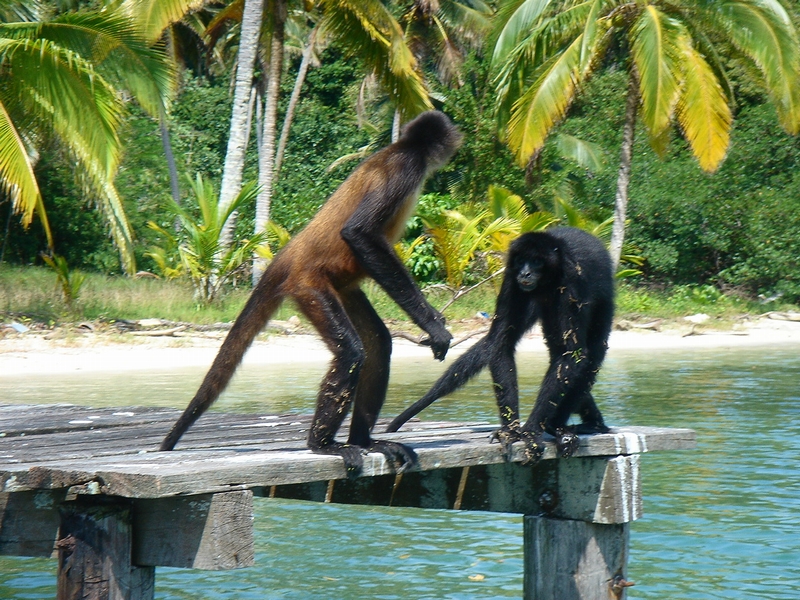 A second monkey with a hurt foot came down a minute later, he wanted some too!!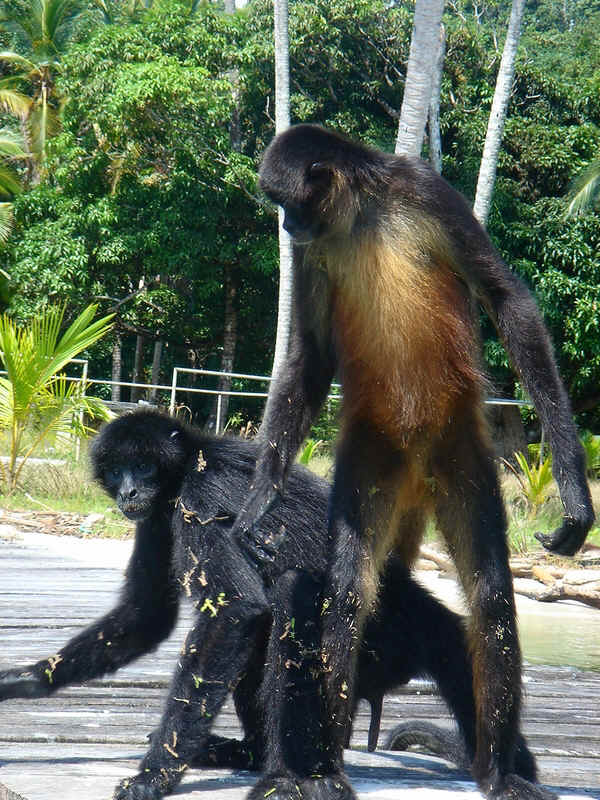 They may have been spider monkeys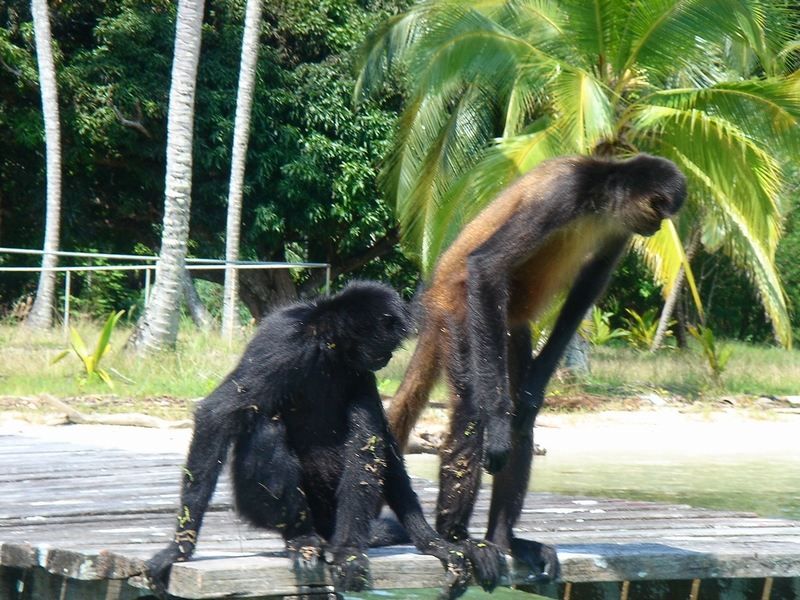 Some pork rinds landed in the water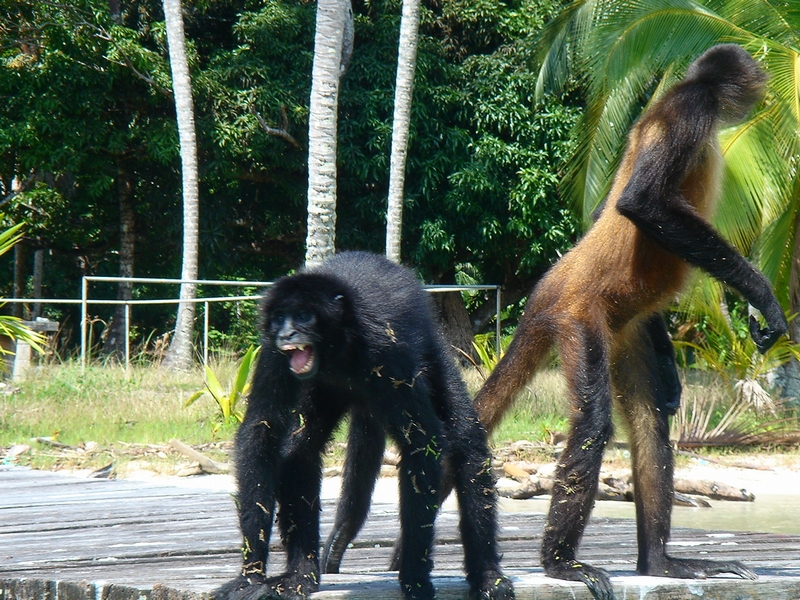 GIVE ME MORE!! ---- NOW GRINGO!!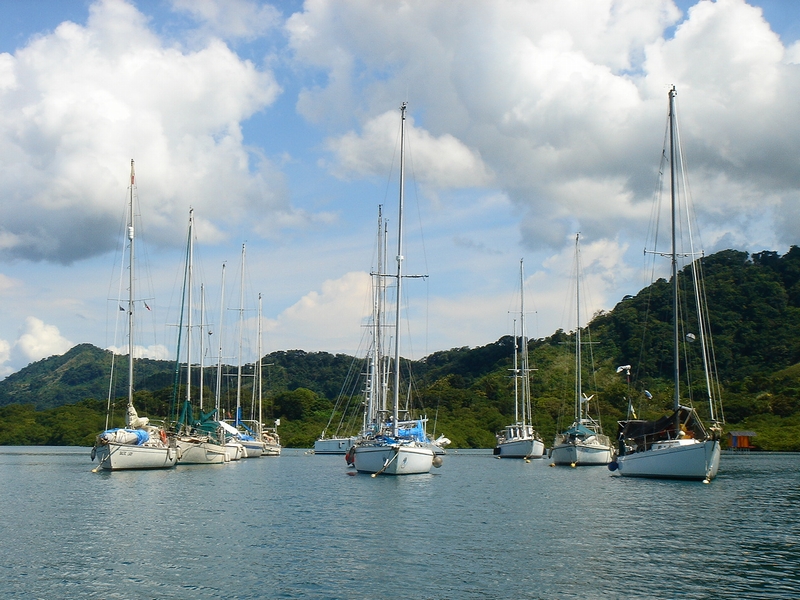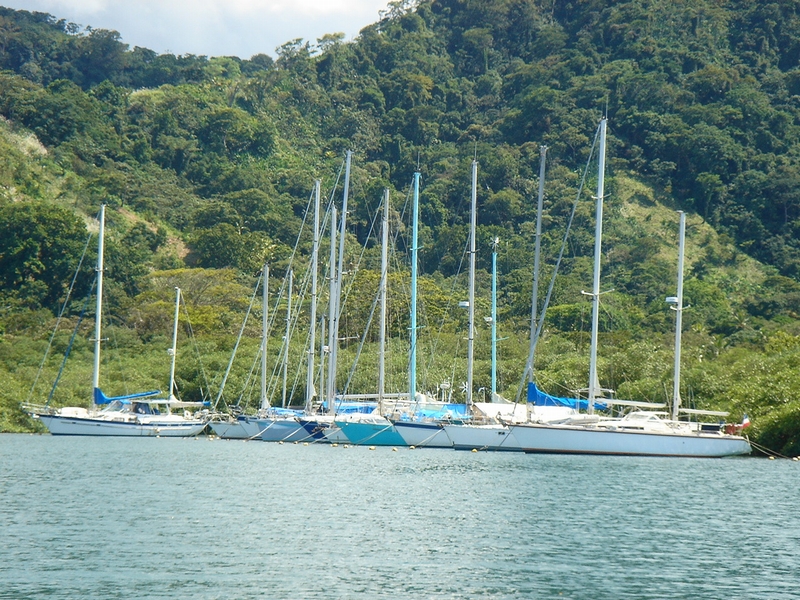 The boat storage at Panamarina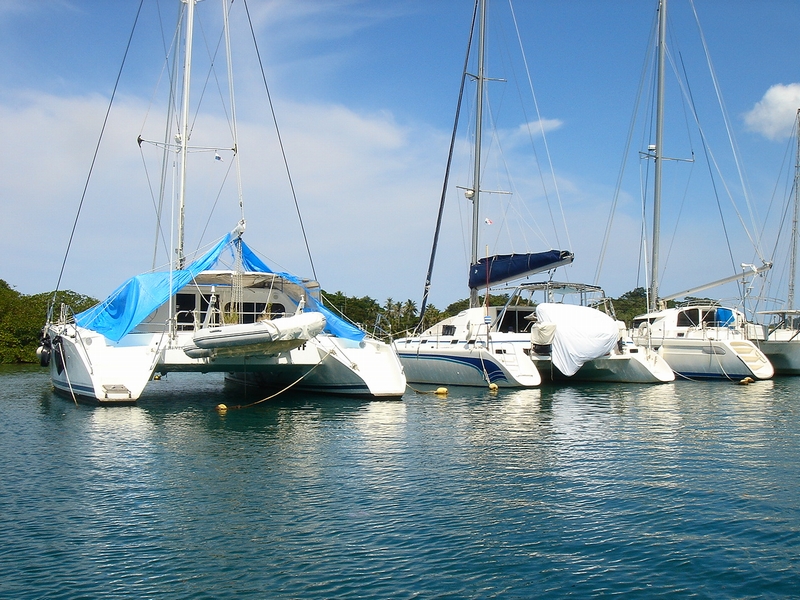 Lots of catamarans, it was definitely long term boat storage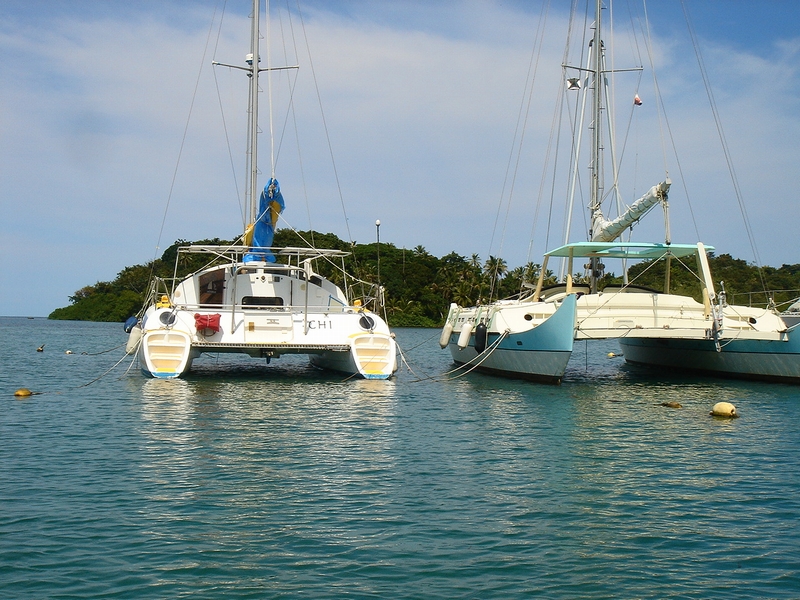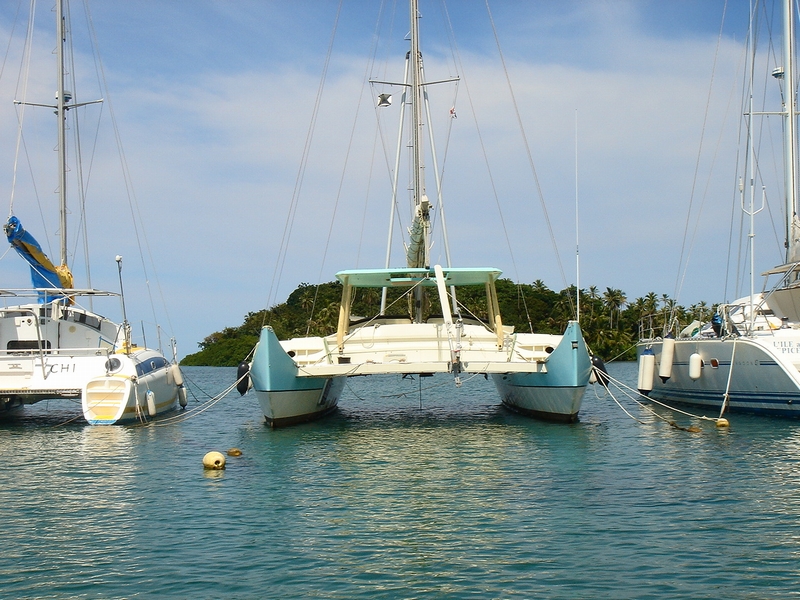 Wharram fiberglass design catamaran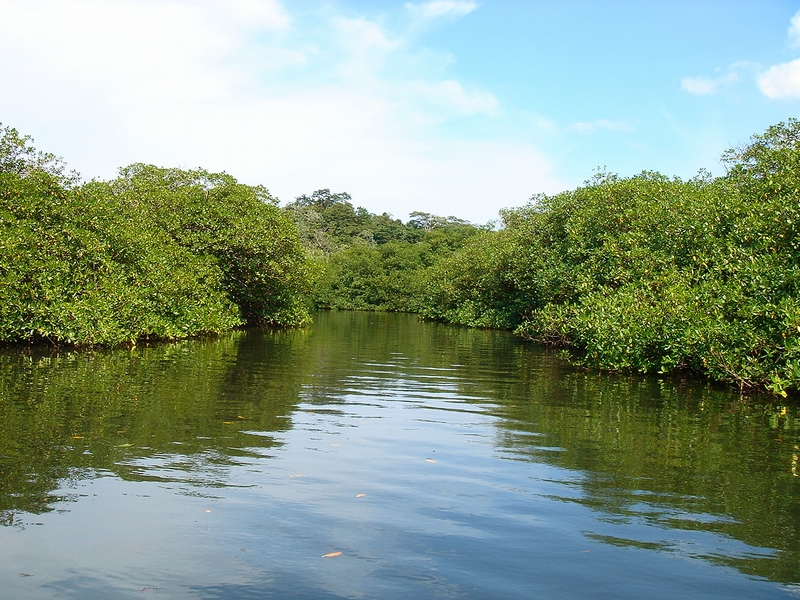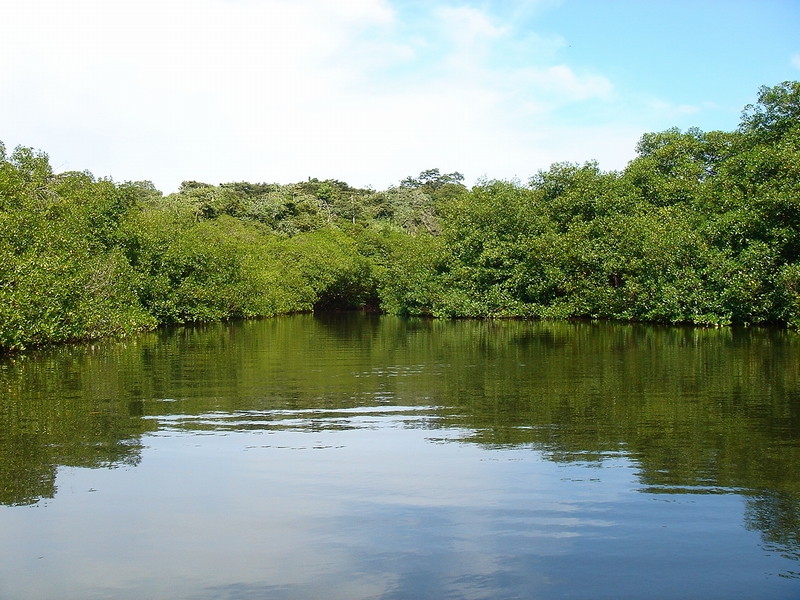 The entrance to the "Tunnel of Love"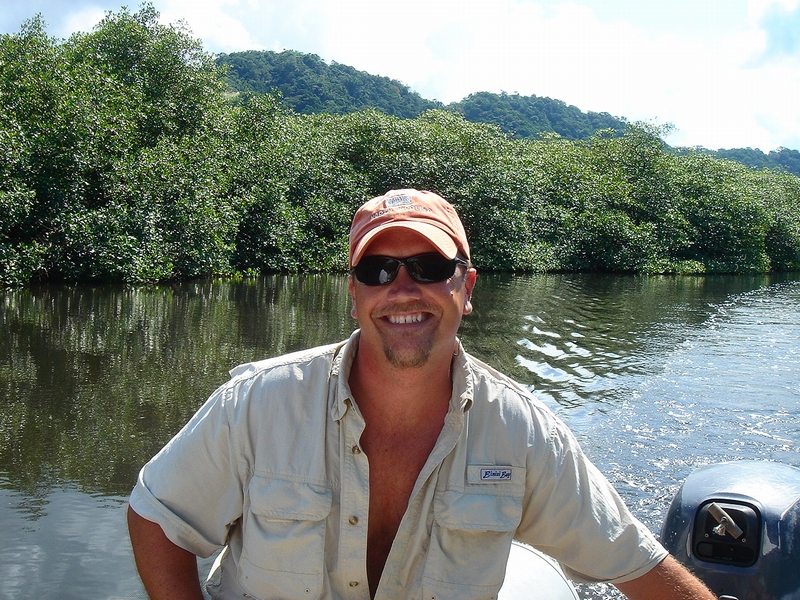 I love "Tunnel of Love's"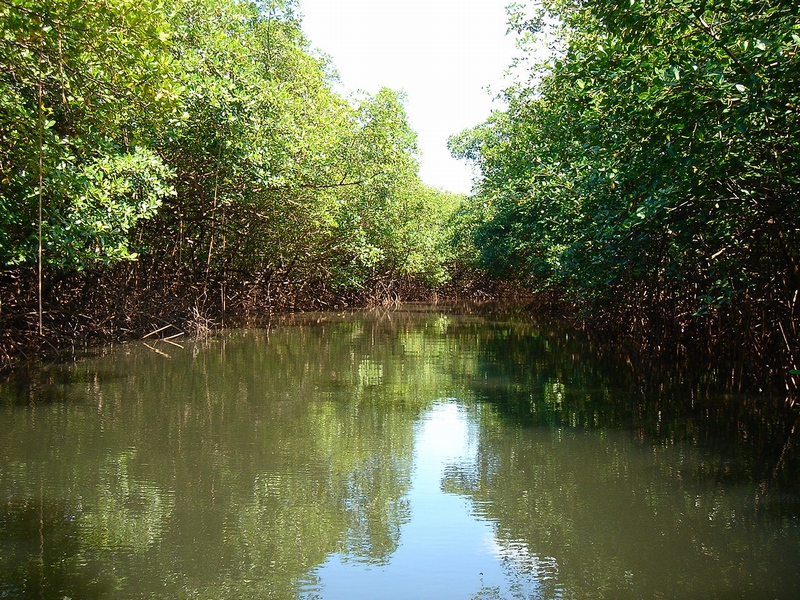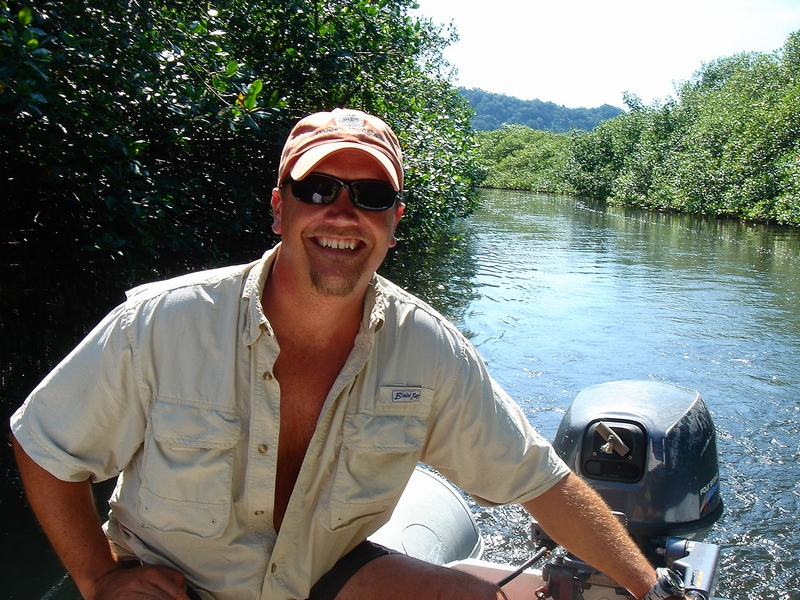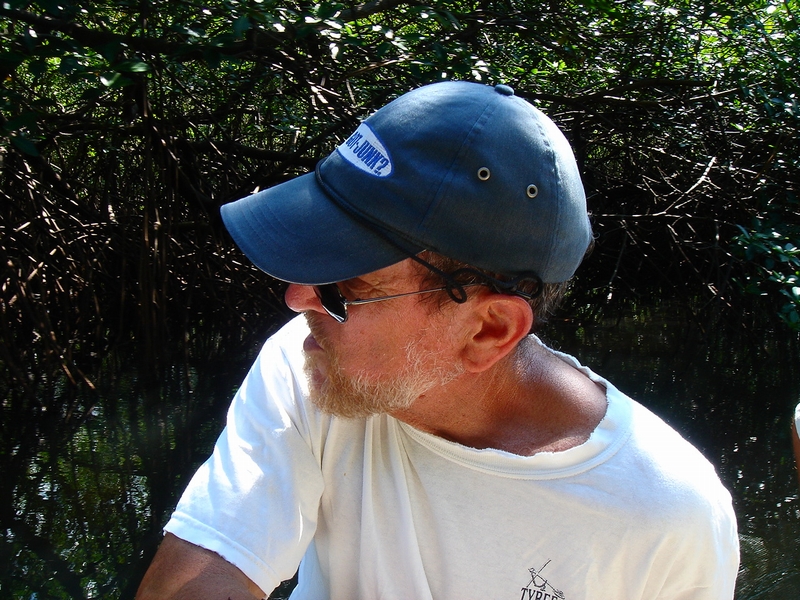 Stuart was saying "watch out for snakes in the trees"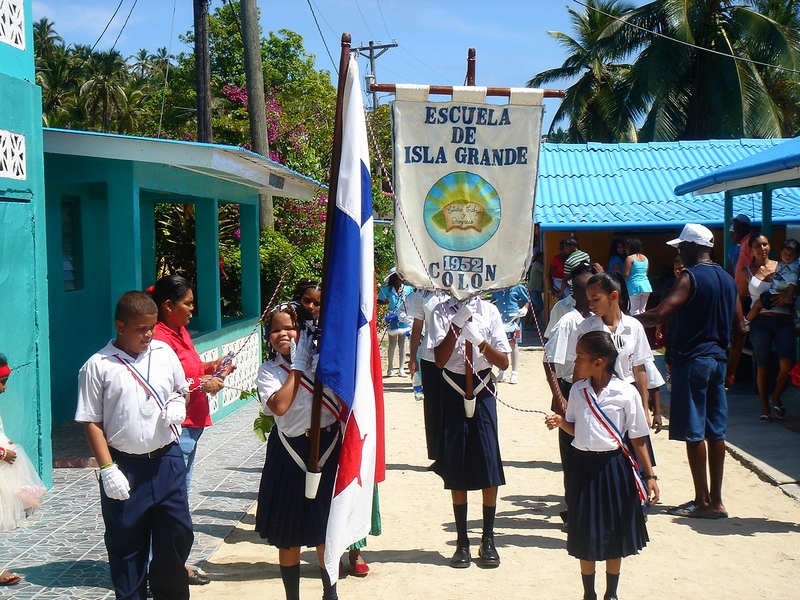 The celebration was taking place for Panama's Independence from Colombia - Celebrated on November 3rd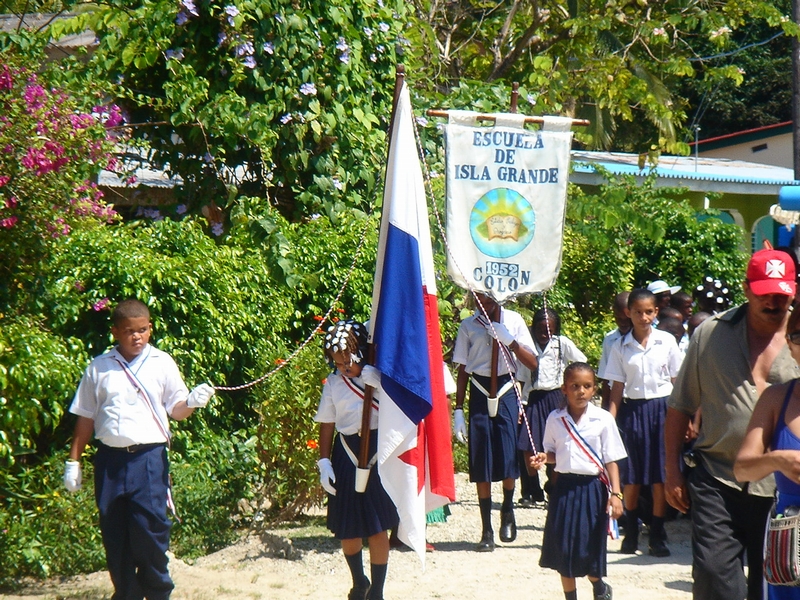 The parade on Isla Grande was made up of school children from the local "escuela"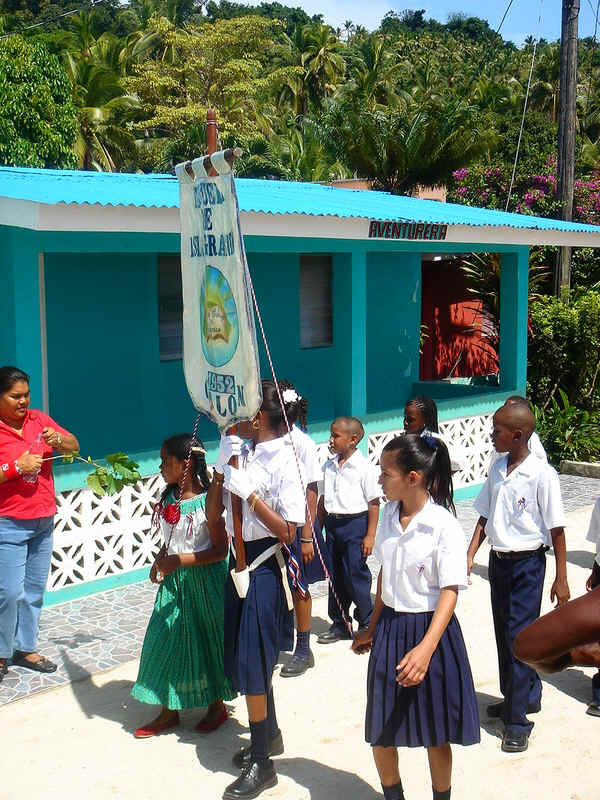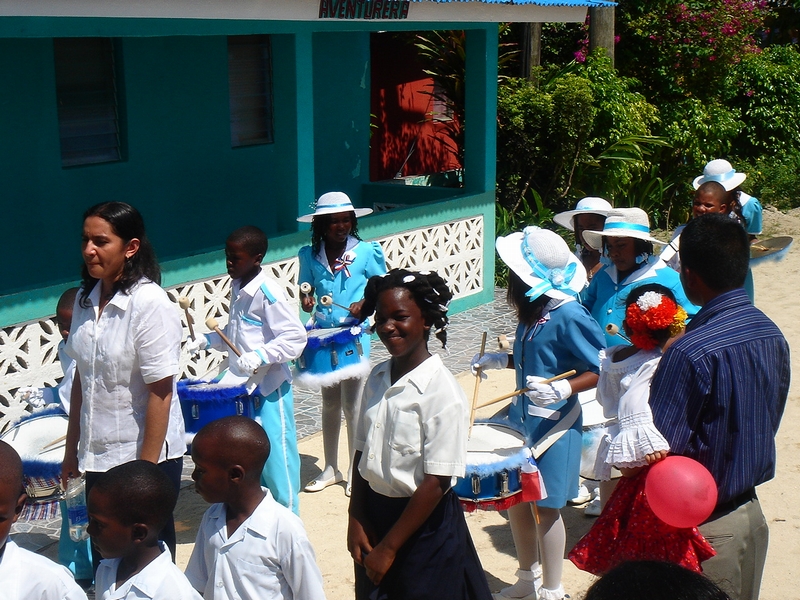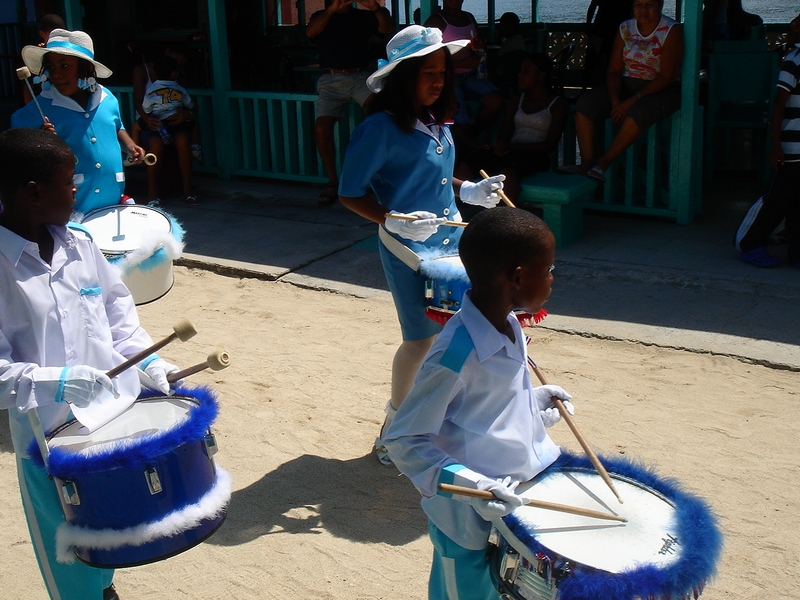 They were dressed to the nines and proud of their part in the band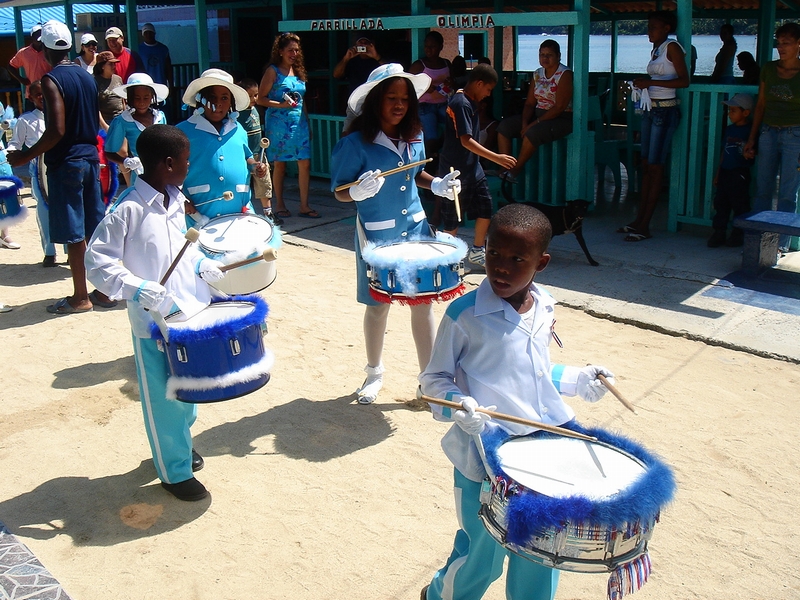 Young drummers in training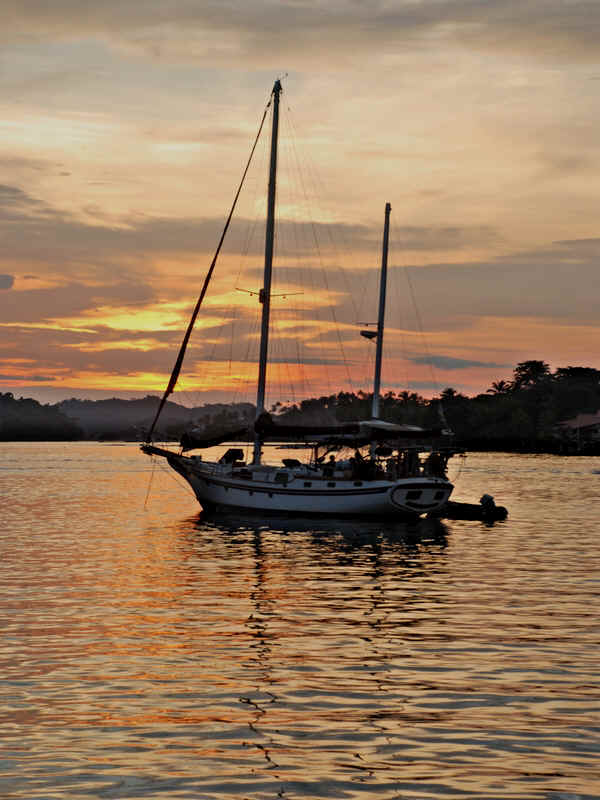 Chama at sunset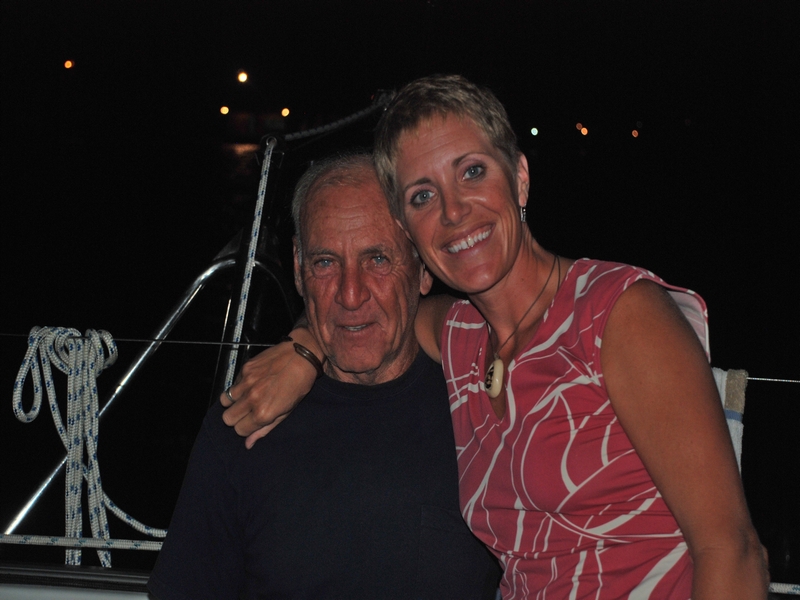 Capt. Mark and Kate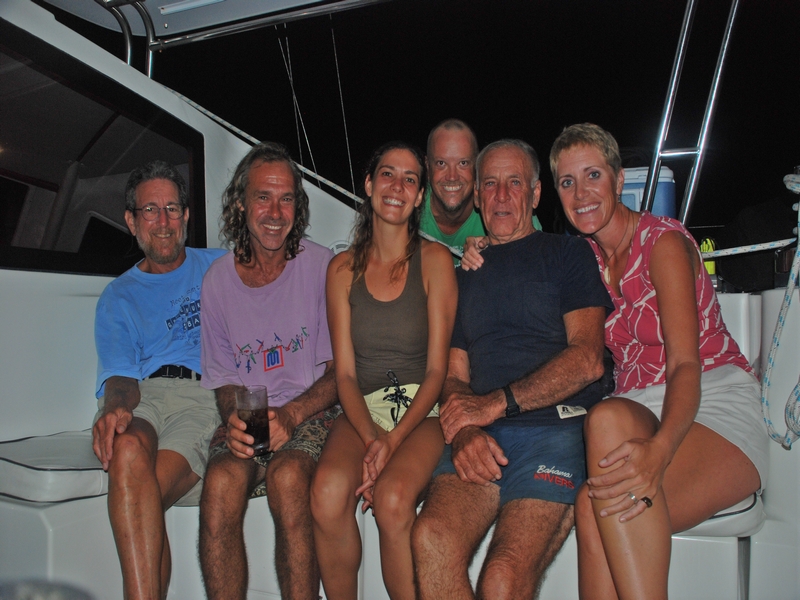 Self Timer Photo "The Crew"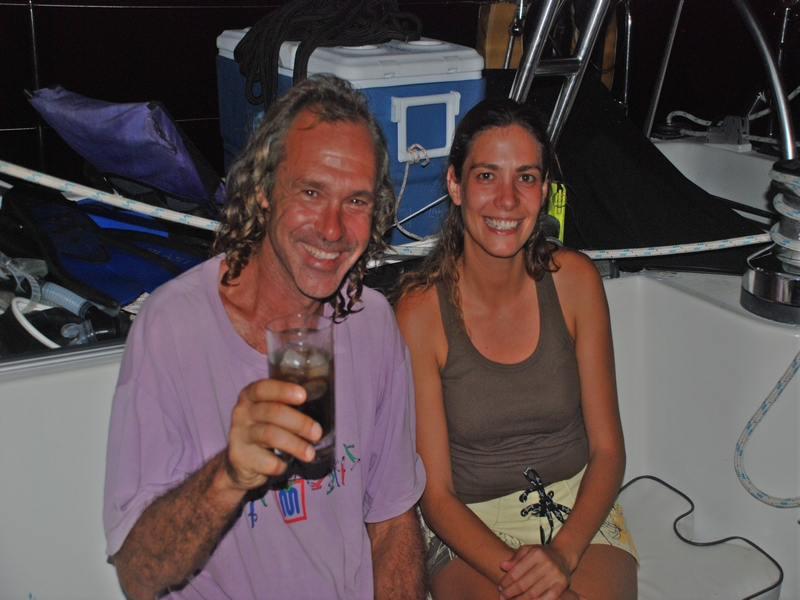 Antonio and Isabelle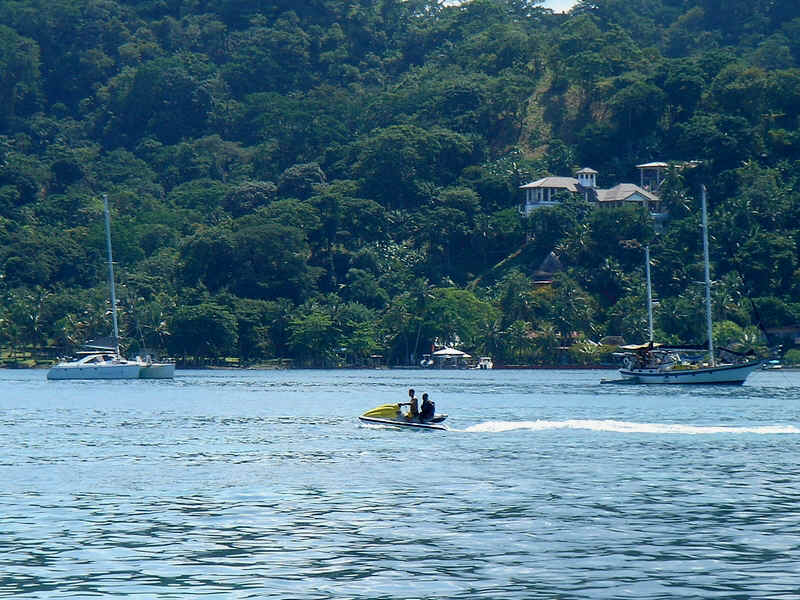 Isla Grande - Stray Cat at anchor