Passage from Jamaica to Panama - 597 miles

October 9, 2007 - October 15, 2007
The passage from Jamaica to Panama was supposed to be a beam reach through the trade wind belt. Pilot Charts are reference books that show what the recorded wind and wave information are for the last 100 years in most oceans and bodies of water. The Pilot Charts indicate that during the month of October on the passage from Jamaica to Panama that the wind blows out of the east at 15-20 knots about 90 percent of the time. Well, we seemed to find 100% of the 10% of the time that the wind did not blow. We were able to sail for several hours here and there, using squalls and localized micro-fronts to slingshot us 10 or 15 miles, but on the whole the trades never filled in.
On the second and third day, we did pick up some wind, but it was straight out of the south and right on the nose. We spent the better part of 24 hours tacking – first southeast and then southwest, but we found this to be futile as a substantial current was against us on the southeast tack. During those 24-30 hours we made only 15-20 miles of southing, and eventually realized that this tactic was not going to be successful.
At this point, we were forced to make plans based on the fact that if the wind never did cooperate, we were facing a serious issue, as we most likely didn't have enough fuel to motor the entire distance. As a result, we began using only one engine at a time, always keeping the RPMs in the 1500-2000 range in order to conserve fuel. At low RPMs, the engines become very fuel efficient, and even though we rarely moved at over 4 knots, we surmised that this was our best bet at making landfall any time soon.
And so it went for close to 300 miles. Sunrise became morning – morning became afternoon – afternoon became dinner – dinner became sundowners – sundowners became talking about the night watch schedule – a little sleep – a few hours on watch – a little more sleep – and sunrise came to start it all over again. All the while, we prognosticated, forecasted, made assumptions, made predictions, read weather books, studied the clouds, and even said a few prayers – all focused on the big question – "Where are the trades?"
With 120 miles to go, we realized that we could no longer make any plans that included hoping for the wind – there was none. We knew that we were low on fuel so we started doing some calculations to see just what our situations was, and the result was that making landfall on the diesel that we had was questionable at best.
So, the last resort option came out and after a few hours of discussion, we decided to pull the trigger. We stopped the boat, lowered the dinghy and moved it around to the starboard side of the boat and rigged a spring line from Stray Cat's aft cleat to a pad eye on the front of the dinghy. We then rigged the dink's bowline to Stray Cat's bow cleat. When all was tight and looked right, we revved up the Yamaha 15hp, and off we went – at a blistering 2.5 knots. The dink was doing an admirable job pushing us along, and for as long as we could keep that Yamaha running, we could move along at 2 to 3 knots without running the diesels, thereby conserving fuel that we would need to make landfall and enter the harbor. We also had a nice current of 1 knot and managed to stay between 3 & 4 knots most of the time. We were carrying approximately 14 gallons of gasoline on board, but none of us were sure of how long that amount would last because none of us had much experience pushing a 22,000 pound boat with a 15 hp outboard motor.
We started with the "Dinghy Push Project" at about 9am on Sunday morning.

At about 11am, a squall came up and we were able to get the genny out and pulling for about 2 hours, which helped the dink get us up to 5 or 6 knots.

Finally, at around 5pm, the first 4 gallon fuel tank ran dry, and we switched to our second 4 gallon tank.

Then right before dark at about 7pm, we switched to the larger 6 gallon tank so that we would have the least possible chance of having to make any adjustments to the dinghy during the night, when it would be infinitely more dangerous.

We "motored" through the dark for hours, and then at 5am, on Capt. Mark's watch, the Yamaha finally sputtered and died.

Back to slow motoring on one diesel engine until sun-up, but by that time, we had come within 30 miles of Panama, and because of the heroic actions of our little 10 ft dinghy and 15hp Yamaha, we were now pretty confident that we had enough fuel to make landfall and get into port.

The dink had pushed us for almost 24 hours and helped us make almost 60 miles.

Not quite as good as having the trade winds on the beam, but it got the job done.

The next morning we tried to get the dinghy going again, but the motor wouldn't start – it seems that during the night, the strengthening waves had splashed into the dinghy and some water had entered the fuel tank.

Capt Mark proceeded to take apart the carburetor and clean it at least twice – all while underway, but alas, it didn't help as the gasoline was now contaminated.

Oh well, at least we made it to Panama.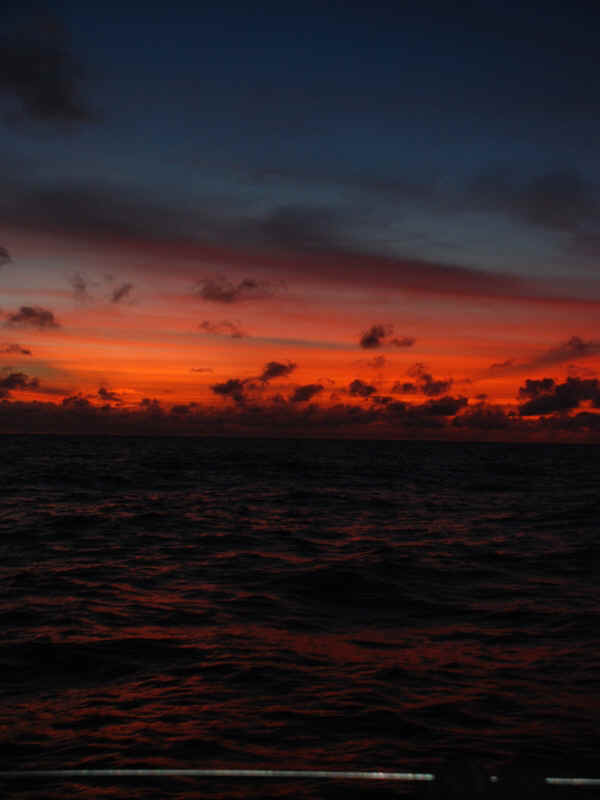 Sunrise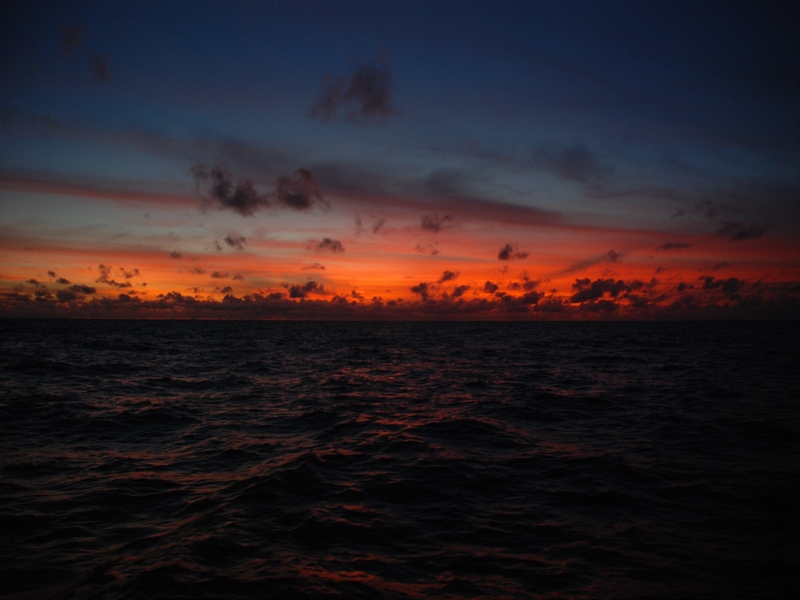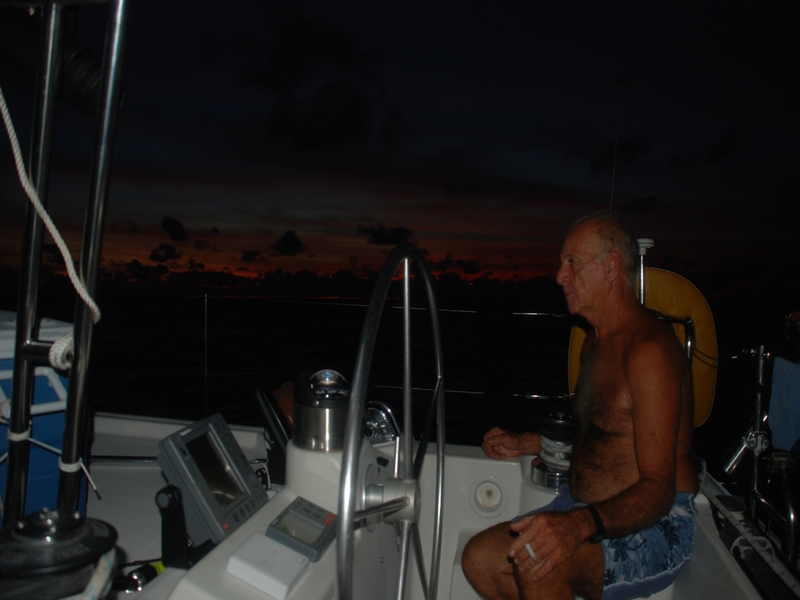 Capt Mark on sunrise watch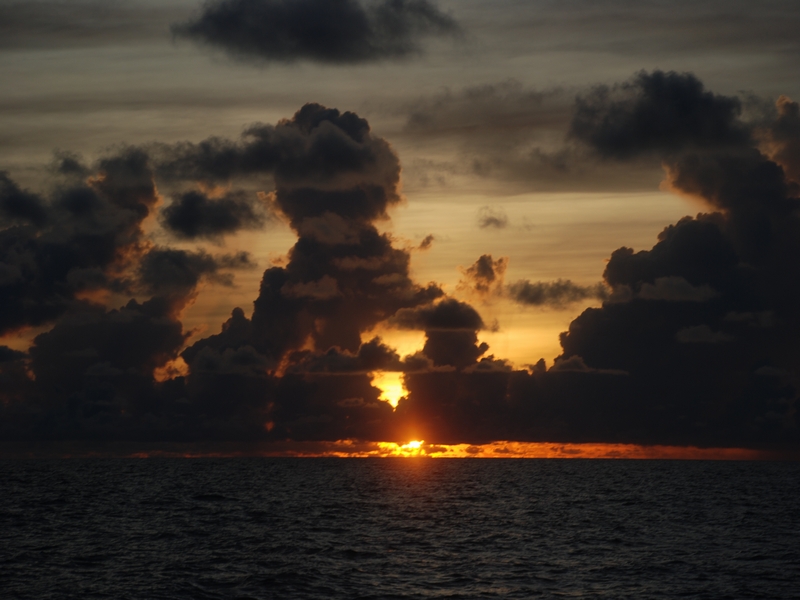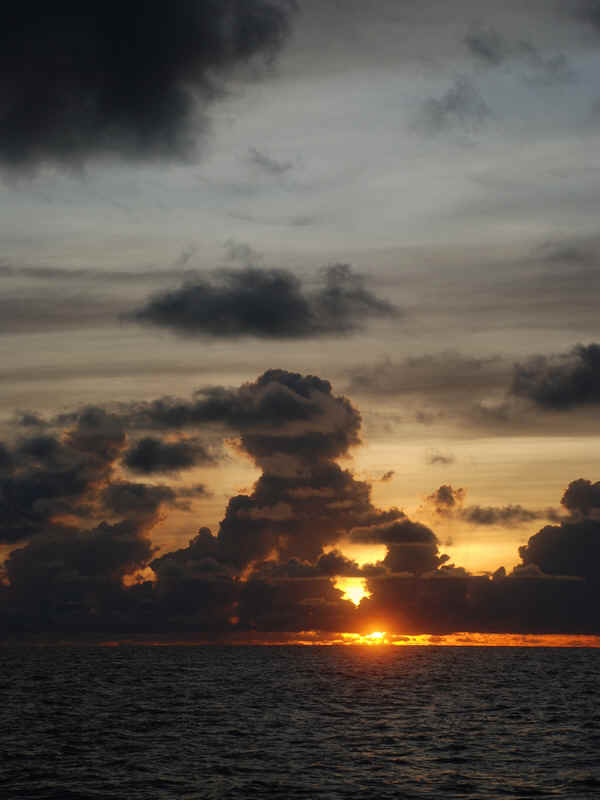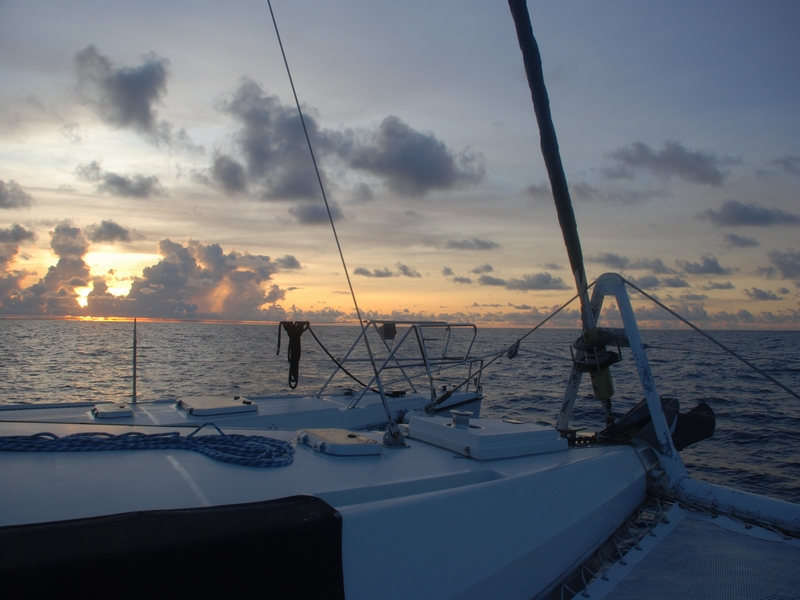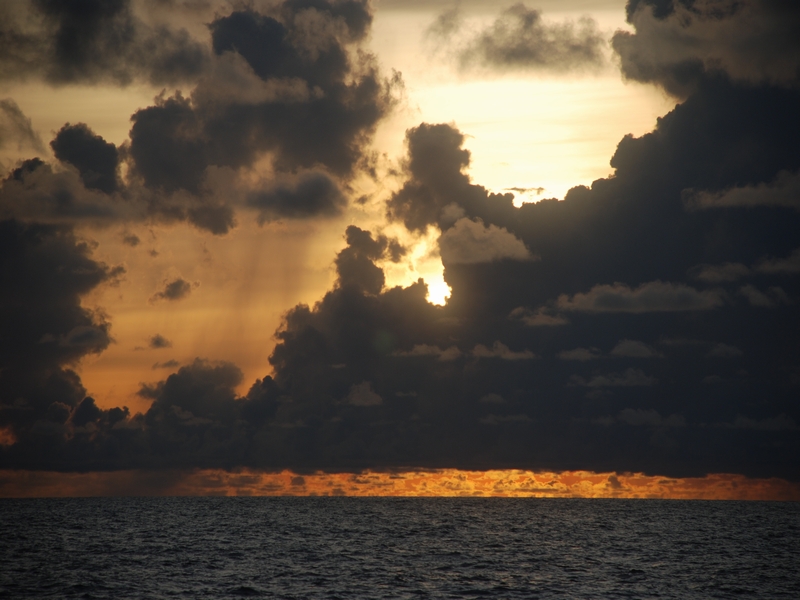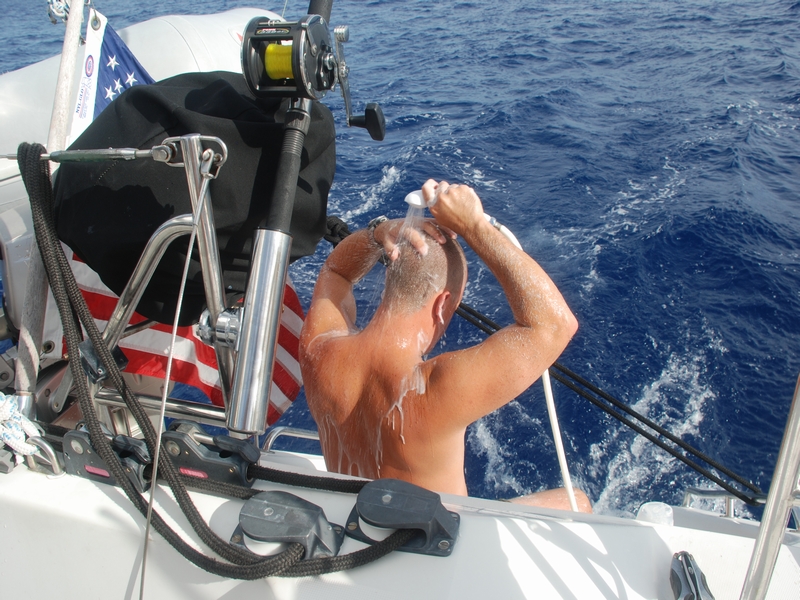 Mikey's transom shower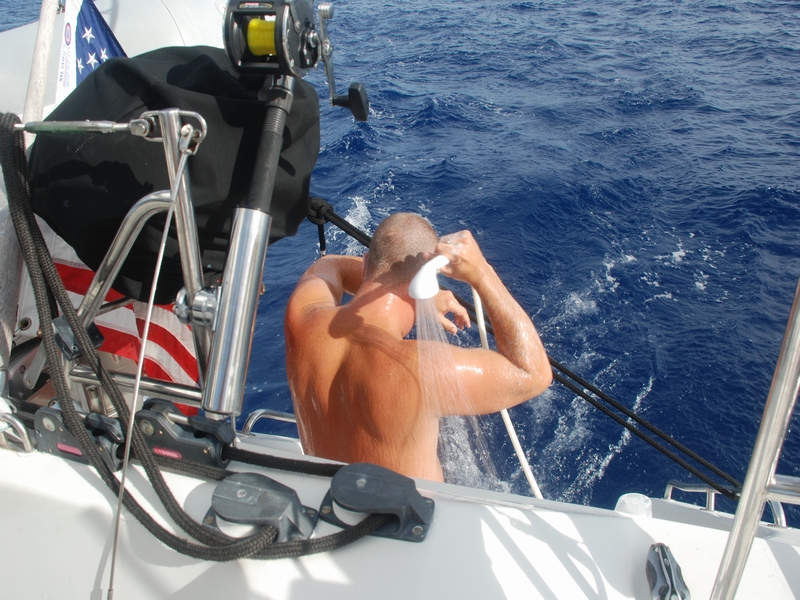 Look Ma I do Bathe!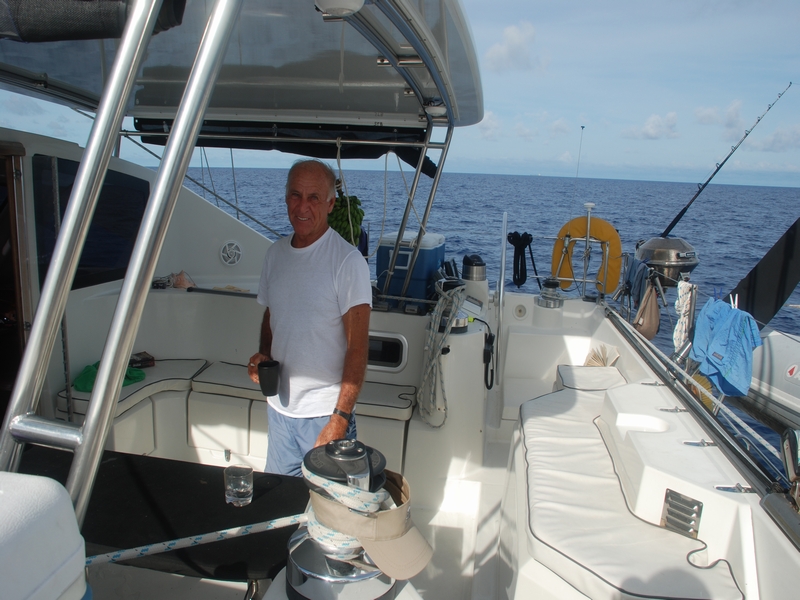 Are we there yet???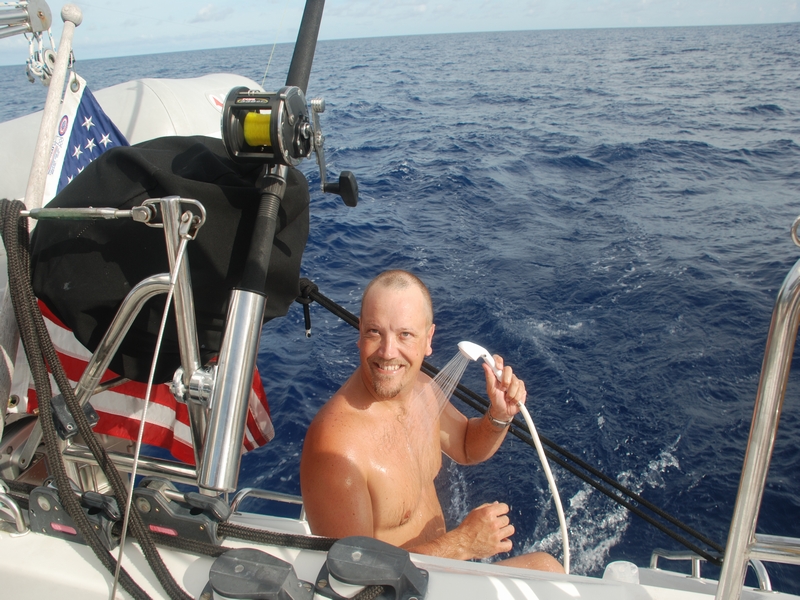 Fresh & Clean!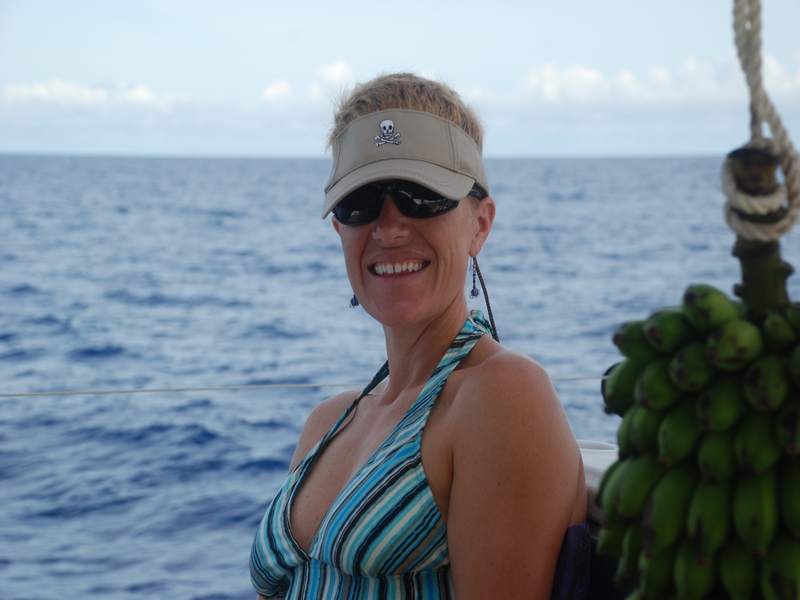 Still Going!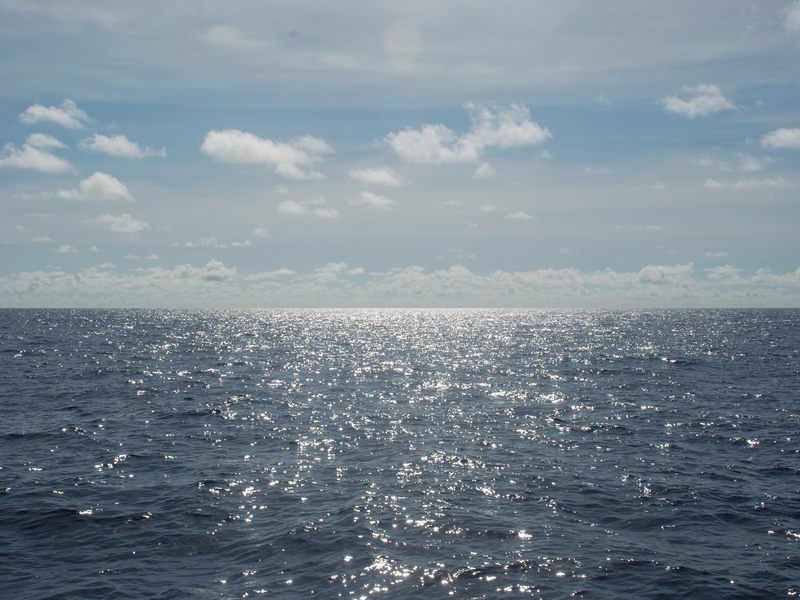 The diamonds on the water were sparkling!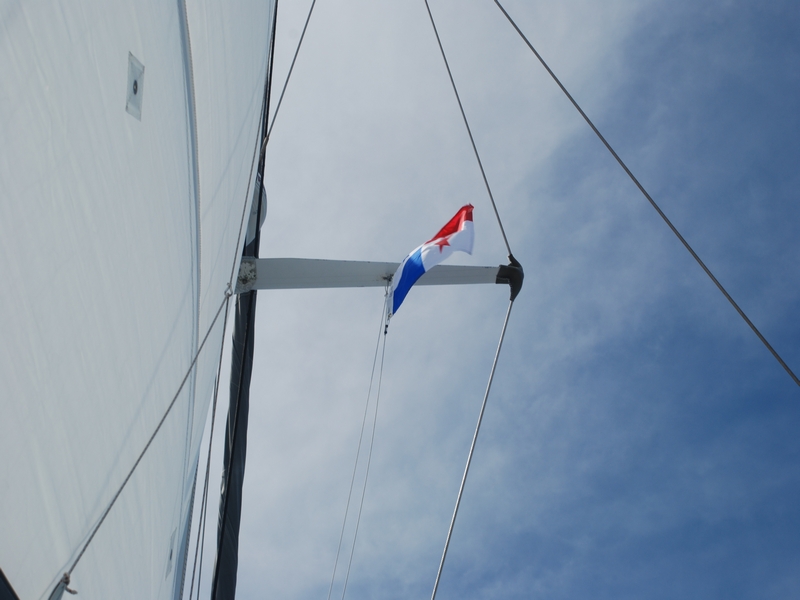 We changed flags to the Panamanian flag to try and change our luck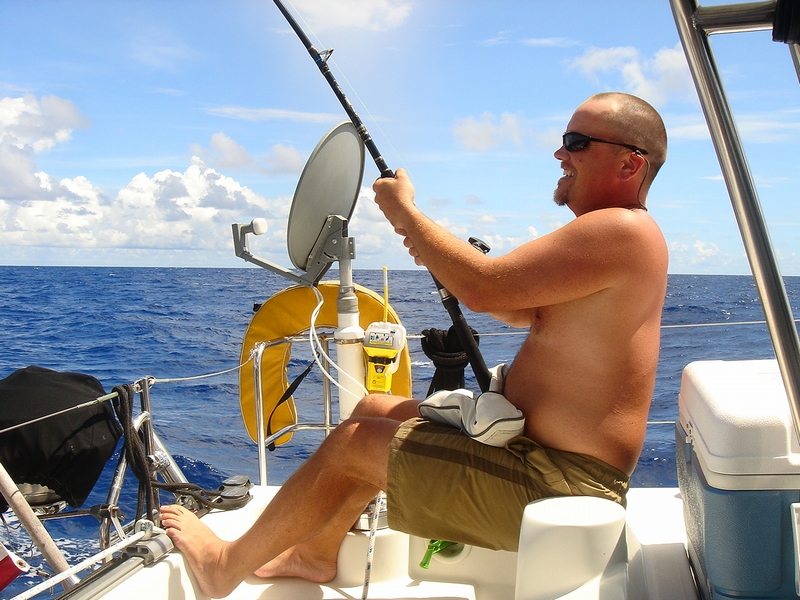 We had lots of fish on this day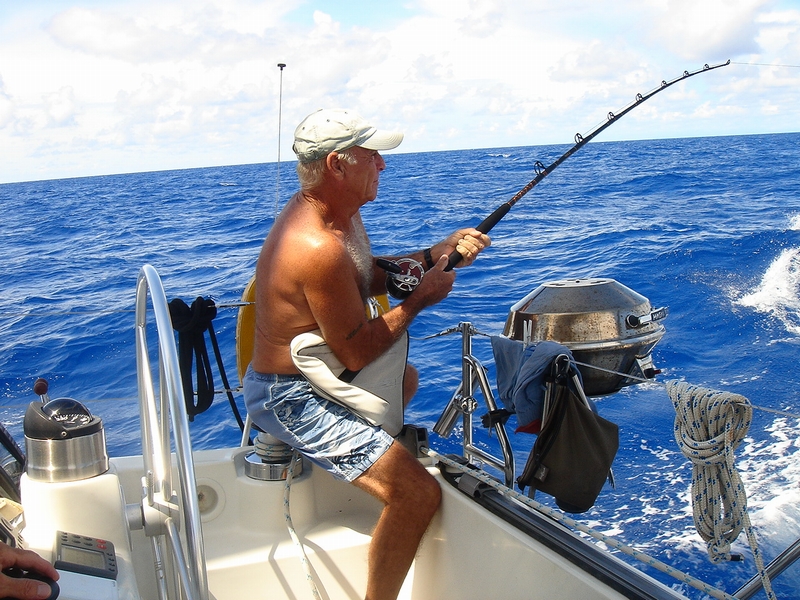 The Big ones all got away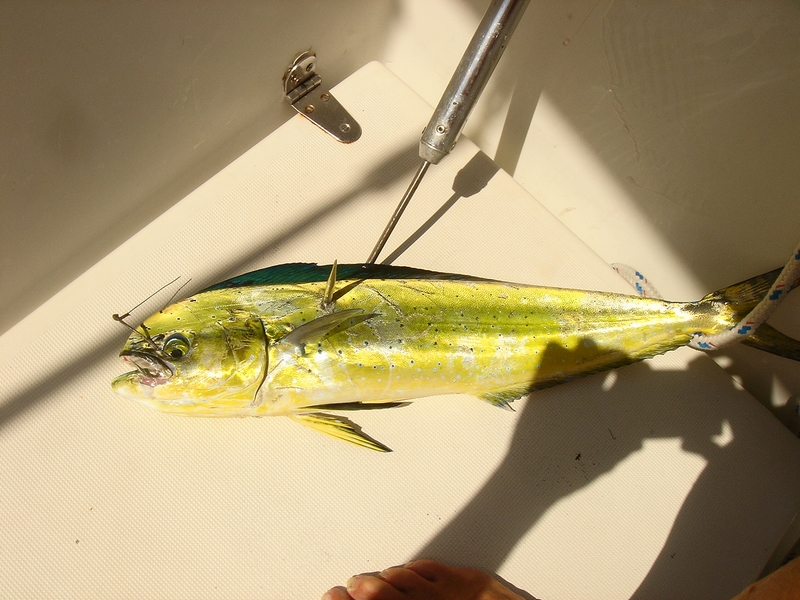 We did get a Mahi Mahi... Yummy!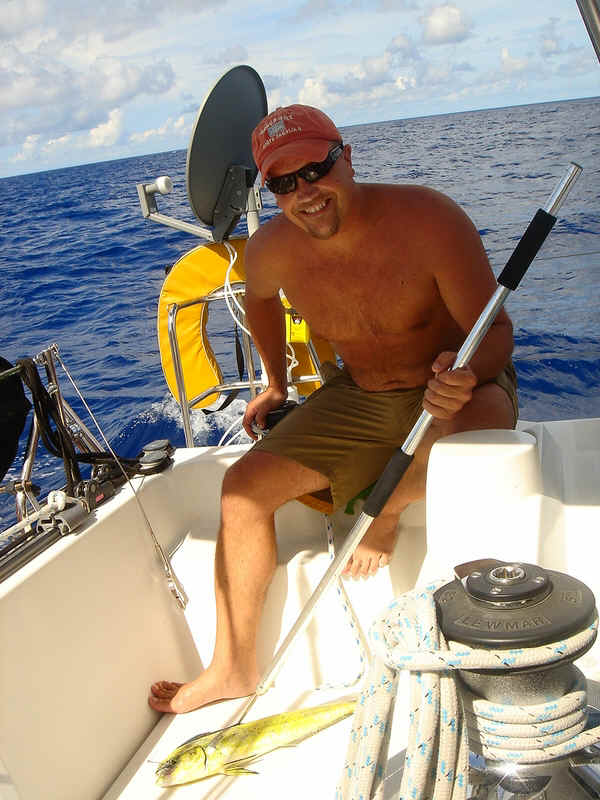 Thank God it did not get away!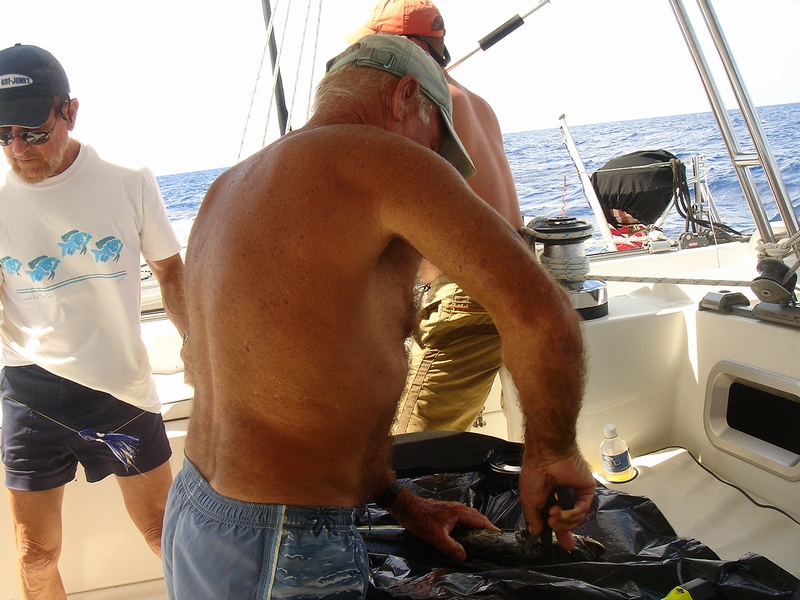 Capt Mark the Filet King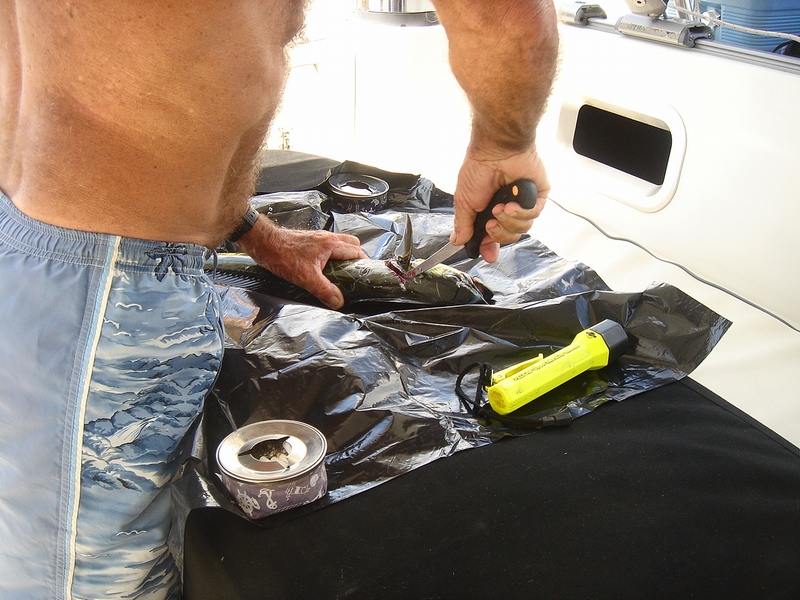 Does this hurt??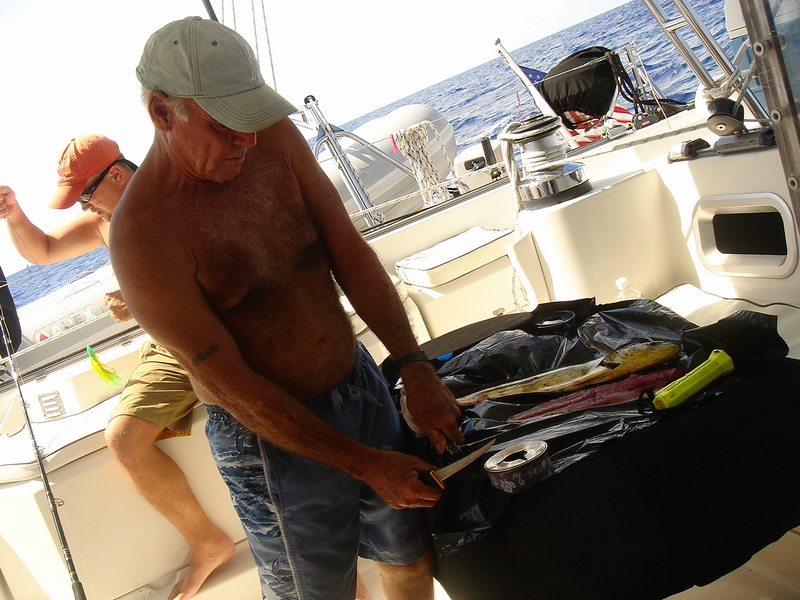 Side one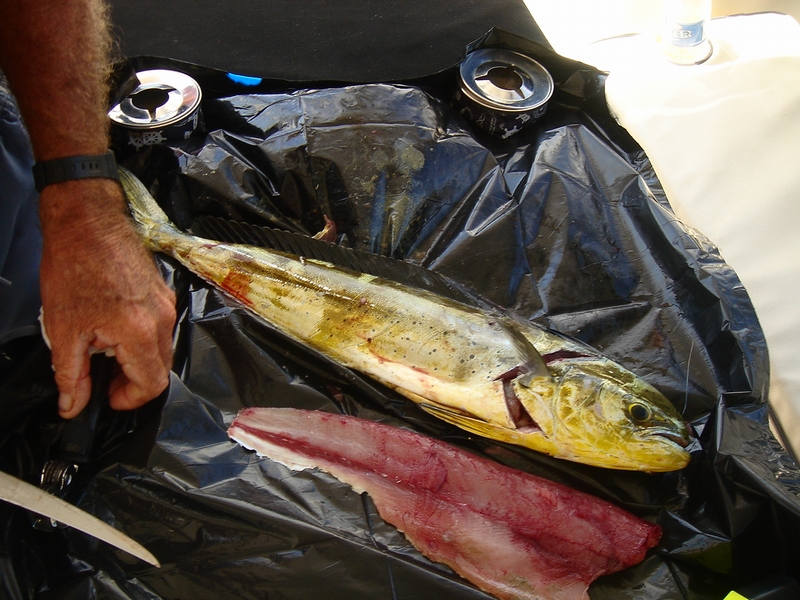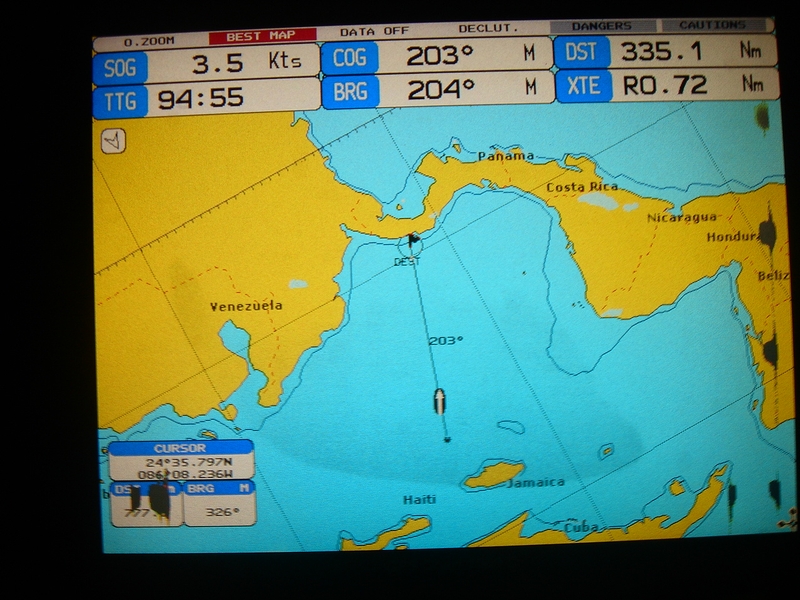 335 Miles to go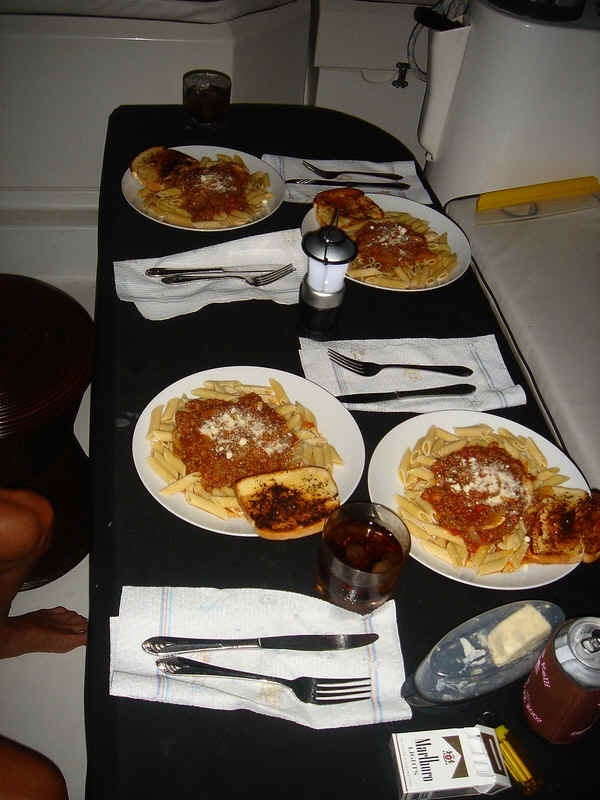 We starved most of the time and as you can see are wasting away to nothing... NOT!!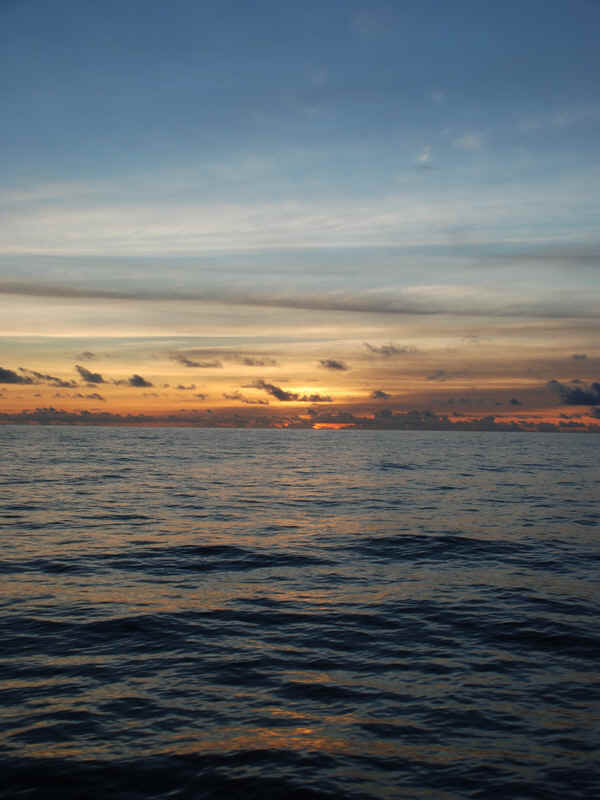 Another gorgeous sunset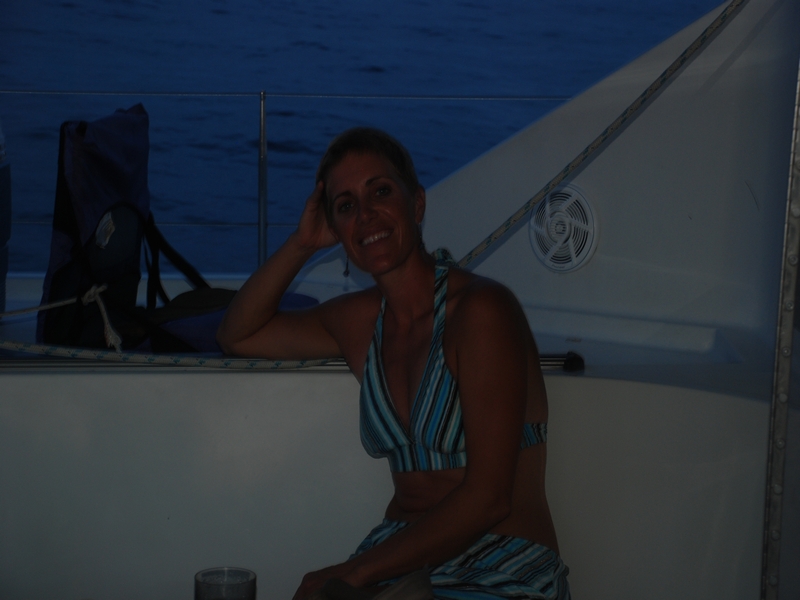 This does not suck!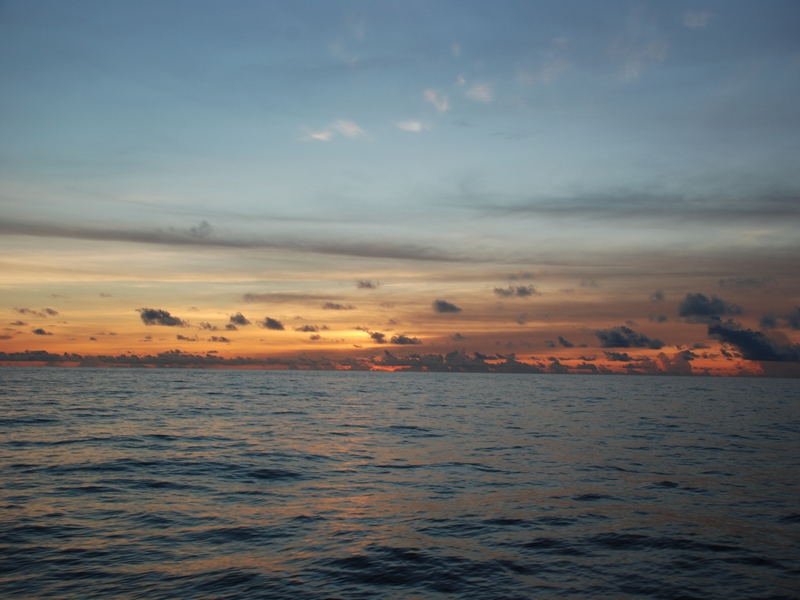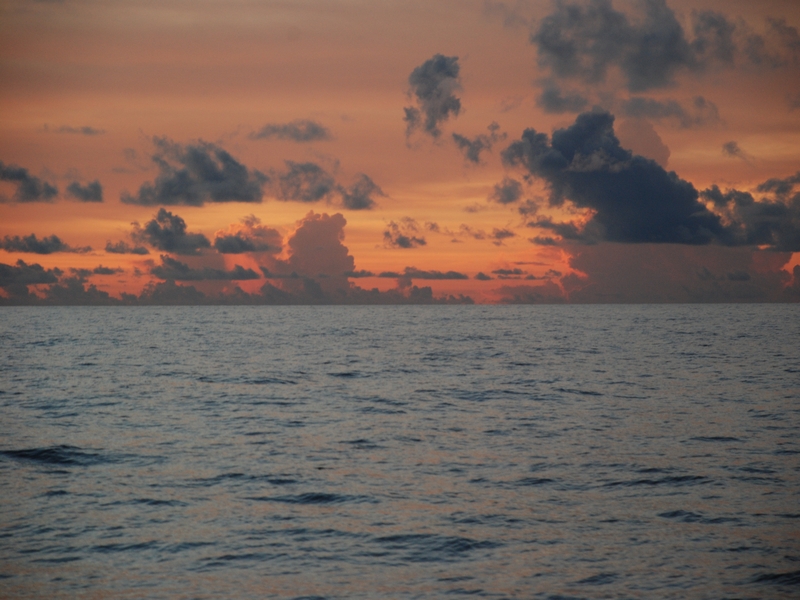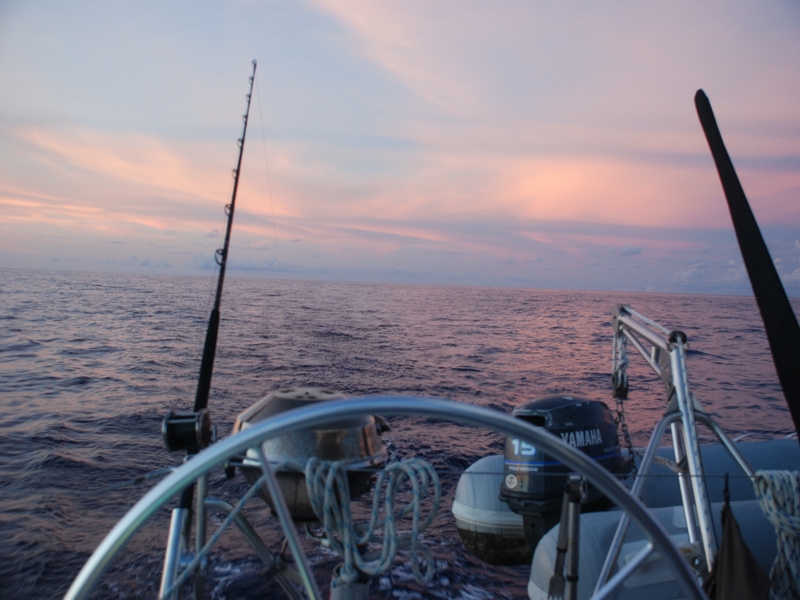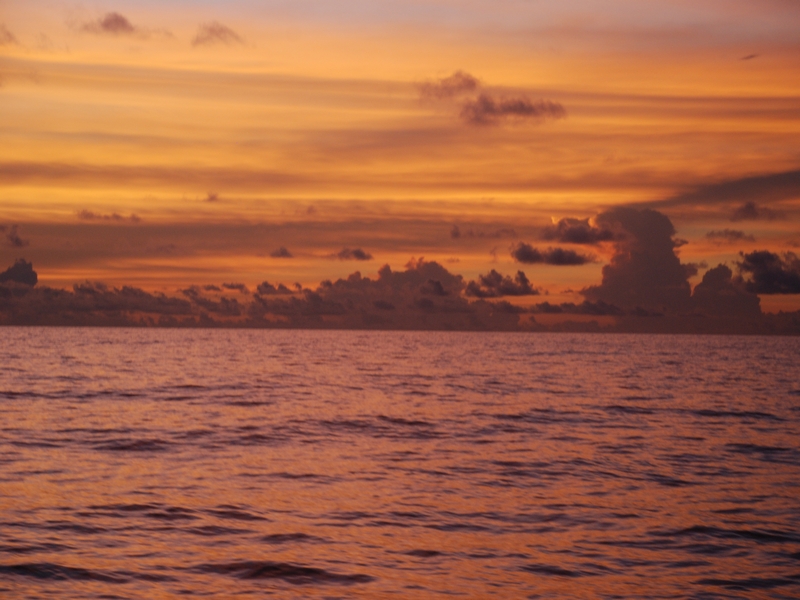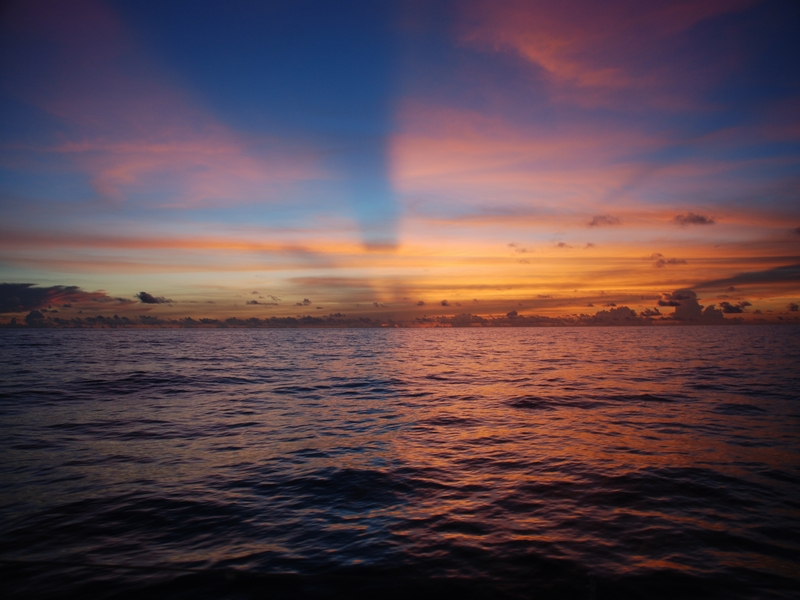 The sunset suddenly took on this odd half and half appearance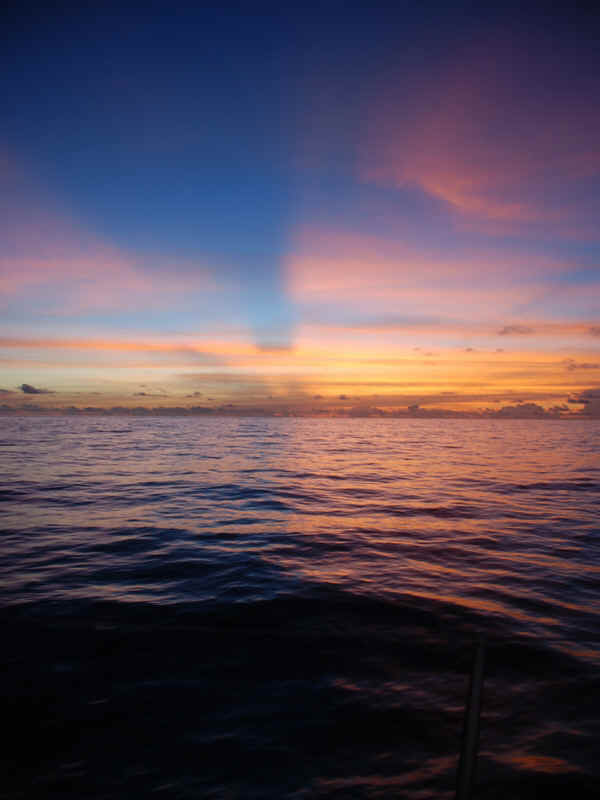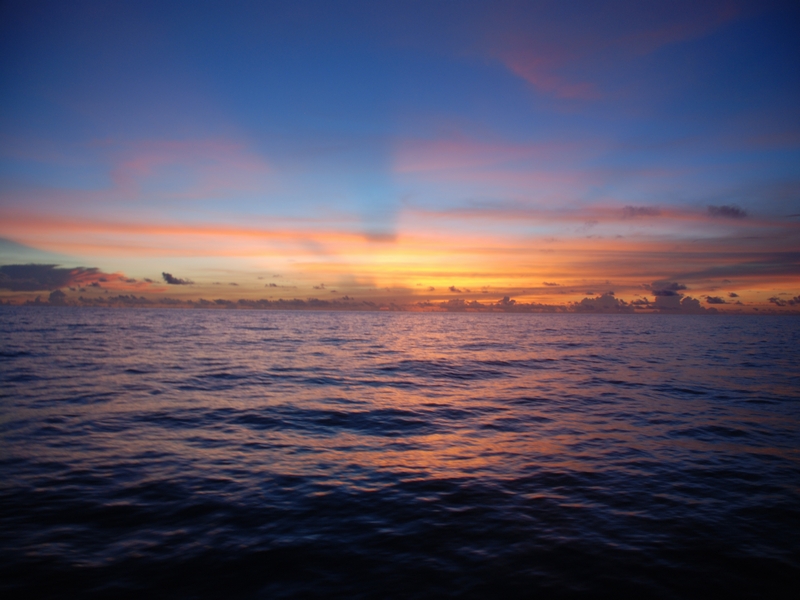 More night watches coming up...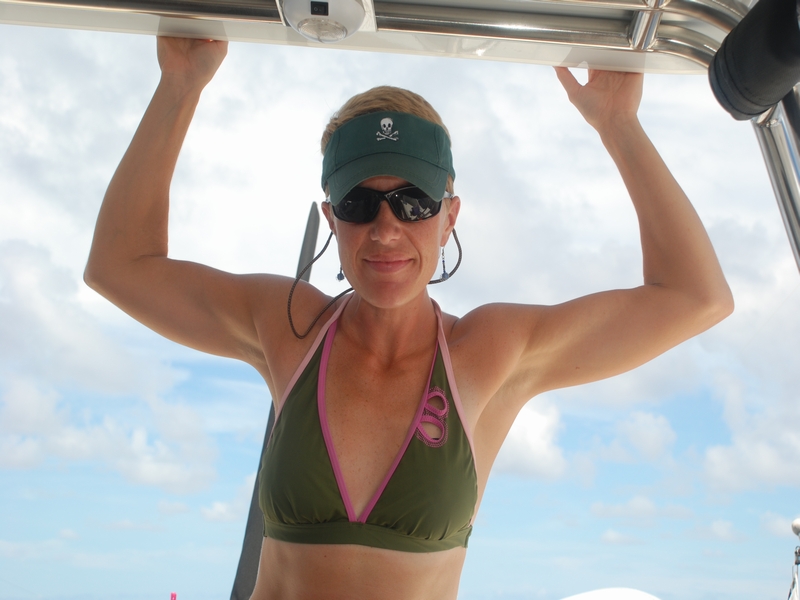 You catch 'em and clean 'em - I'll cook 'em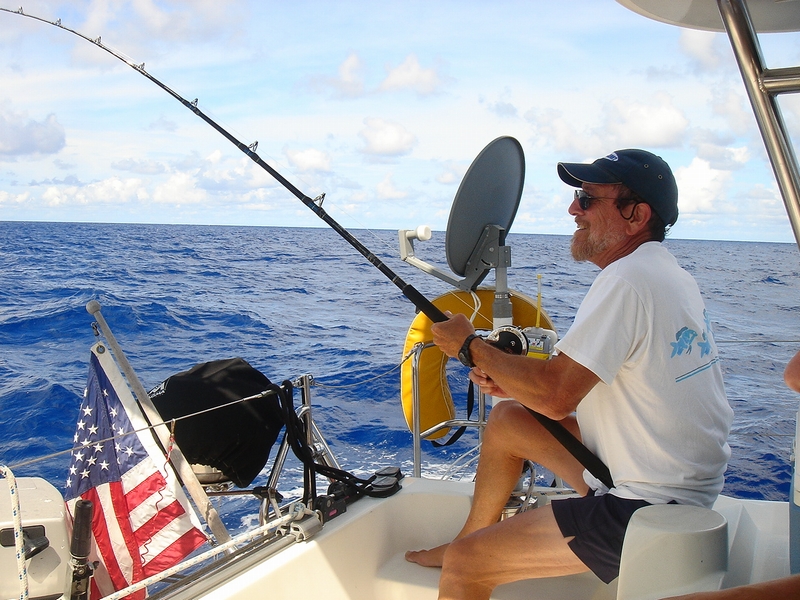 Capt Stu bringin 'em in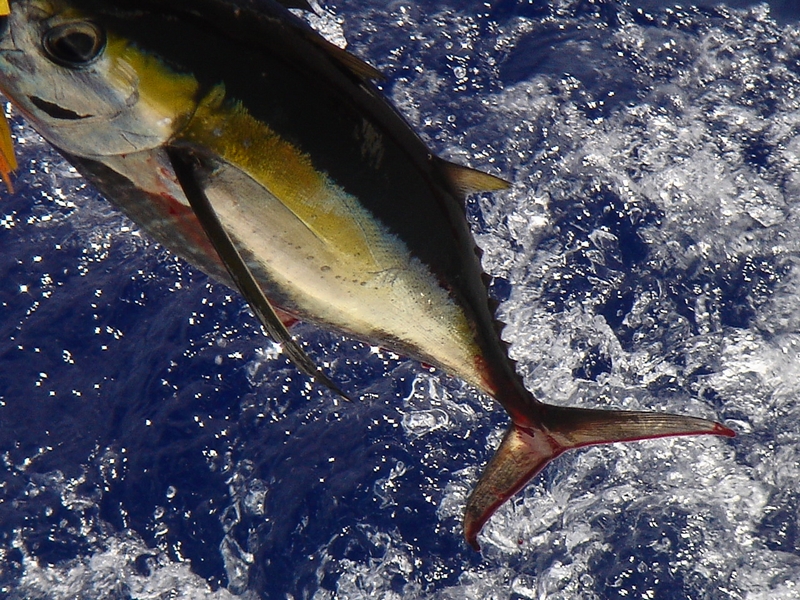 Yellow fin Tuner!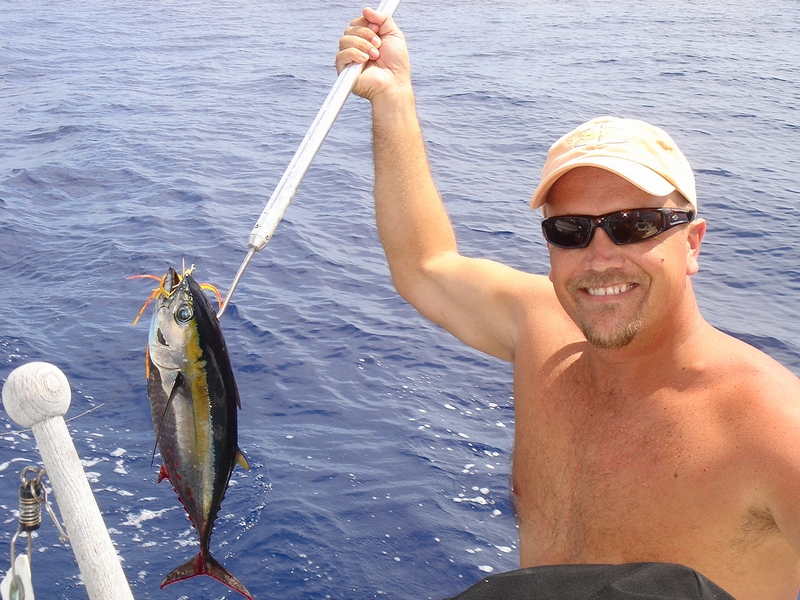 A little Tuna Torpedo!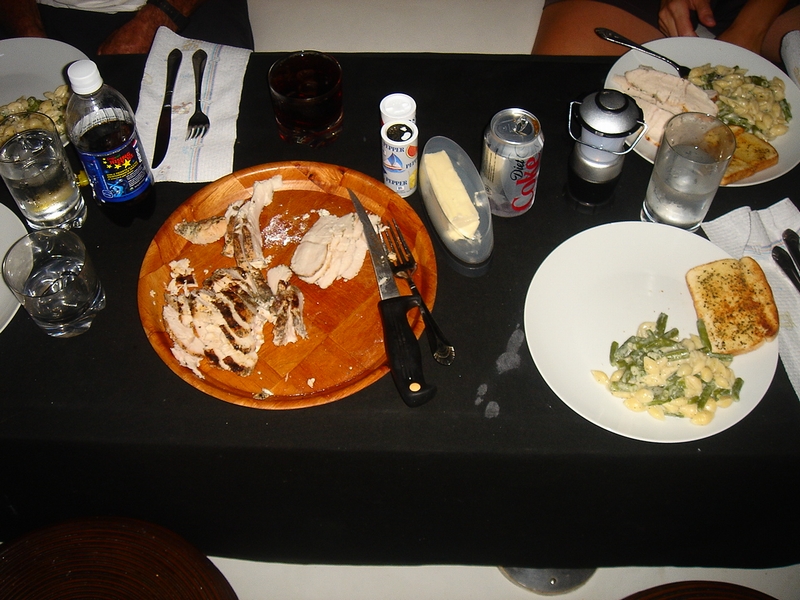 But he didn't make it to the dinner table that night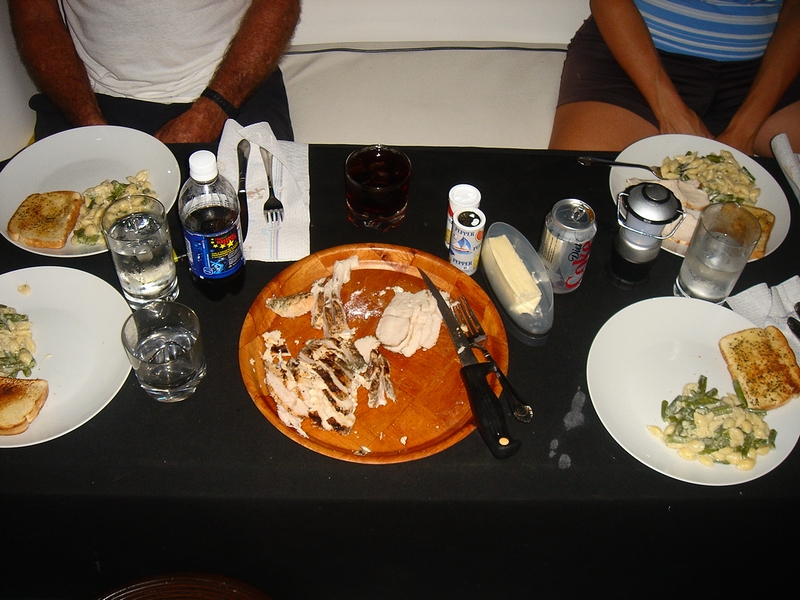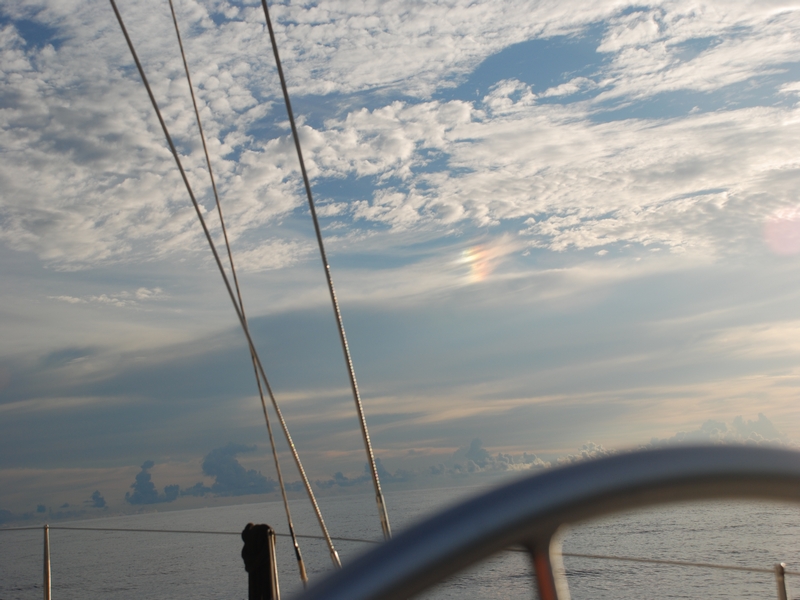 A rainbow in the clouds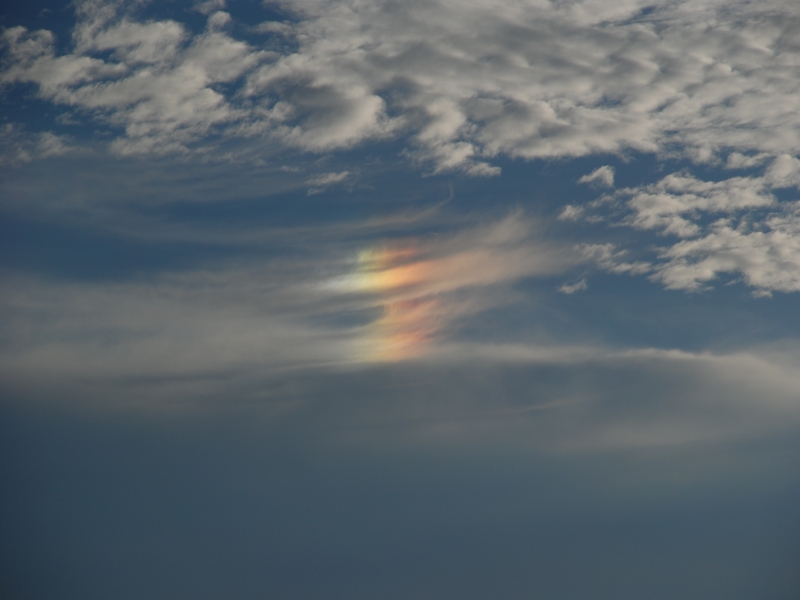 Rainbow...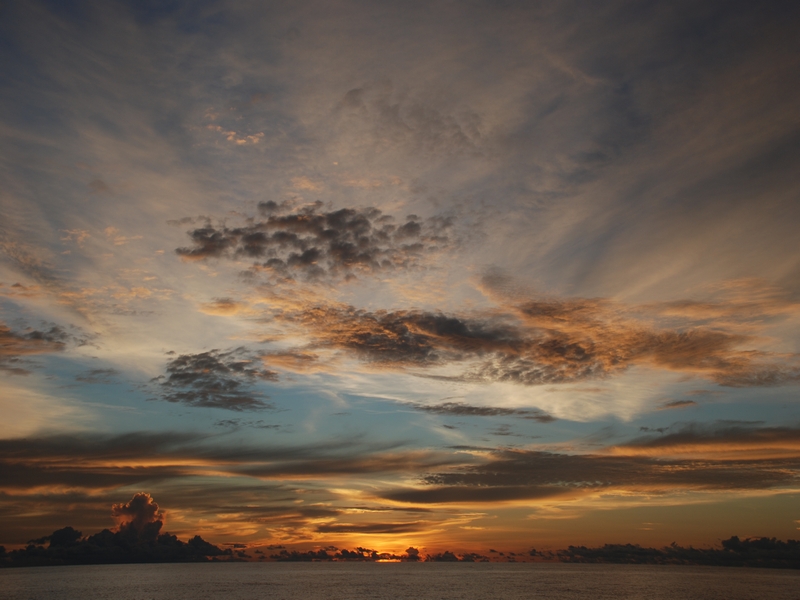 And another majestic sunrise... this one was probably the best, so far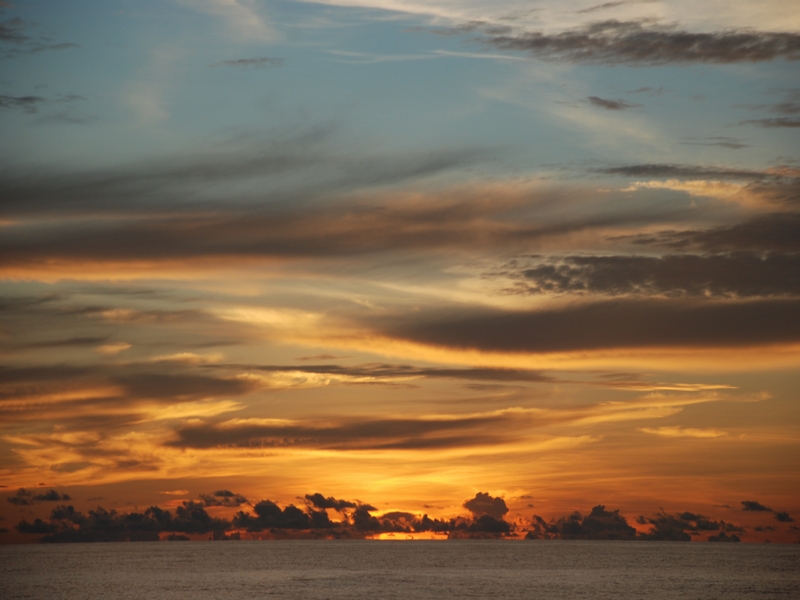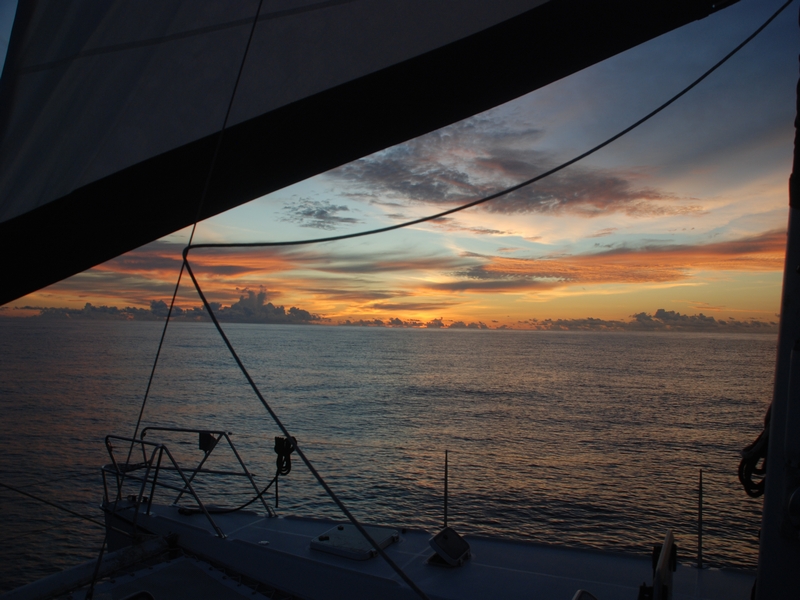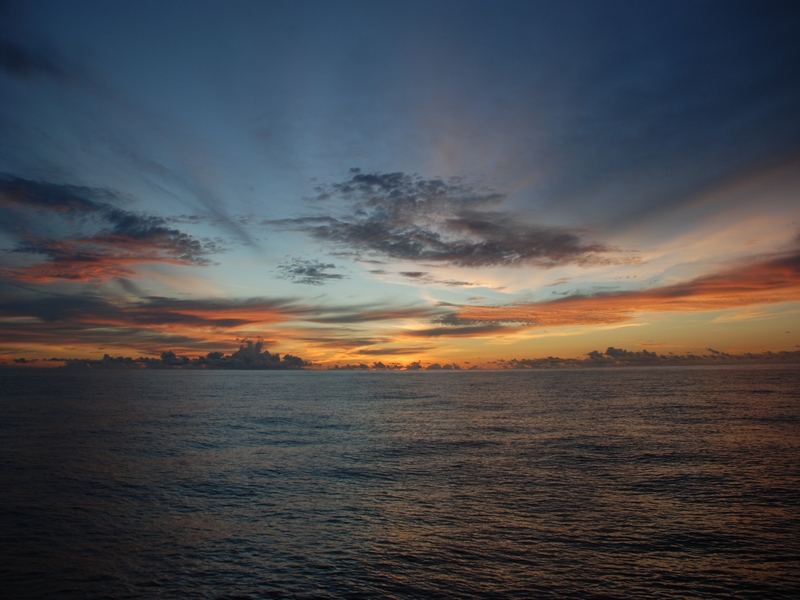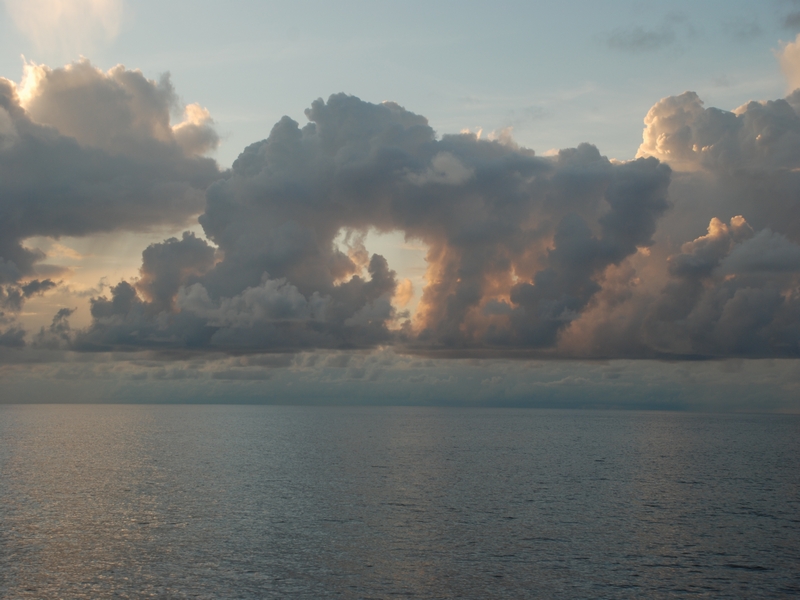 More clouds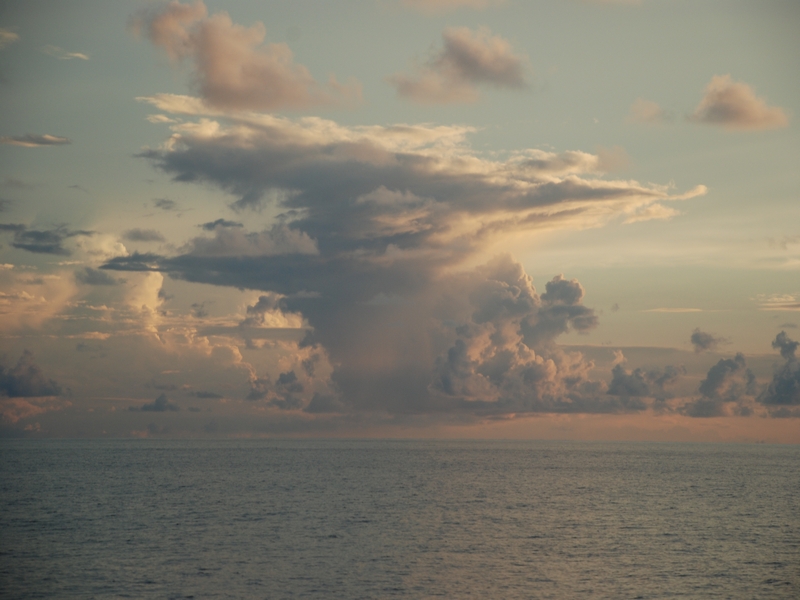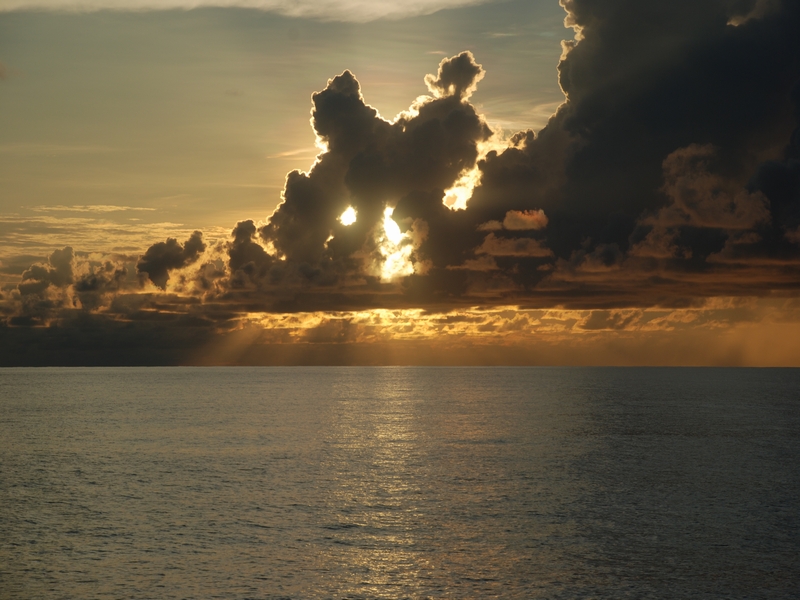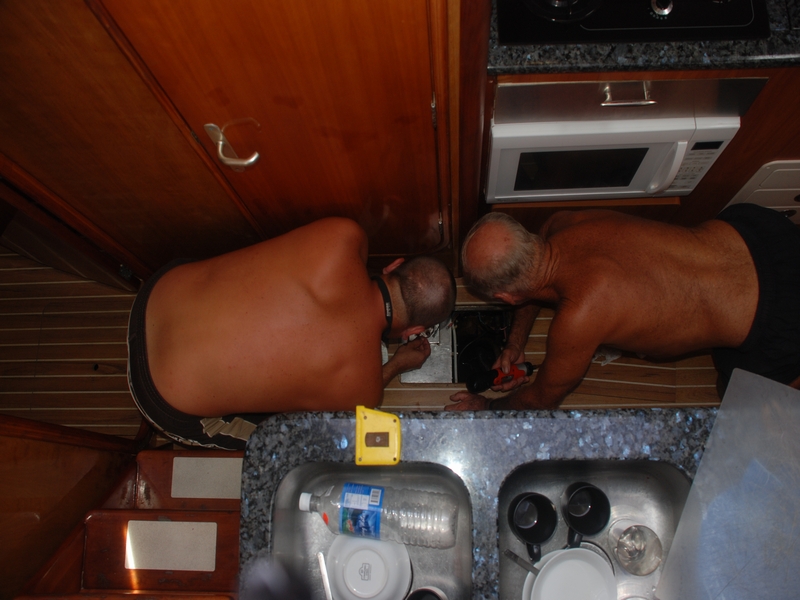 Checking the fuel tank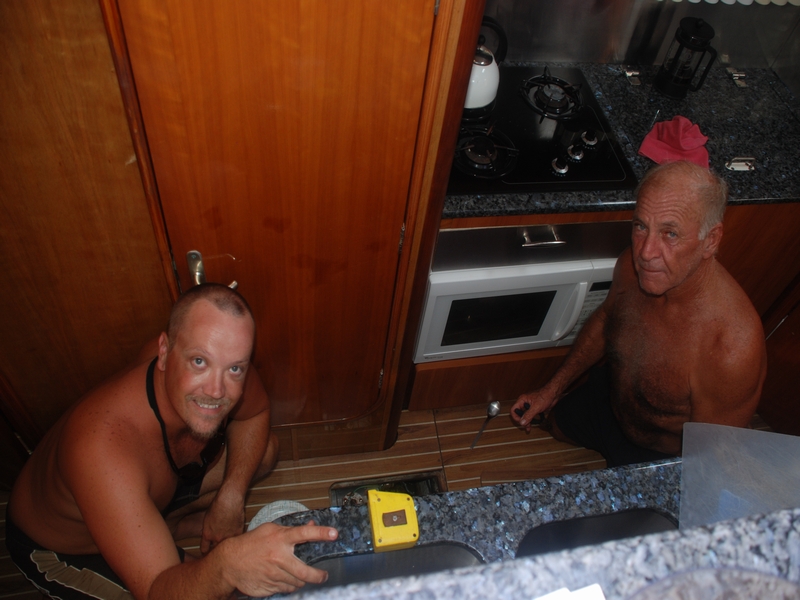 Yeah boat stuff!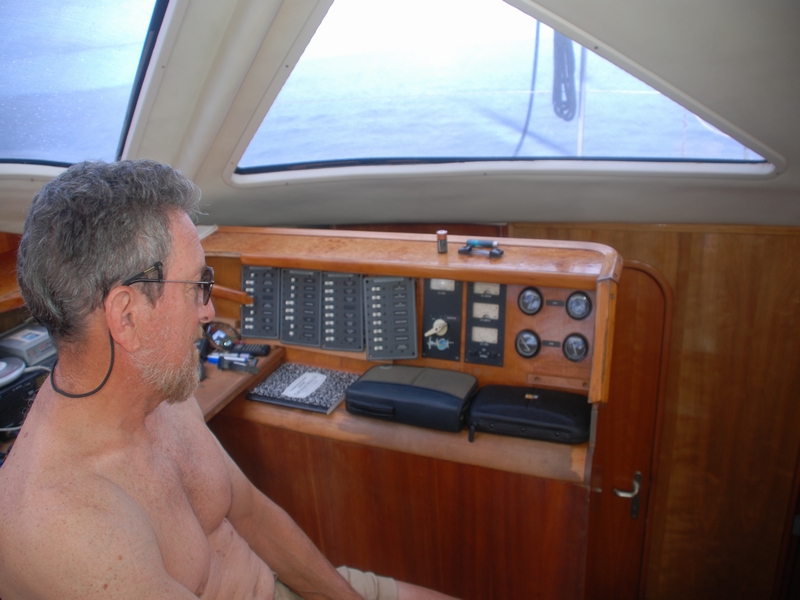 Stuart working hard as usual!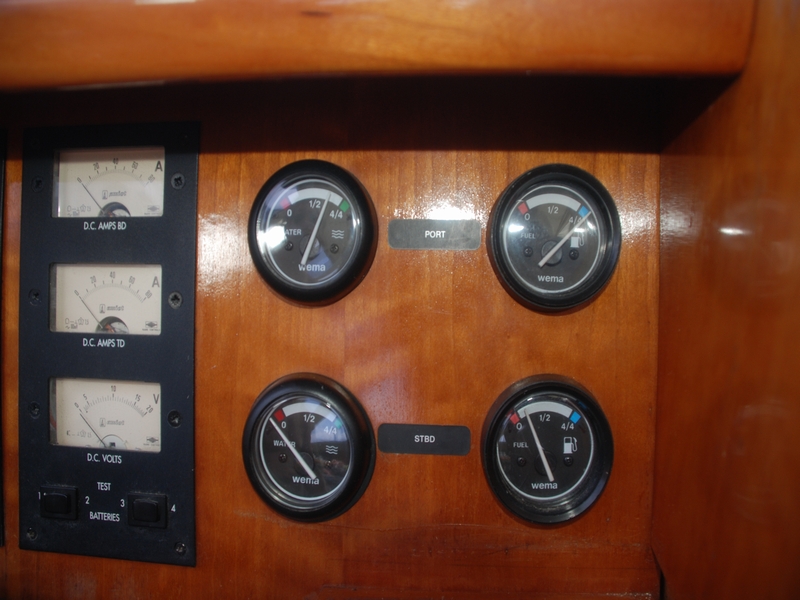 Checking the fuel and water tanks - the port gage was a bit off, only a whole tank of fuel off!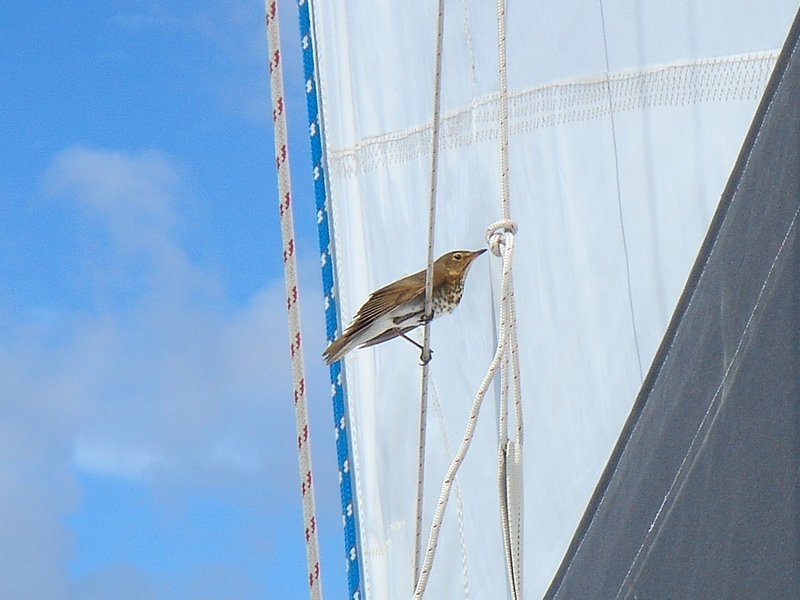 Sparrow at sea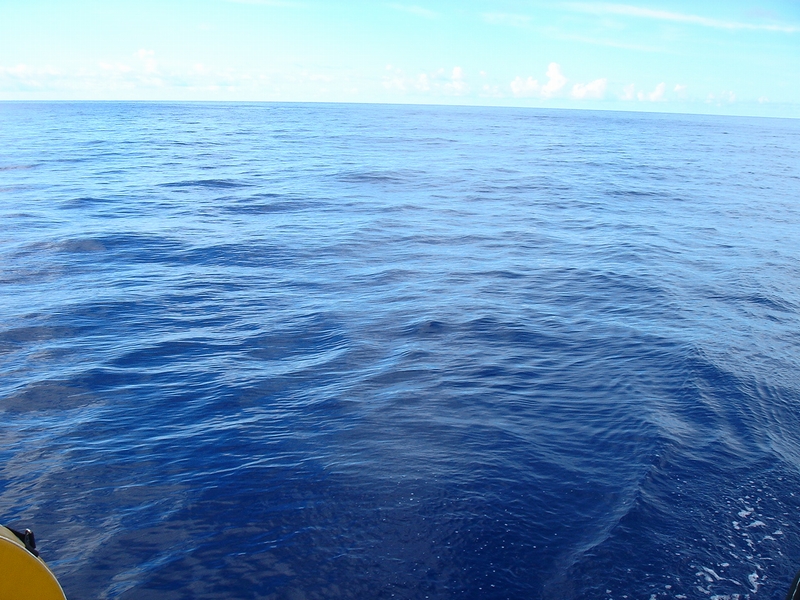 The deep blue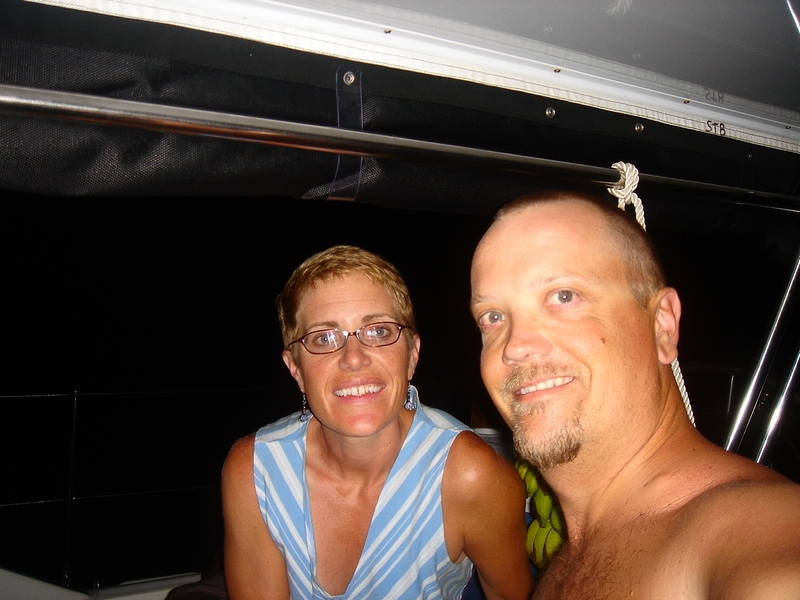 M&K self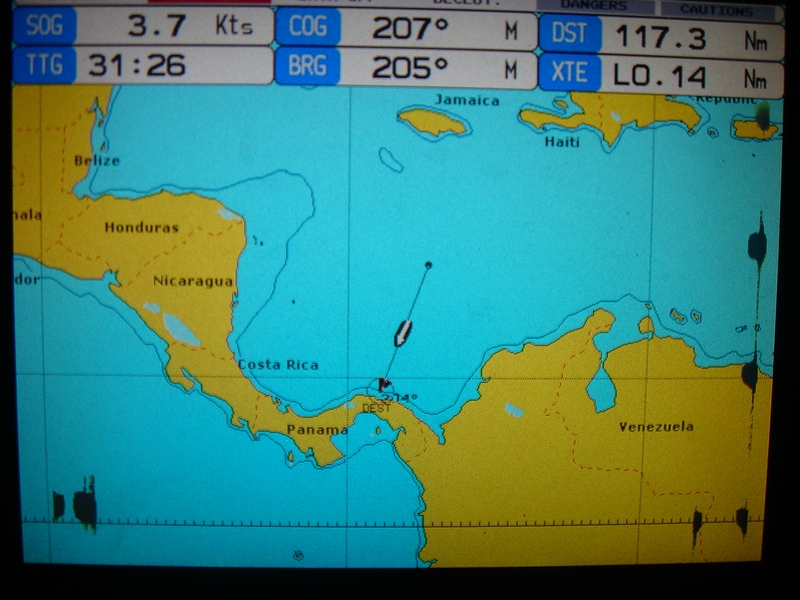 117 miles to go... and counting!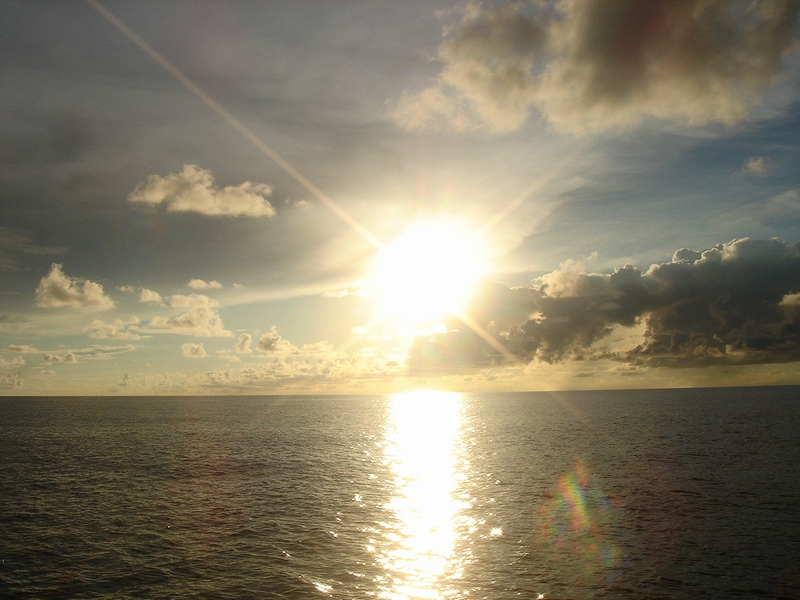 Yeah sunrise again!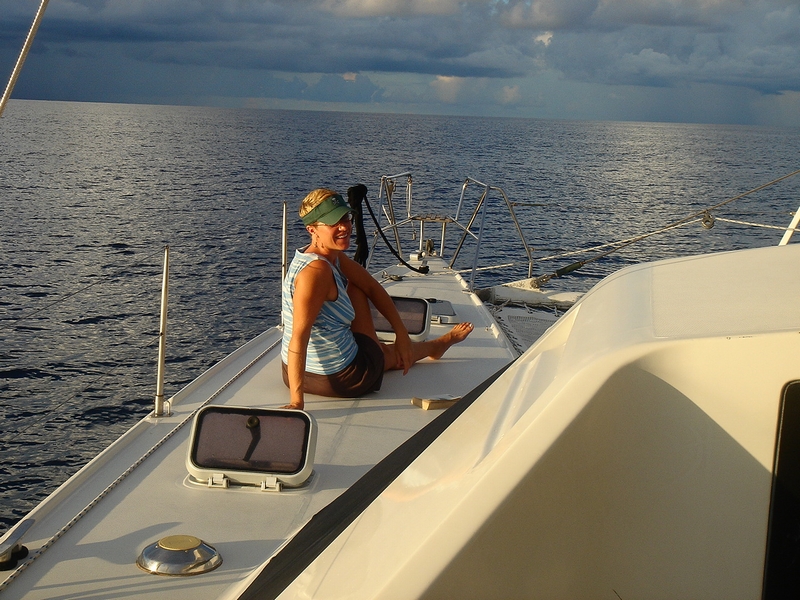 Stretching on the foredeck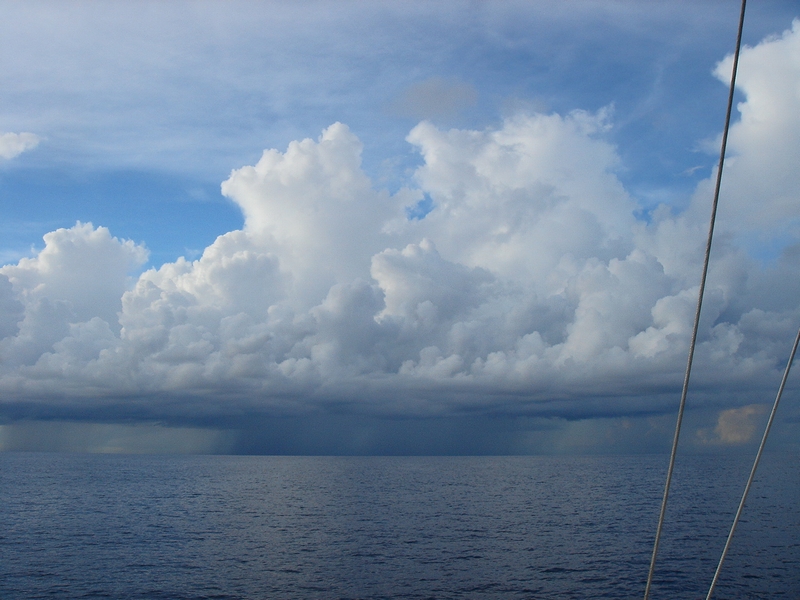 Another squall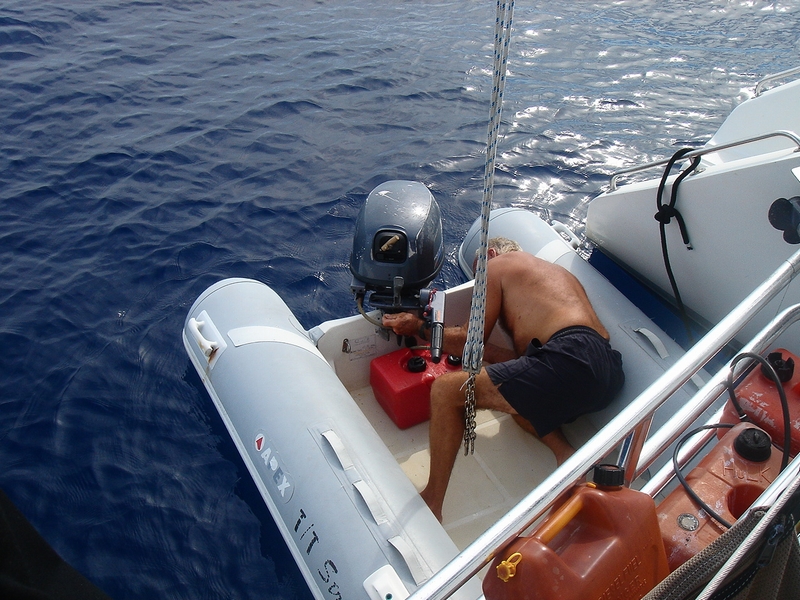 Tightening the motor for the "dinghy push" to Panama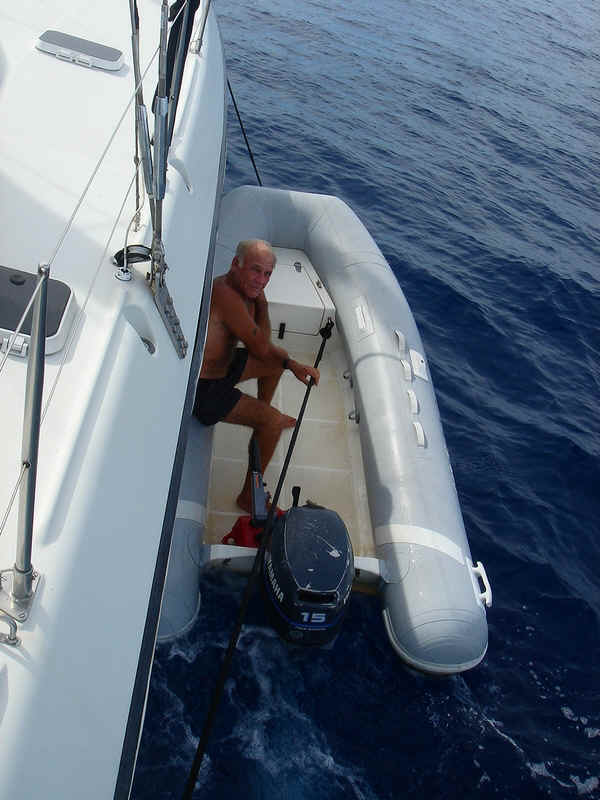 Are we having fun yet??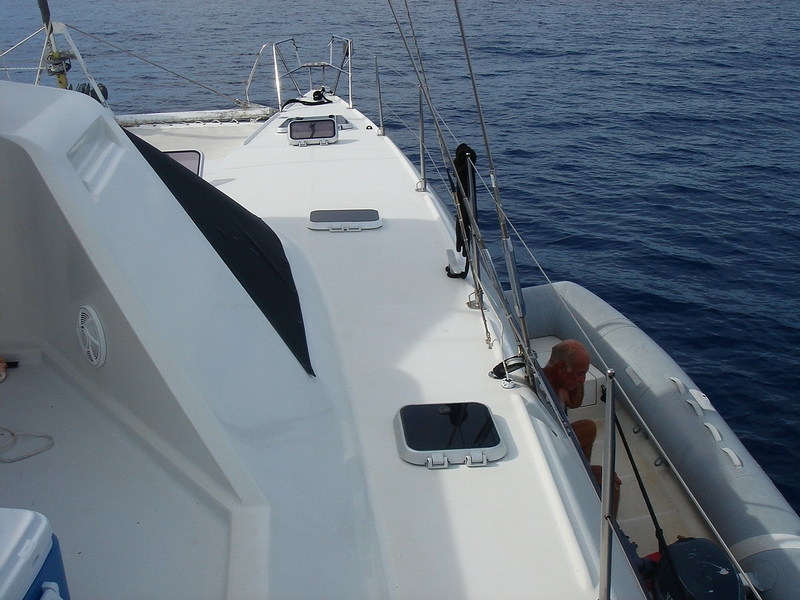 The dinghy on a starboard tow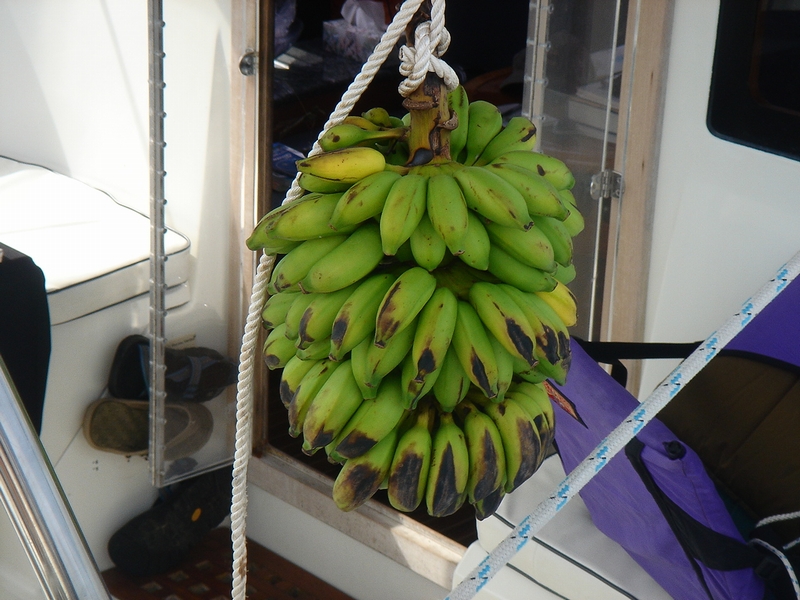 Jamaican bananas a couple are finally yellow after only 7 days!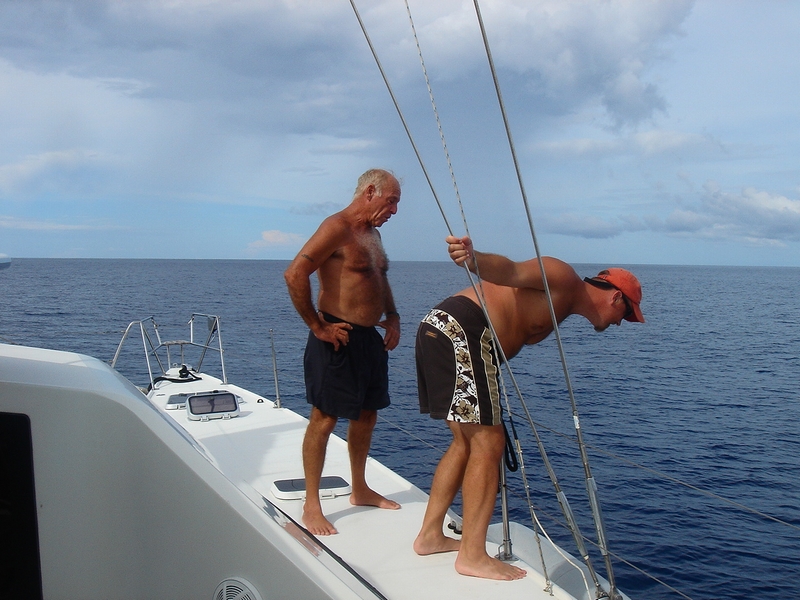 Capt Mark & Mike checking on the dinghy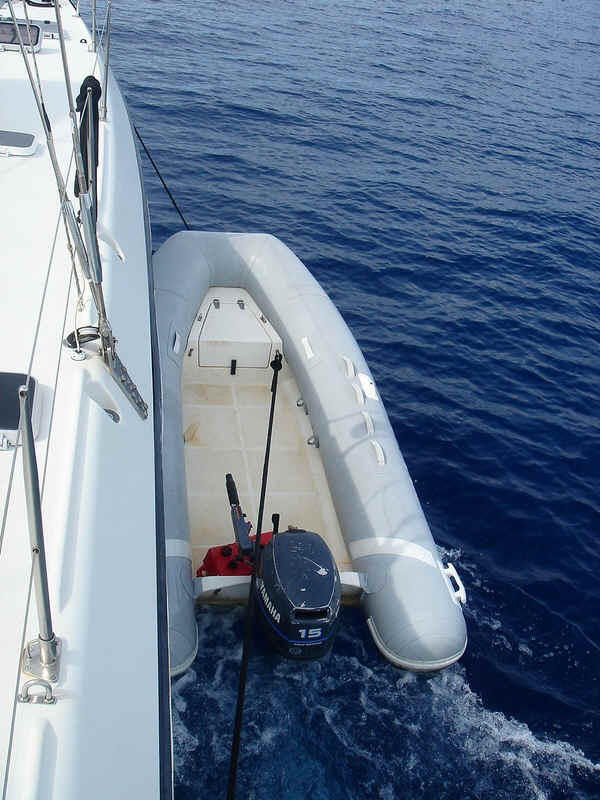 There she is, unmanned and pushing Stray Cat to Panama! Go girl go!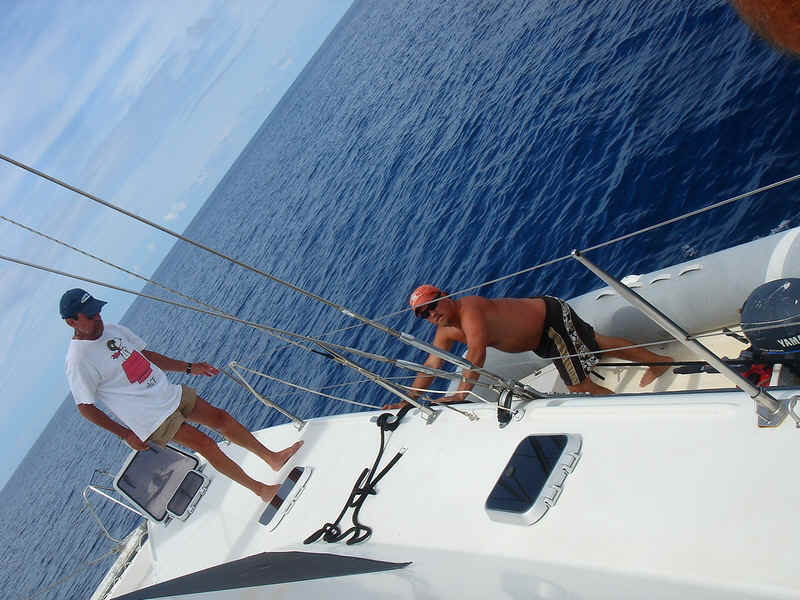 Mike & Stuart making adjustments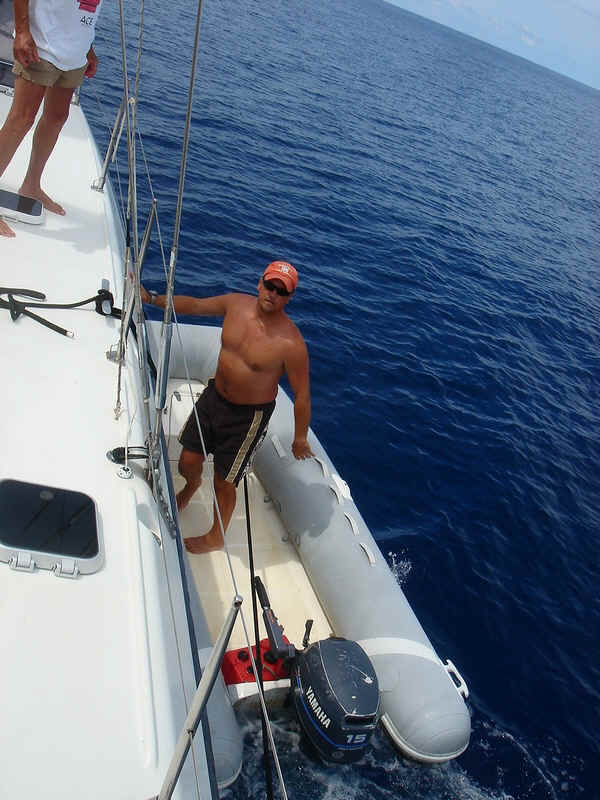 Looks good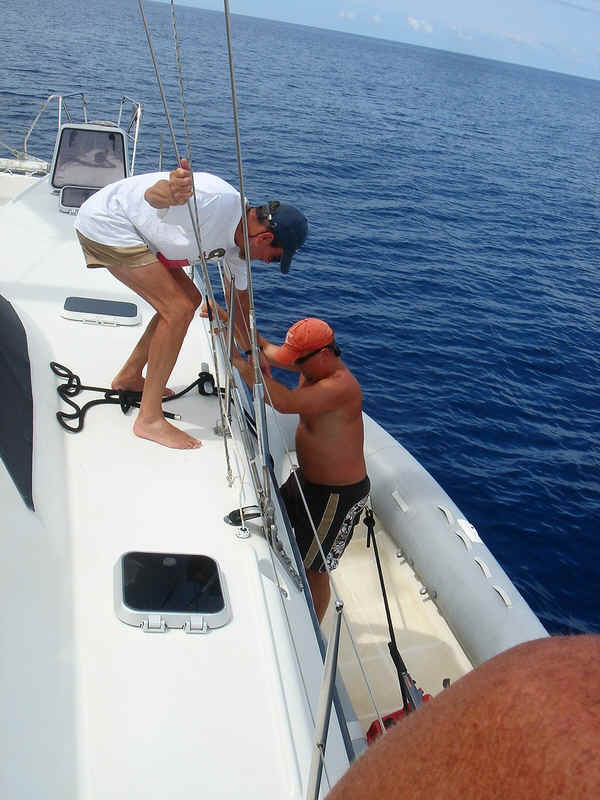 Mike getting a hand up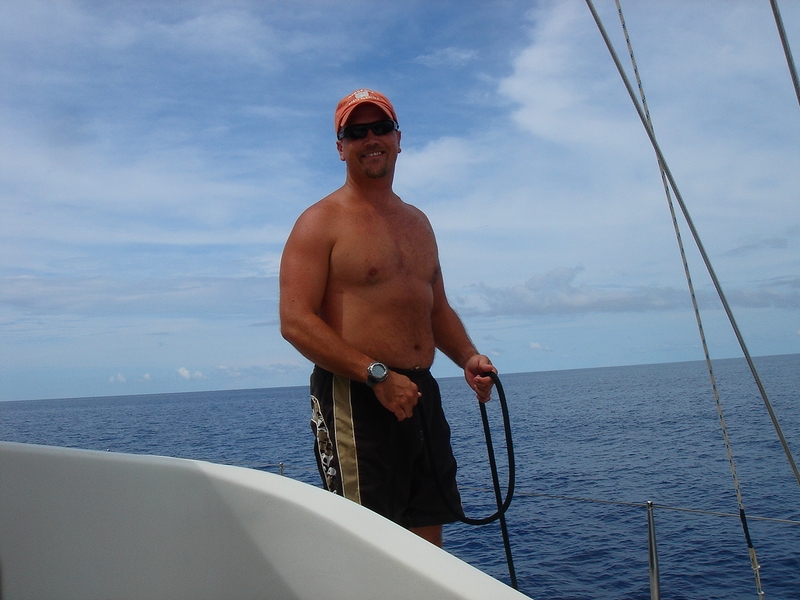 That was FUN!!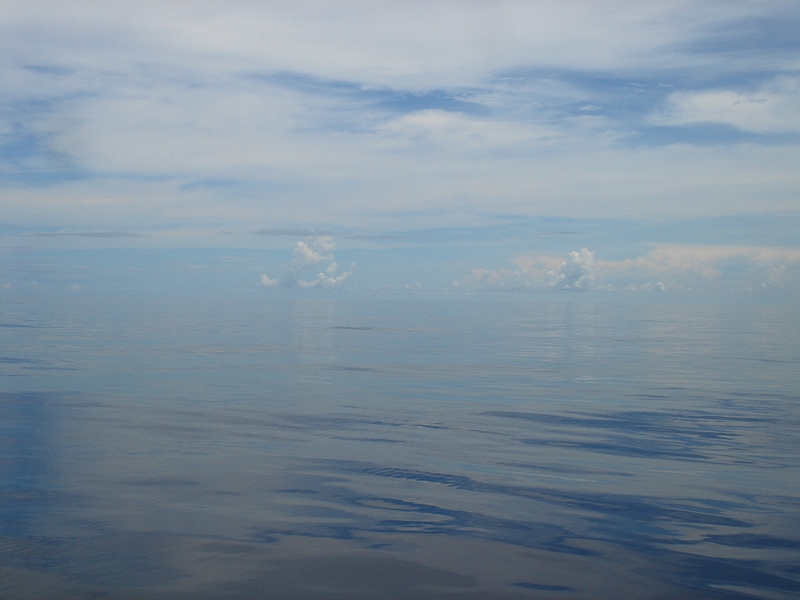 The doldrums!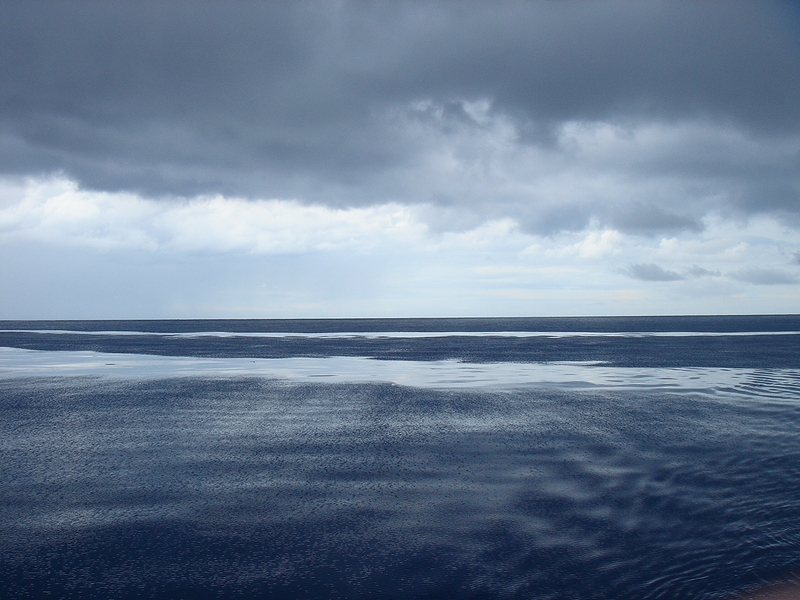 Another Squall!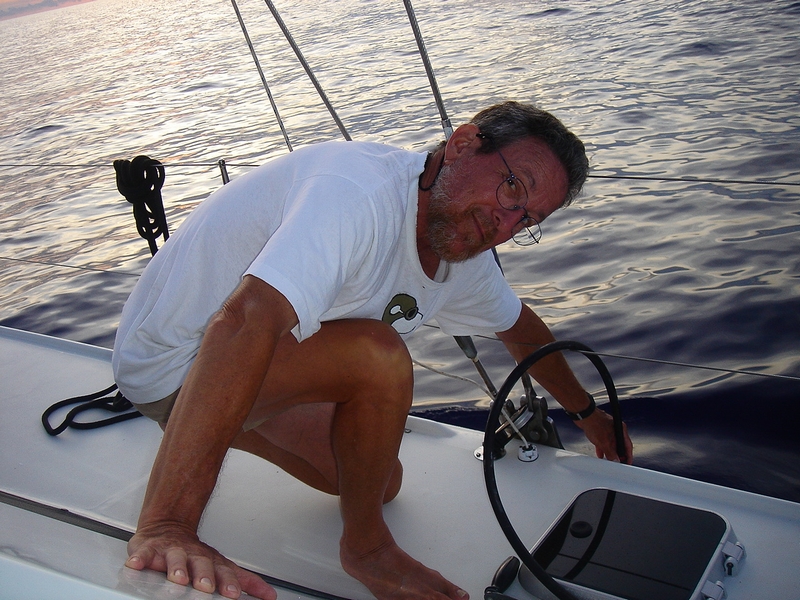 Stu putting the last of our diesel into Stray Cat's starboard tank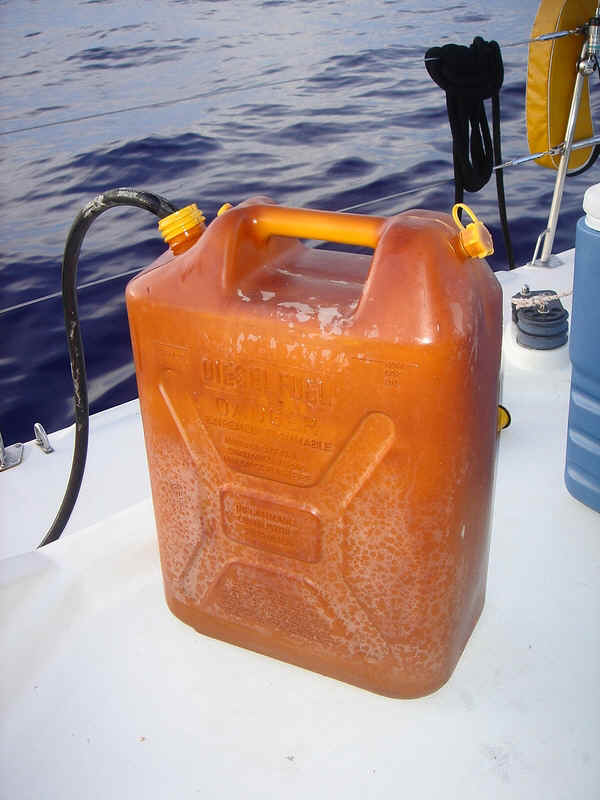 Jerry can of diesel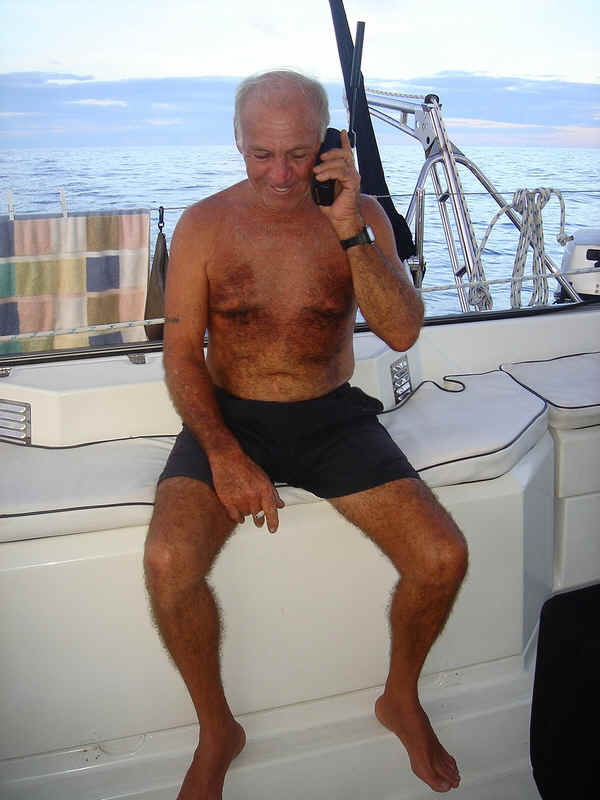 Capt Mark on the satellite phone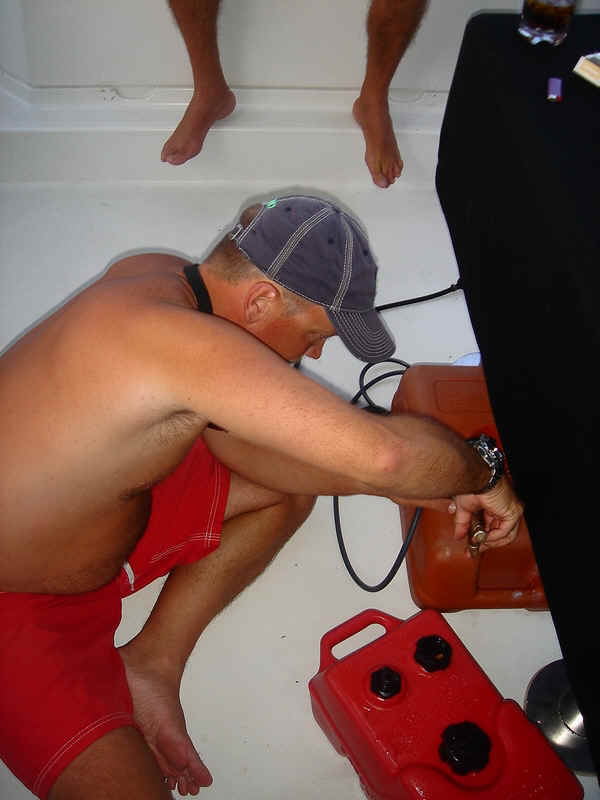 Mikey filtering more water out of the gasoline, they do not mix!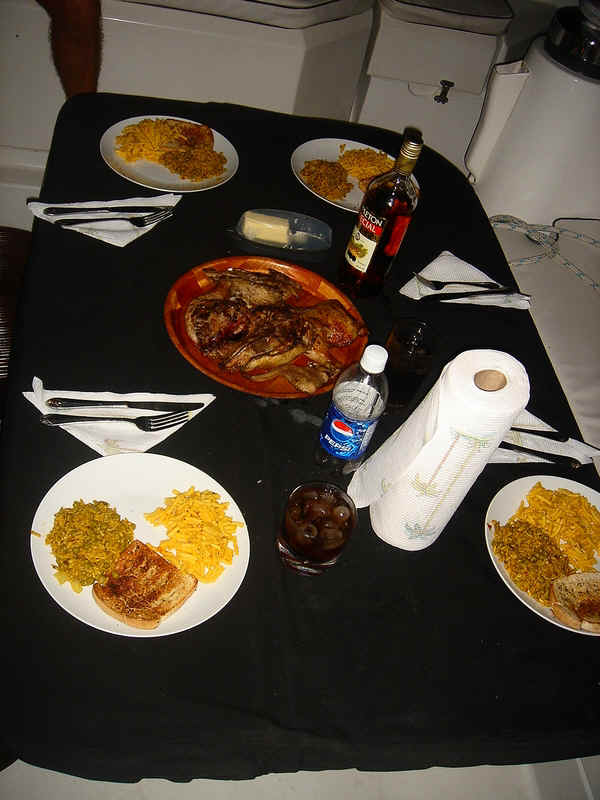 Still just wasting away with some Jamaican Jerk chicken - YUM!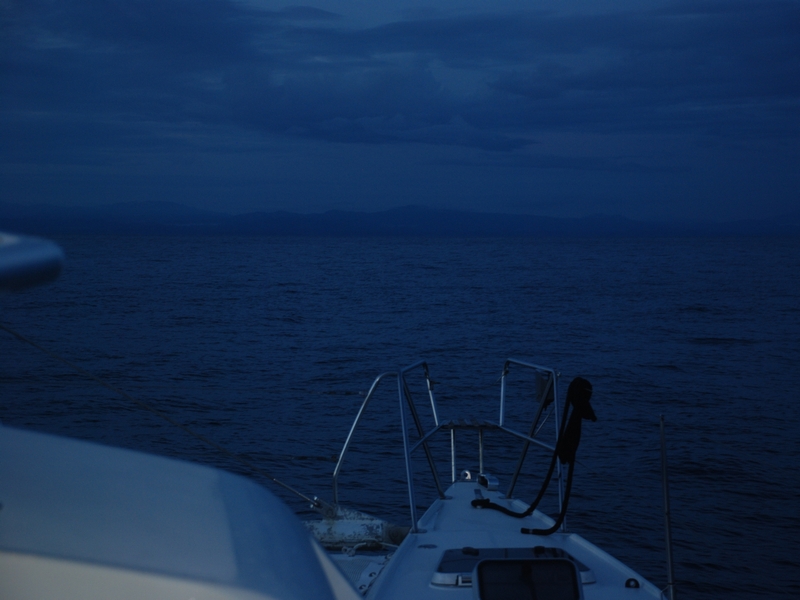 Ladies and Gentlemen, I'd like to introduce ----- Panama!!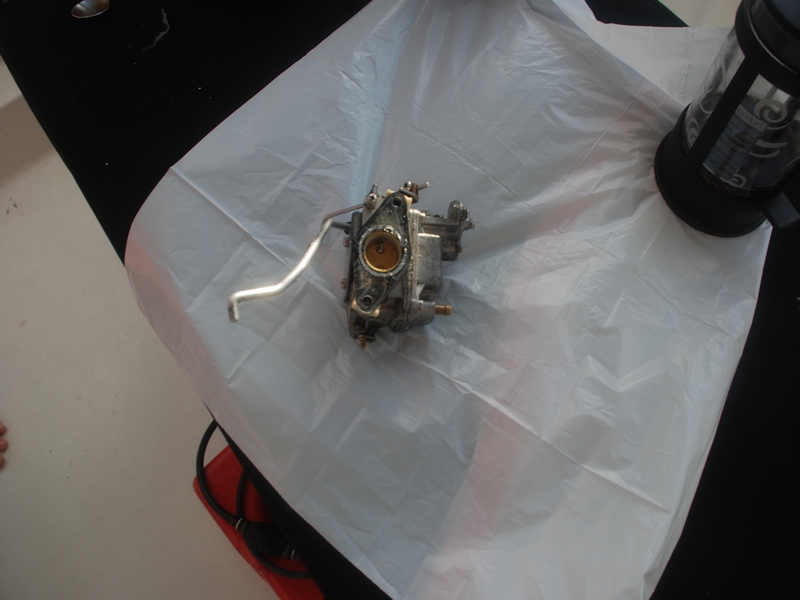 Carby! The carburetor for the outboard motor, a Yamaha 15hp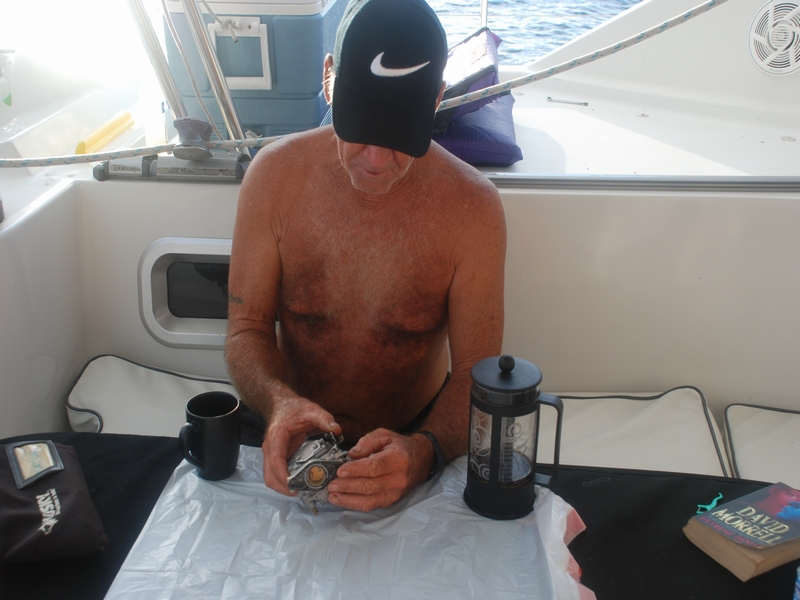 Capt Mark likes to take Carby out to play every couple of days, Carby does not like water at all!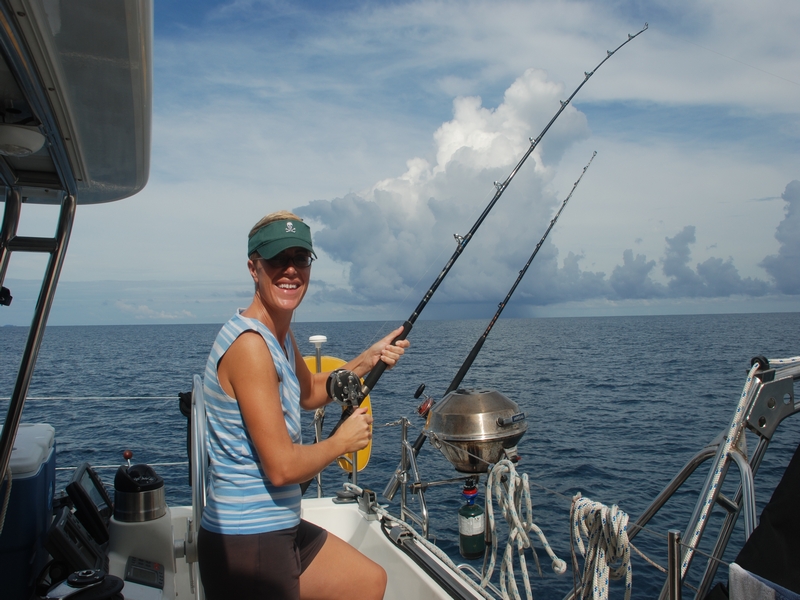 Finally my turn for the Big Rock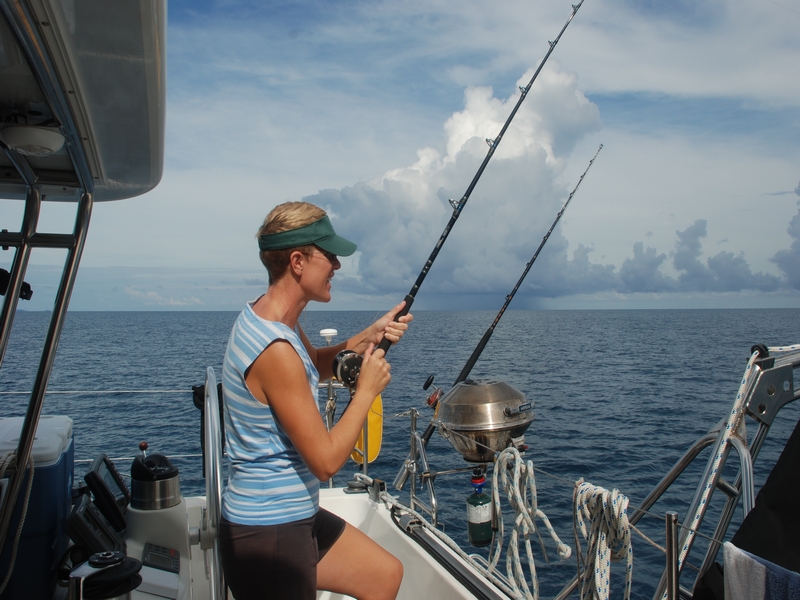 Feels like about an 800 pounder!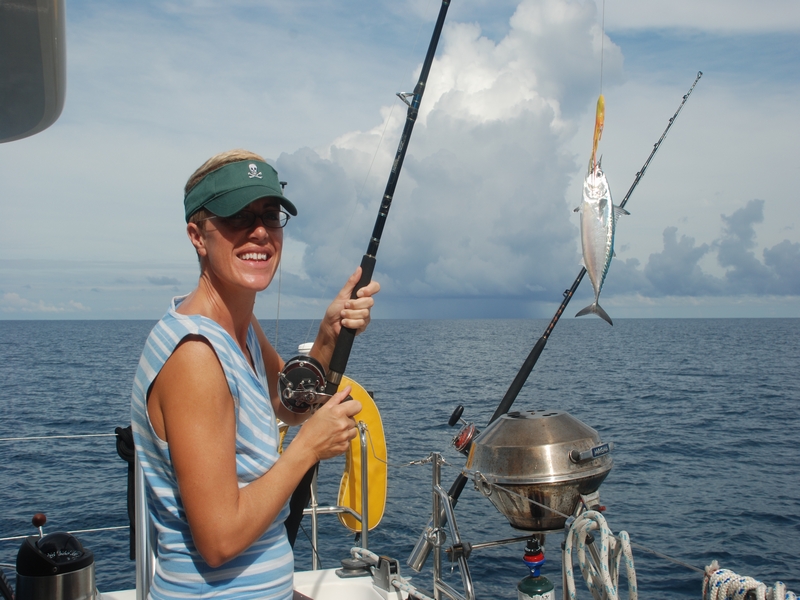 We let him go with a little toothache, and Kate did not win the tournament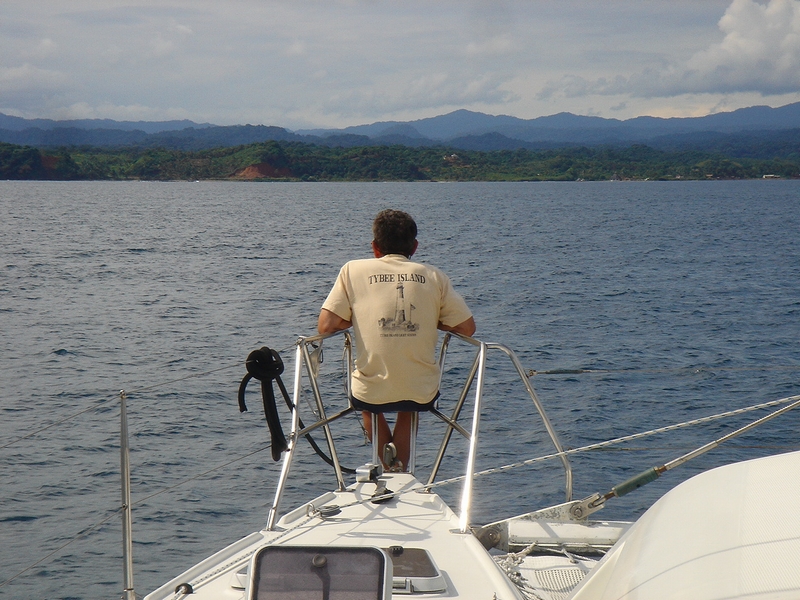 Capt. Stu & Panama!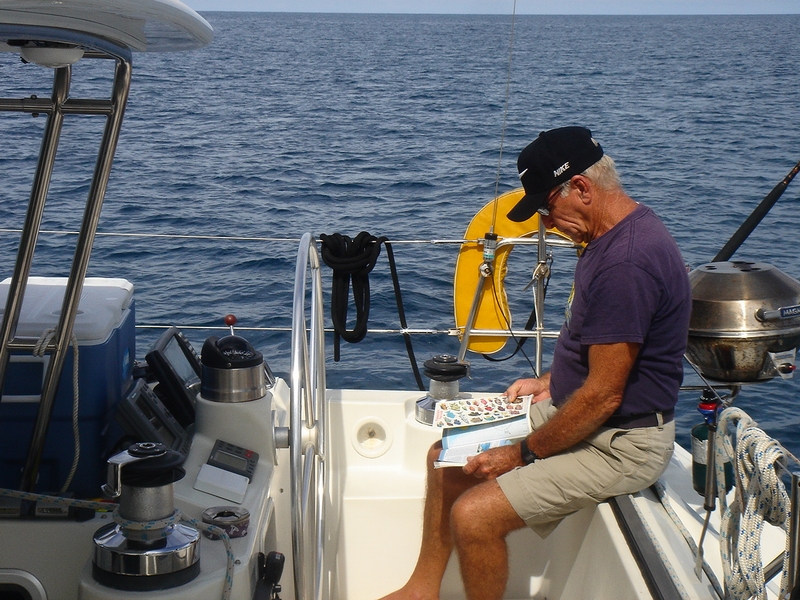 Capt Mark studying up on his fish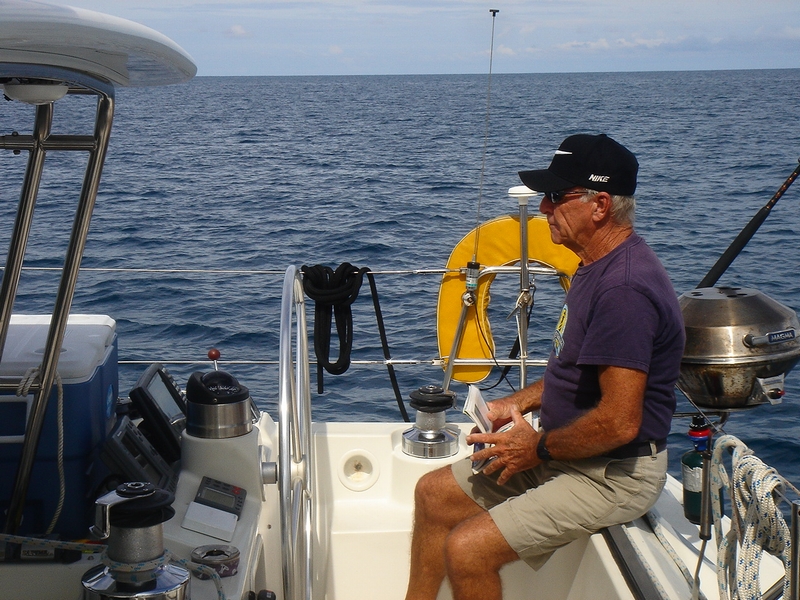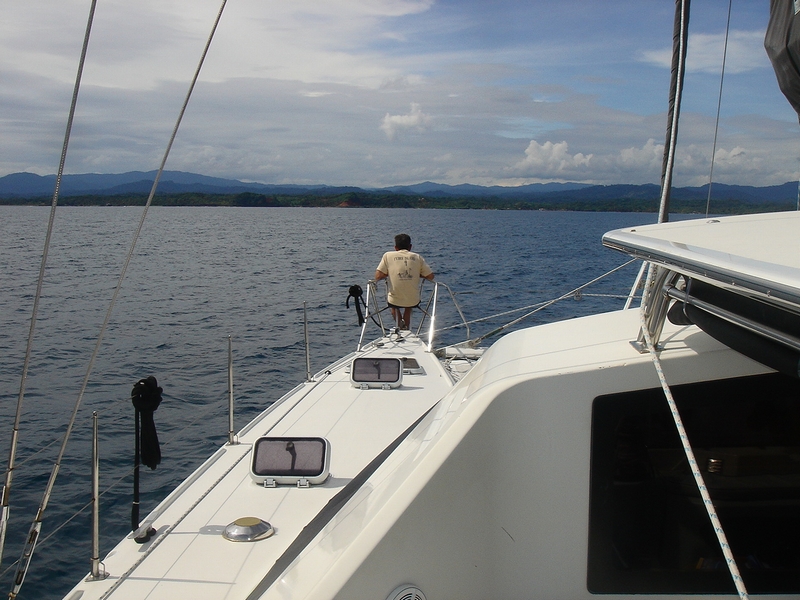 Land Ho!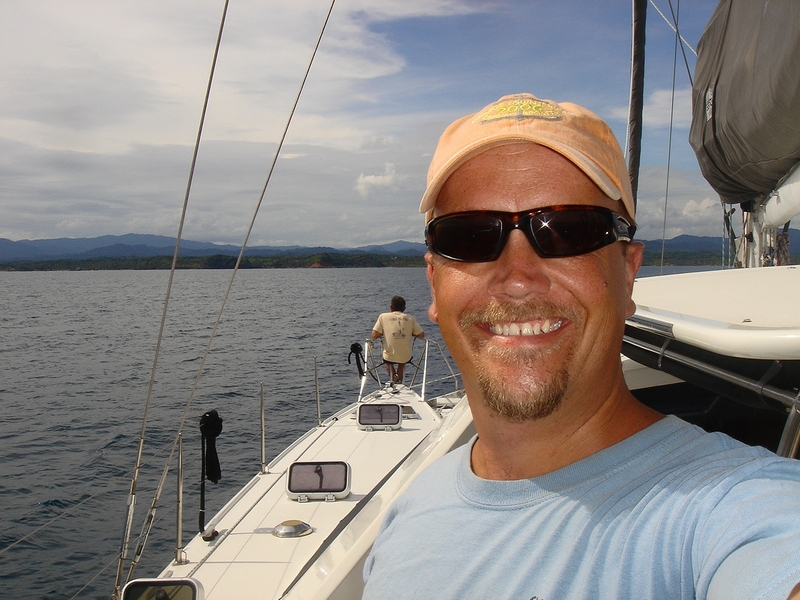 Mikey likey Panama! We live again!!