Introduction
Follow our Wake

We finally escaped the boatyard and when the boat is ready, we'll make the first leg of the trip from Beaufort to Wilmington.

We have truly been blessed during the preparation for this trip. God has brought so many helpful people into our lives and there have been so many cases where He has supplied our needs, sometimes before we even knew that we had a need.

Special thanks to Sherry!!! And thanks to all of our friends in the boatyard - Fred (both of them), Nicoline, Sergio, Jim, Mack, Camp, Jim and all the others who offered advice and tools that helped us along.

Enjoy the ride!

Left Beaufort, NC on January 20, 2006

Returned to Beaufort, NC on April 16, 2006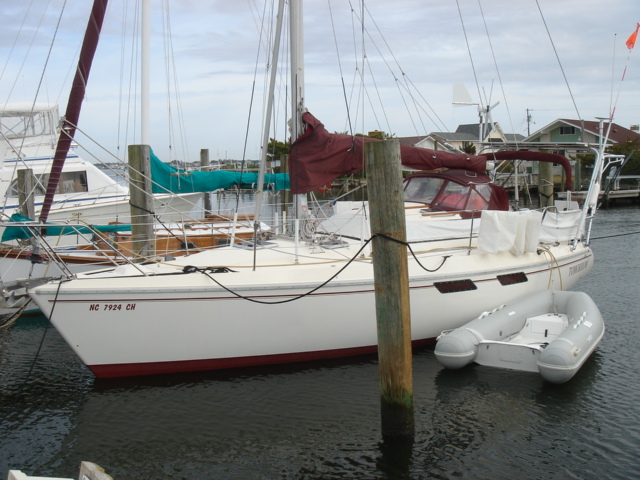 Docked at Atlantic Beach, getting the boat ready for the trip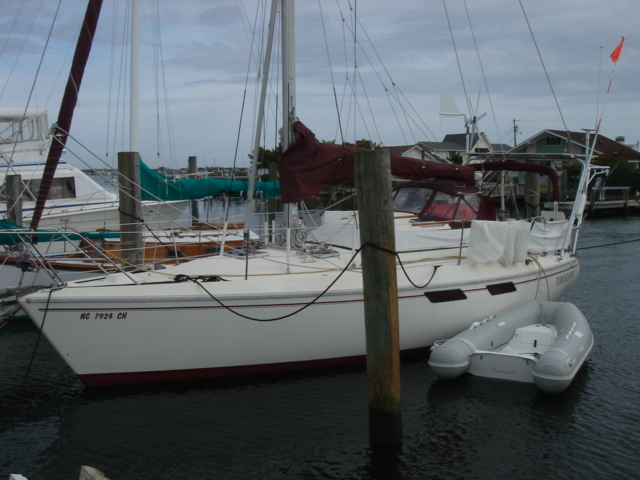 We haven't seen the boat like this for a while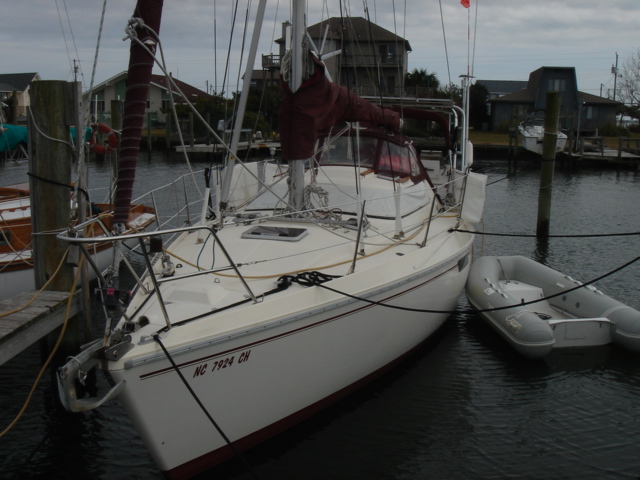 You can imagine that there are slightly fewer than one million things to do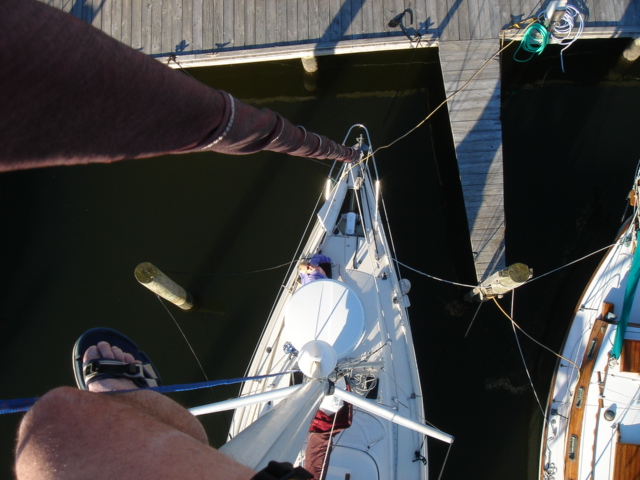 Mike goes up the mast to check out all of the rigging and electronics at the top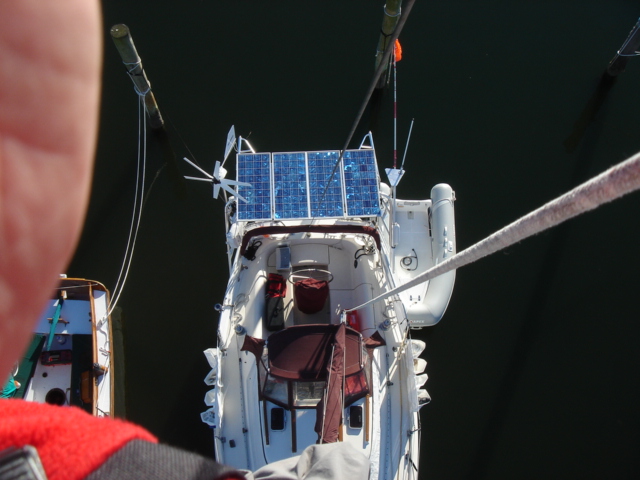 Check out those pretty solar panels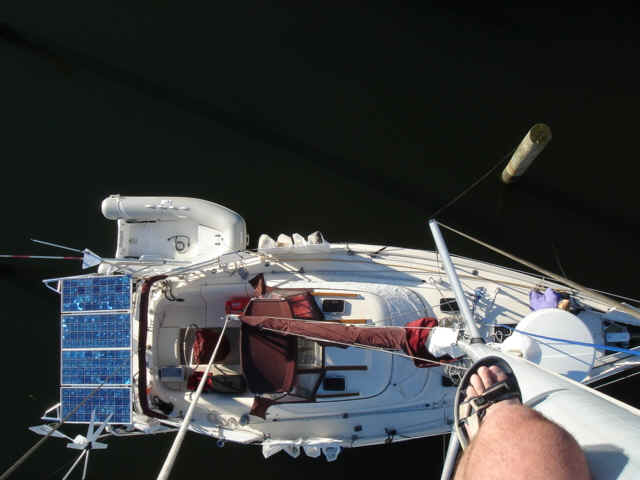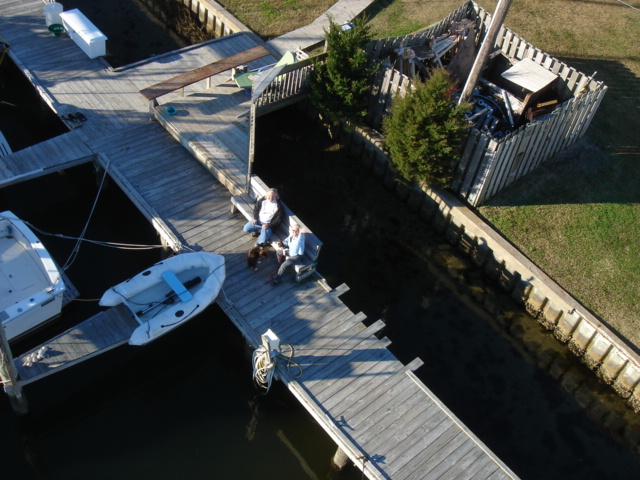 Paul and Susan came by to watch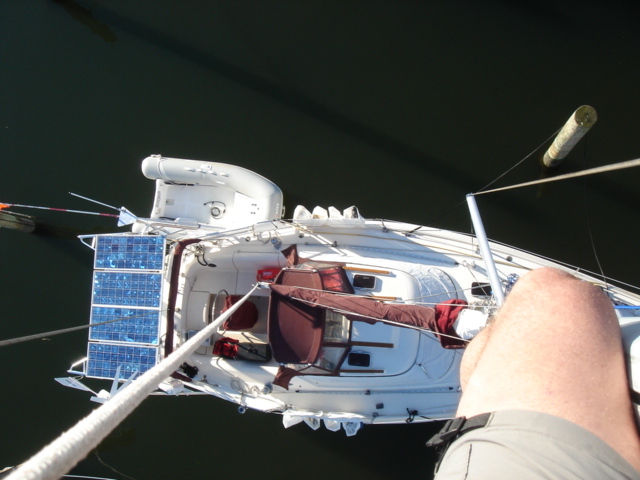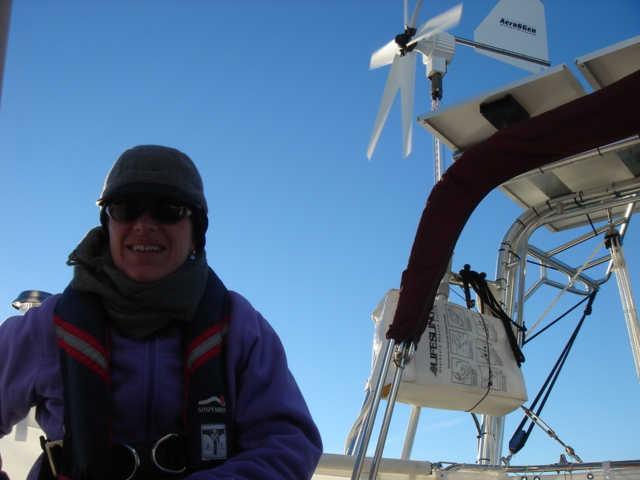 Sailing out to Cape Lookout - We plan to leave from there early in the morning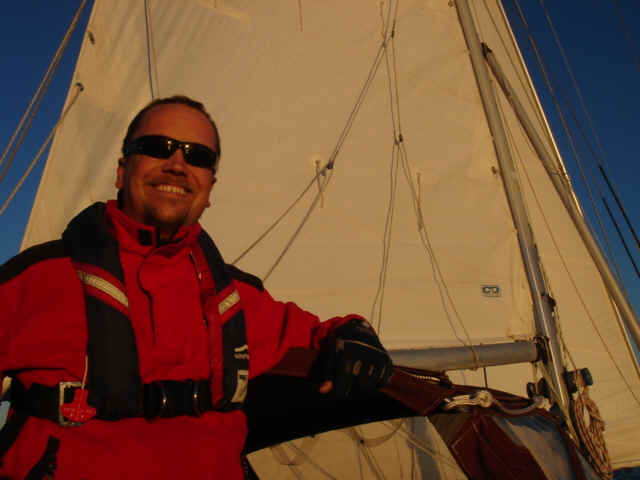 Now this is MUCH BETTER!!!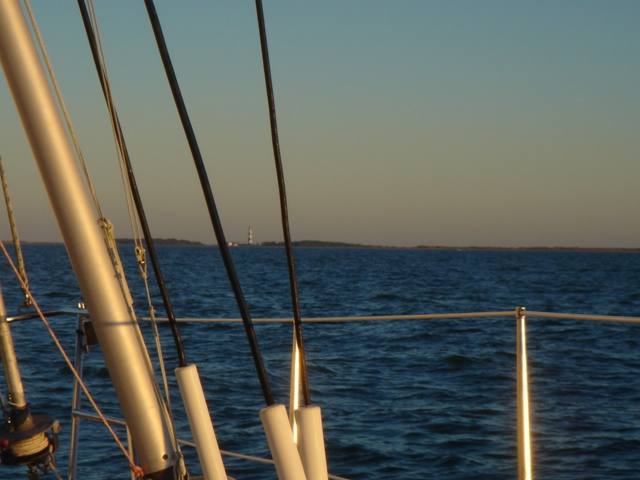 The Cape Lookout lighthouse in our sites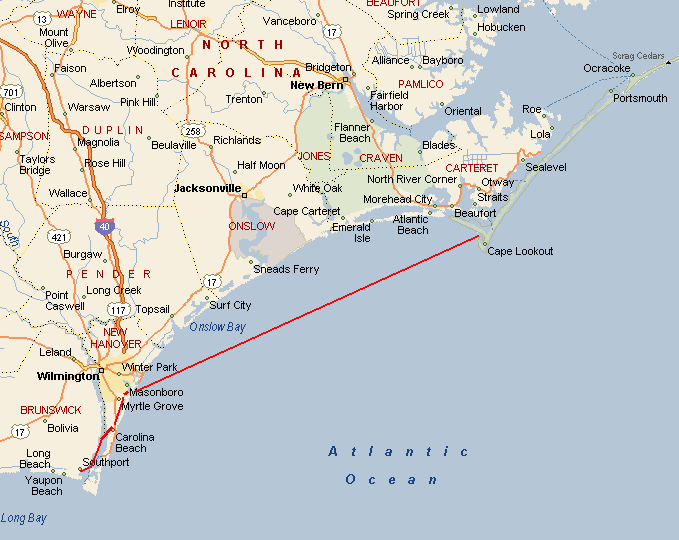 The route to Southport, NC - Offshore 67 miles to Masonboro Inlet, then 20 miles down the Cape Fear River to Southport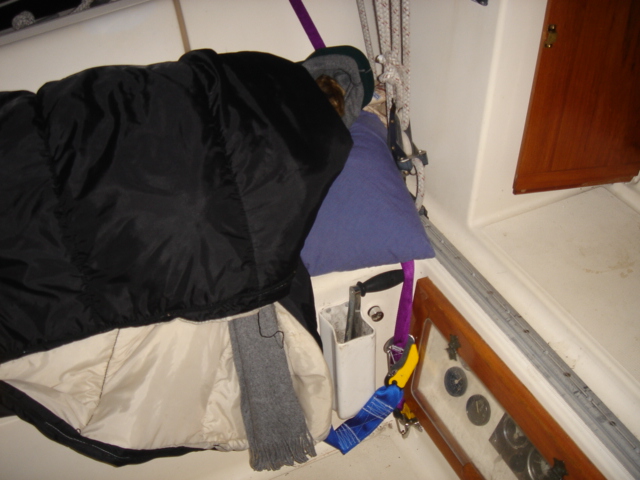 Taken at approximately 4am - We left Cape Lookout at about 2am and headed for Wilmington. Mike took the first watch and Kate slept in the cockpit. Notice that she's still clipped in, even while sleeping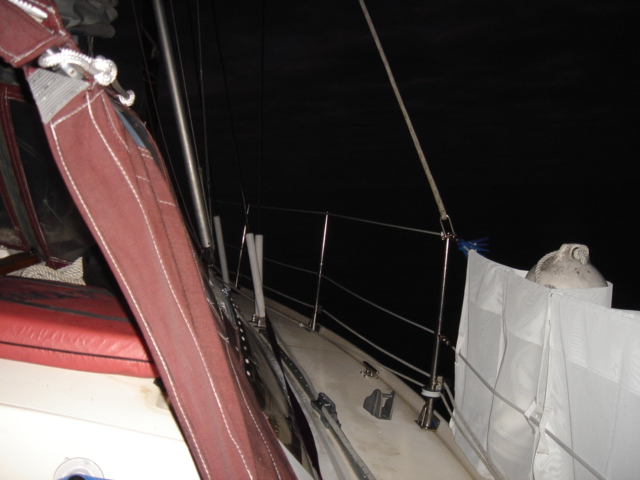 The view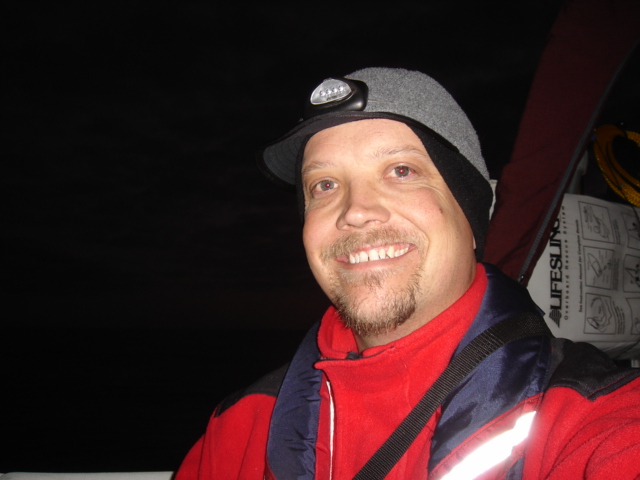 We're on the way South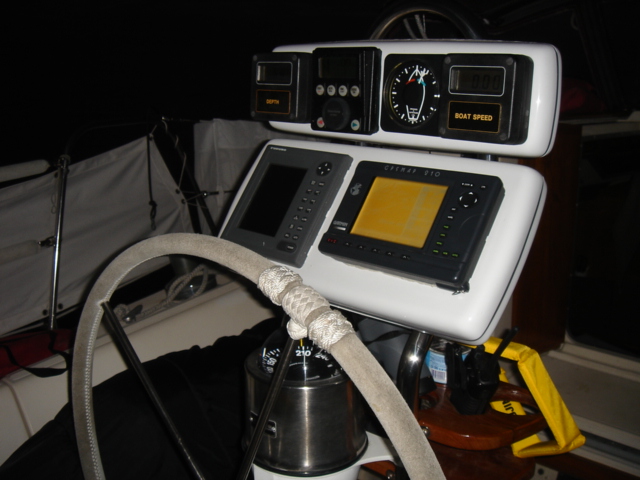 Otto the Autopilot did a great job - Click here to see a video of Otto in action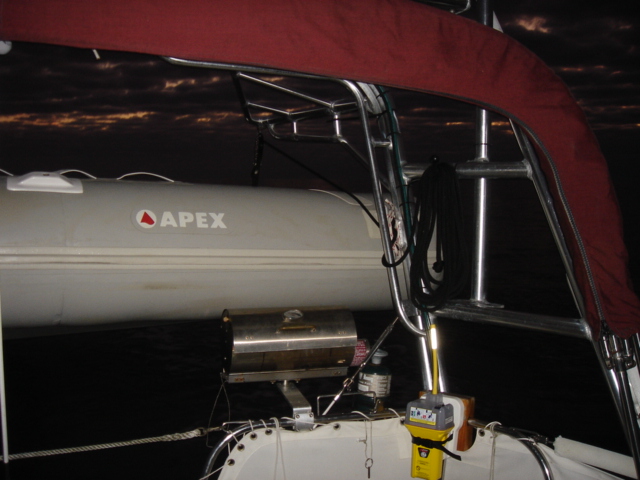 The sun is just starting to rise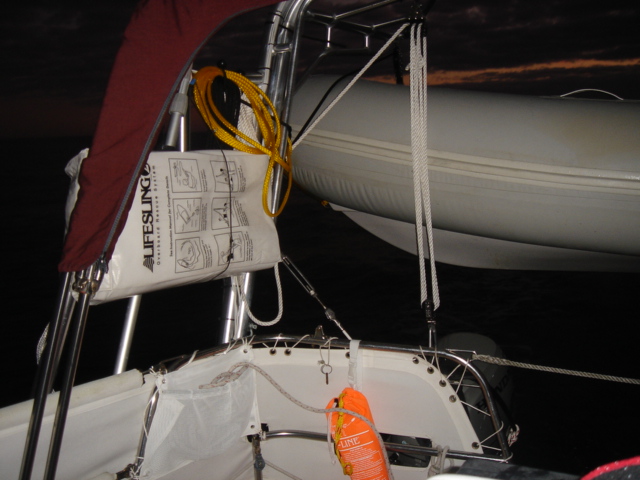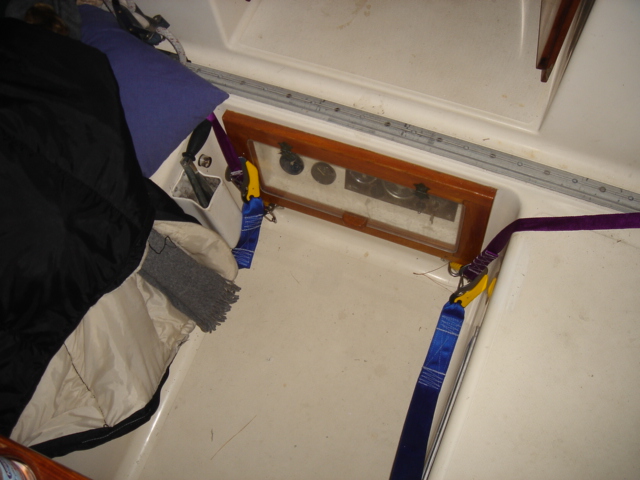 We stayed clipped in the whole time while offshore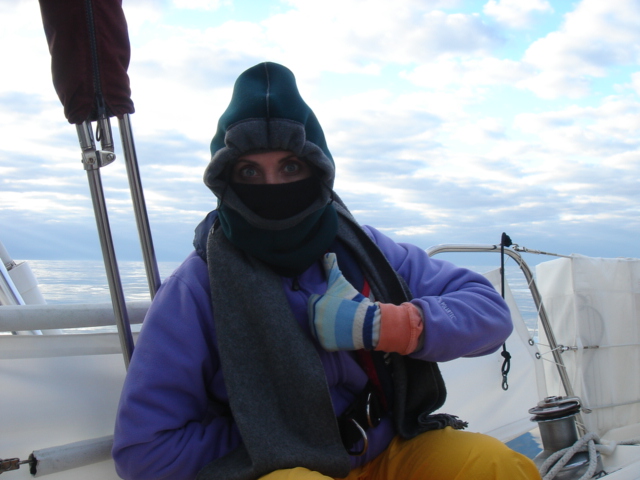 The sailing sheik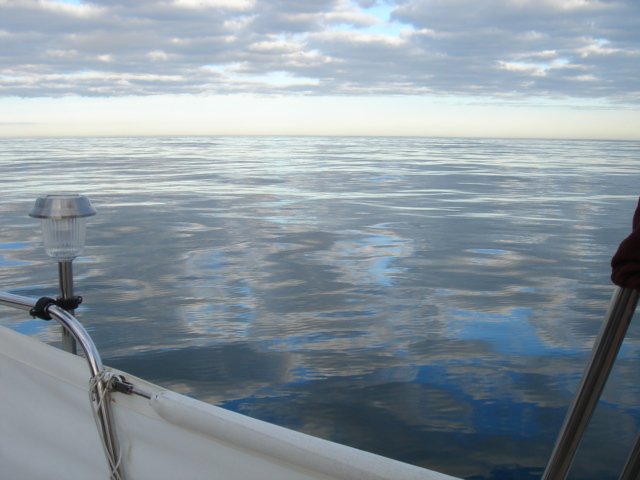 The seas got really calm at dawn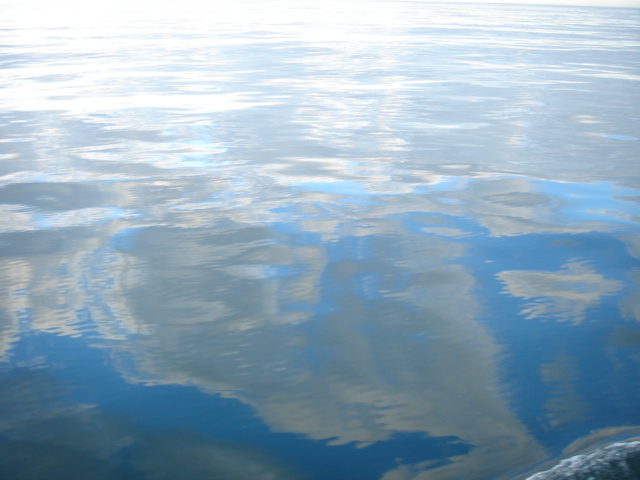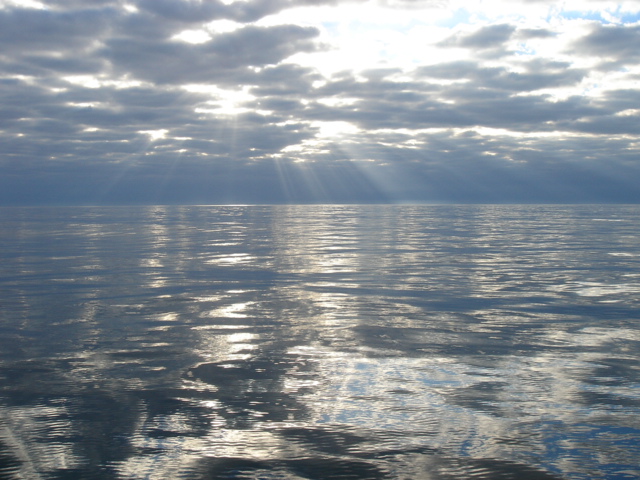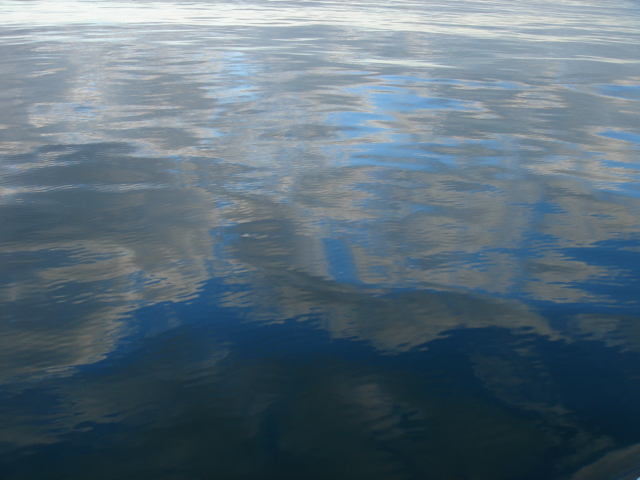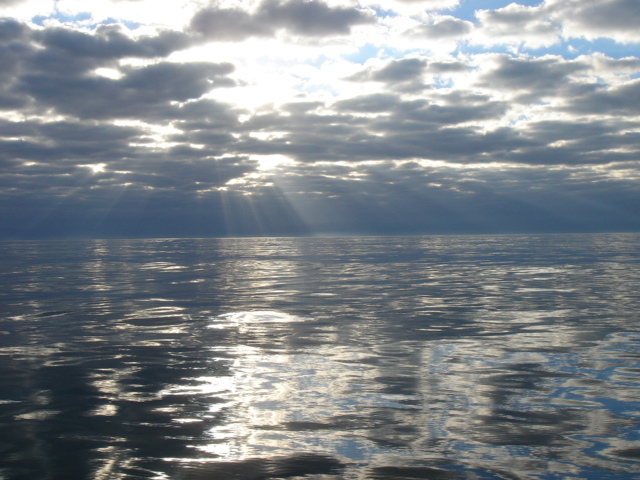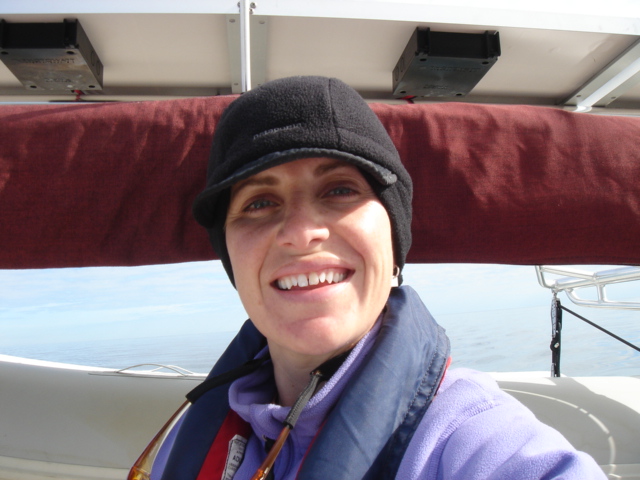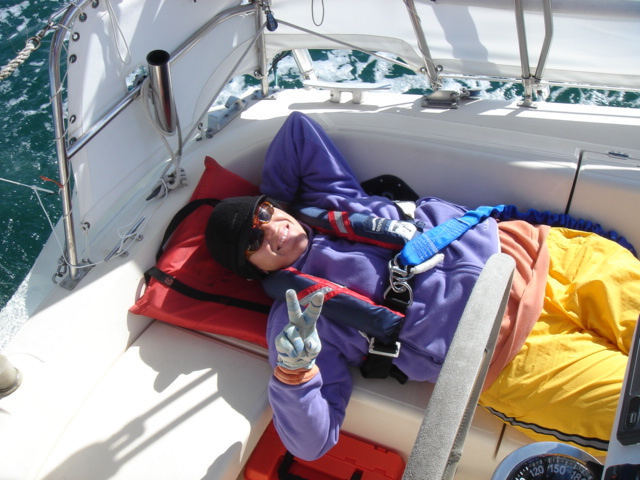 2 Chill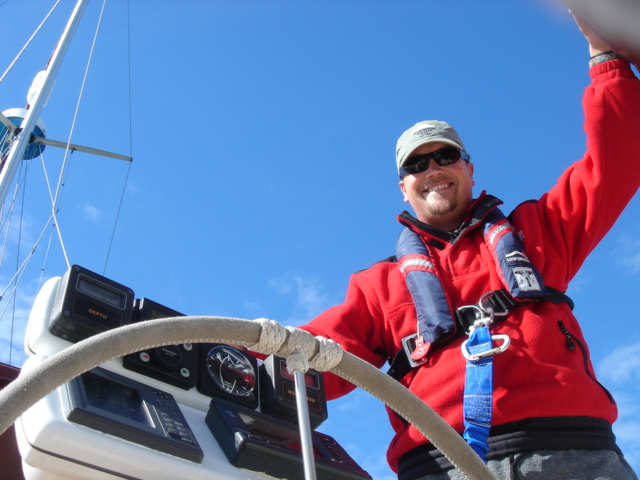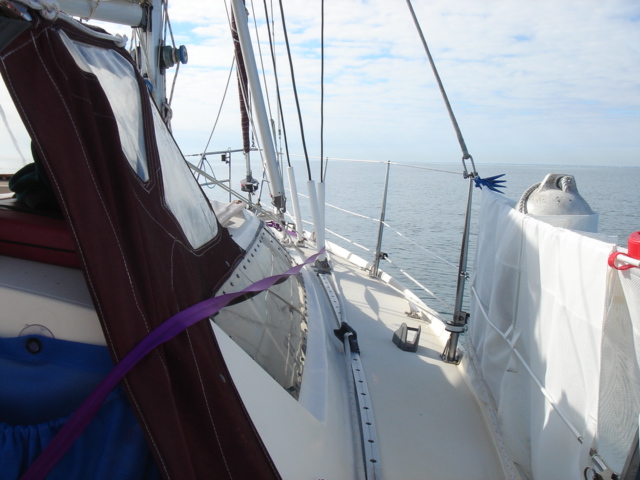 Masonboro Inlet, here we come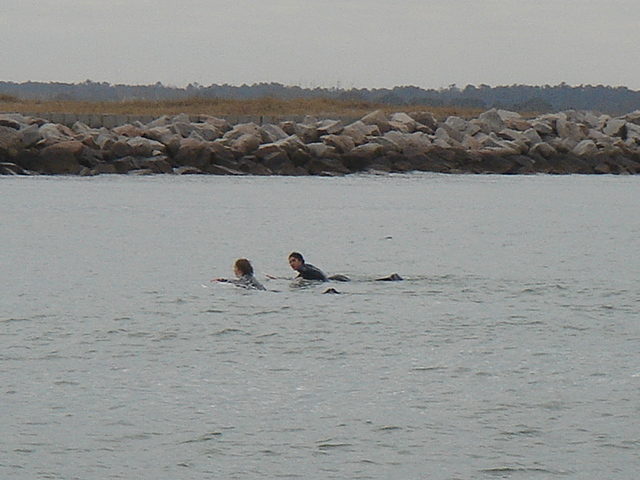 Surfers paddling over to Masonboro - This brought back some fond memories for Mike. He's made this same paddle before.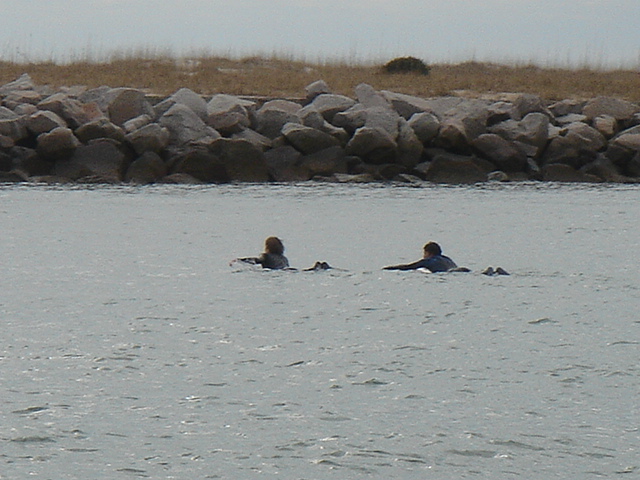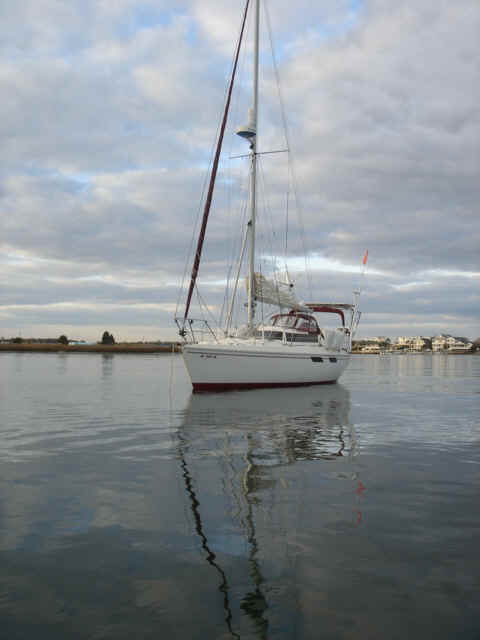 Anchored behind Wrightsville Beach - It's time for a photo shoot from the dinghy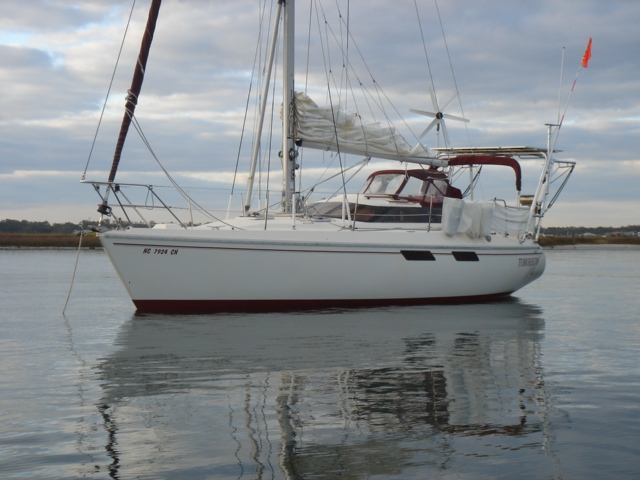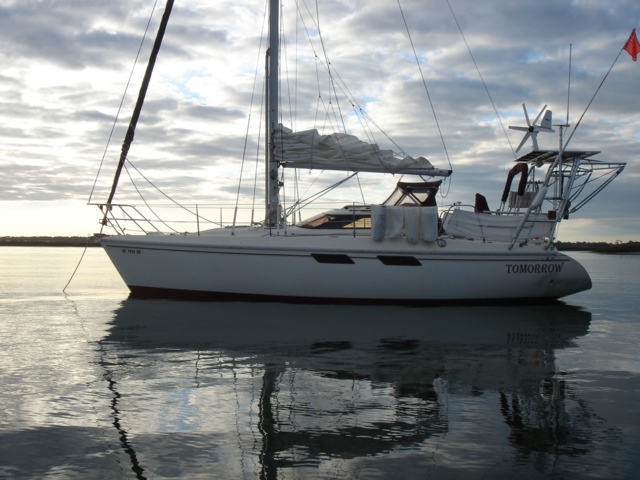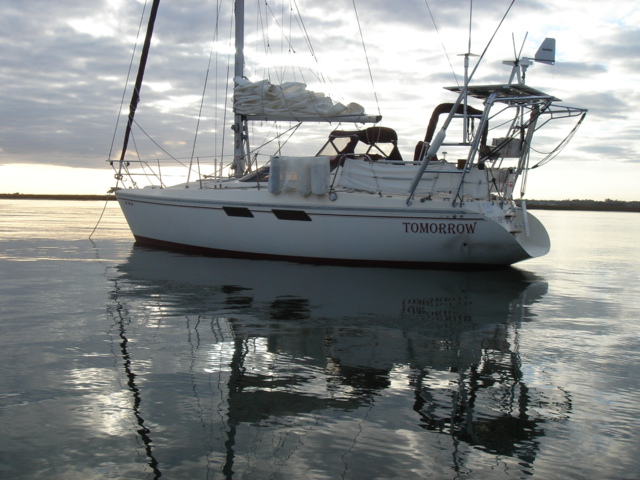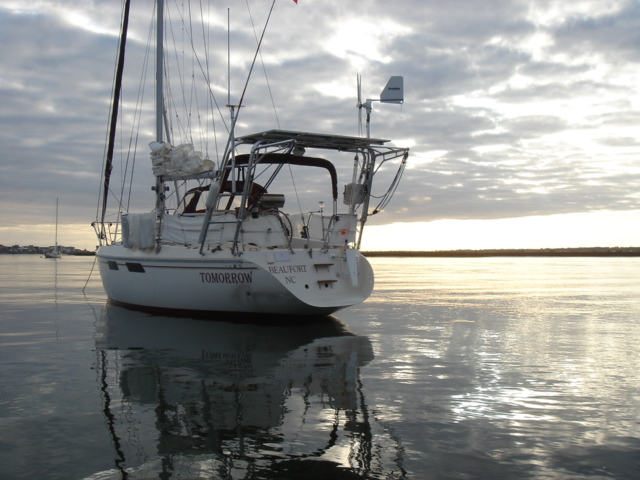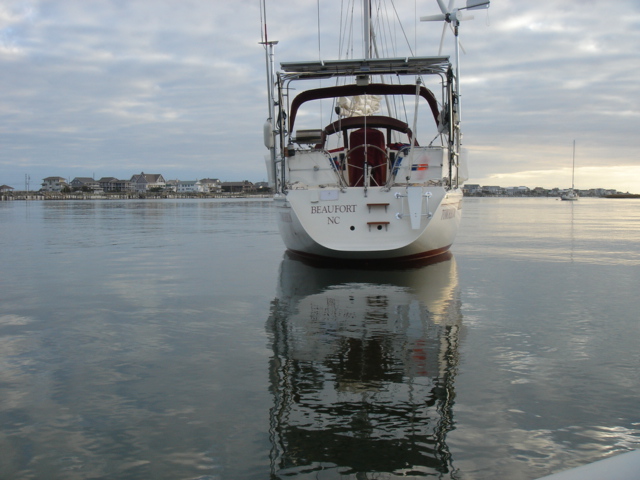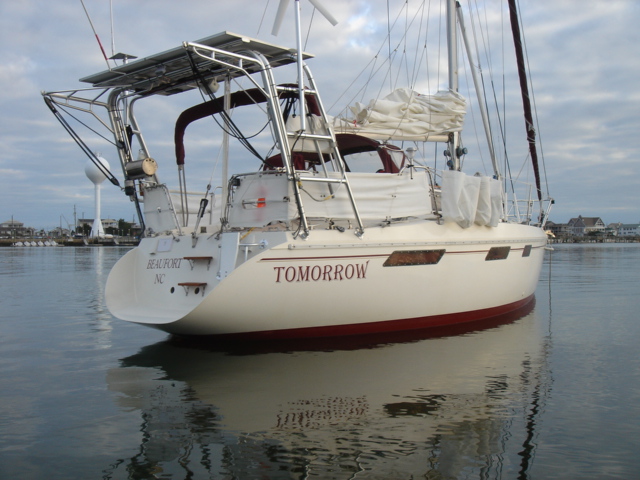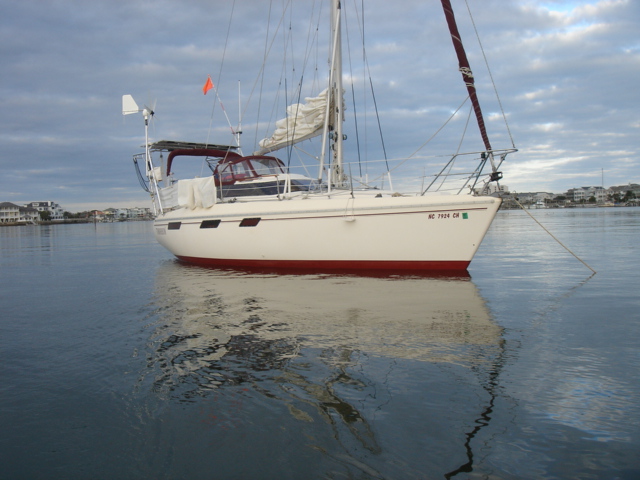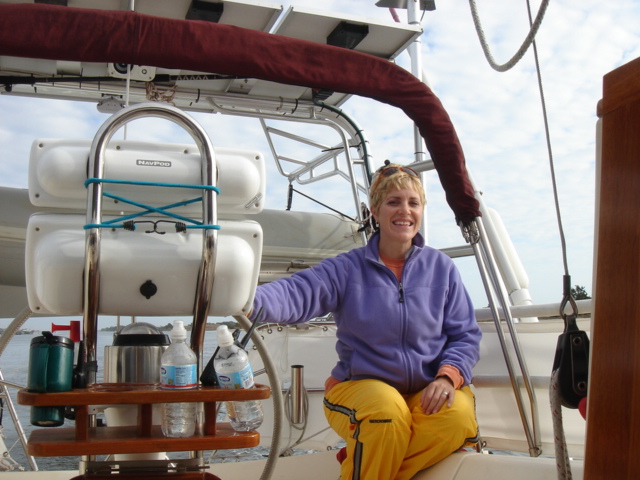 Underway the next morning, heading down the Cape Fear river for Southport, where we'll look for a weather window to sail offshore to Charleston, or further if wind/seas cooperate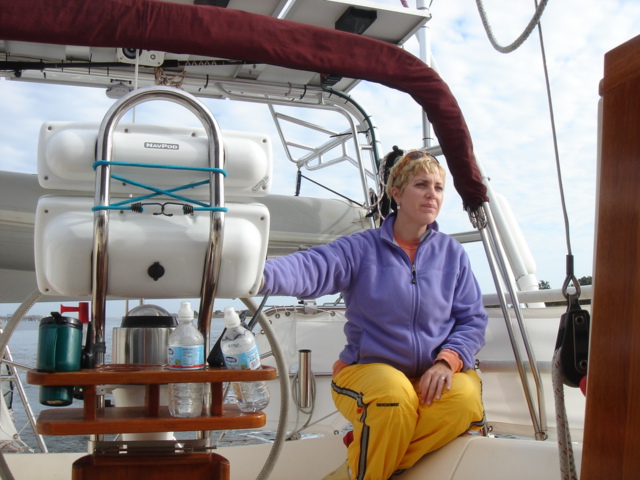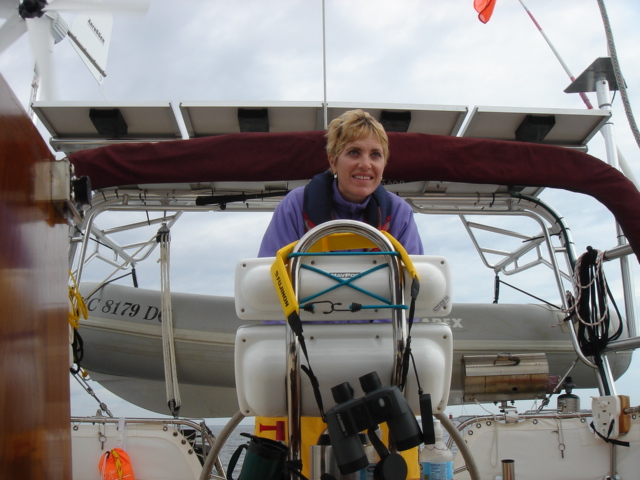 Kate steered and navigated almost the whole way while Mike worked down below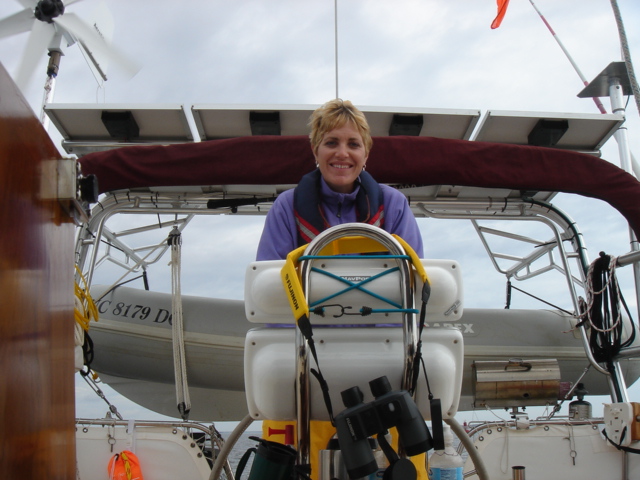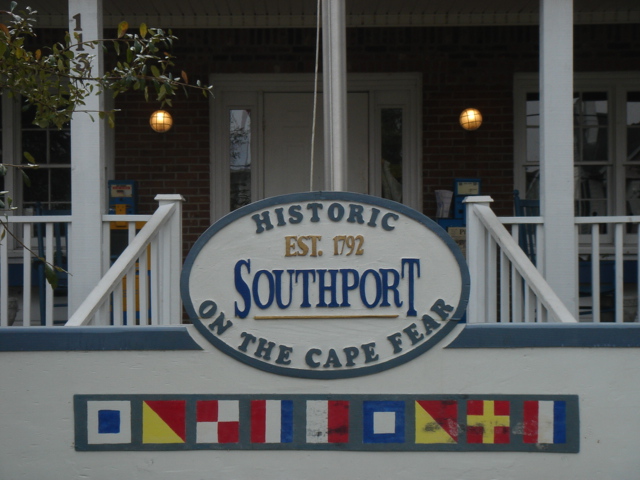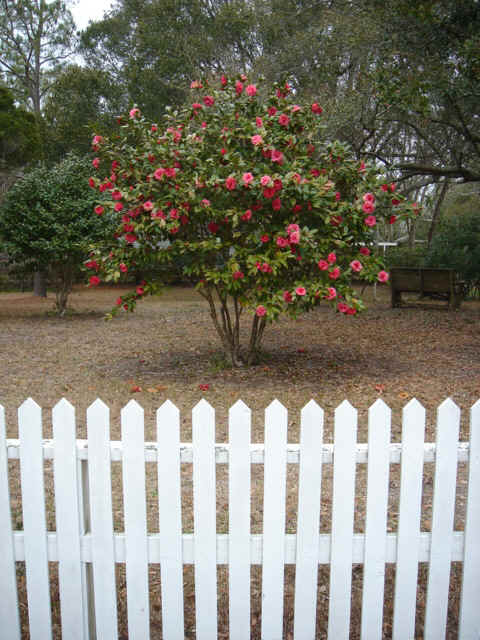 Pics from Southport, NC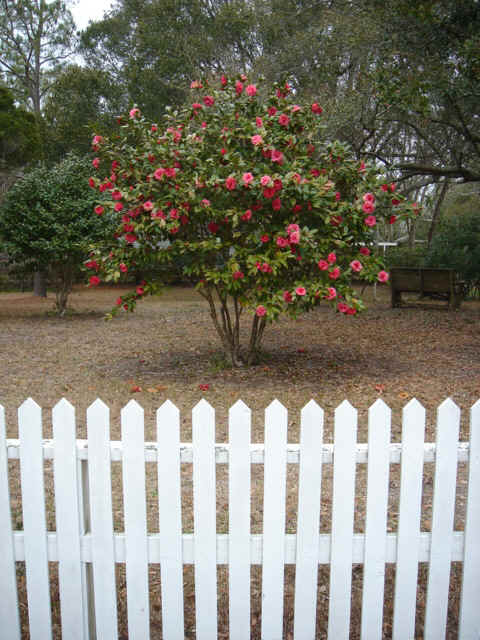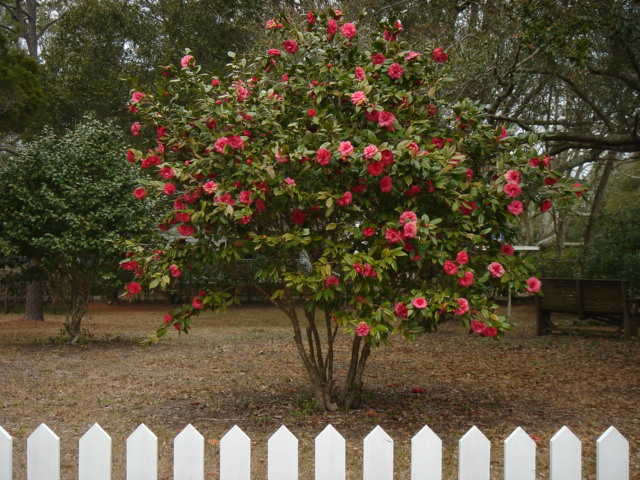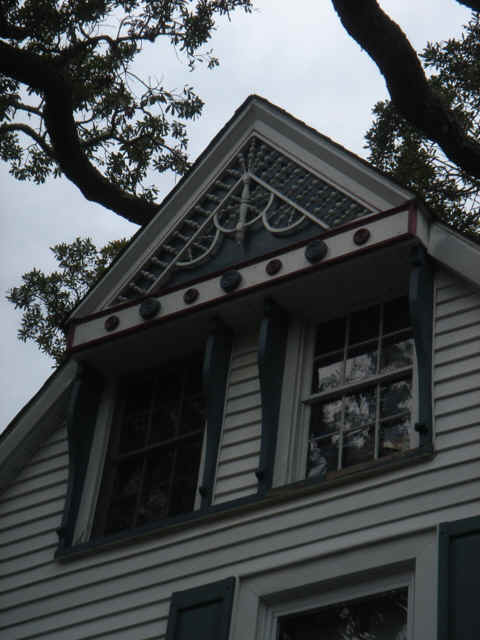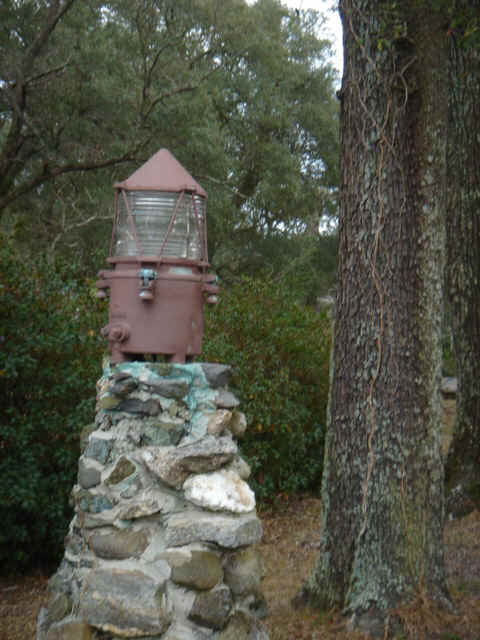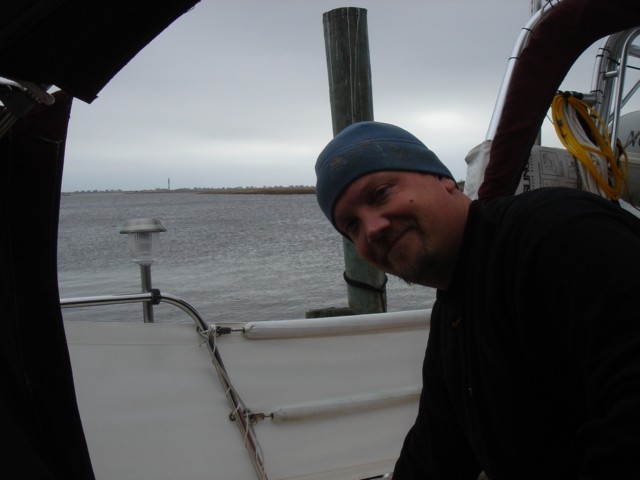 More work on the boat? - Thank you Sir, may I have another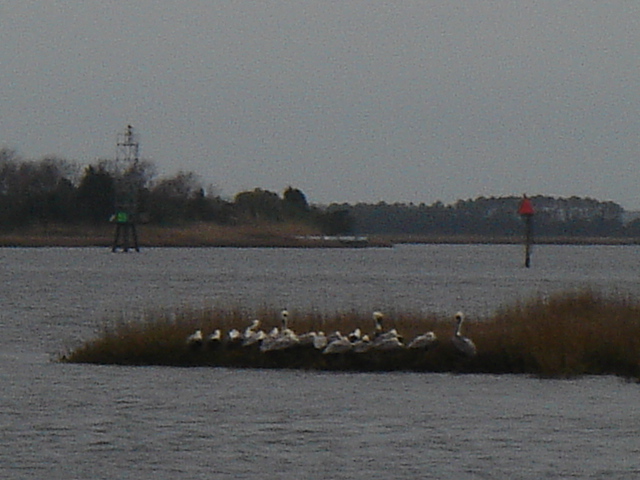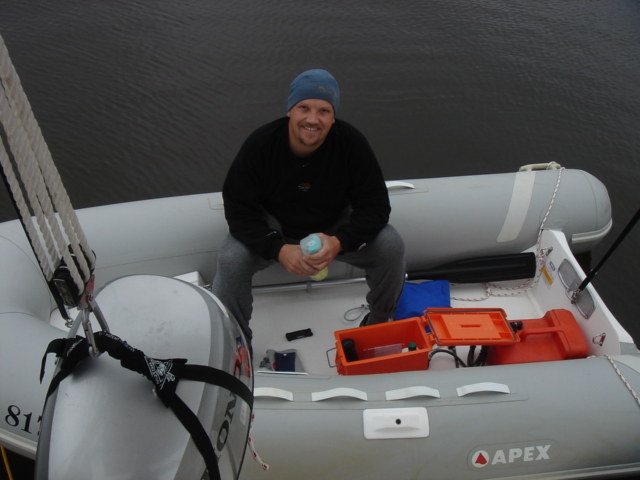 Getting the dinghy properly outfitted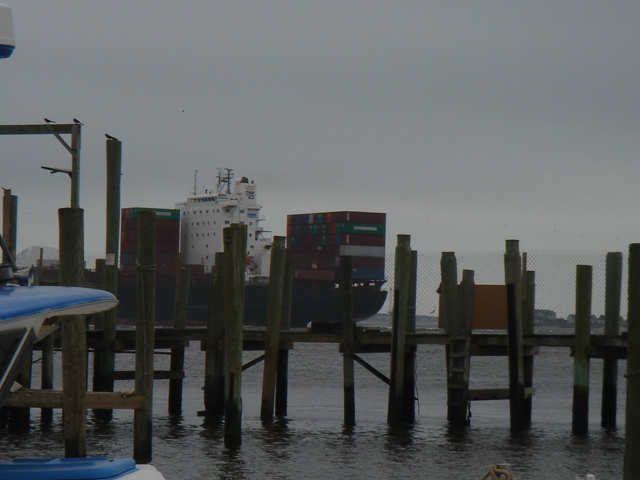 Container ship entering the Cape Fear River - Now, how could a container fall off of that 5 story stack???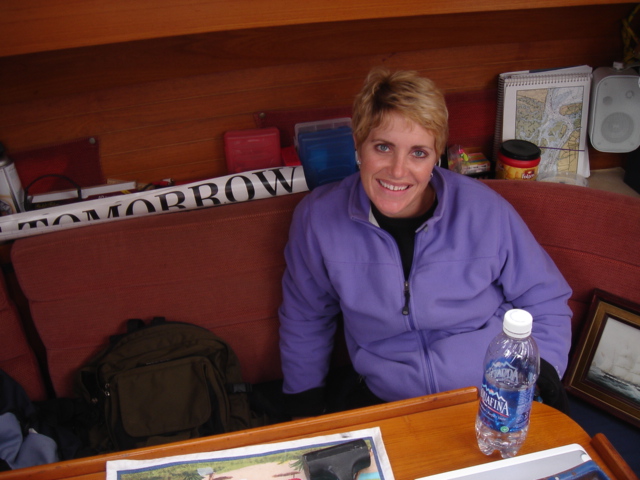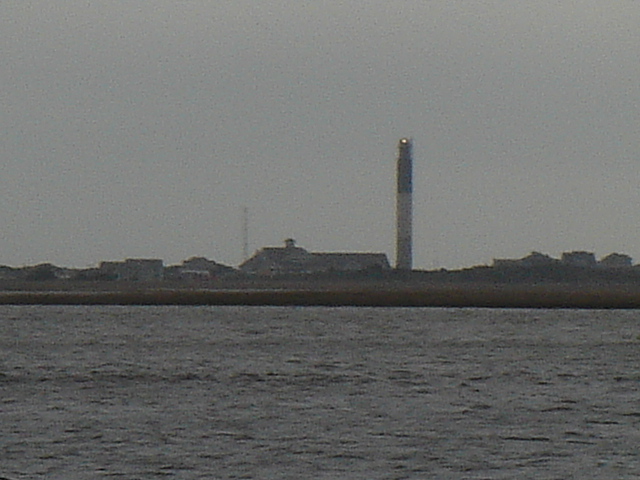 The view of the Oak Island Lighthouse from our FREE slip in Southport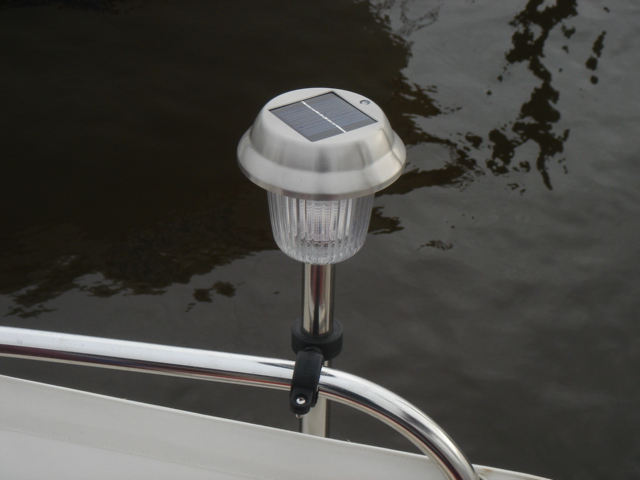 This is the RailLight - Charges all day, shines all night - See the solar panel and photo sensor on the top. This thing is pretty good for a nice light in the cockpit every night.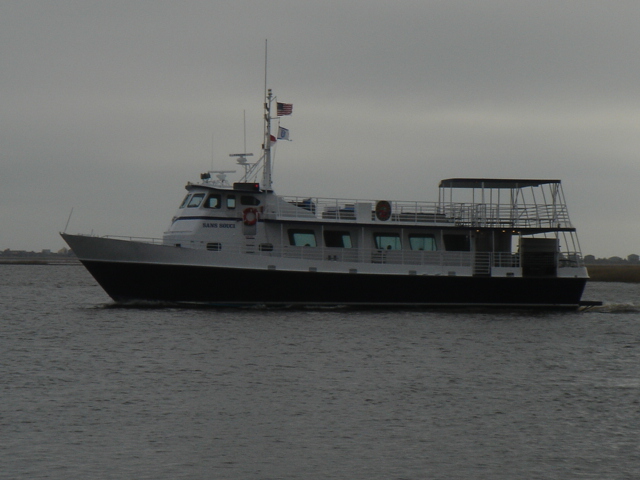 The Bald Head Island Ferry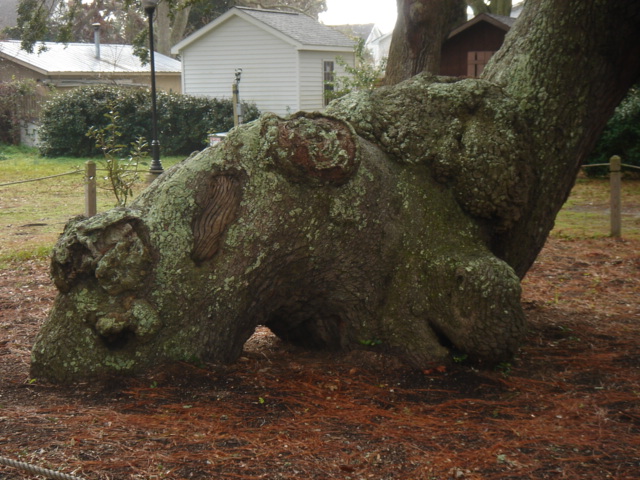 This tree was supposedly an old Indian signpost - It was manually bent over into the ground as it grew to mark a trail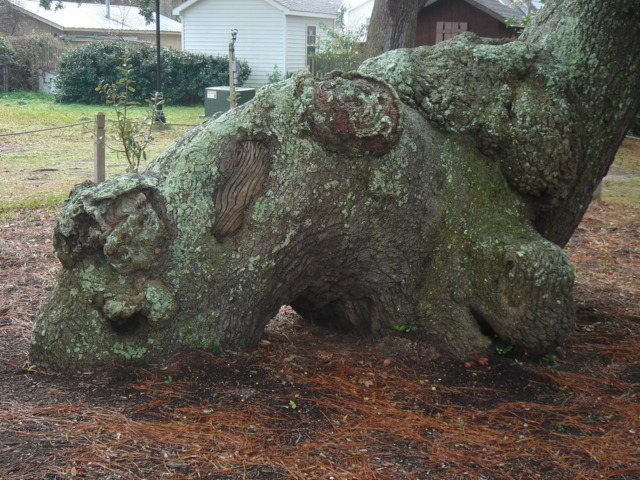 They say that in the early days of Southport, children could easily crawl underneath the arch that the tree makes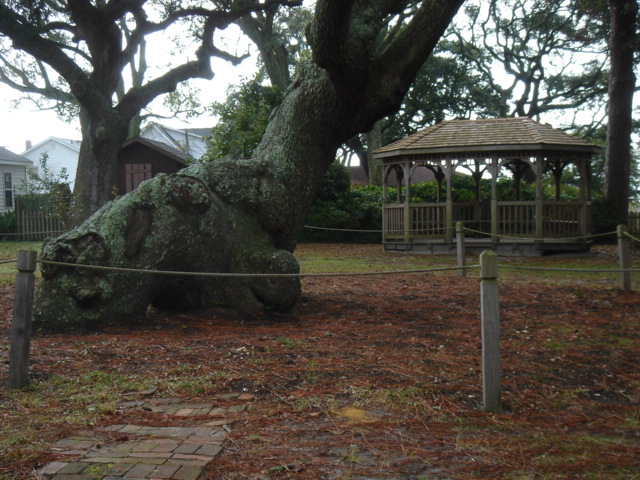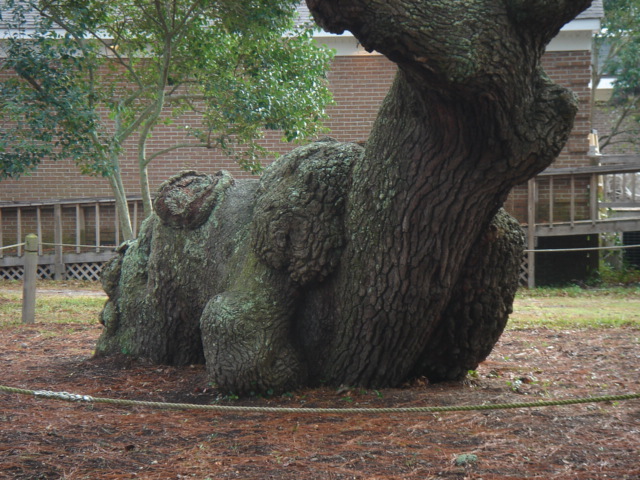 It is now honored with a central location in one of Southport's public parks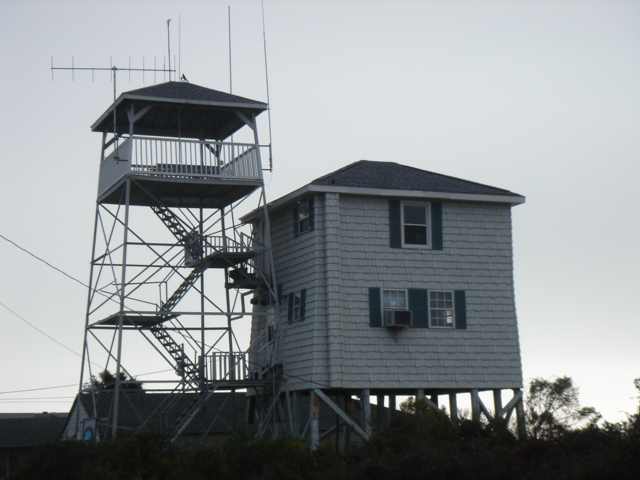 Historic Pilot's Tower - Used in the Civil War to pilot Blockade Runners through Frying Pan Shoals at the mouth of the Cape Fear River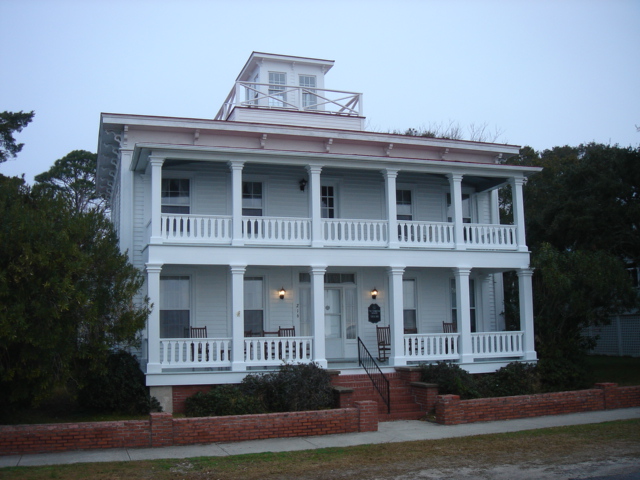 Home of one of Southport's most famous Civil War Pilots - Southport was originally called Smithfield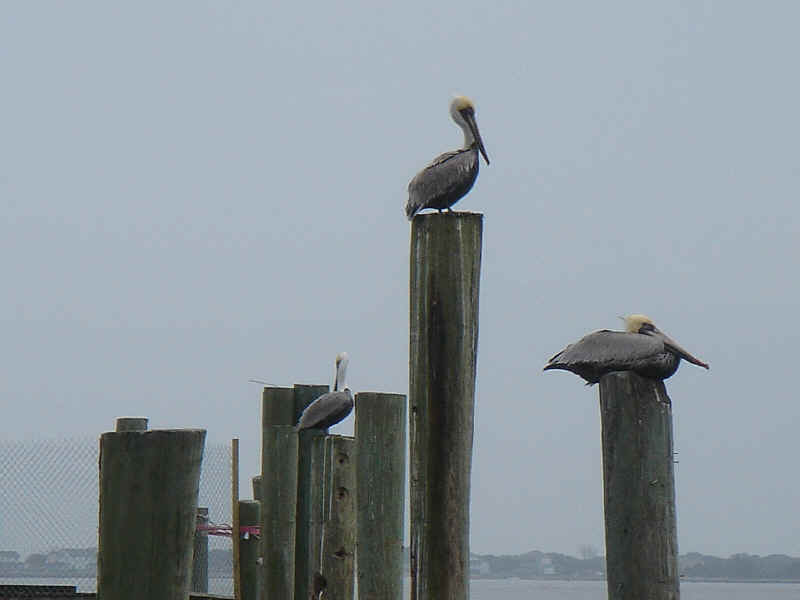 Taken from the boat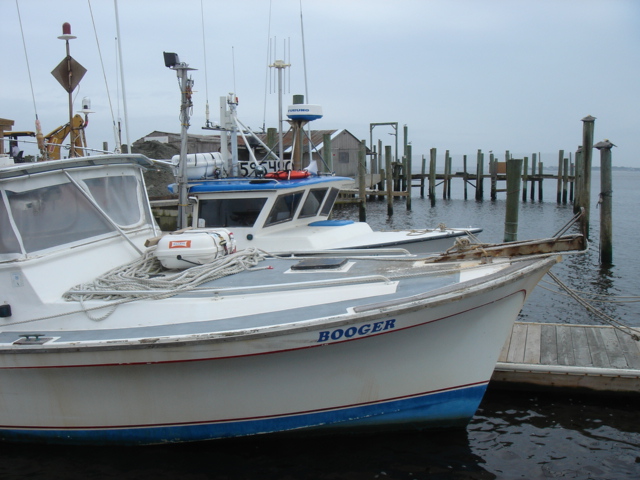 Our neighbor - BOOGER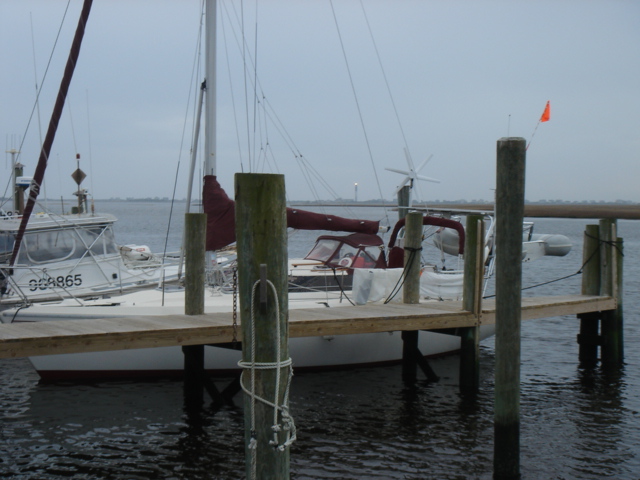 Tomorrow with the Oak Island Lighthouse in the background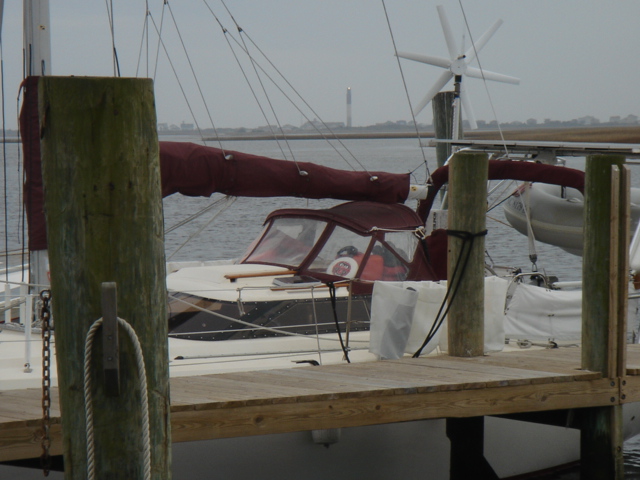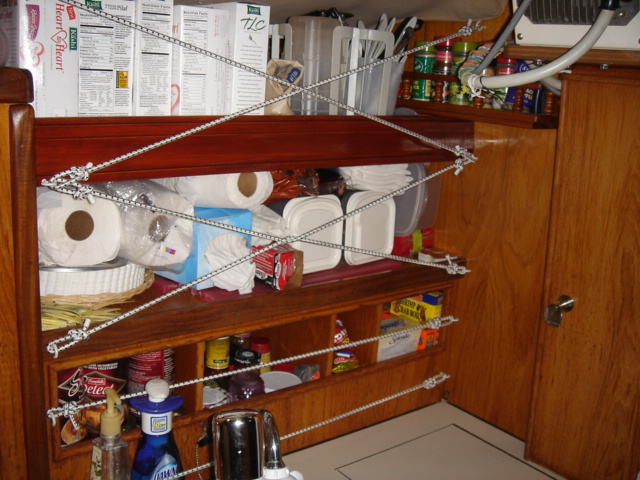 Preparing for the next offshore leg, which is likely to be rough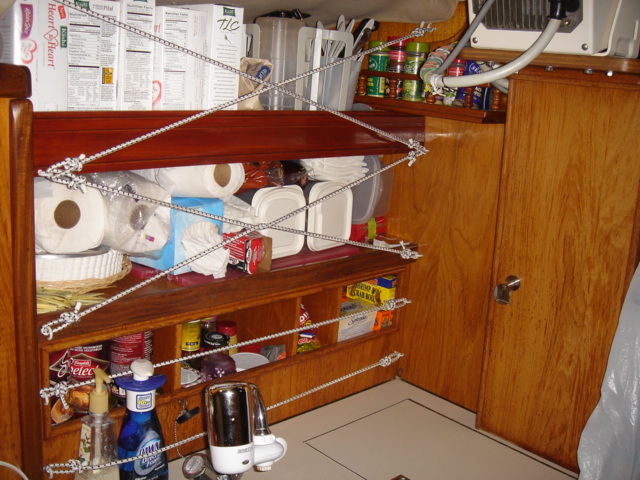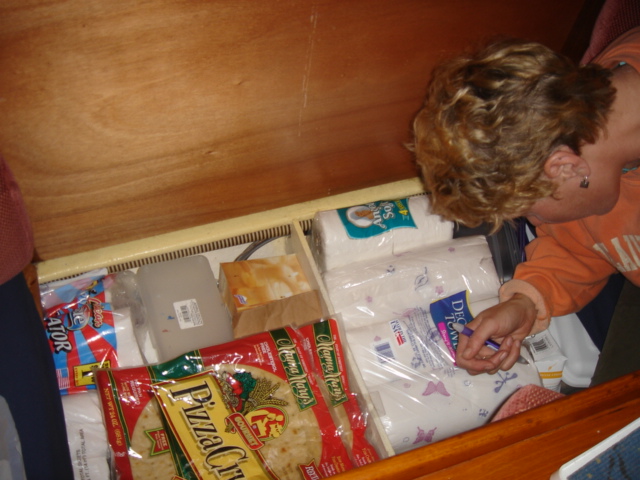 Kate organizing the provisions and making notes about where things are stored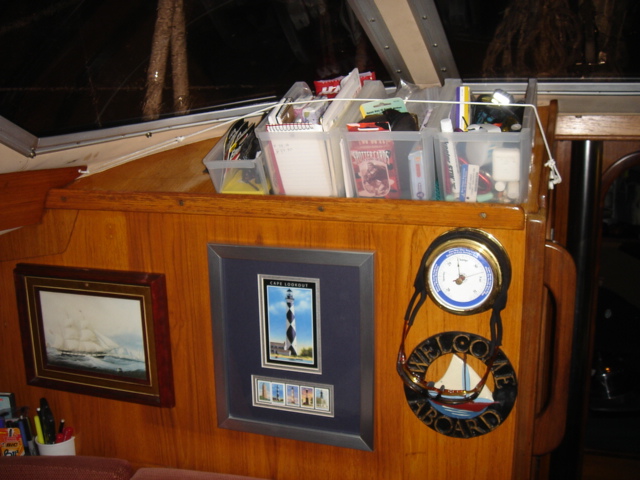 Strap everything down
Click Here to move on to the next leg of the Grand Voyage