The Journey Home, Part III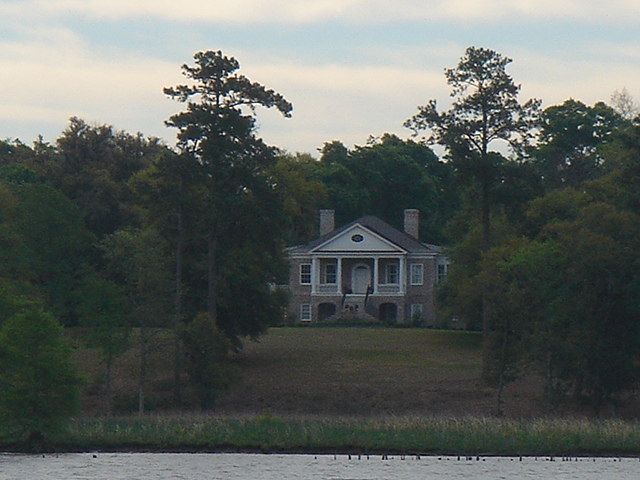 Just another beautiful house on the ICW - Southport, NC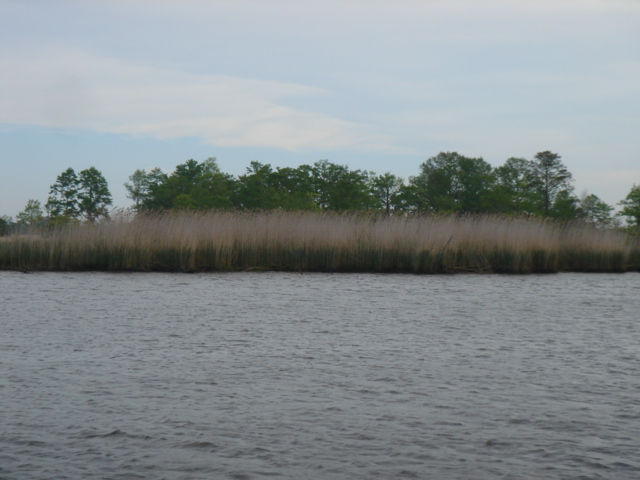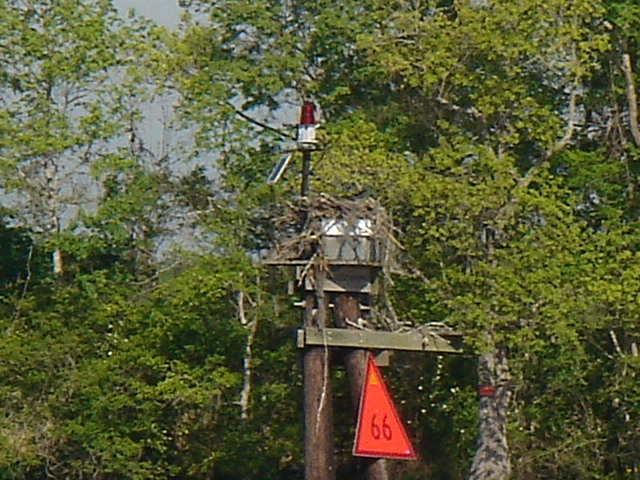 Osprey Nests were everywhere on this stretch of the ICW through South Carolina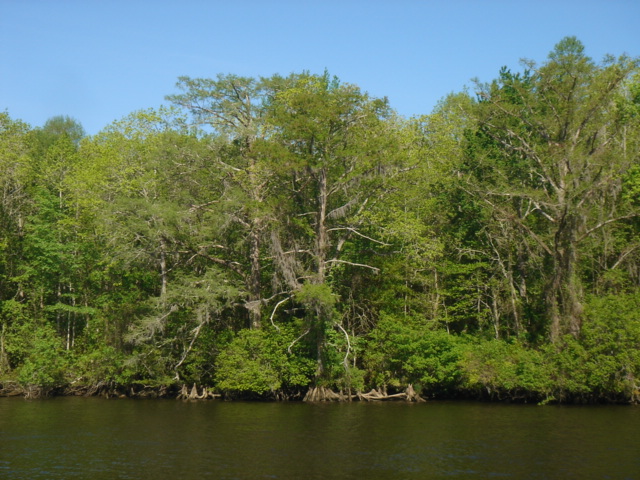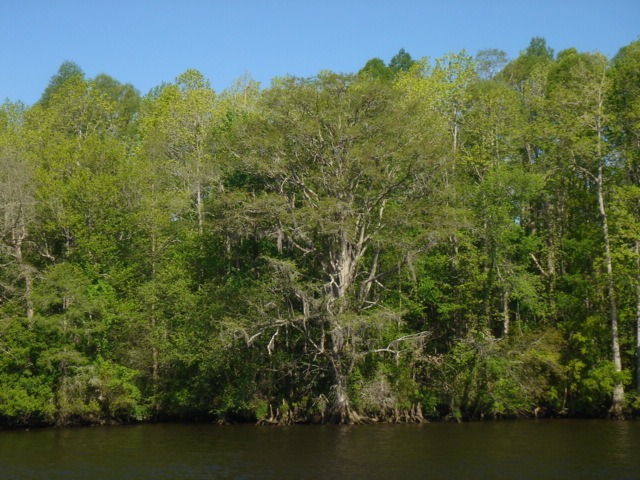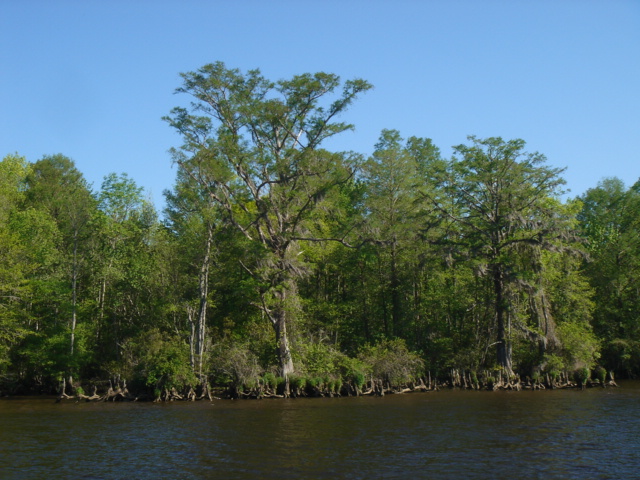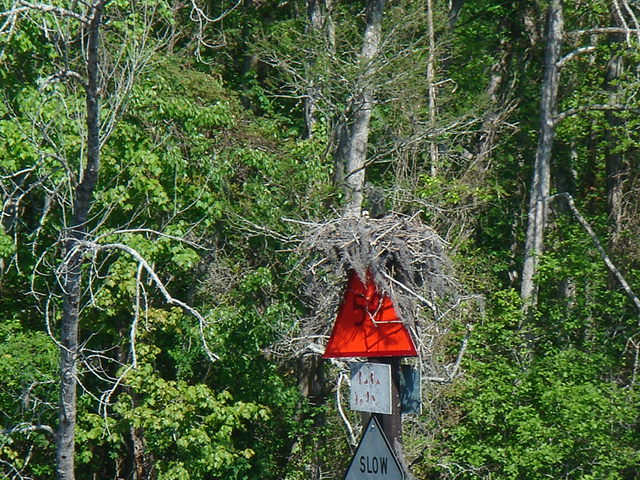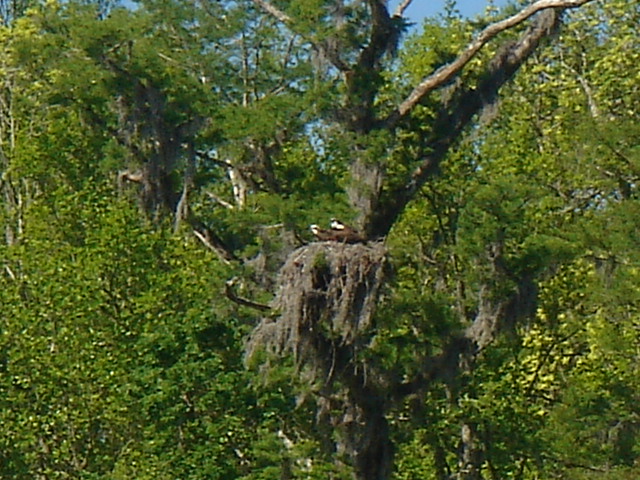 Almost every nest we saw had at least one Osprey in it, this one had two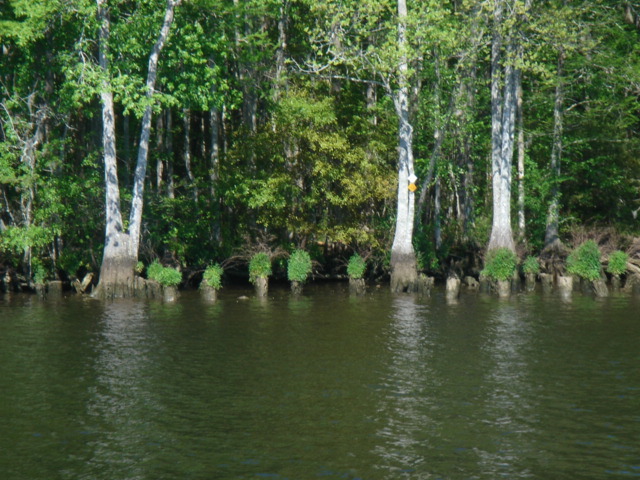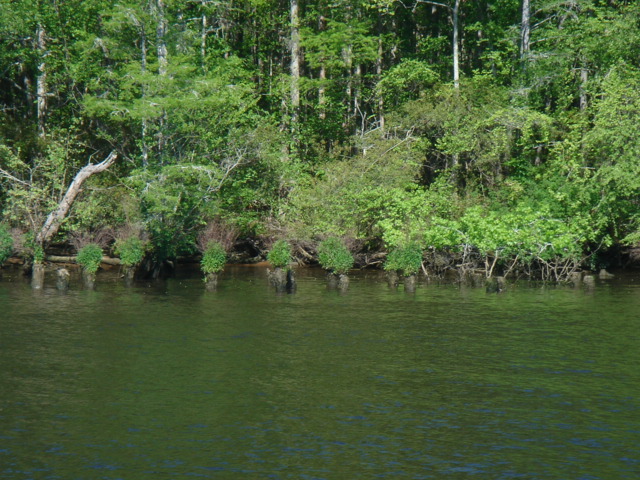 The river was a dark brown color from the tannins in the trees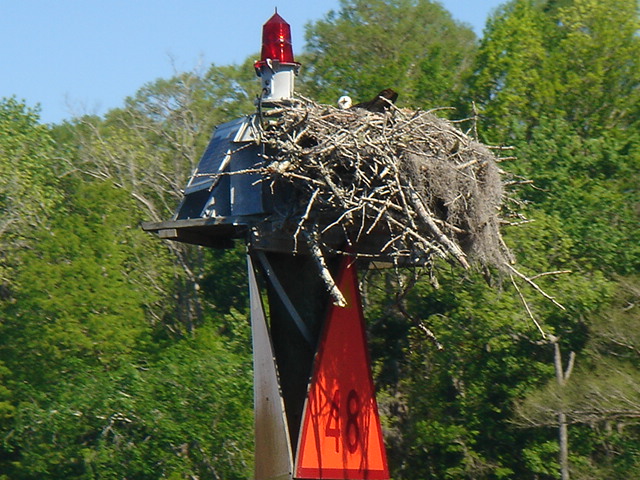 This osprey is looking right at you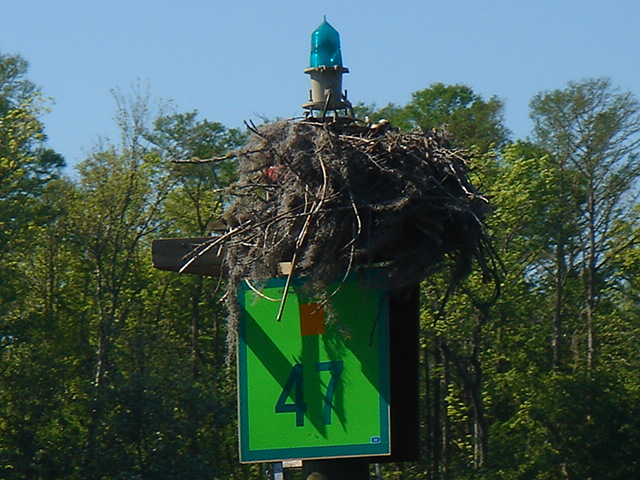 The nests are enormous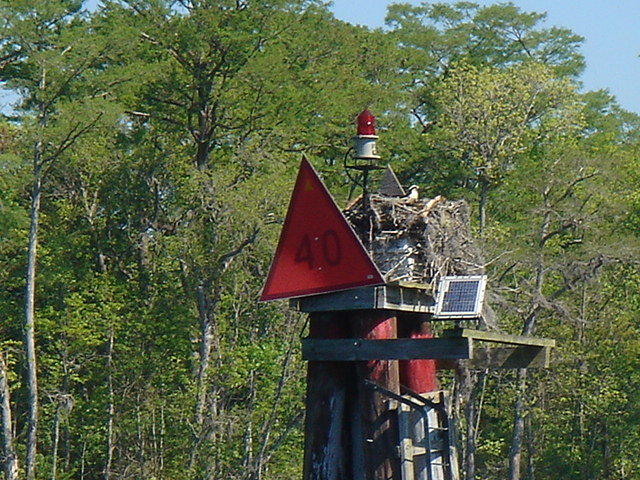 An osprey is also called a fish hawk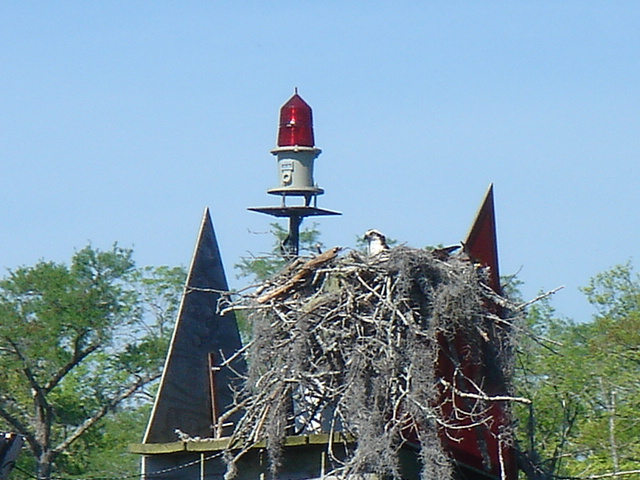 We have seen them pluck flounder off of the bottom of the river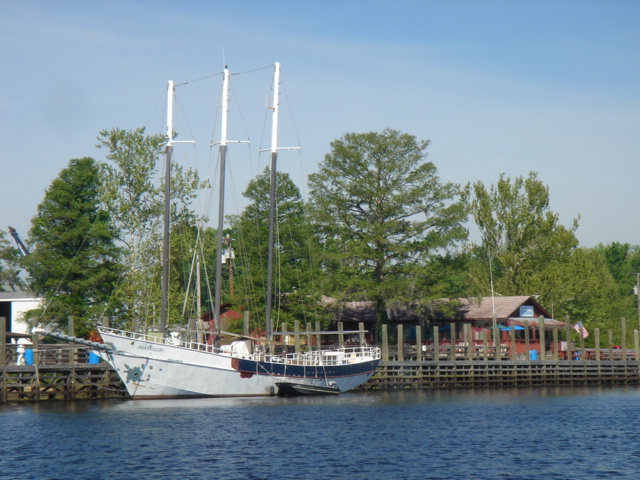 A schooner on the ICW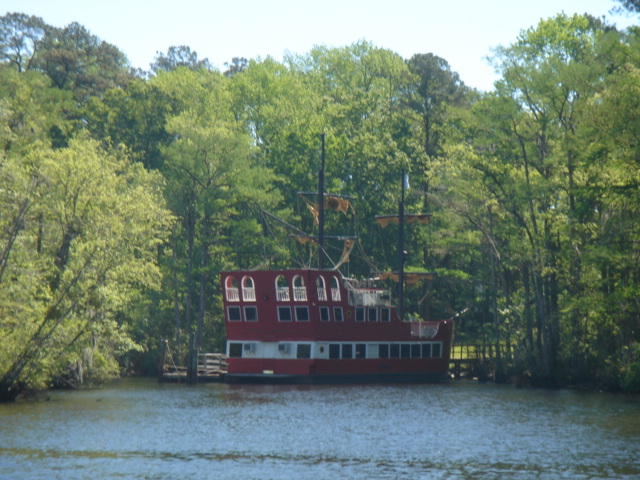 A Pirate Ship hidden in a cove in South Carolina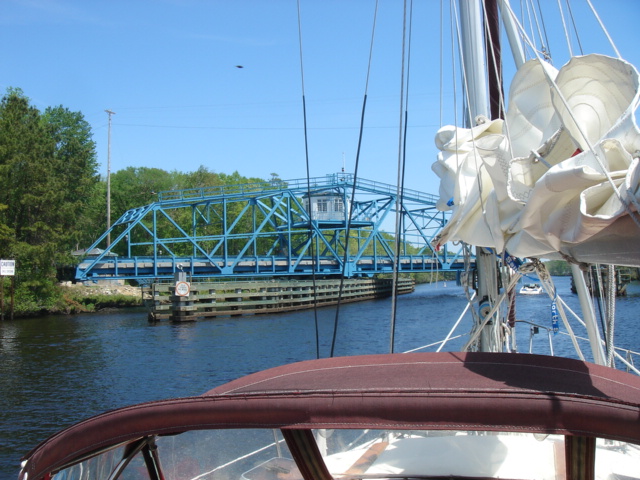 A Swing Bridge on the ICW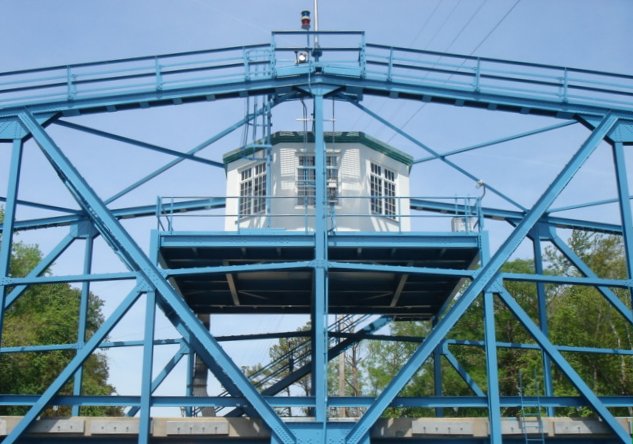 The bridge tender is in the white booth in the middle of the bridge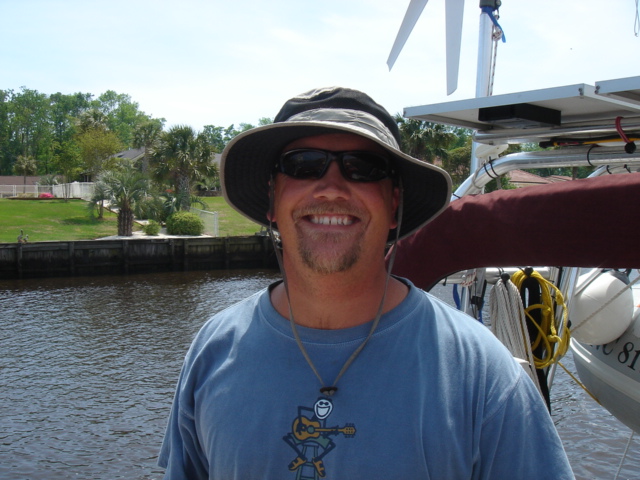 Capt. Mike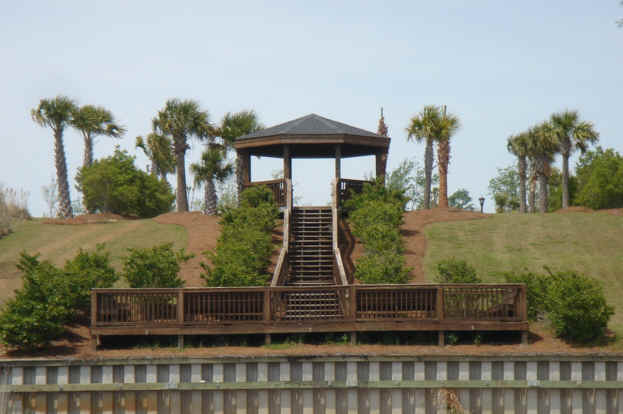 We are nearing Myrtle Beach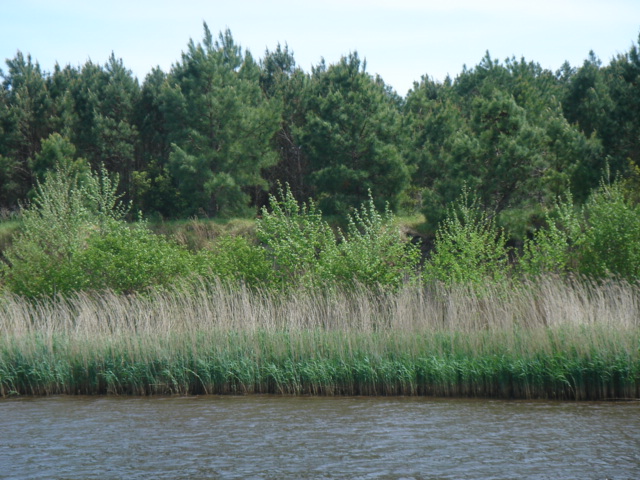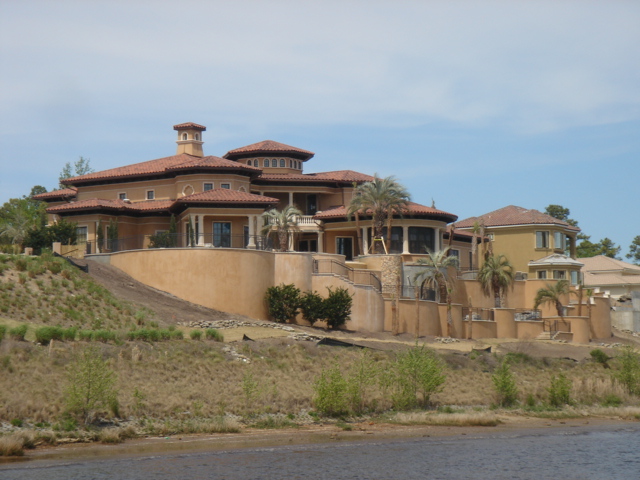 The houses keep getting bigger and bigger the closer we get to Myrtle Beach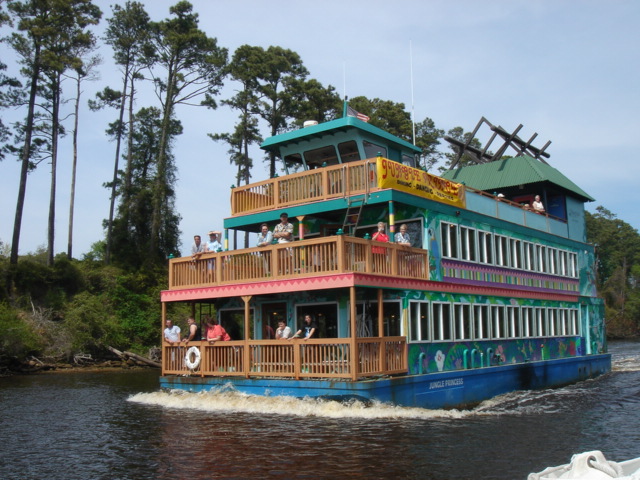 The Jungle Princess a huge tour boat out of Myrtle Beach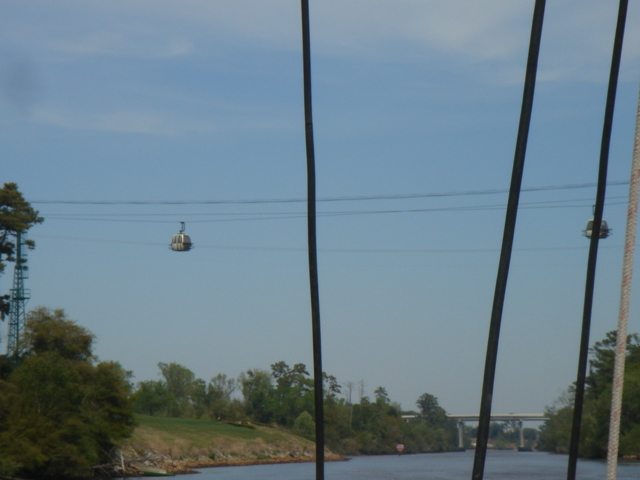 This was a gondola to get you across the ICW to a golf course, pretty cool!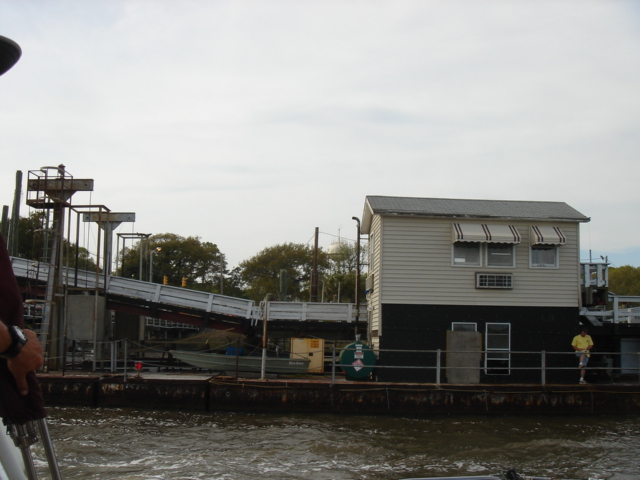 This is the only Pontoon Bridge on the entire ICW, it is a relic and there are plans to do away with it. It is at Sunset Beach, NC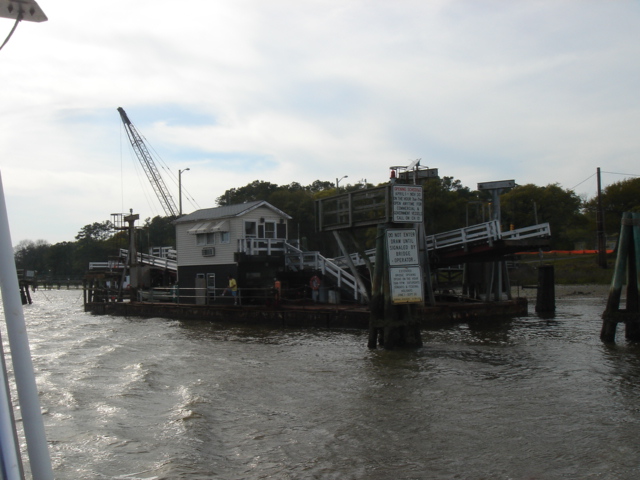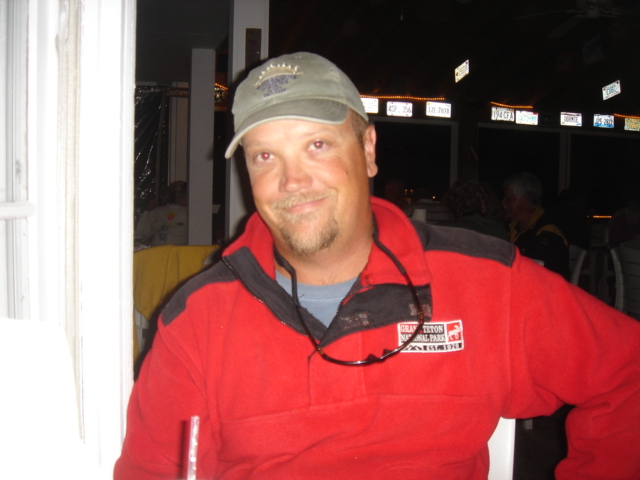 Holden Beach, NC - The Provision Co.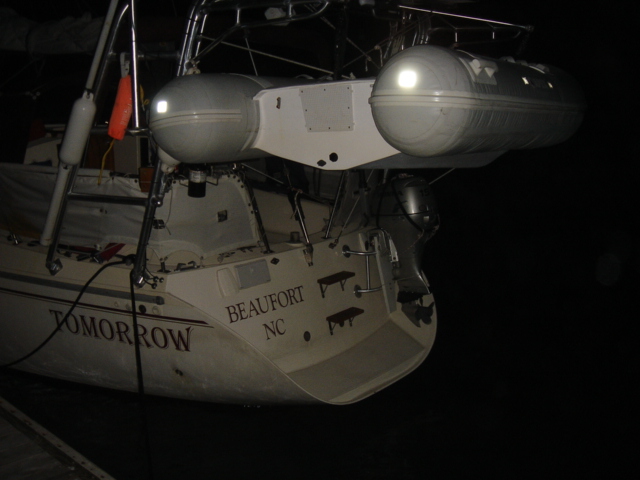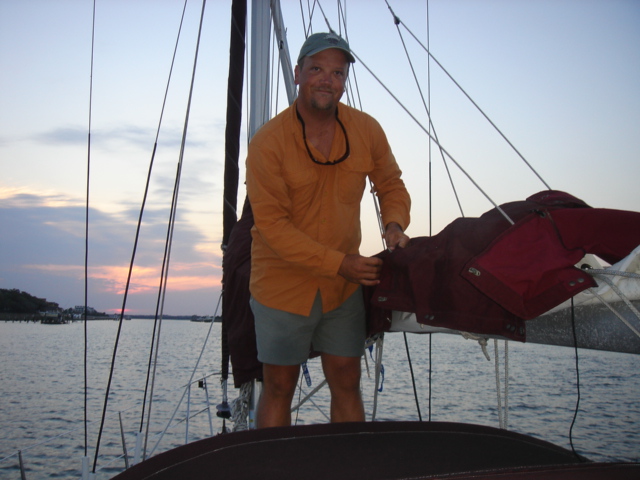 Mike decided we would not be going offshore and is putting the sail cover on the mainsail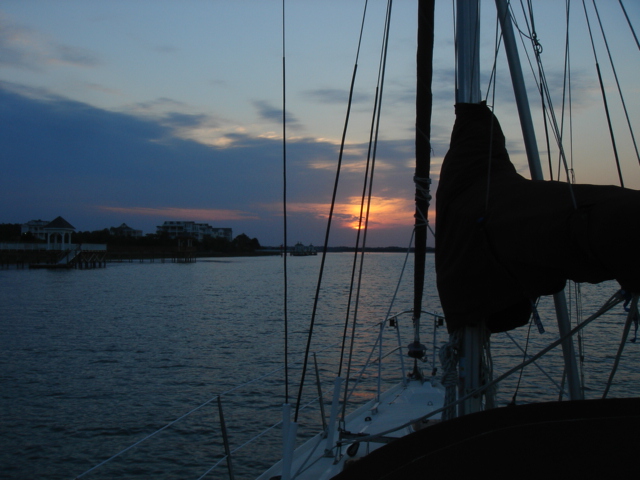 Sunrise Easter morning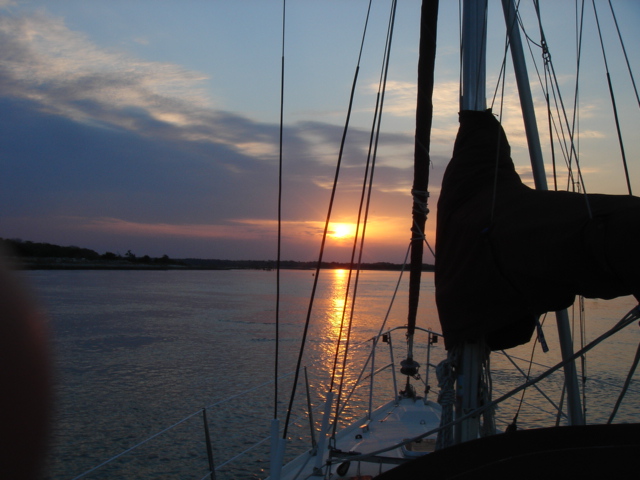 Looks like God made it an extra special sunrise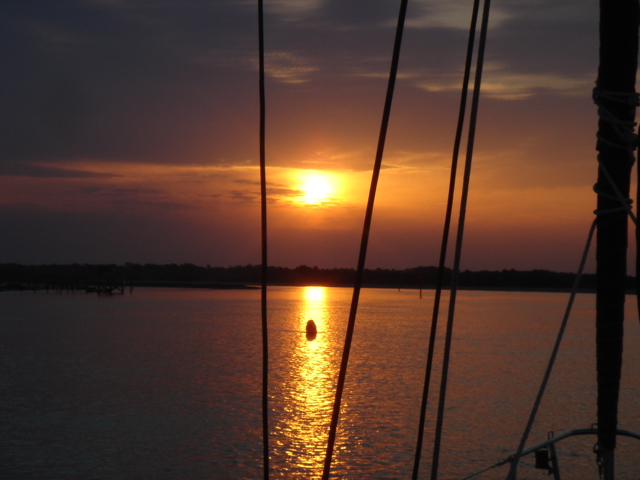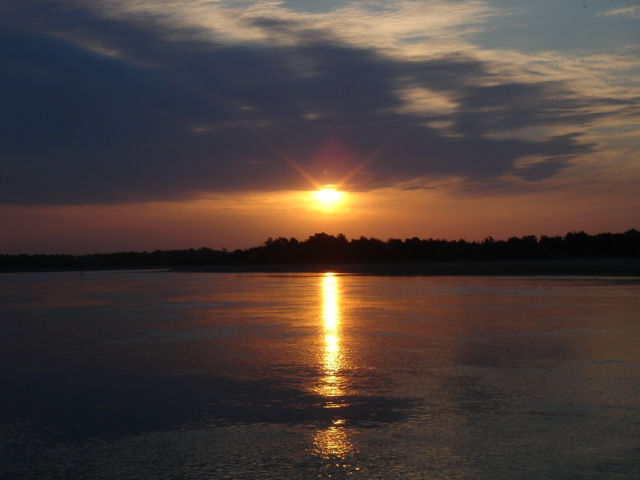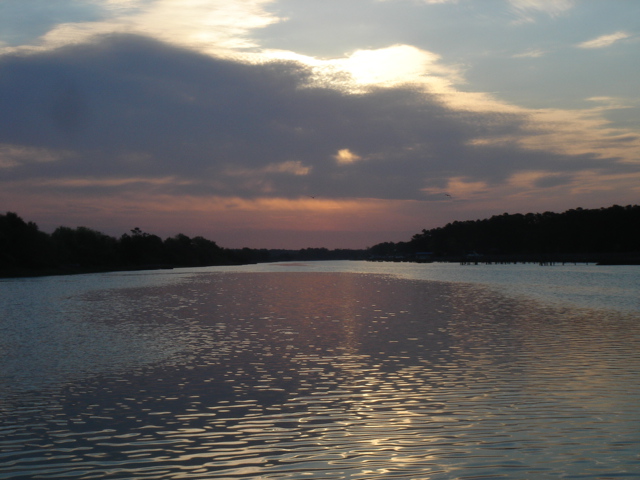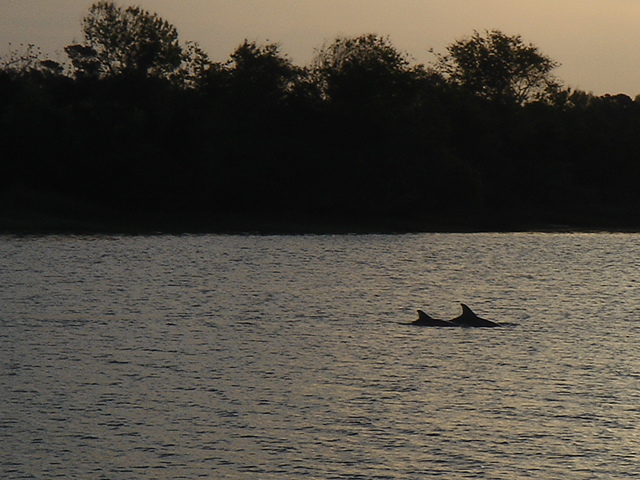 He sent dolphins for us to enjoy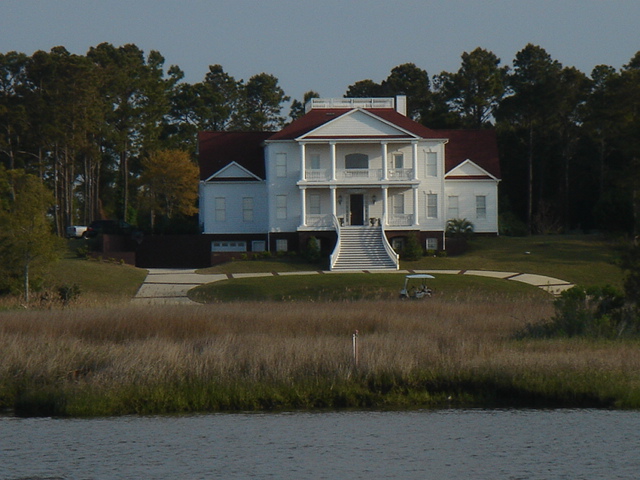 What a spread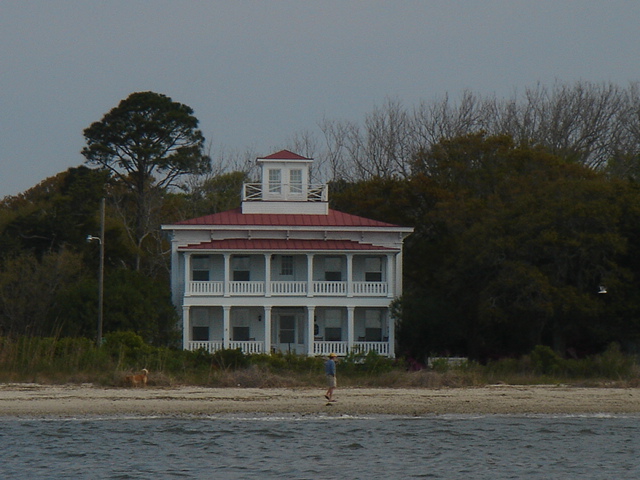 This is an historic home in Southport, NC - It was inhabited by a Captain who was the most famous Confederate pilot for the blockade runners during the Civil War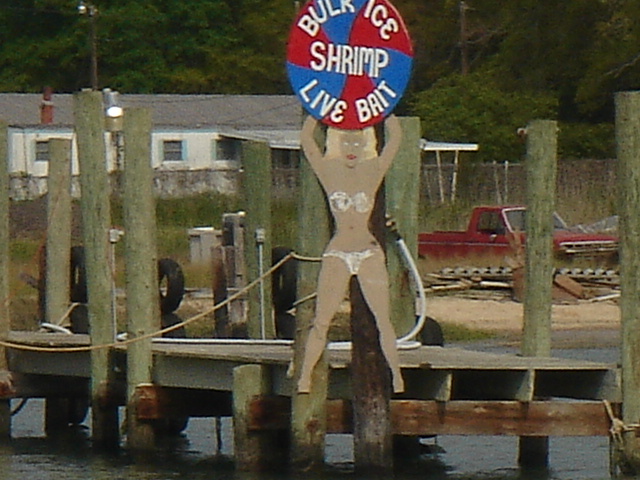 Some of the less interesting scenery - Wilmington, NC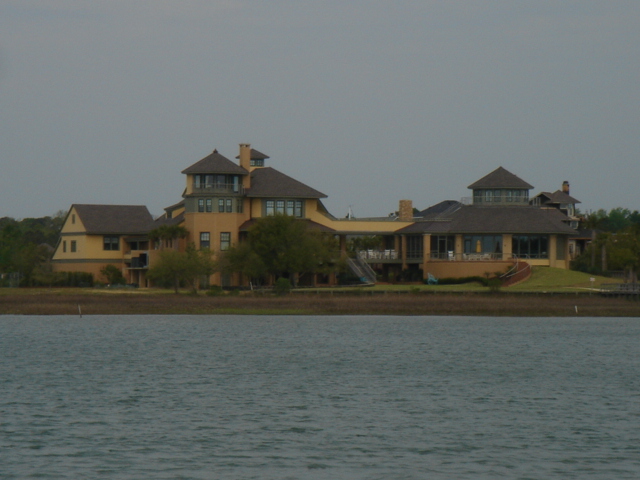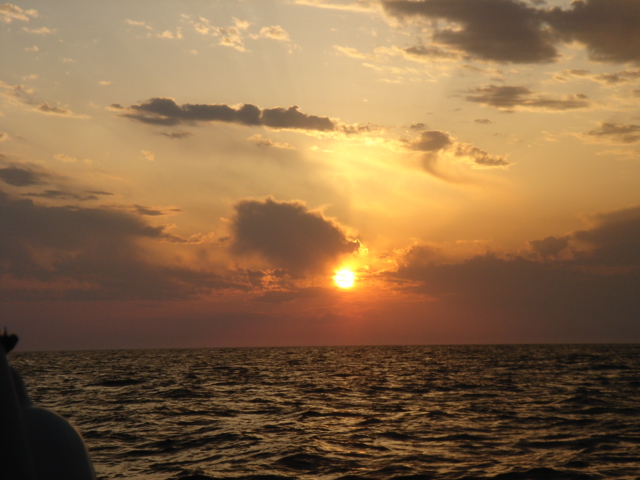 Mike wound up taking the sail cover off - we left the ICW at Masonboro Inlet to sail to Beaufort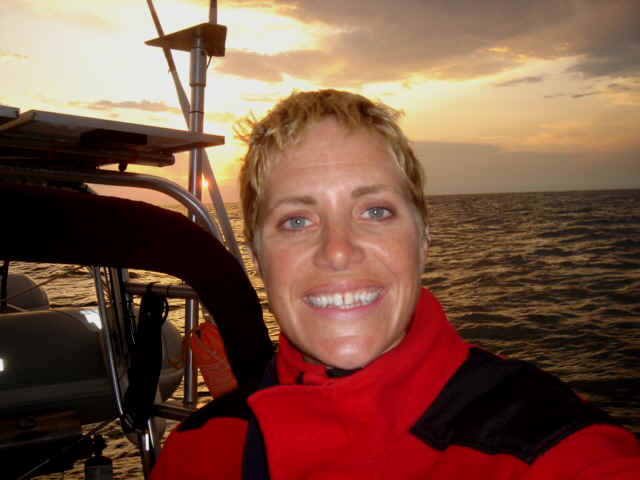 Yeah, we are out of the ICW!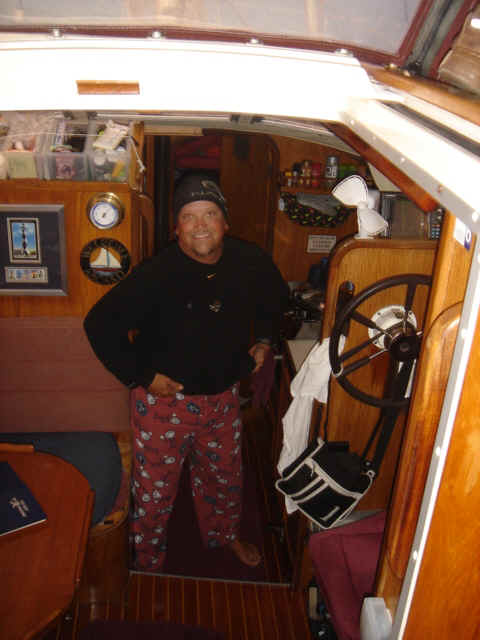 Another night passage and we are back in Beaufort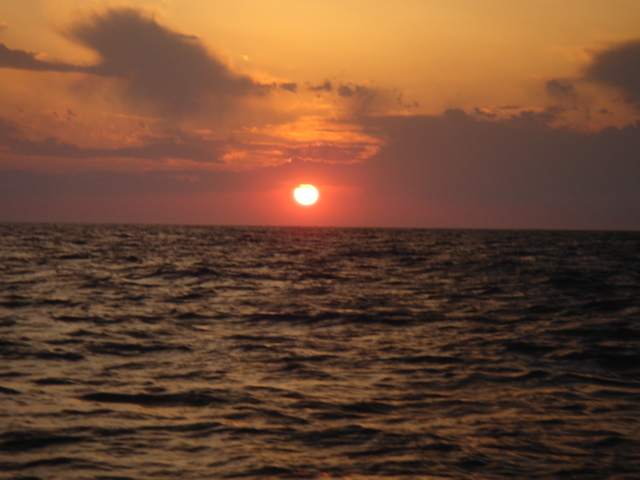 Our last sunset of the trip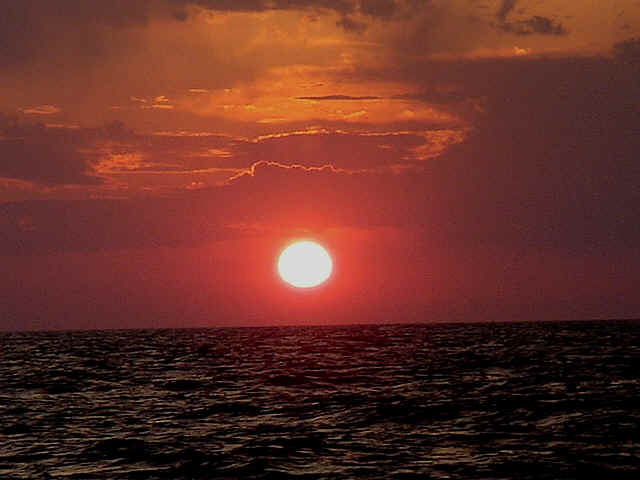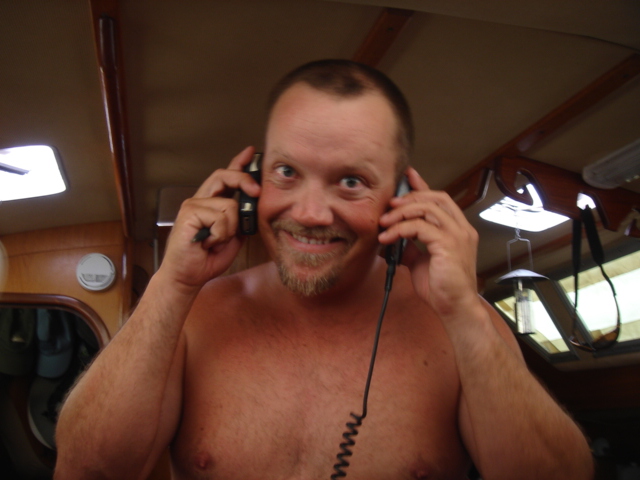 Back to work in Beaufort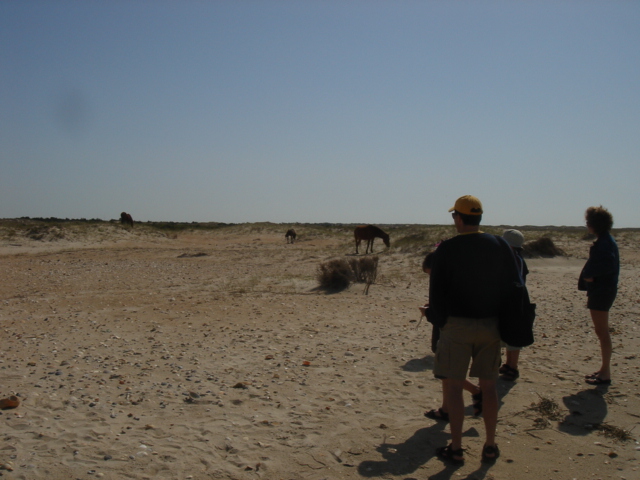 A Wild Horse & Shelling Safari guided by Mike, hope you got some rest!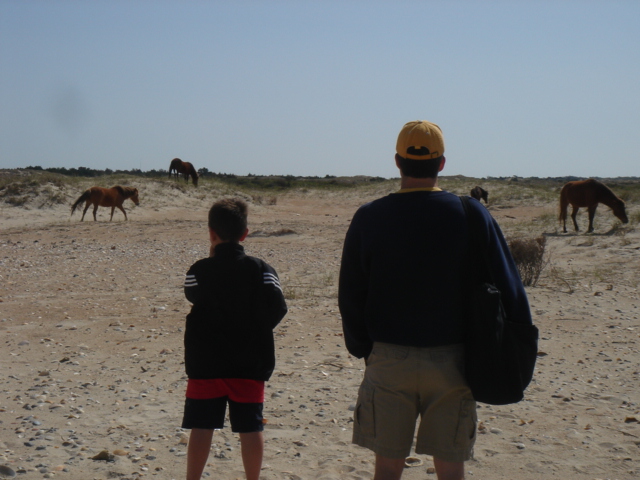 The horses were very active