We pulled in the Dinner Key channel Saturday, February 4th in the afternoon. The sun was warm and the water was clear enough to see the bottom in 15 or 20 feet. We found a good spot to anchor about a half mile off of Coconut Grove. This would be our last stop in the U.S. so we had to make sure that we were fully stocked up. We provisioned with groceries, topped off our fuel tanks and propane, finished hooking up the water maker and fired it up for the first time, did laundry, got spare parts for everything we could think of, accessed the internet and tied up all the loose ends (You'd be surprised how many there can be). We stayed for two weeks, met great people and a few old friends. Capt. Mitch from Beaufort came over for dinner one night with his girlfriend Melissa. Another person we met in Beaufort, John Marshall, we saw at Scotty's landing in Coconut Grove. We were invited over to check out his boat moored at the Coconut Grove Sailing Club. He was just passing through and had rented a car so he could pick up a few passengers at the Miami airport. He kindly offered us a ride to get our propane filled, something we hadn't been able to do yet, because the place was well beyond walking distance and wasn't on any bus routes. We did get pretty good with the local bus route and took numerous trips to West Marine, the grocery store, and even one unscheduled trip through Coral Gables (got on the wrong bus). Since we were waiting for weather and had pretty much completed our outfitting, we had planned on going to the Miami Strictly Sail boat show, but a weather window opened up and we took it. Crossing the gulf stream is a big deal - you need to pick your time wisely, because if you get out there in the wrong conditions, you WILL regret it. We left Saturday, February 18th @ 4:30pm for an overnight crossing to Gun Cay. It's a good idea to cross "The Stream" at night so that you arrive just before dawn on the Bahama Banks with the whole day to sort things out. It's pretty amazing being in 4,000 feet of water one minute and ten minutes later being anchored in 10 feet.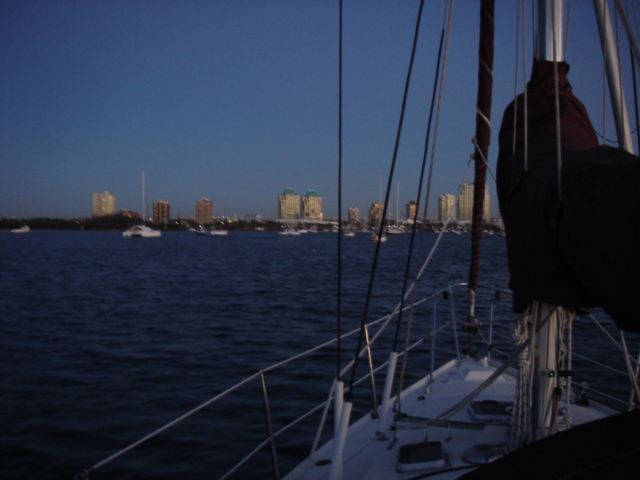 Key Biscayne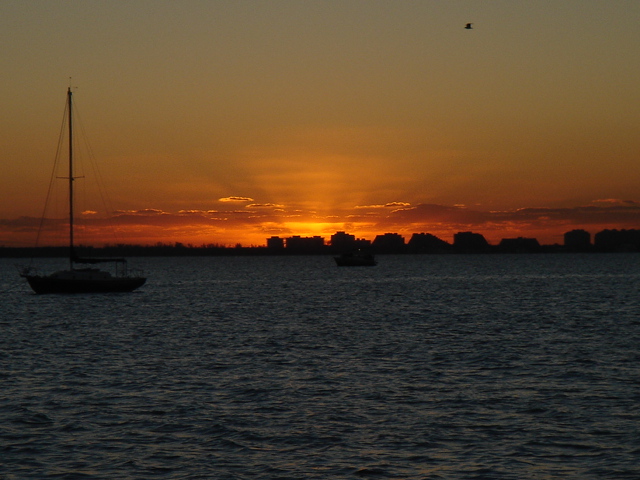 Sunrise at Key Biscayne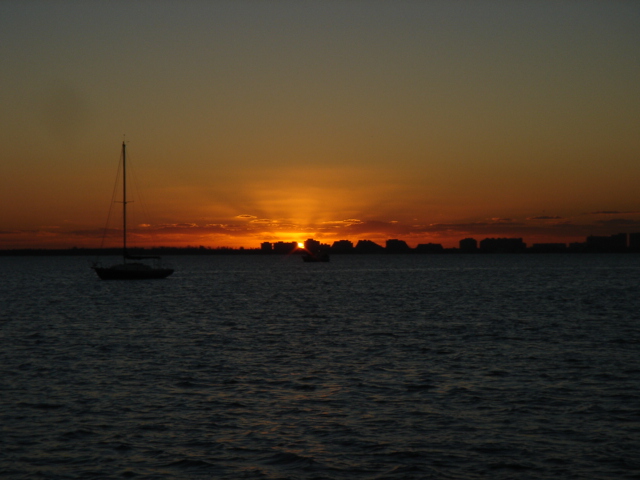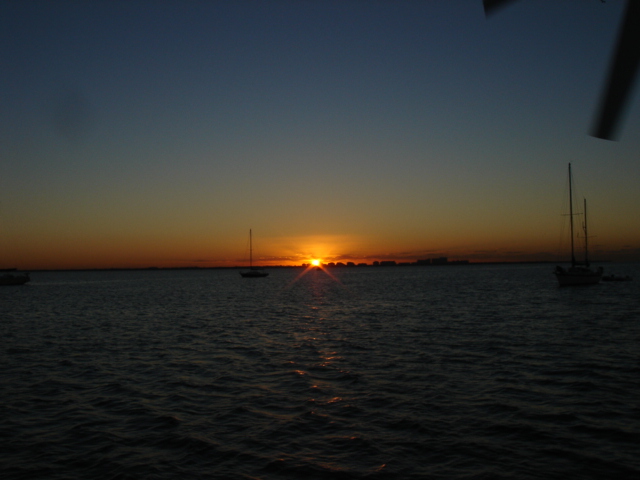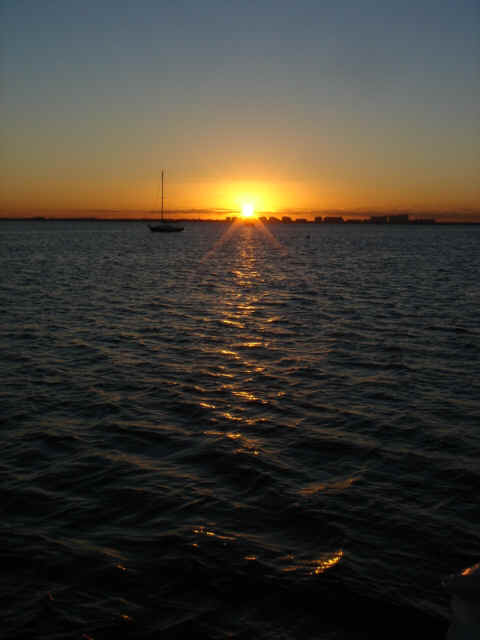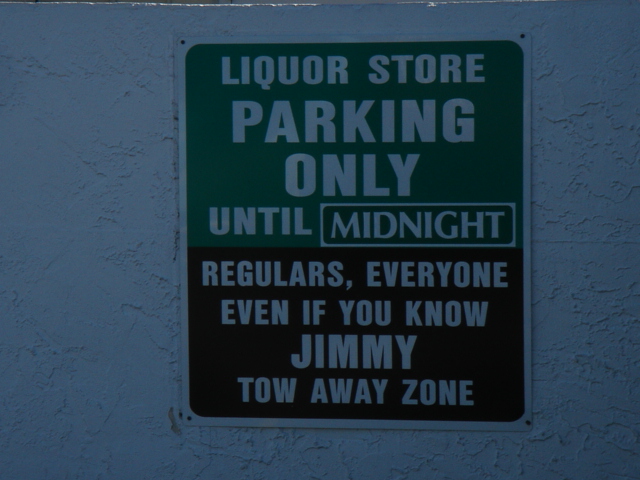 I think Joey at Clawson's would really get a kick out of this, It was Flannigan's restaurant in Coconut Grove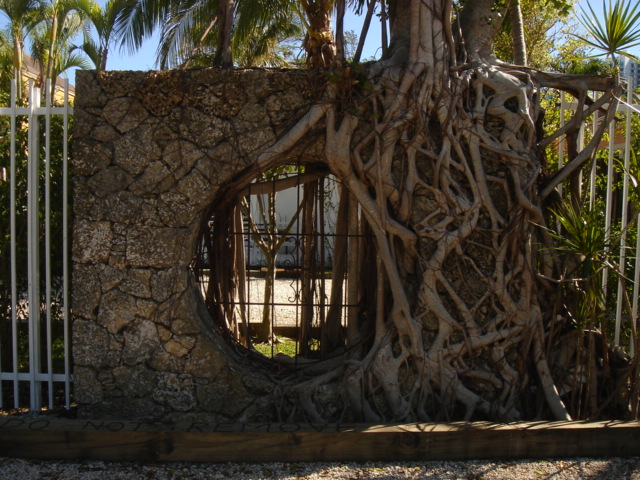 A very old coquina wall (made from shell fragments) with what looks like a Mangrove tree wrapped around it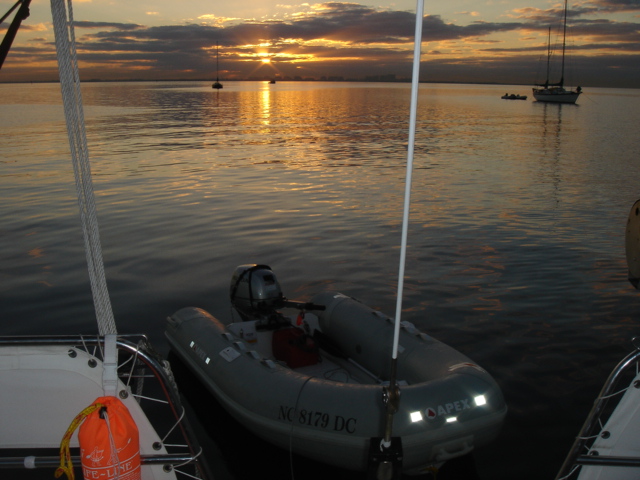 The dinghy (our car) on a glassy bay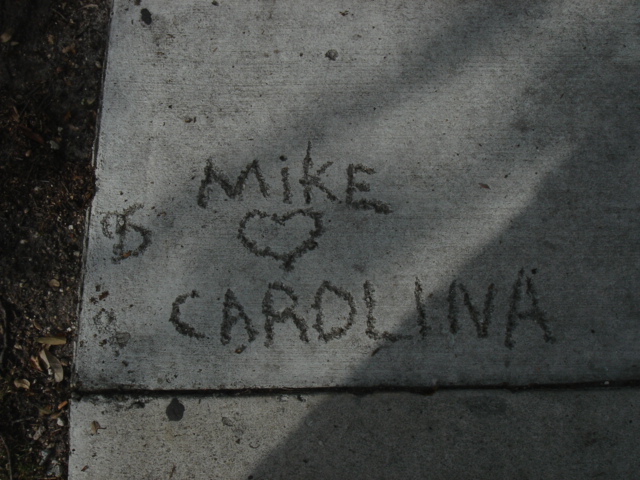 This is a damn lie! Go Pack!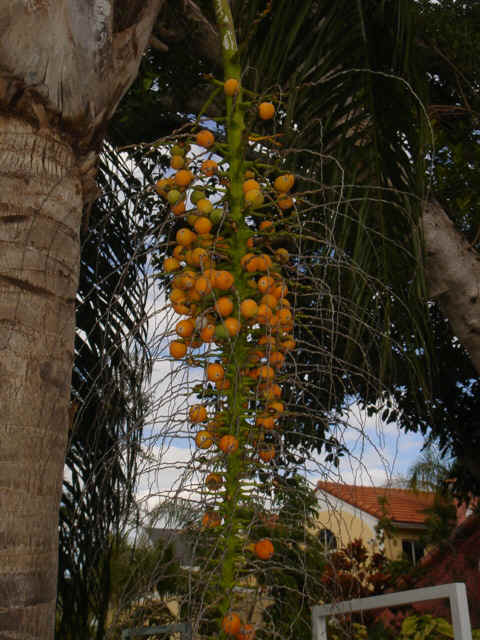 Not sure, but this was hanging from a palm tree?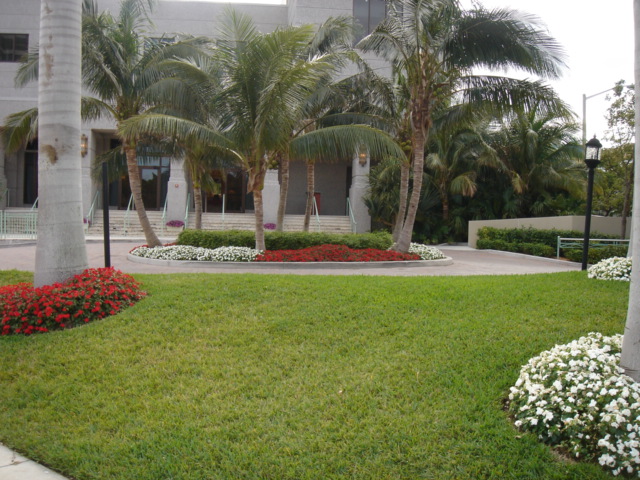 The grounds at the Ritz Carlton or some fancy hotel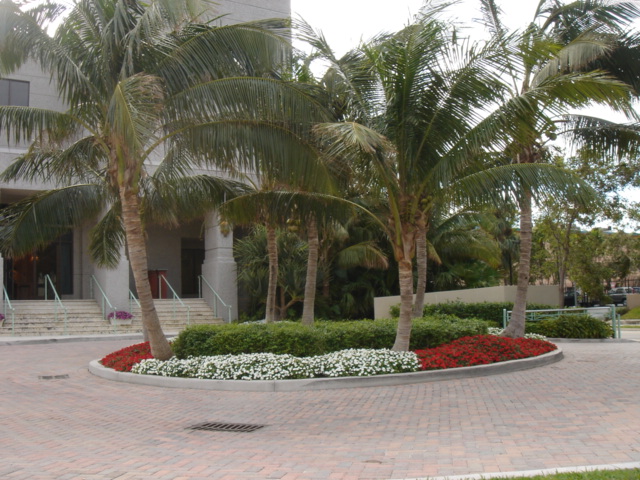 The Ritz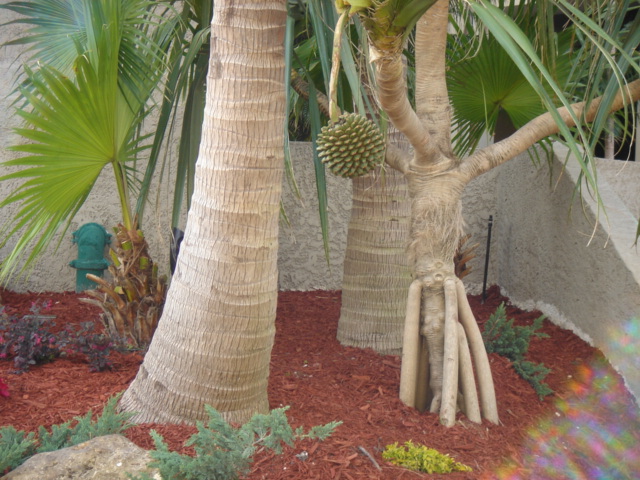 Another strange seed pod on a palm tree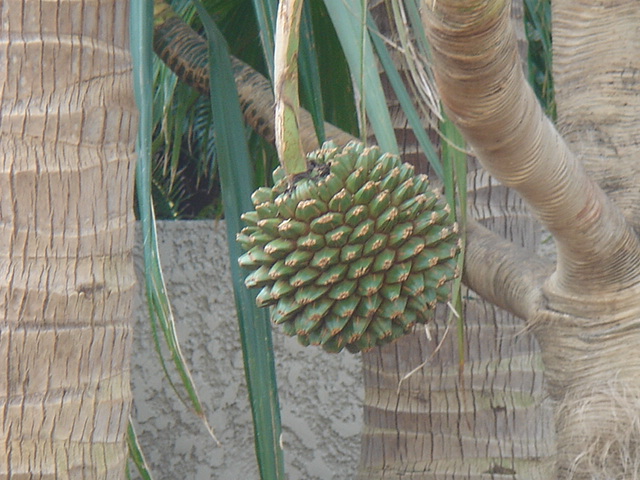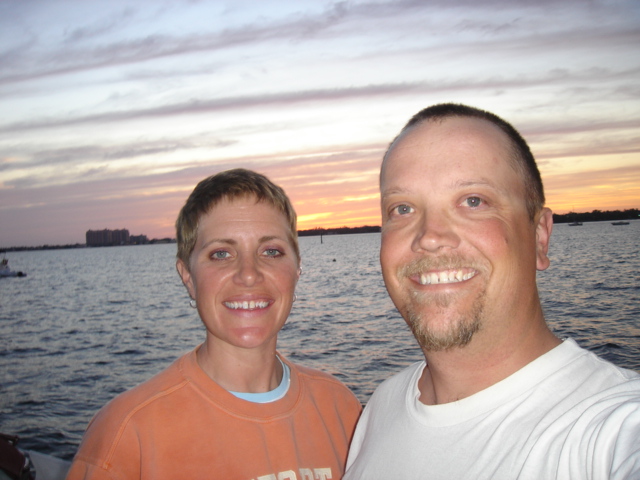 Kate loves her Beaufort sweatshirt from Island Trader's in Beaufort, NC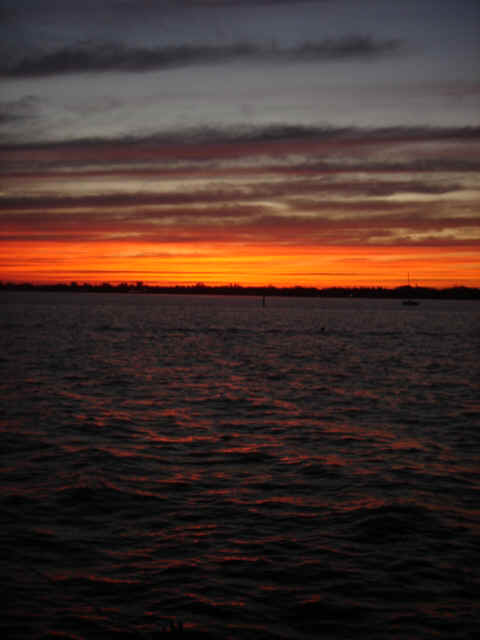 An unmatched sunset on Dinner Key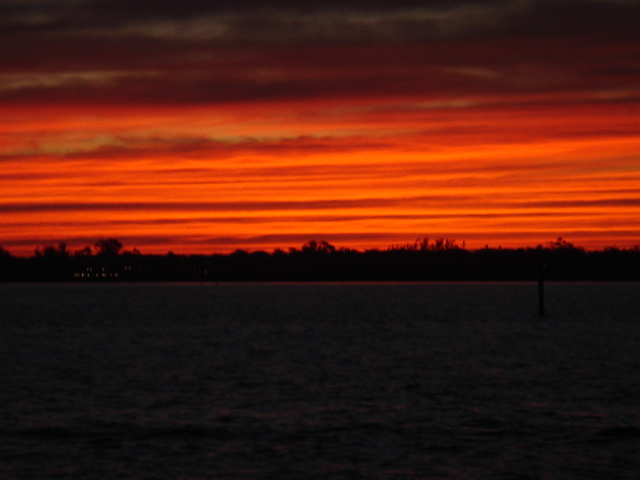 God's paintbrush must be huge!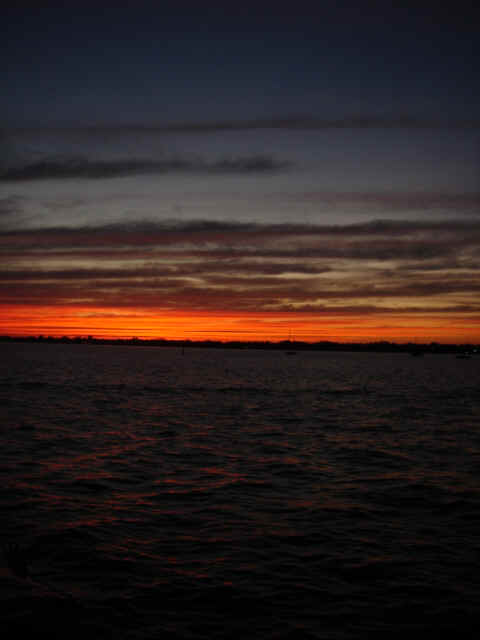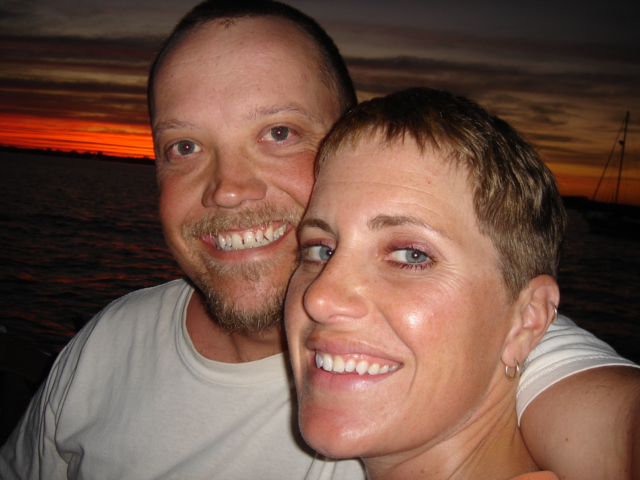 Another self photo, we're getting good at this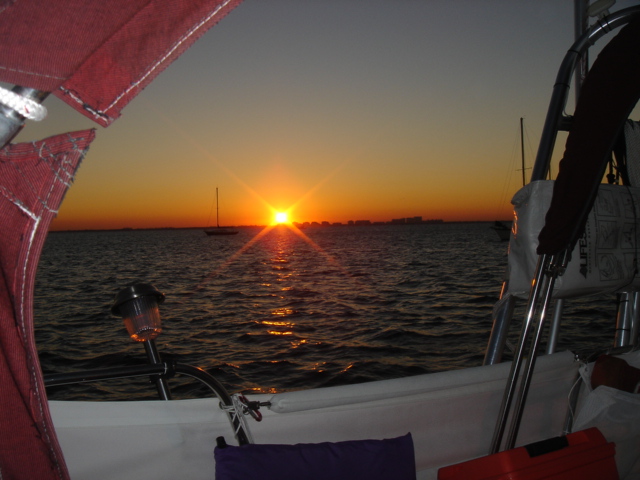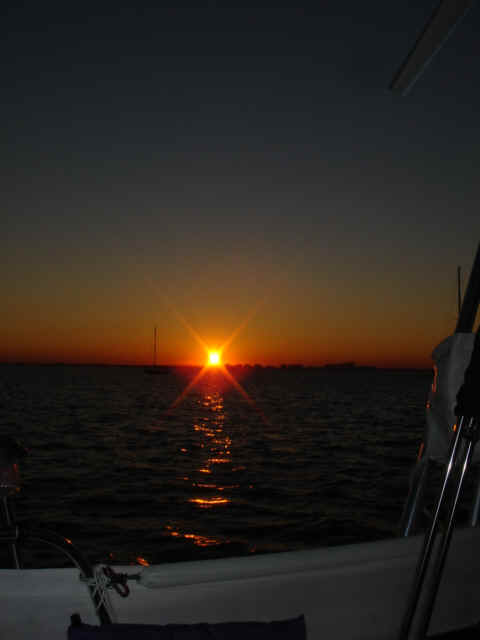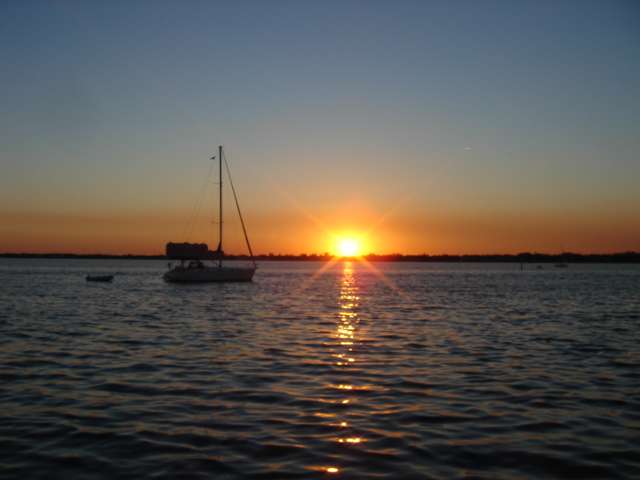 Our new friends Greg and Dahlene on "Into the Light" a 41' Beneteau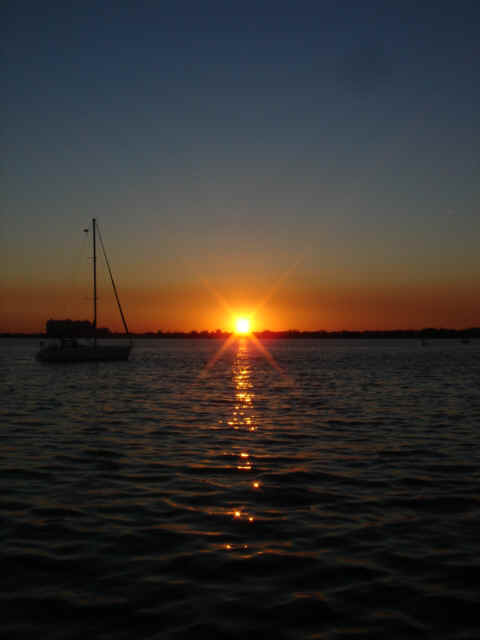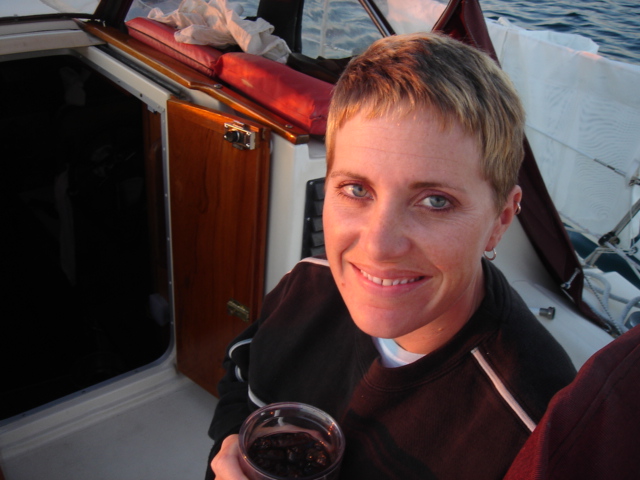 Enjoying the sunset in the cockpit with a cocktail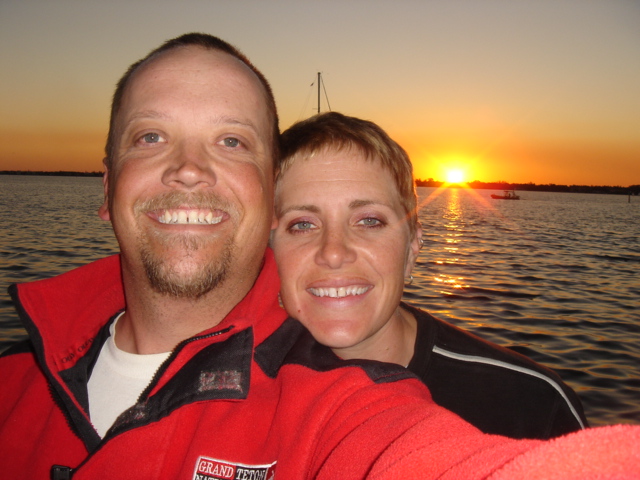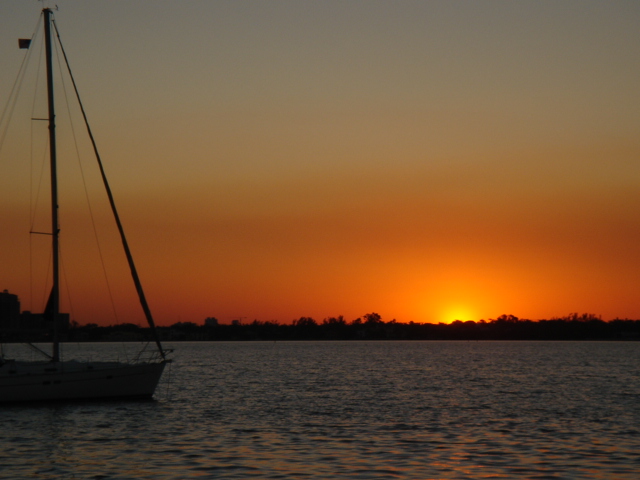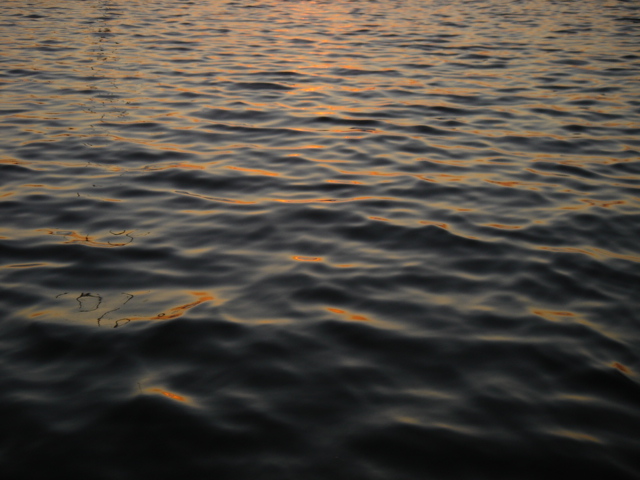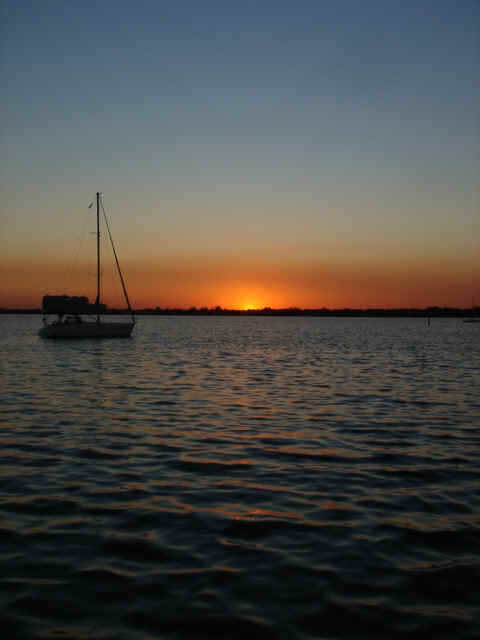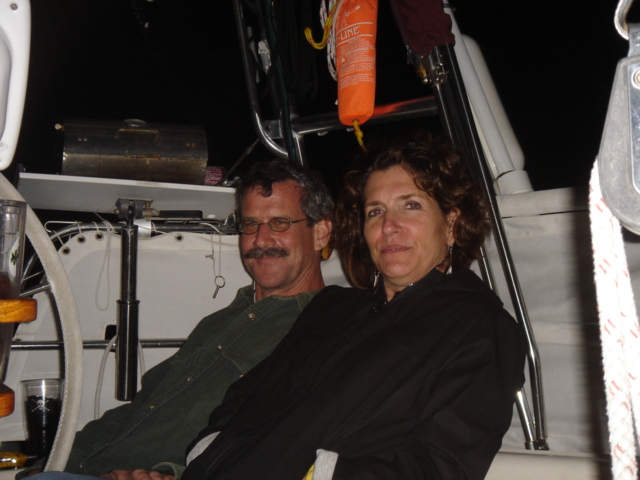 Capt. Mitch and Melissa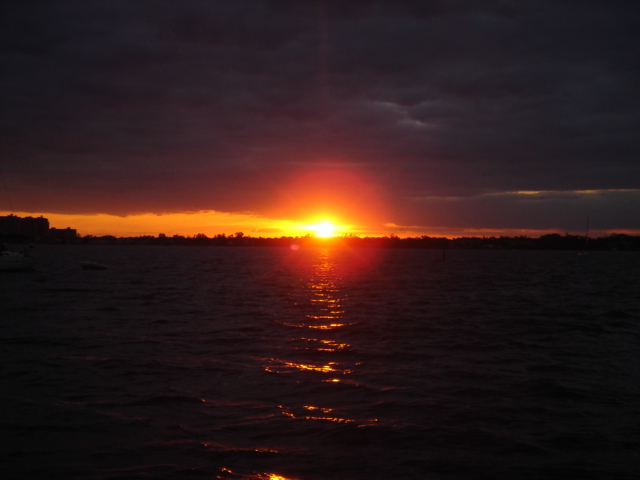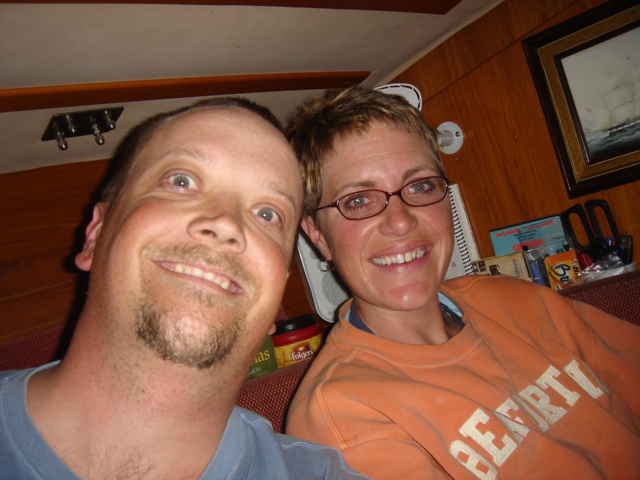 Movie night. Exchanging DVD's with other cruisers is OSSEM! (Kate's sisters' way of spelling it)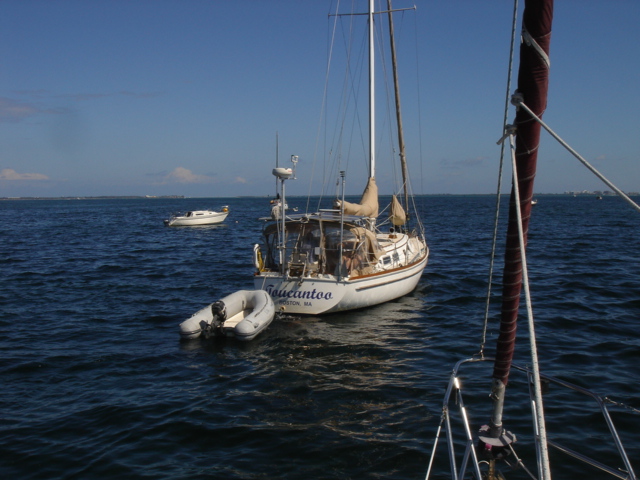 Our friend John leaving for No Name Harbor on Toucantoo a 37ft. Gulfstar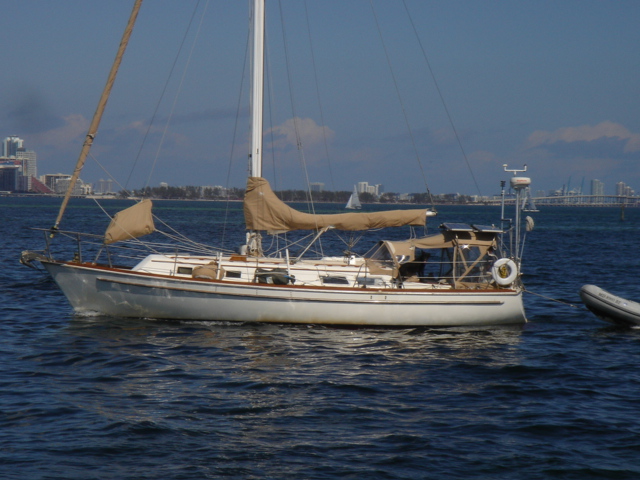 Kona the dog loves being underway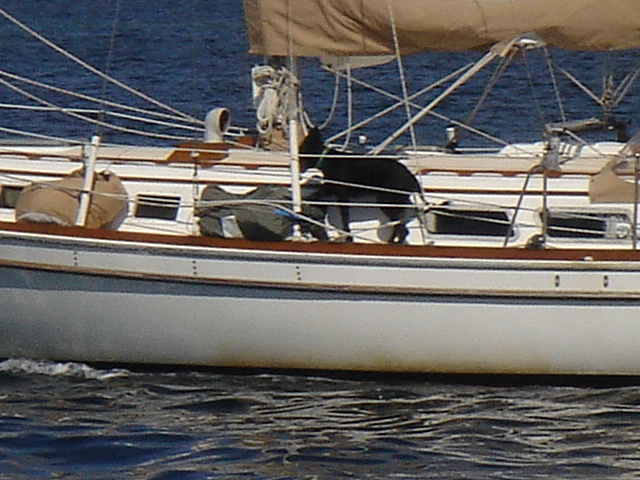 Kona ran up and down the decks