On a quiet Saturday evening in Georgetown, we were chillin' in the cockpit when Mike heard a call for Tomorrow over the VHF radio. We had not met many other cruisers in the harbor, and didn't expect any calls on the radio, so it was unusual to hear our boat name. It was a taxi driver from town, and he told Mike that someone was calling to see if Tomorrow was still in the harbor and how long we would be here. Mike told the taxi driver we were planning on leaving Monday or Tuesday, and then asked him who wanted to know? The taxi driver told Mike he wasn't sure, but he would call him back the next day. The entire next day, we were gone from the boat on the Great Exuma Scooter Adventure and did not talk to the cab driver until Monday morning. The taxi driver told Mike that the self-described "Mystery Man" asked that we be at the Peace & Plenty Hotel at 6pm to meet him. We had no idea who might be coming to visit, but we did just as he said. We were quite curious as to who was coming for a visit, but mostly we were really excited to hang out with anybody who would go to the trouble to be in Georgetown just to visit with us. We received a call later that day from the "Mystery Man", who identified himself as Jack - he told us that he was at the Peace & Plenty and to come over as soon as we could. We arrived there at 5pm to find Jack standing outside of the Peace & Plenty. We did not know him, but he knew us, and we exchanged greetings. He explained that he had been a cruiser for 20 years and had hung out in Georgetown for a great deal of that time. He had seen our website, and decided to take a little vacation and hang out with us at the same time. He walked us out to the poolside bar where the Dr. of Libations, Peace and Plenty's world famous bartender, got us a couple of coldies. It was obvious that he knew just about everyone in Georgetown, and everyone knew him. As we were ordering at the bar 2 people ran up behind us and started grabbing us and laughing. It was Jan & John. They had pulled the ultimate surprise with their friend Jack. Or, you could call him their little angel. Jan & John stayed in Georgetown for about 48hrs. We crammed as much fun into those hours as humanly possible. Sailing, fishing, snorkeling, swimming, dinghy dragging and eating lots of conch to name a few activities. The weather was gorgeous, we had plenty of Sun & Fun. Captain Jack regaled us with many great stories and hints from his years spent sailing in and around Georgetown, The Bahamas and the Caribbean. We had a blast picking his brain about all of the best beaches, snorkeling spots and islands to visit. He knew it all and it was great fun talking to someone that could relate to our Grand Voyage. We really appreciated the opportunity to have family in Georgetown and will never forget it. Thanks Captain Jack!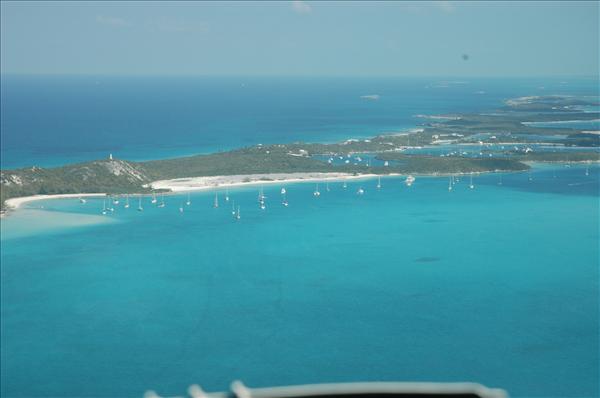 Aerial photographs of Elizabeth Harbor taken by our "Mystery Guest"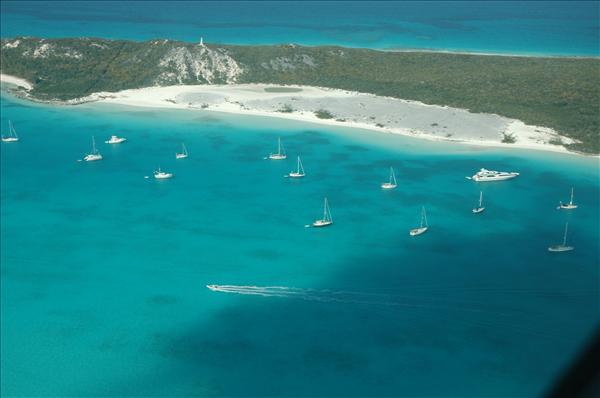 Stocking Island, you can see the monument in the top left of the picture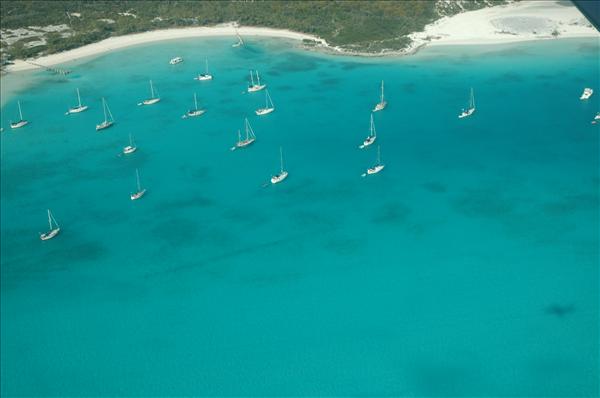 Hamburger Beach is a popular hangout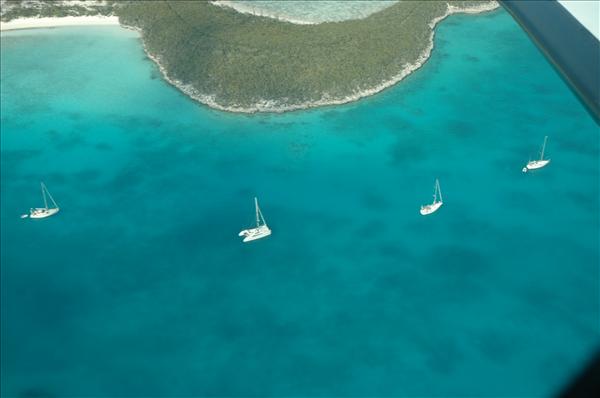 We had no way of knowing that these pictures were being taken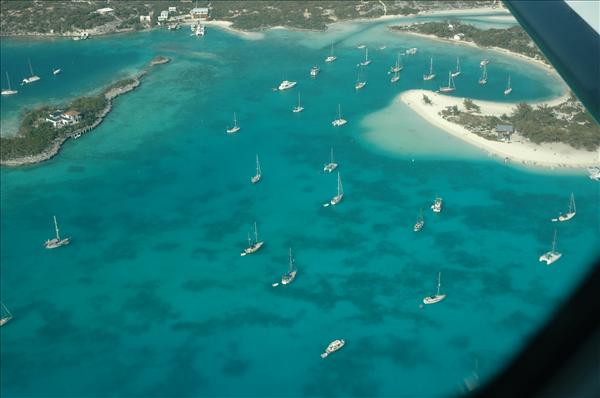 That is Chat 'N Chill on the peninsula on the right, behind it on the right is one of four hurricane holes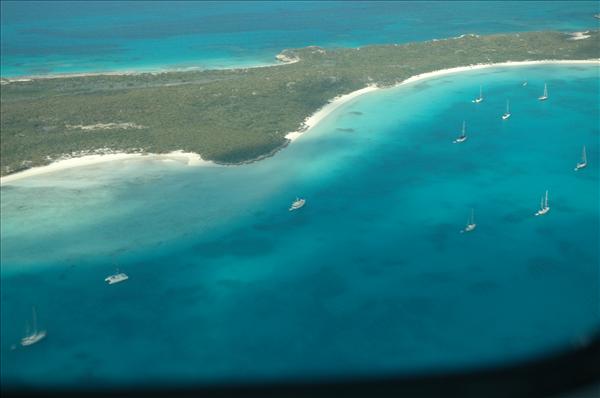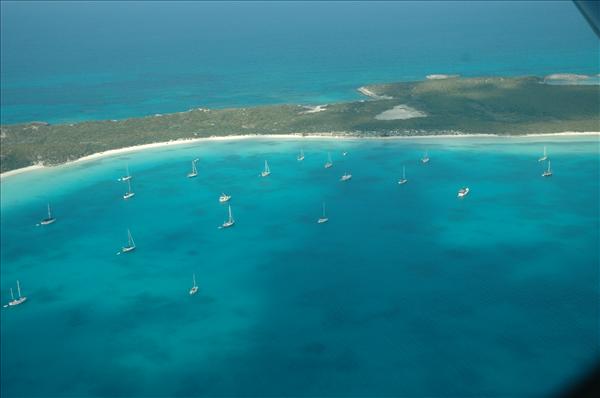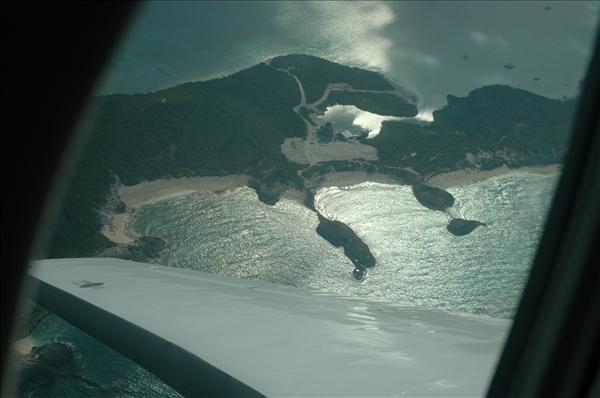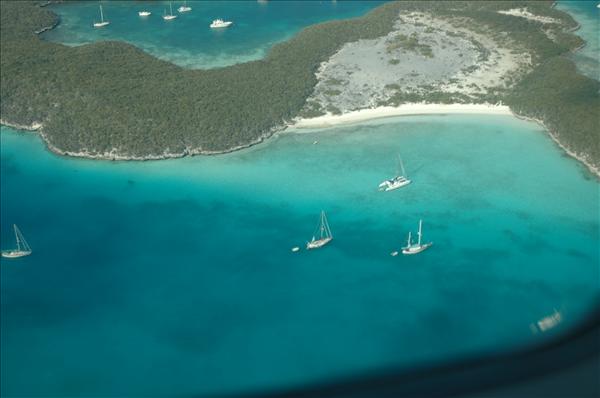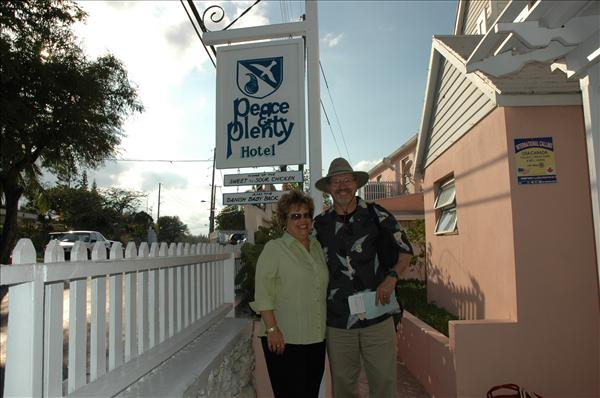 Jan & John Pre-surprise- they are giddy!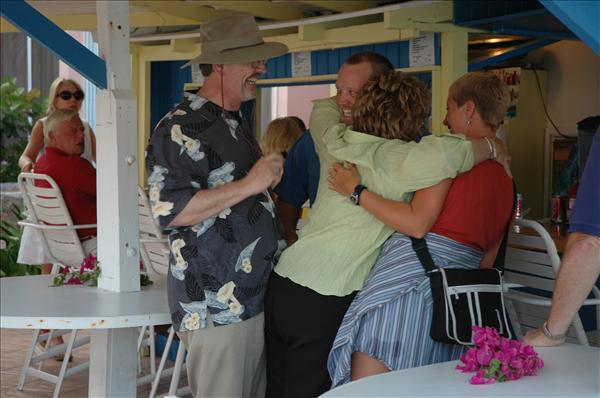 Surprise!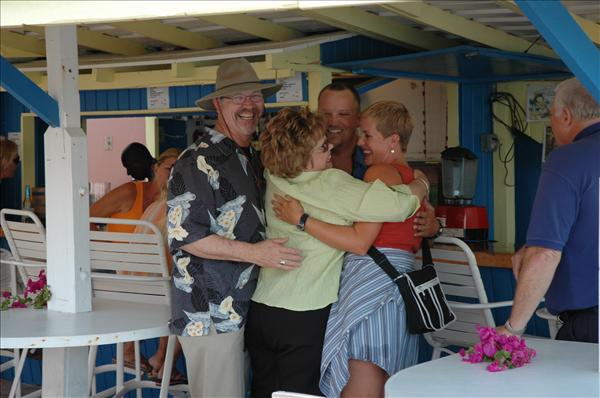 John, Jan, Mike & Kate at the Peace & Plenty Hotel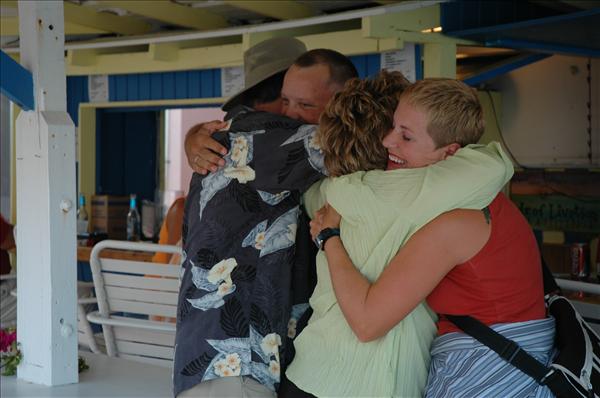 A reunion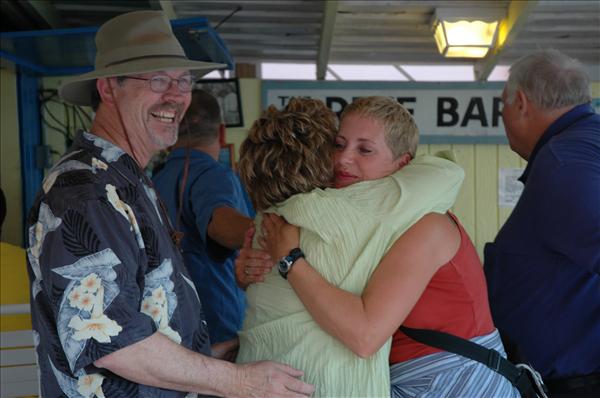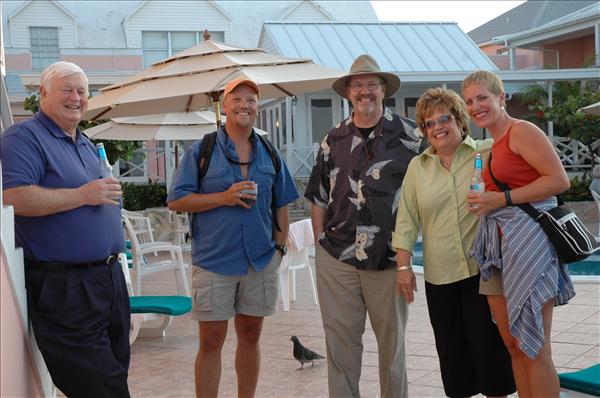 Jack, Mike, John, Jan & Kate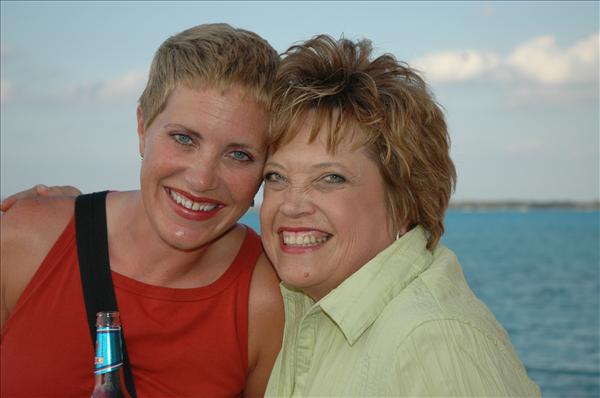 Kate & Jan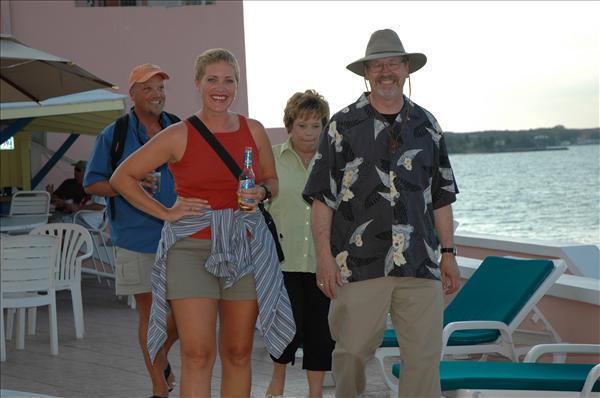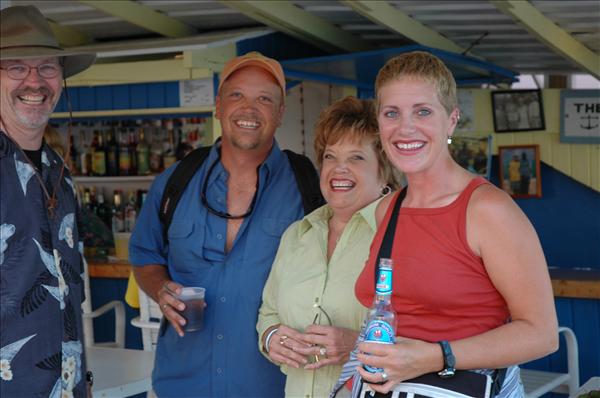 Now this is a party!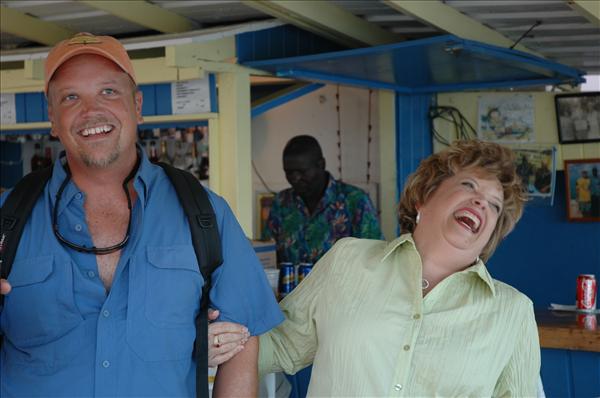 Mike is trying to figure out how they pulled this one off?!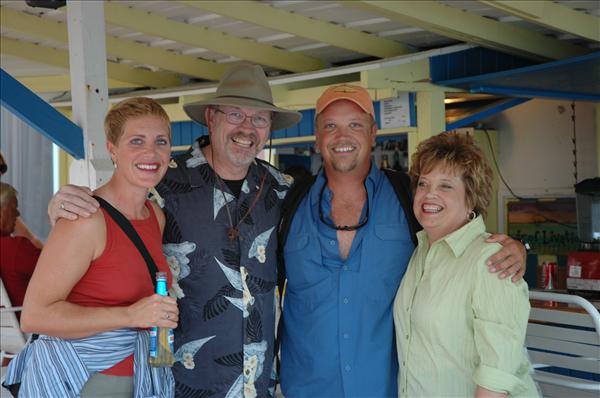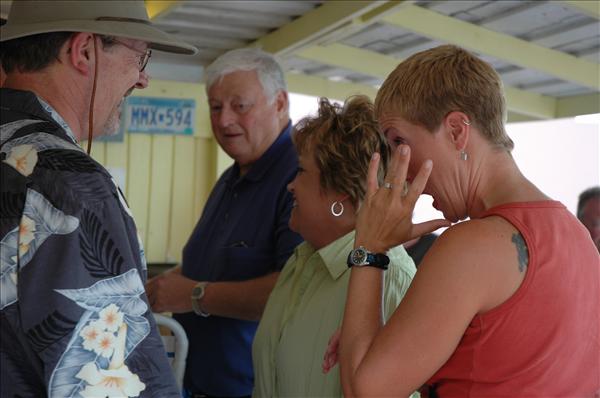 It was so good to see John & Jan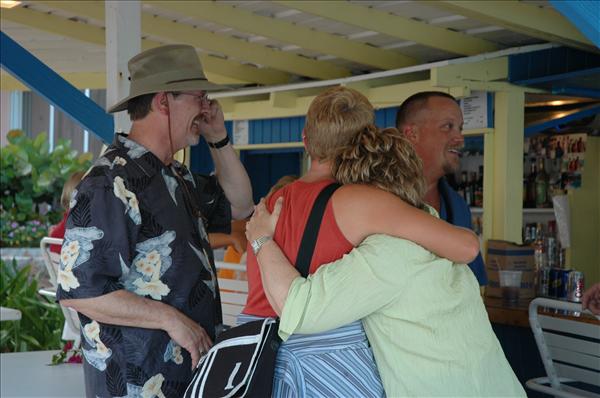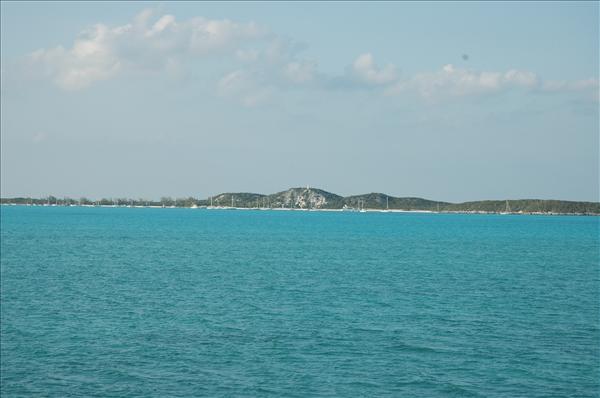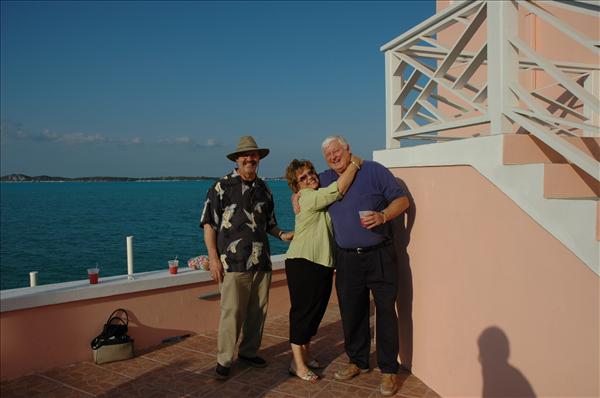 Jan could not thank Jack enough for this opportunity, none of us could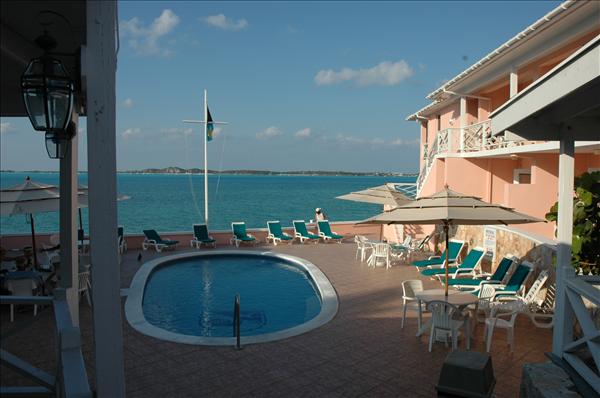 Club Peace & Plenty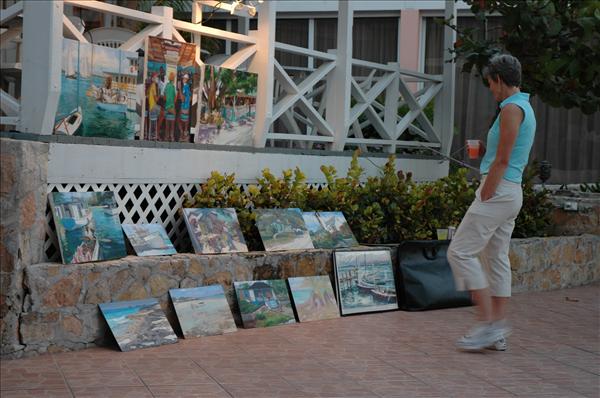 Local artwork being sold at the Manager's party at Peace & Plenty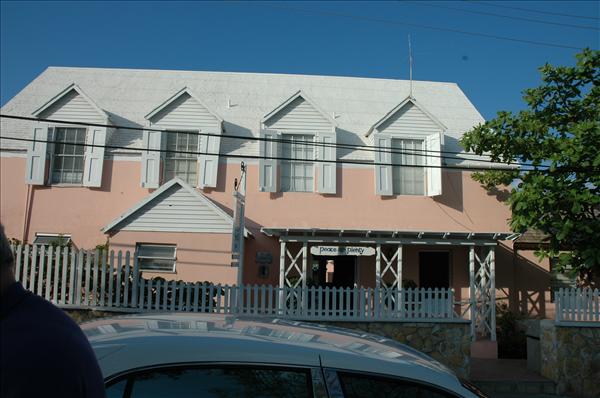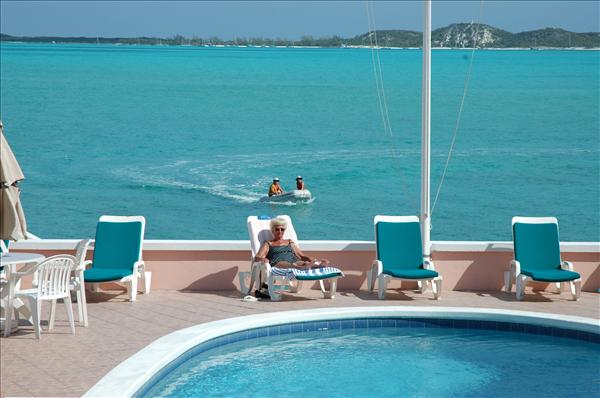 Mike & Kate pulling up in the dinghy to pick Ma and Pa up for a little sun and fun
Mike & Kate at the dock for the Peace & Plenty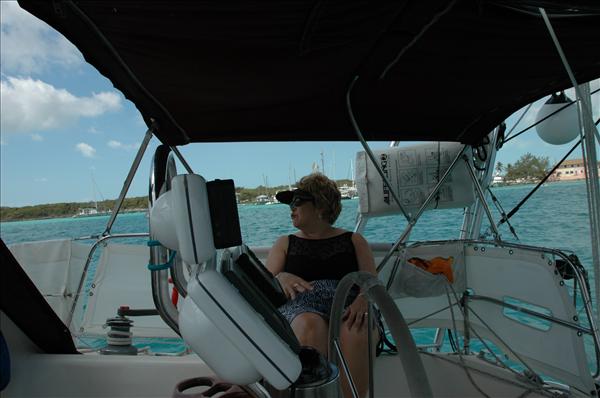 Jan on Tomorrow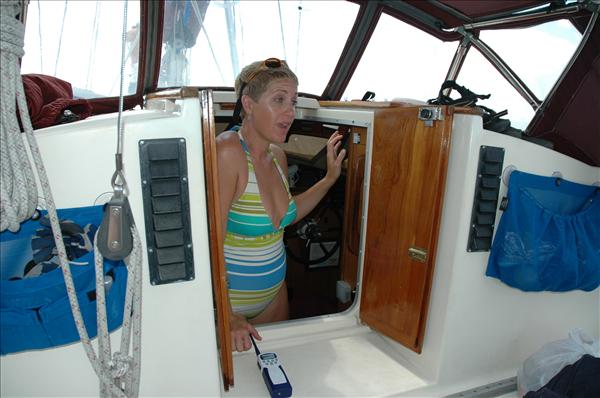 Kate preparing for departure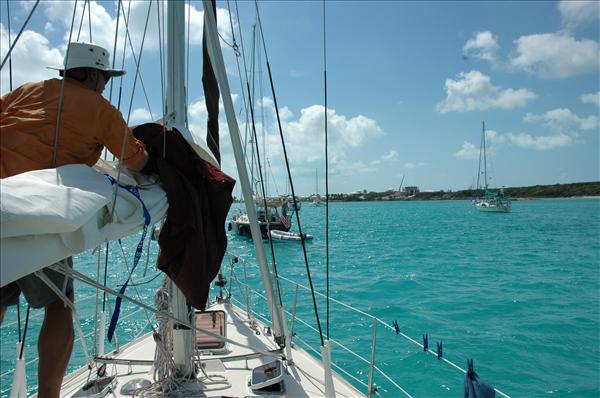 Mike getting ready for a sail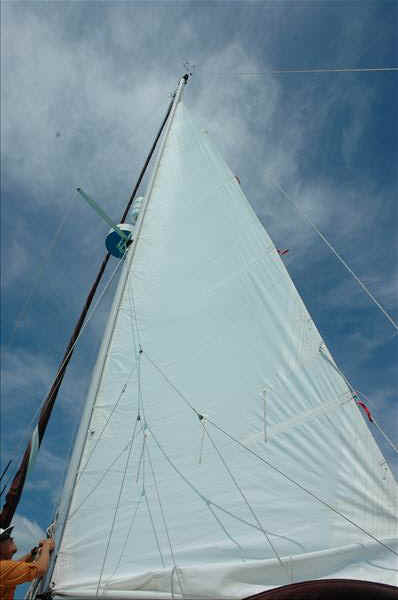 Mike hoisting the main sail on Tomorrow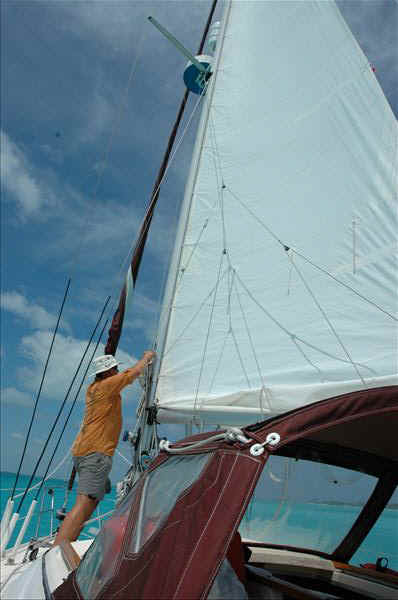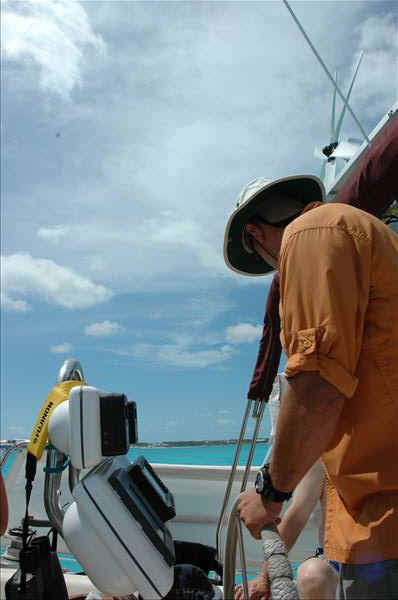 Underway, here we go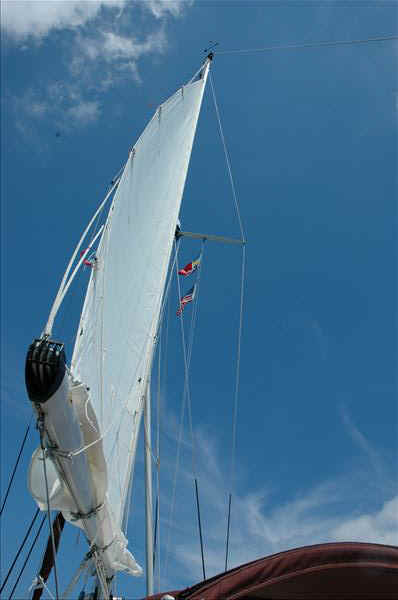 Nice winds, 15-20 knots with small seas, perfect for sailing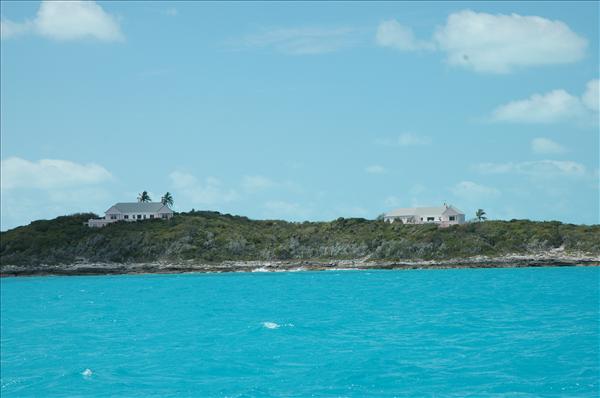 Great Exuma Island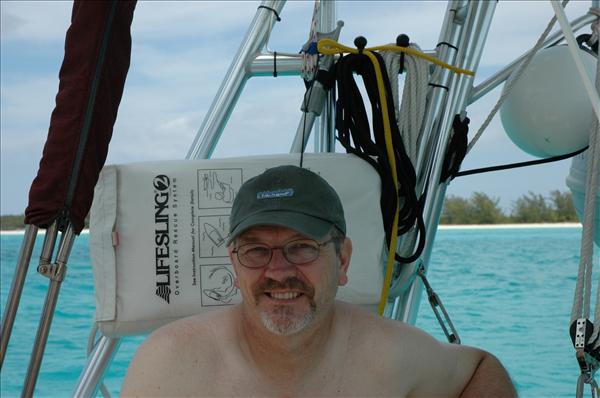 John on Tomorrow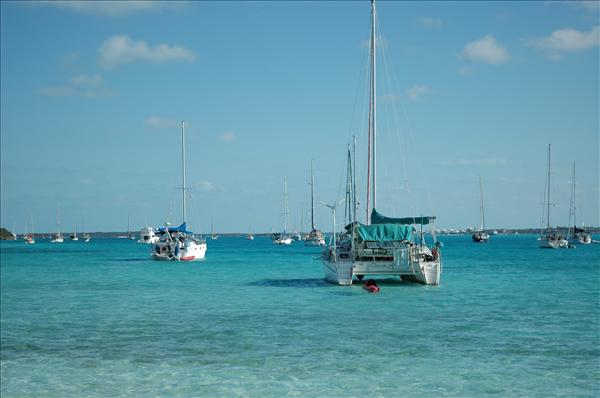 There were hundreds of boats in Elizabeth Harbor, and quite a few catamarans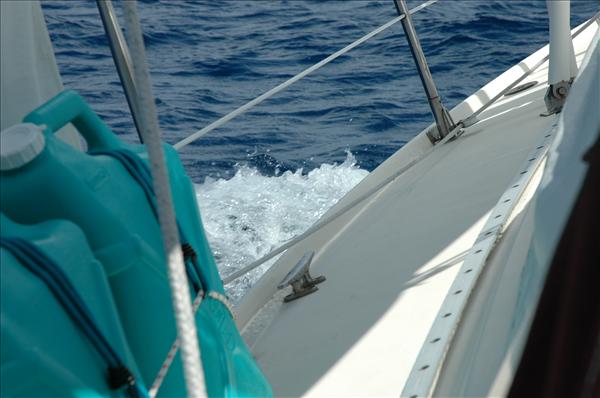 Heeled over under sail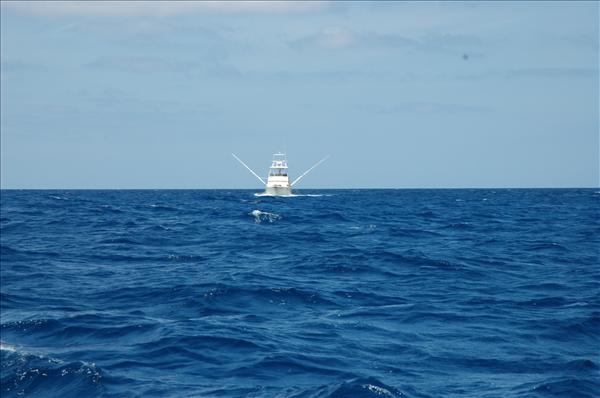 We were hoping to catch some fish and so was this Sportfisher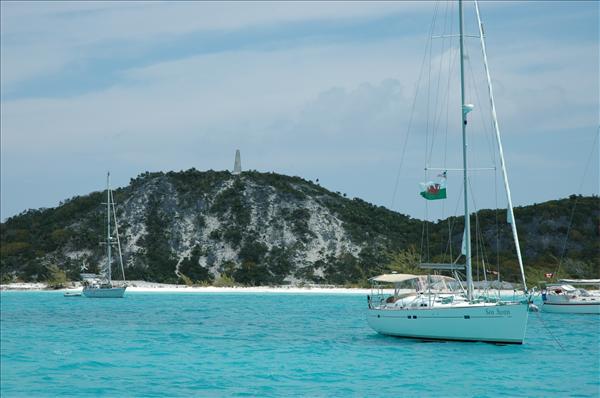 The monument at Hamburger Beach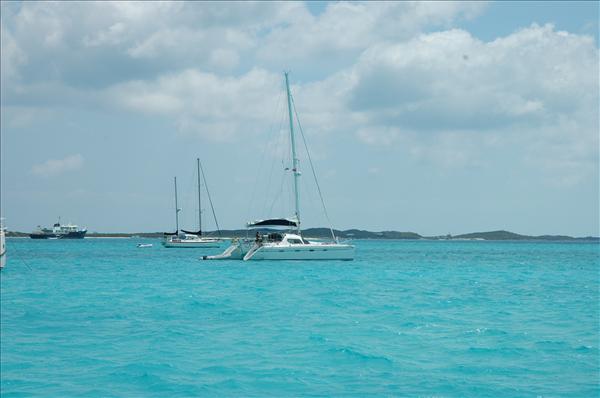 This photographer has a catamaran fetish!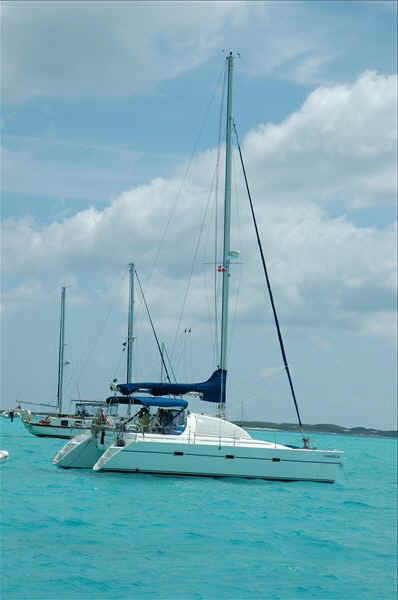 See!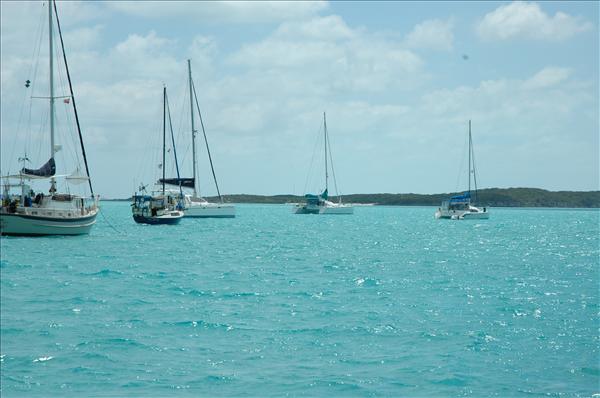 More Cats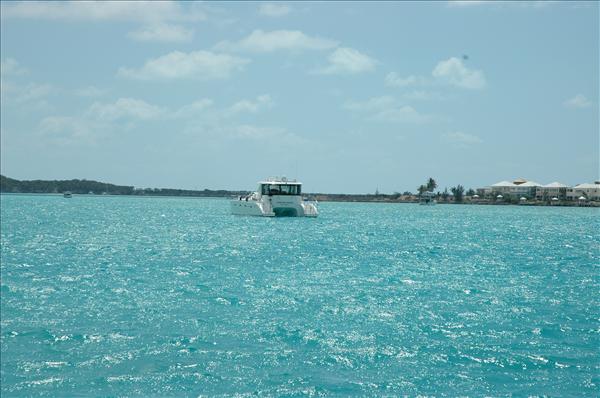 A Manta 44 Powercat, no Sails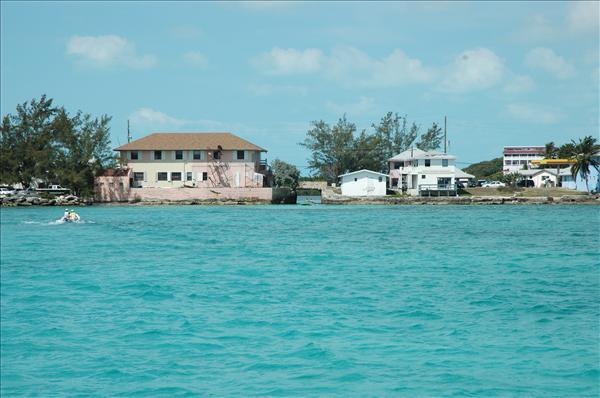 This is the entrance to the Georgetown dinghy dock on Lake Victoria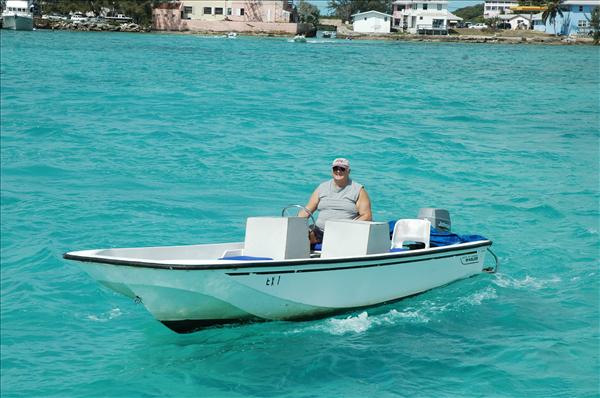 Captain Jack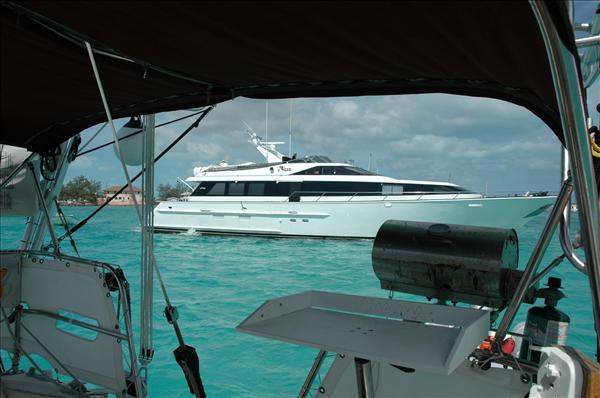 One of the many MegaYachts in the harbor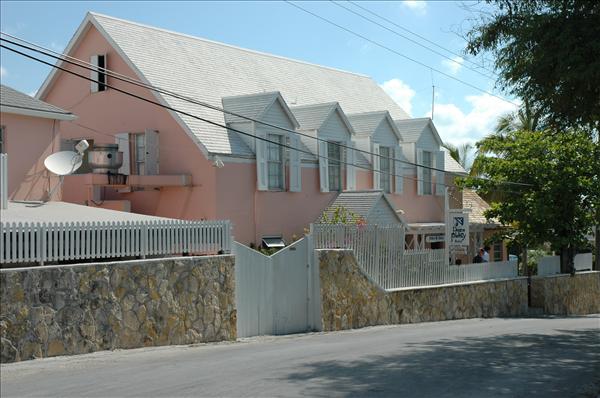 Peace & Plenty Hotel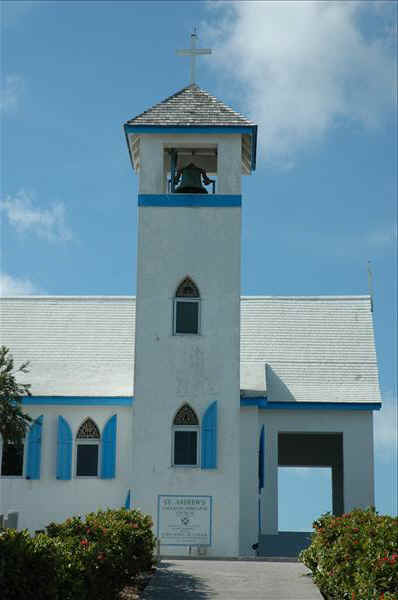 St. Andrew's Episcopal Church c.1802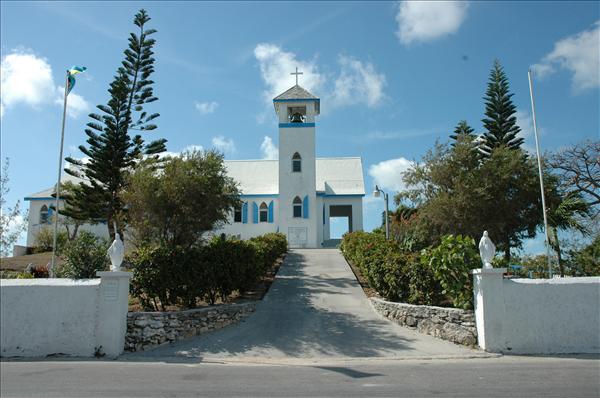 St. Andrew's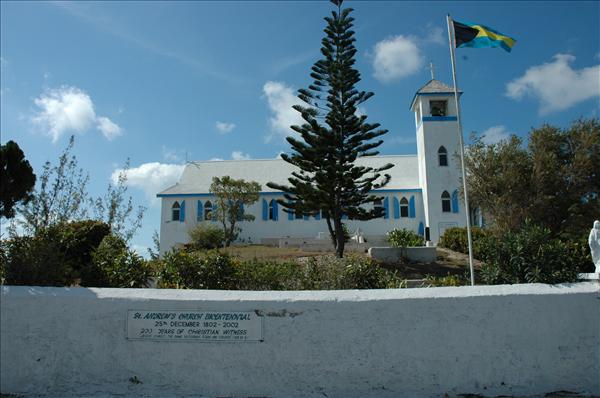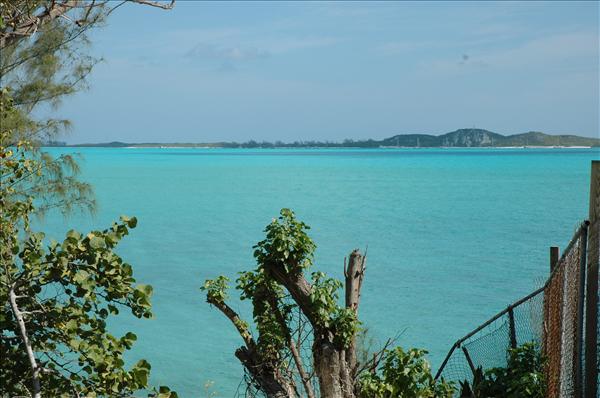 The view from the church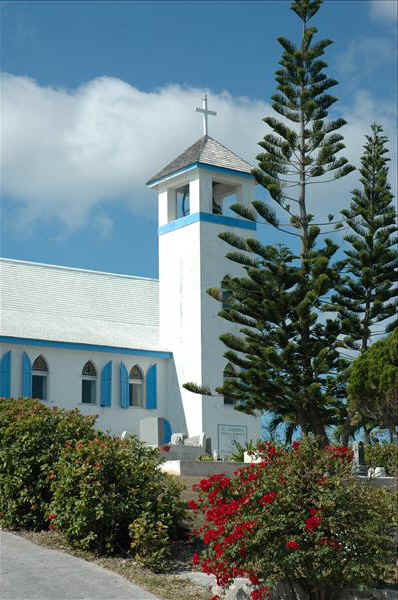 You might have a pretty good turn out with a view like this!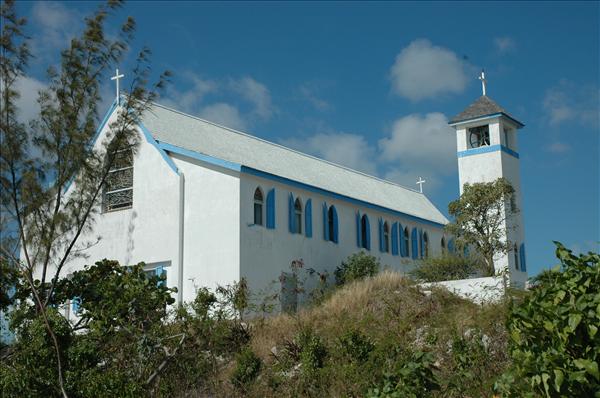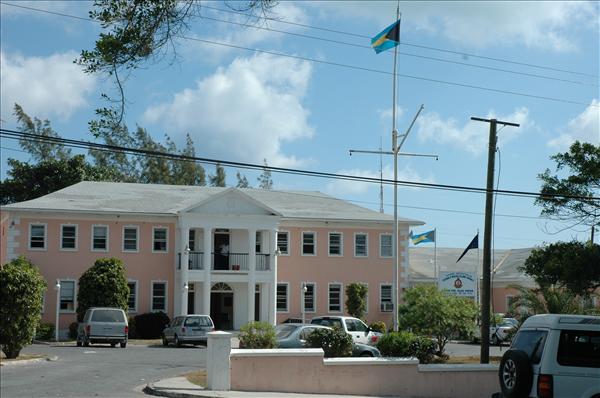 All of the Government buildings in the Bahamas are pink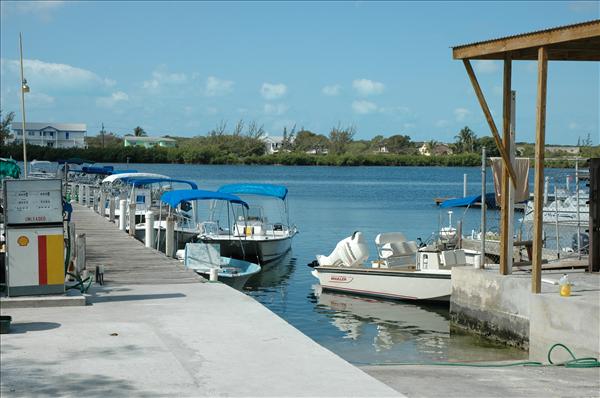 Lake Victoria with all kinds of boats for rent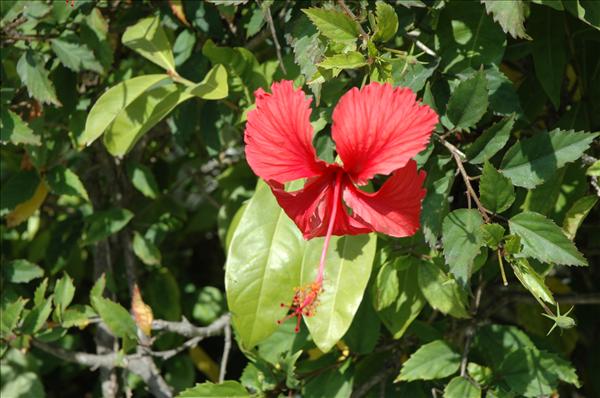 Just some of the beautiful flowers you'll see in the gardens around town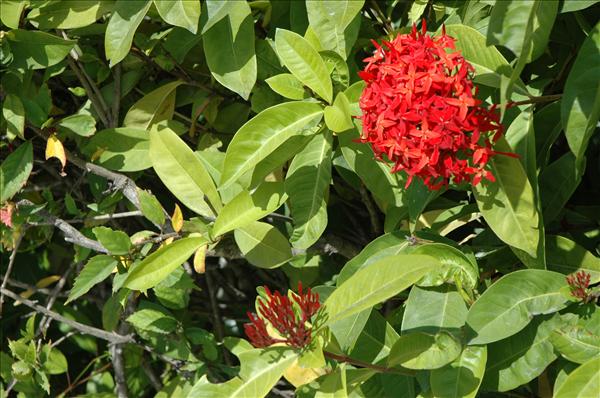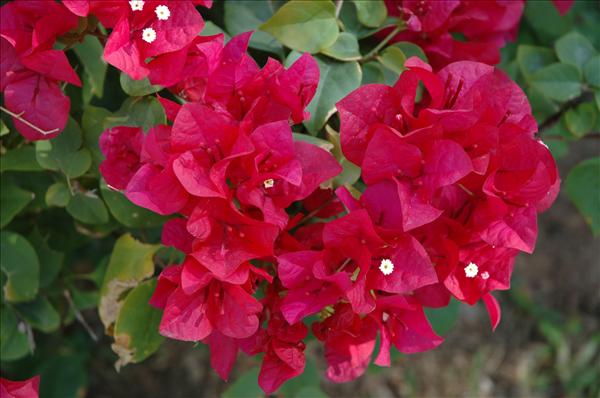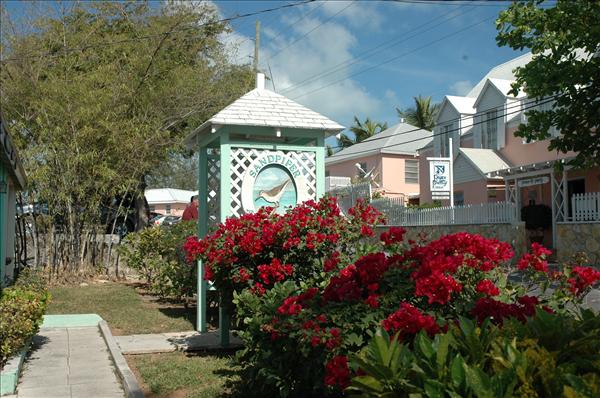 The Sandpiper was the best gift shop in all of the Bahama Islands we had visited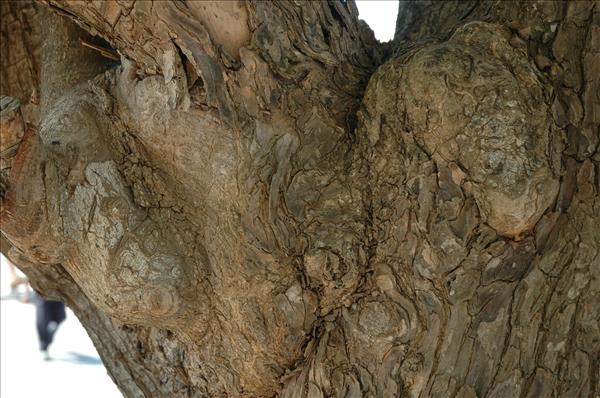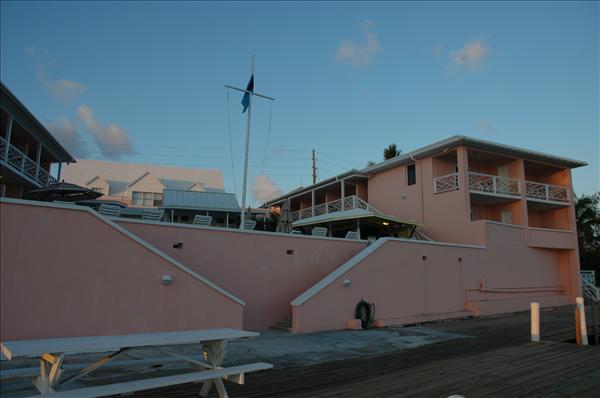 Peace & Plenty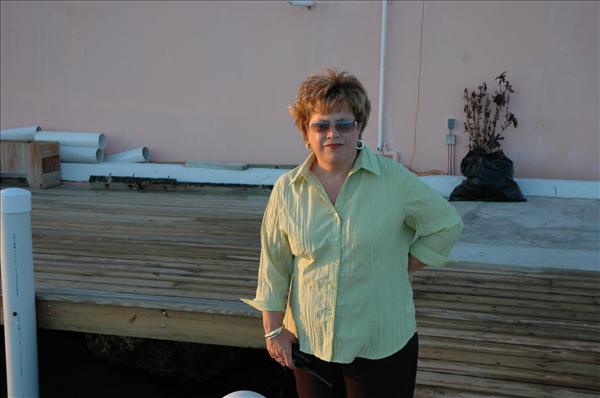 John! I'm ready to go to dinner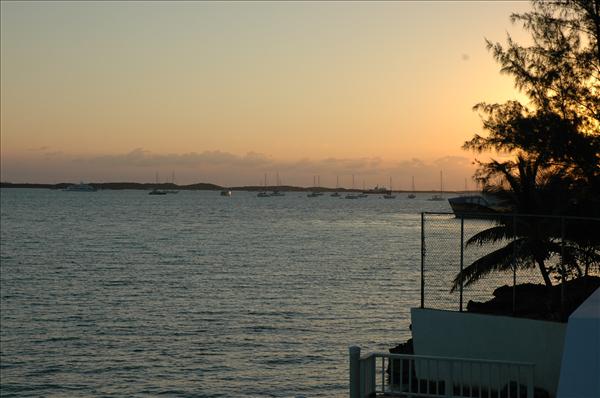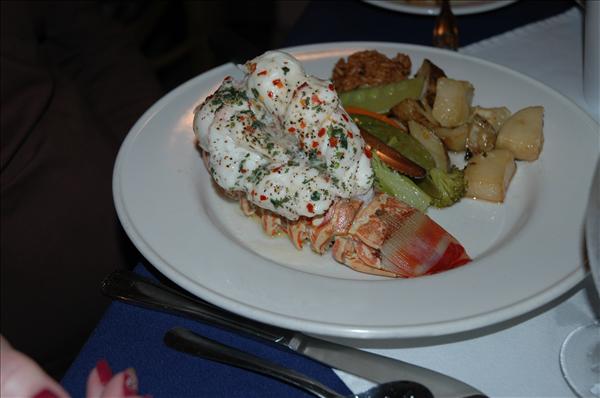 The spiny lobster was succulent!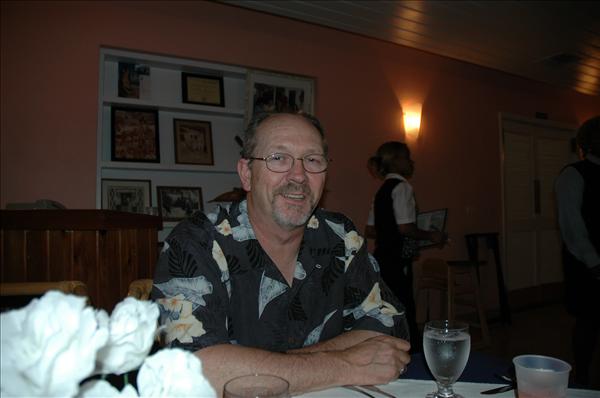 John at dinner at the Peace & Plenty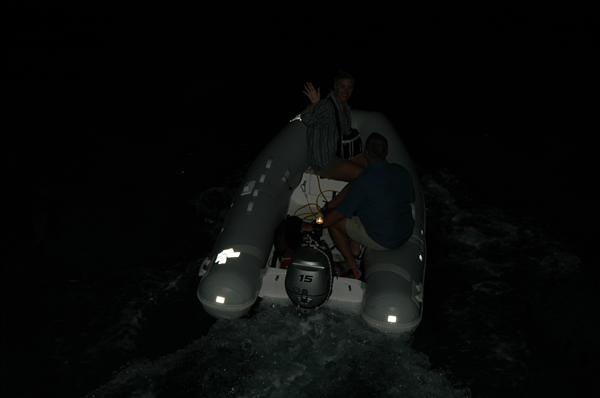 Mike & Kate headed out in the dark back to Tomorrow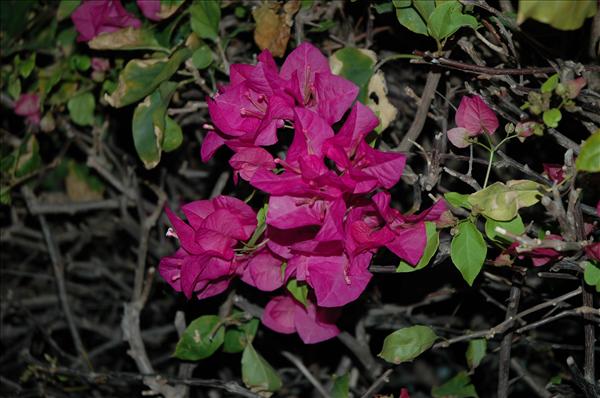 John & Jan's Great Adventure
This does not Suck!
Captain Mike, catch us a fish!
John & Jan at Hamburger Beach for one of Dora's famous burgers
There were pictures of Jack Sparrow inside. He had also come to Dora's for a burger while filming Pirate's of the Caribbean II & III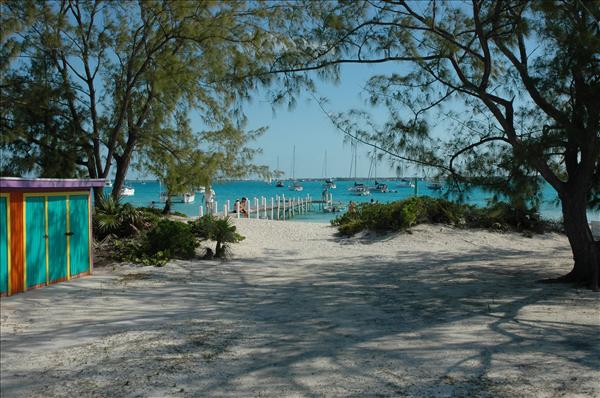 Hamburger Beach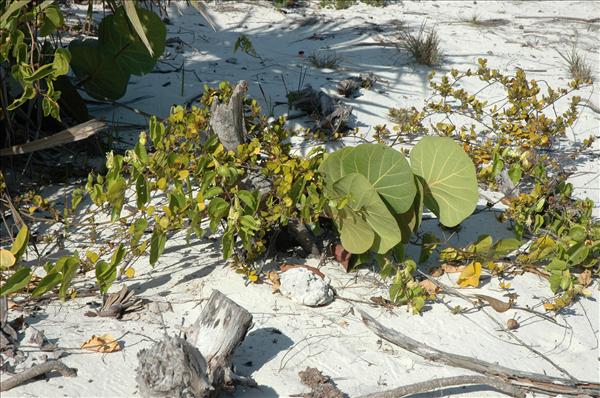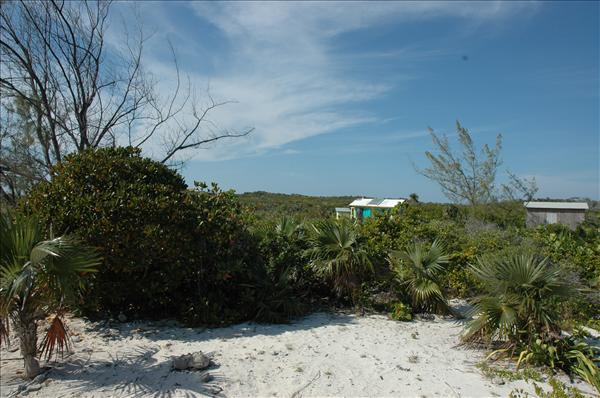 John
Jan
Mikey
Snorkel mama
Snorkel Papa
John & Jan's reef adventure
Cheater's Restaurant for dinner, Cracked Conch. It was scrumptious!
Jan & John at Cheater's. We did ask about the name and the waitress confirmed that the owner is a "Cheater"
I could get used to this!
Time for more snorkeling
Spotfin Butterflyfish
Gray angelfish
Gray Angelfish
Sea Sponges
Sea Rod Coral
Spotfin butterflyfish
Queen Angelfish
John
Jan
Gray Angelfish
John & Mike - Guess who's had more time in the sun lately?
Jan doing one of our favorite things, getting dragged behind the dinghy snorkeling
Mike had fun dragging her
Increasing speed
Let's see how fast we can go before she let's go!! - She never did
John being dragged
We hated to say goodbye!