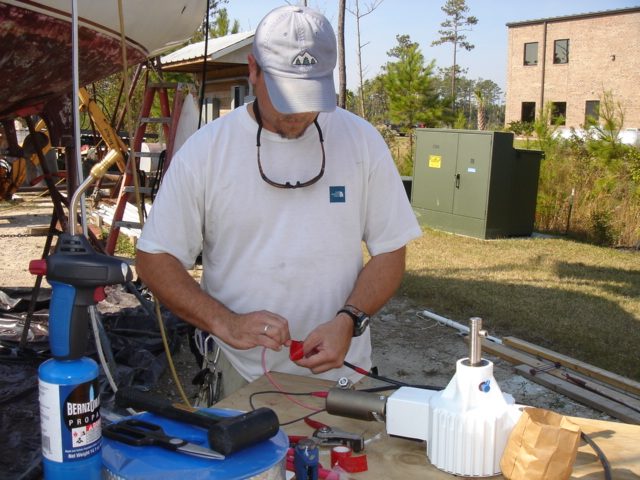 Figuring out the wiring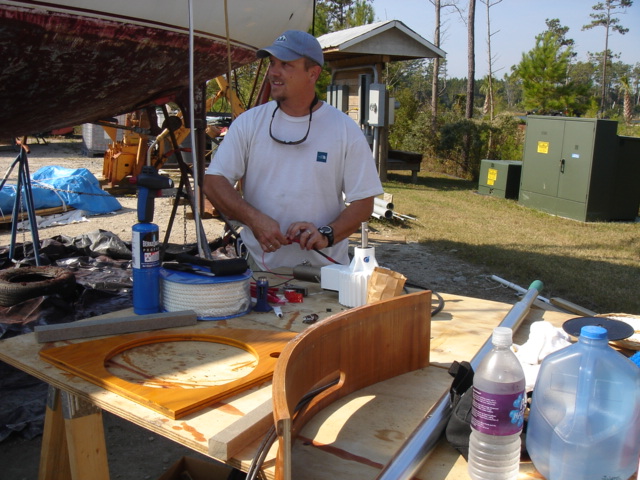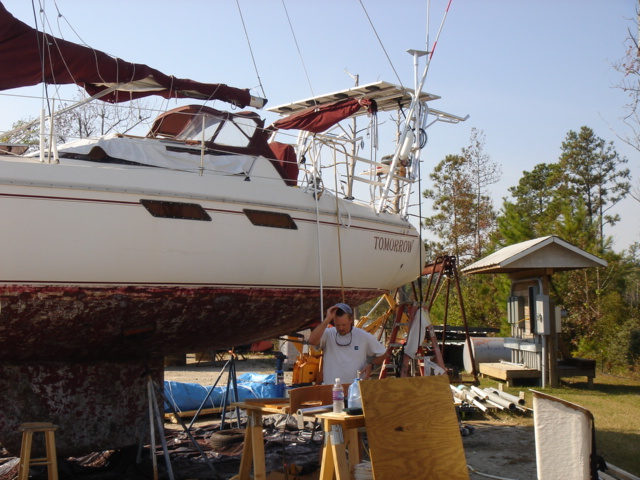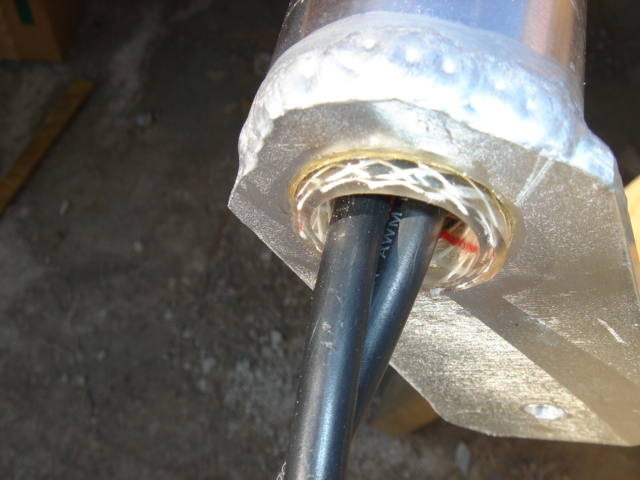 Chafe protection where the wind genny wires exit the mounting mast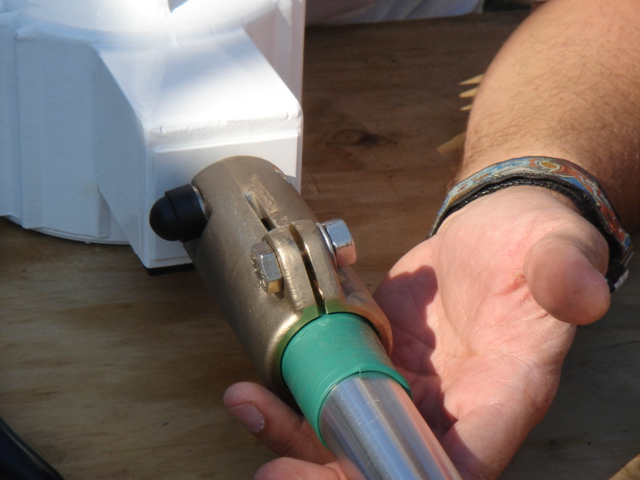 Mounting the genny to its' mast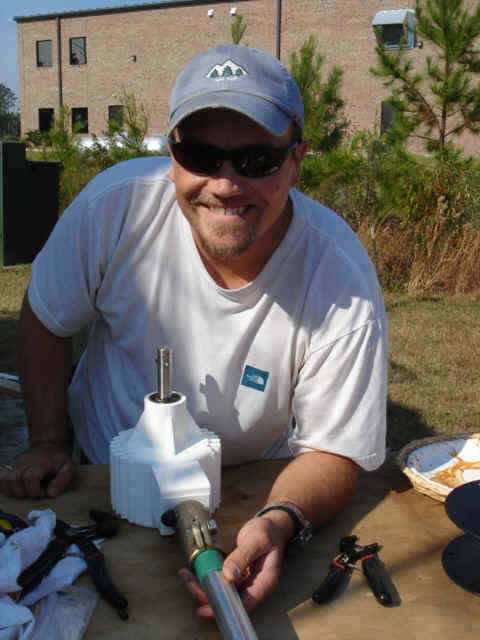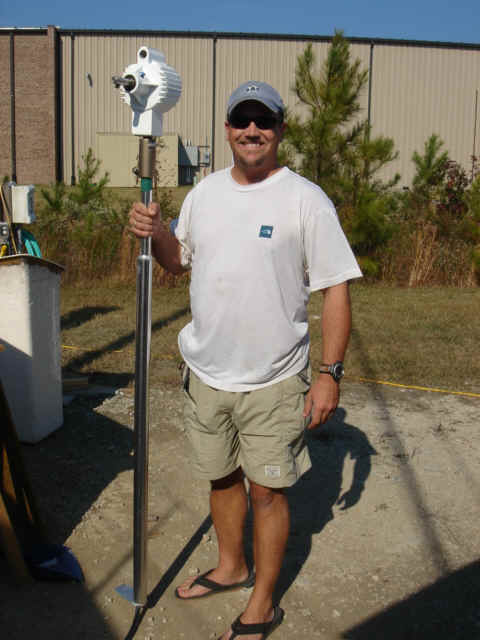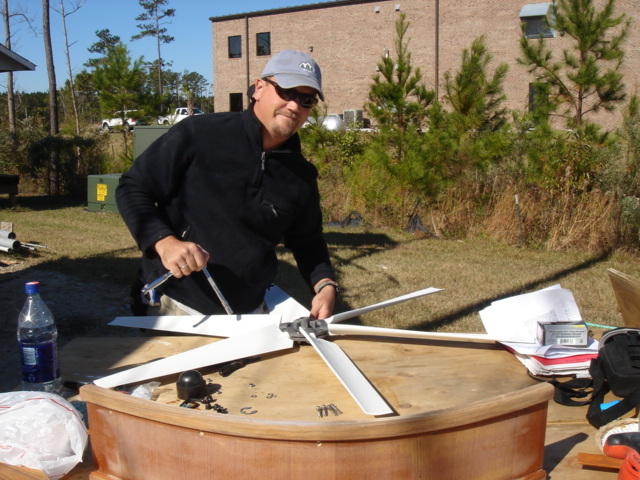 Fitting the fan assembly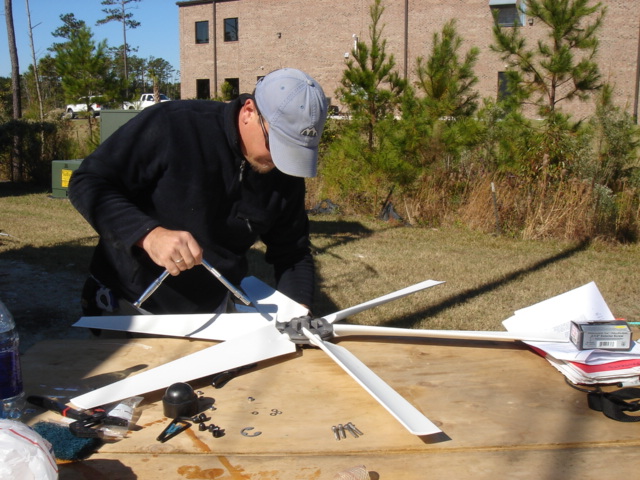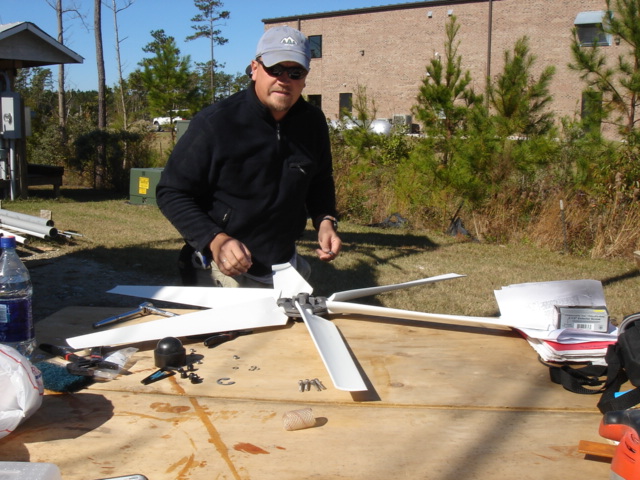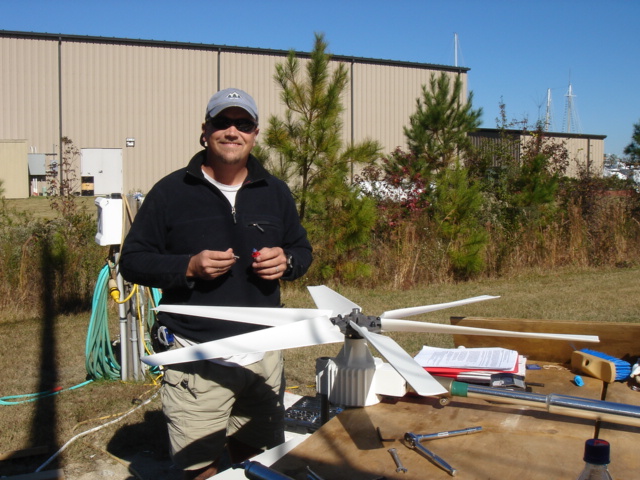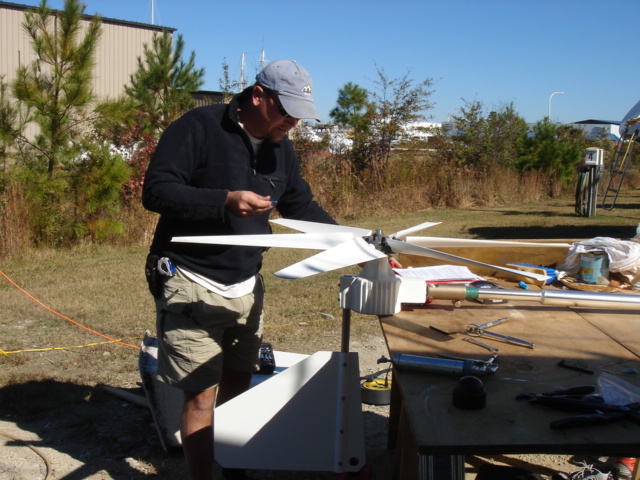 Adding the tail fin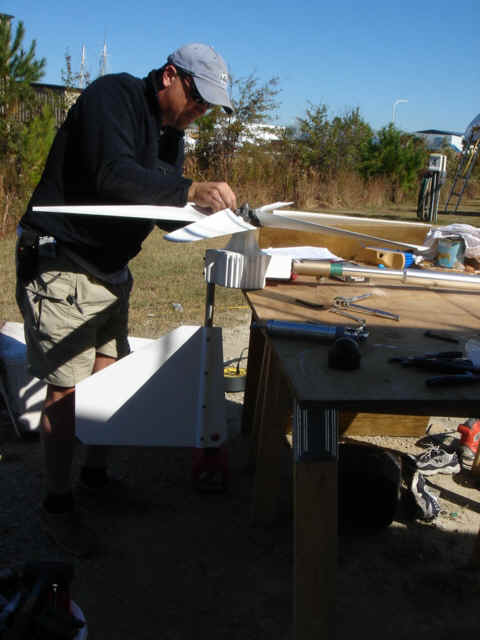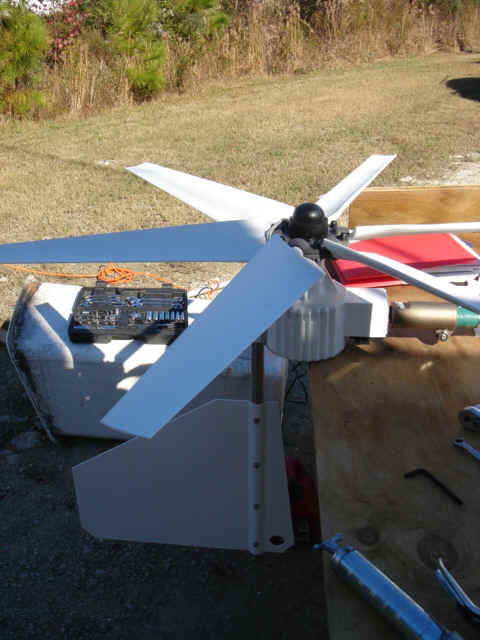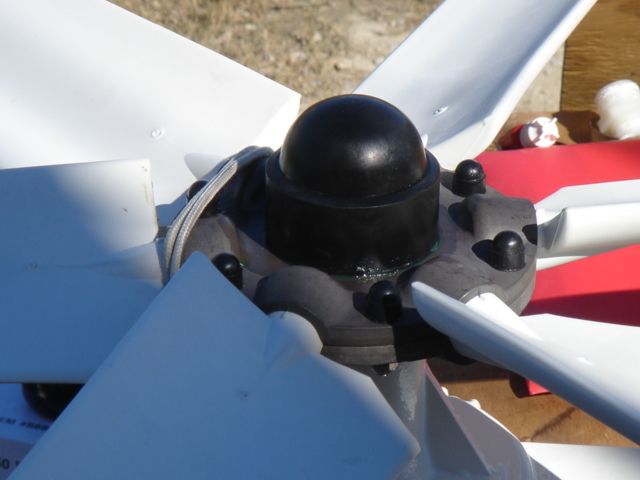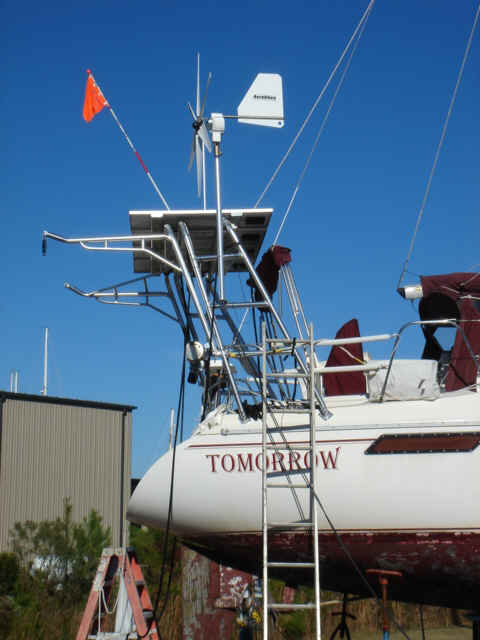 It's up there. These pictures of course, don't give any clue to the adventures of actually getting it up there. It's looks easier than it is.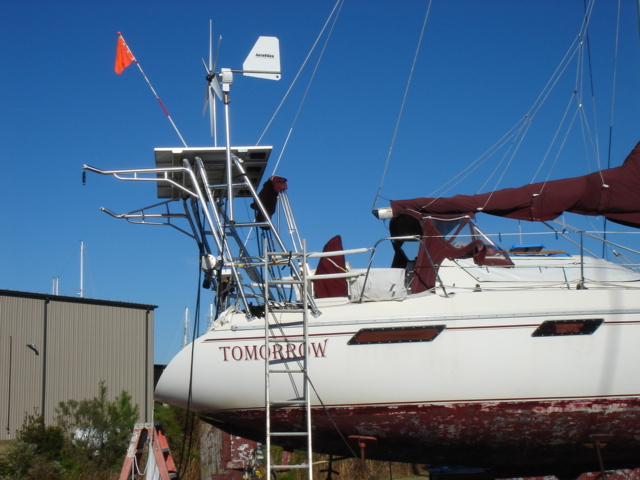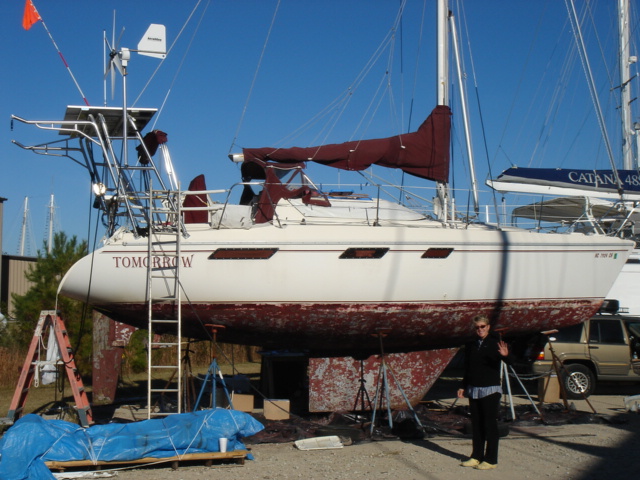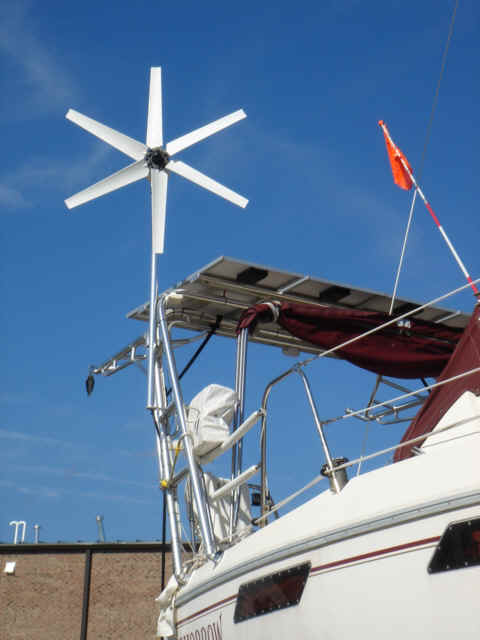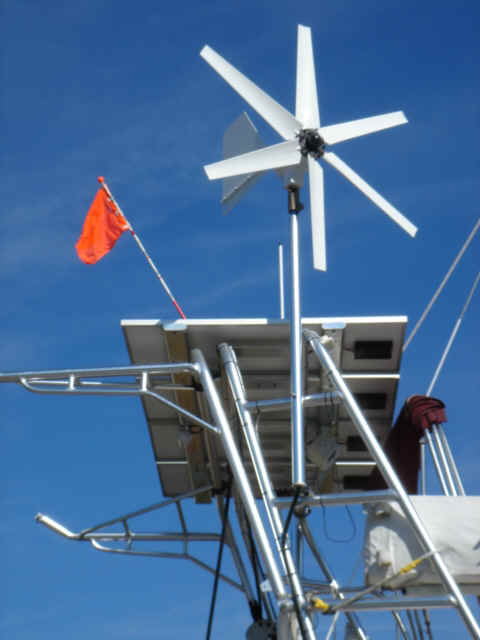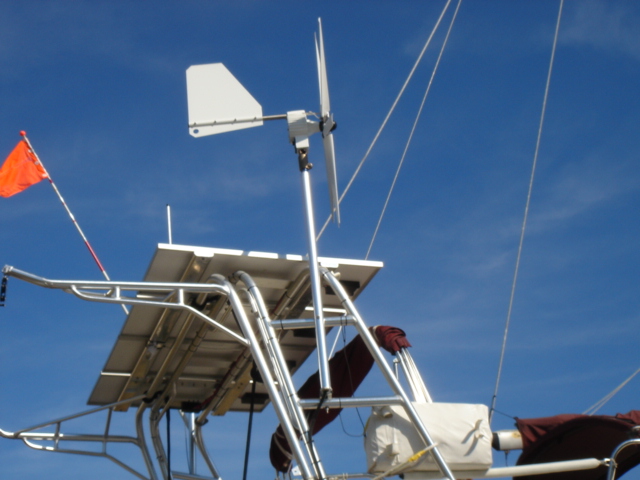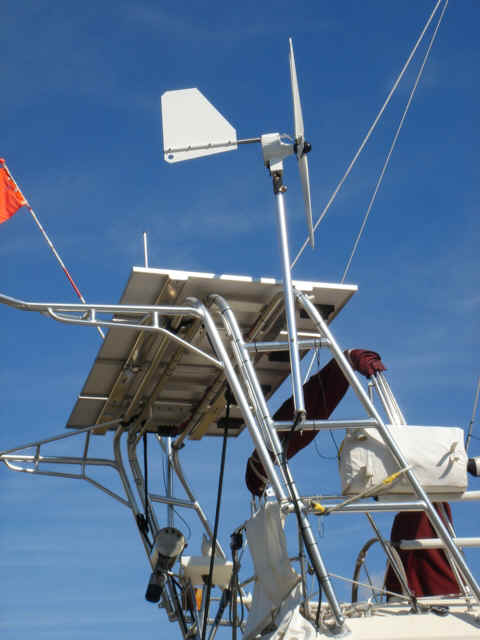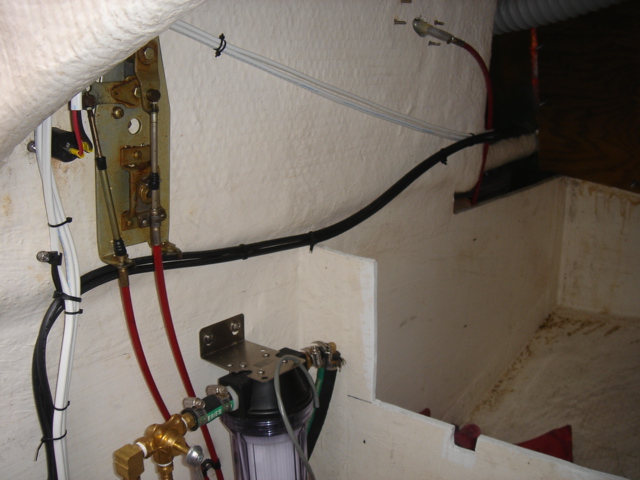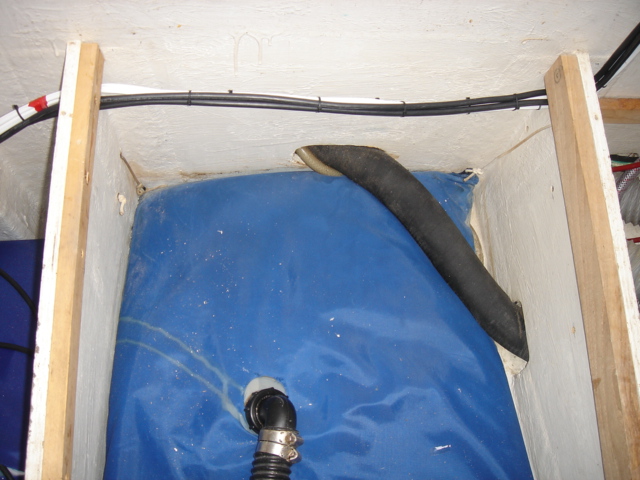 Removing the Life Raft Locker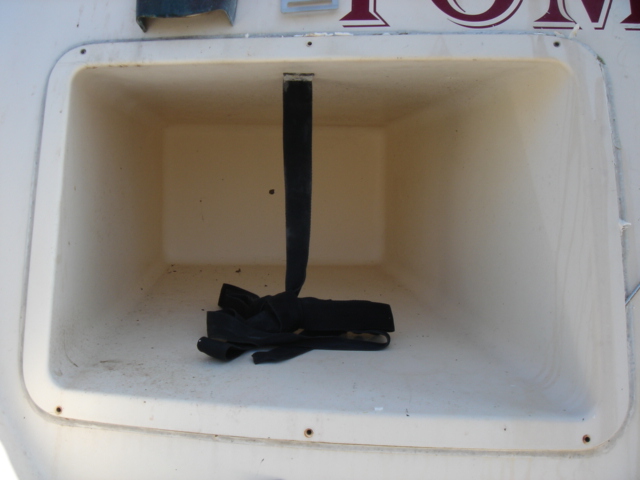 This liferaft locker is far to big and takes up way to much room on the inside of the boat to be left where it is.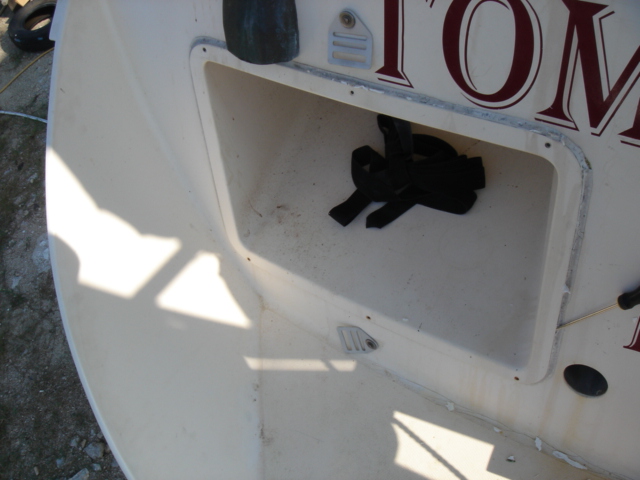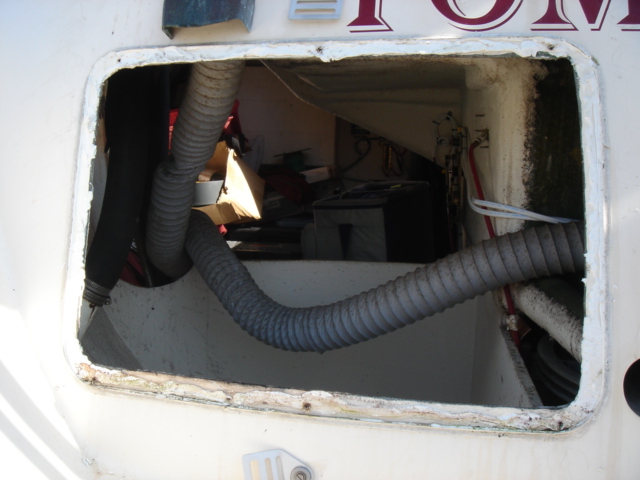 So, out it comes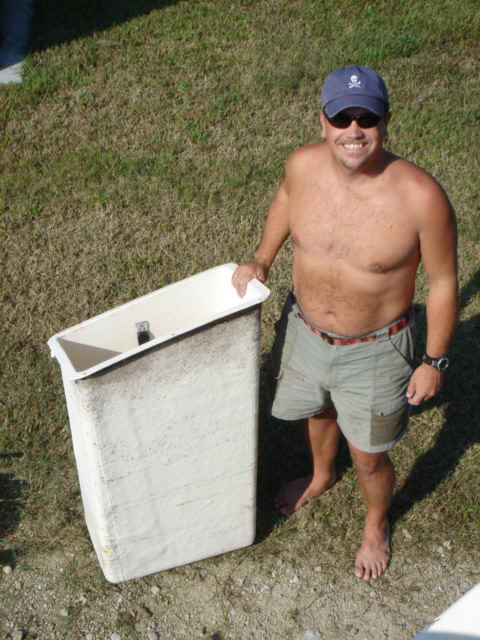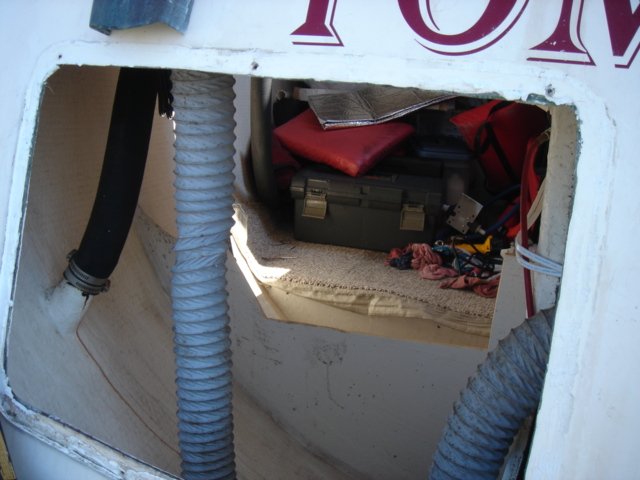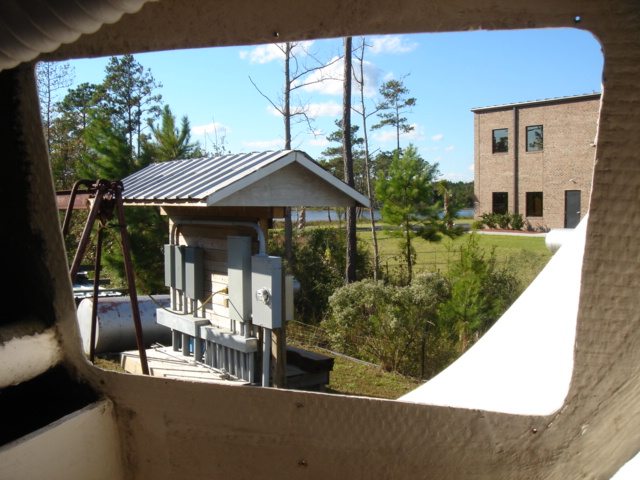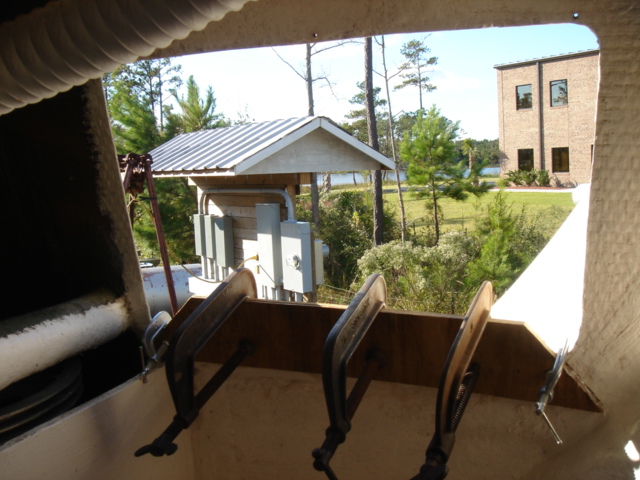 Filling the hole.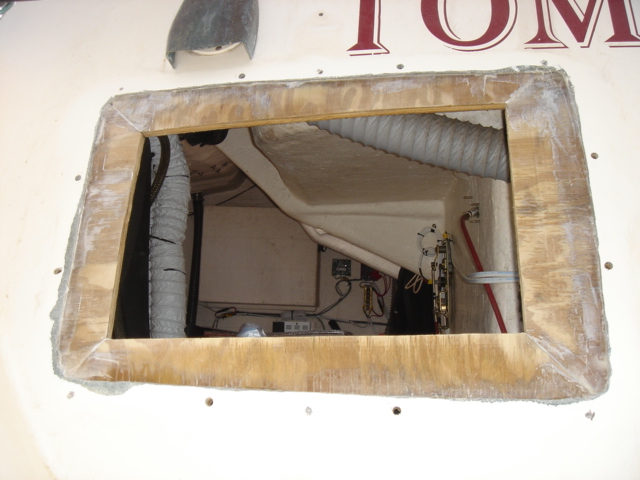 Each of these pieces is epoxied from the inside.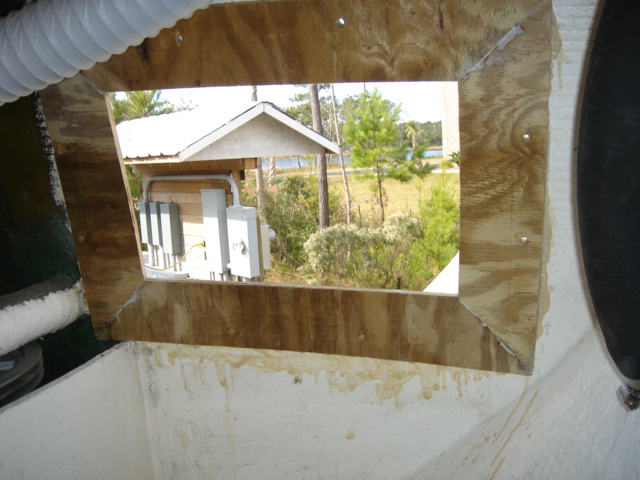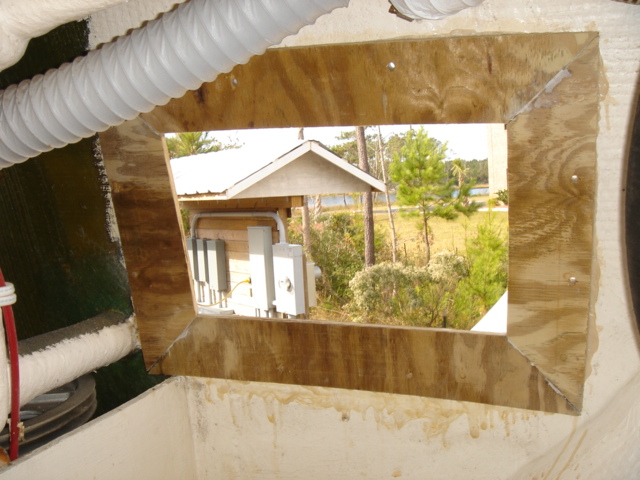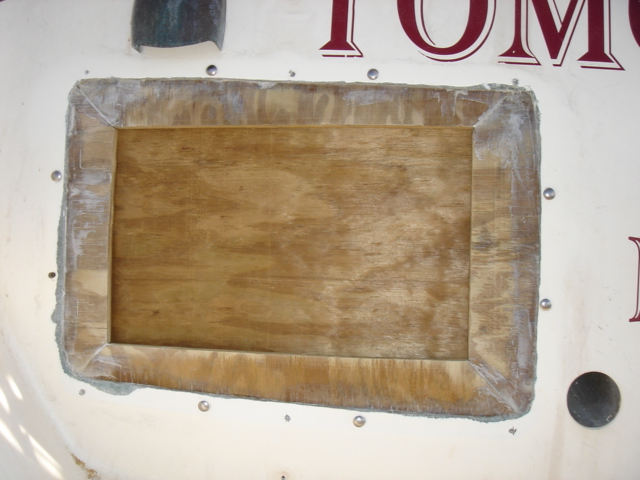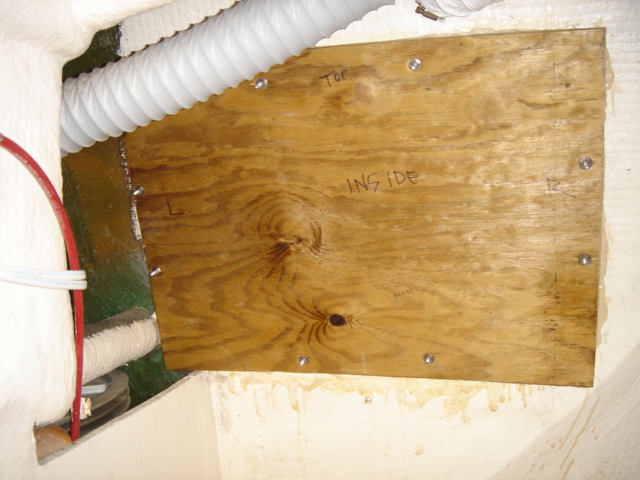 Then this backing piece was added, and attached with both high density adhesive epoxy and through bolts.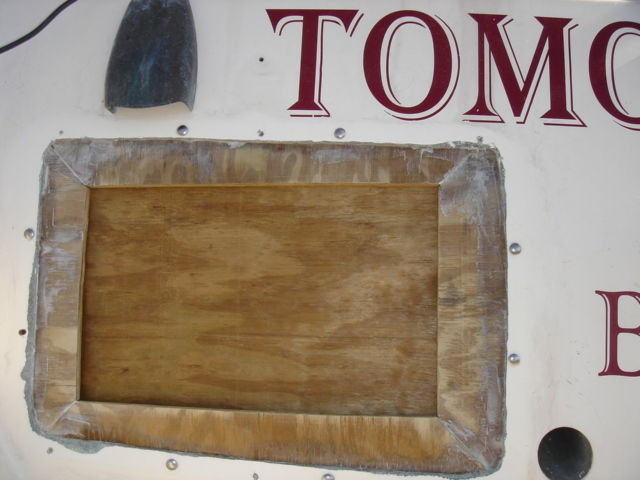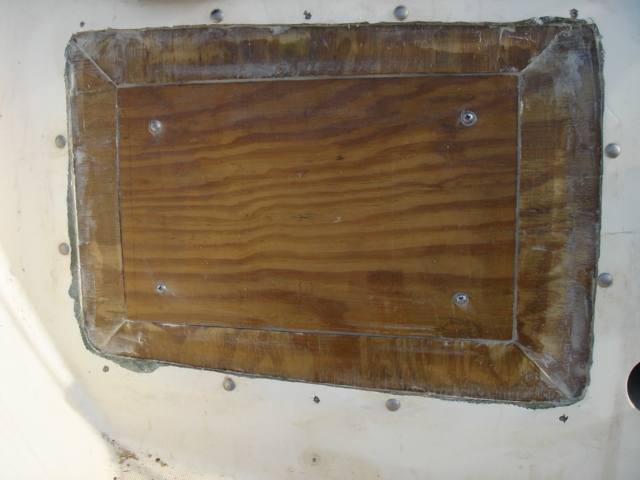 This center piece is added to fair up the plug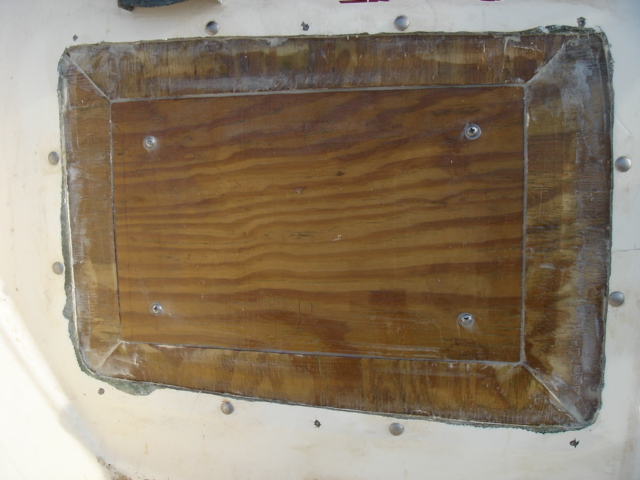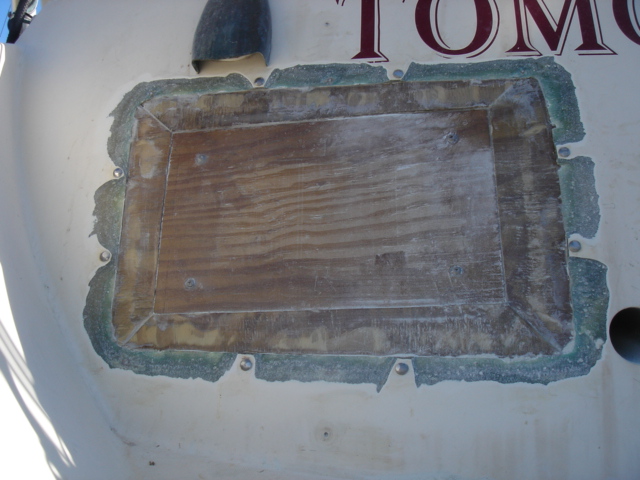 The fiberglass was ground back to create a scarf joint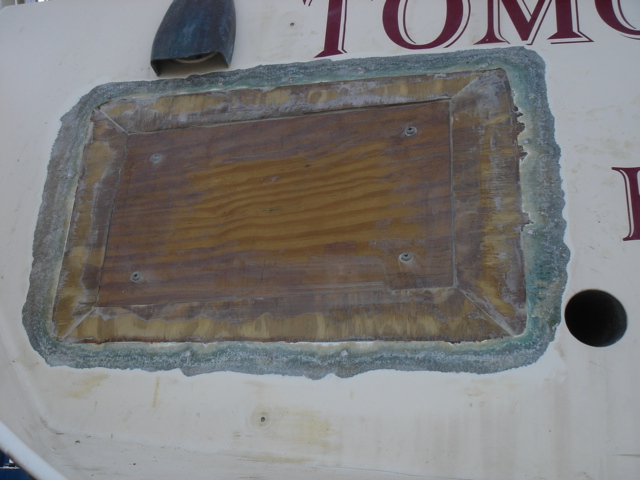 Ready for glassing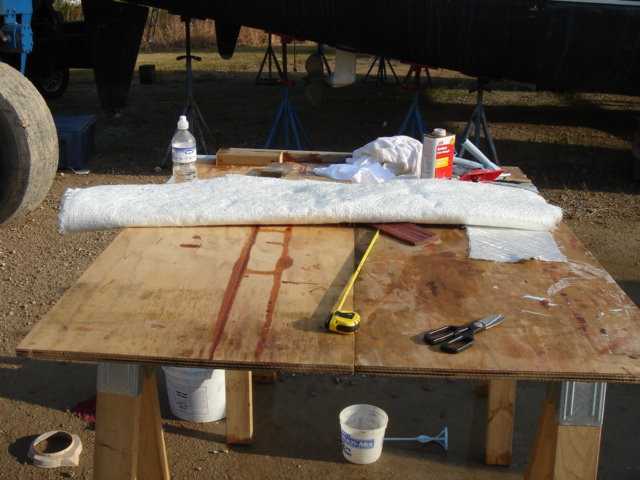 Cutting the fiberglass pieces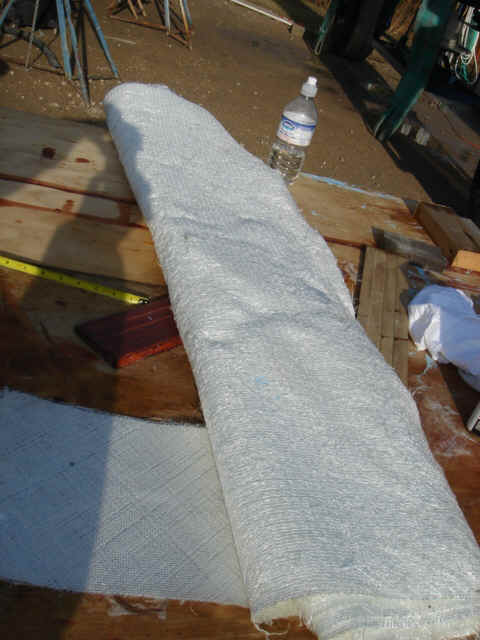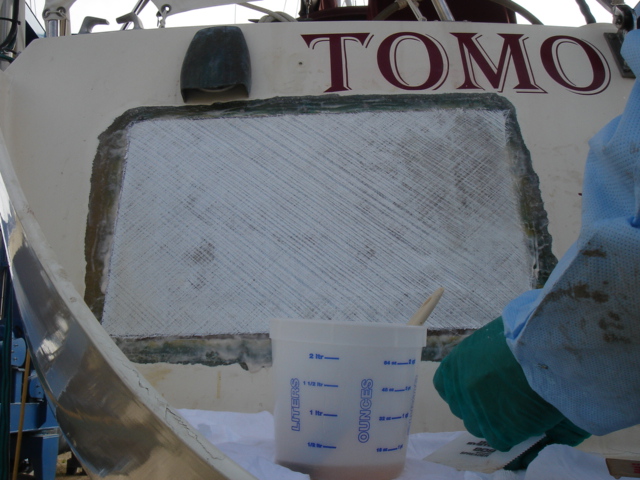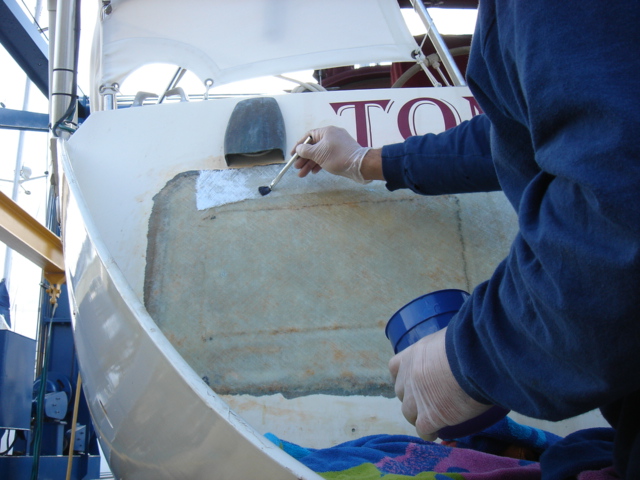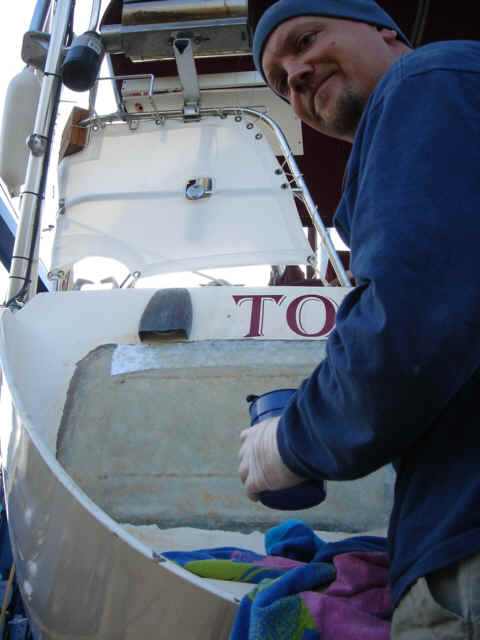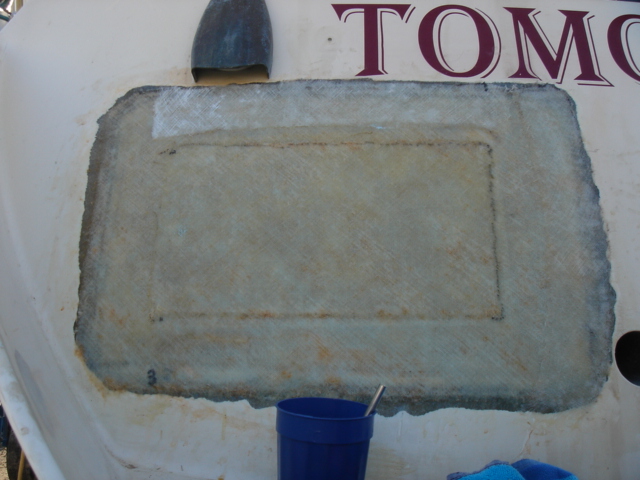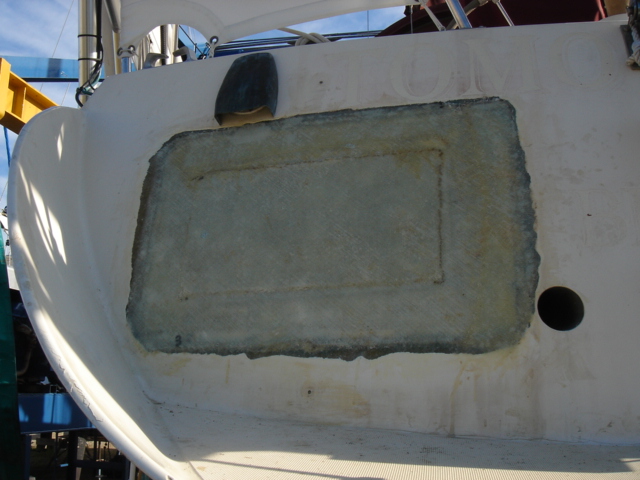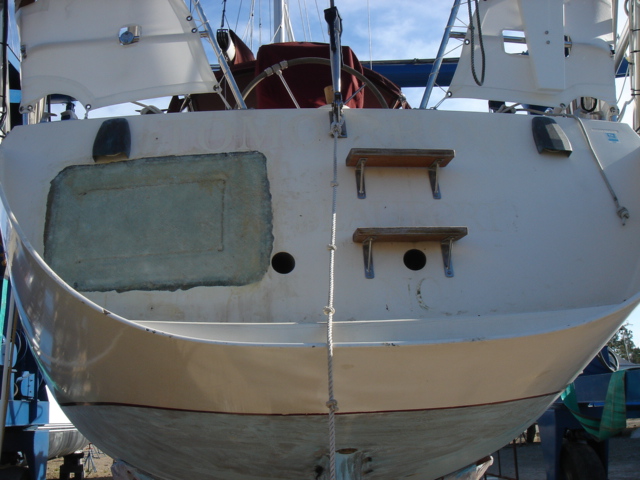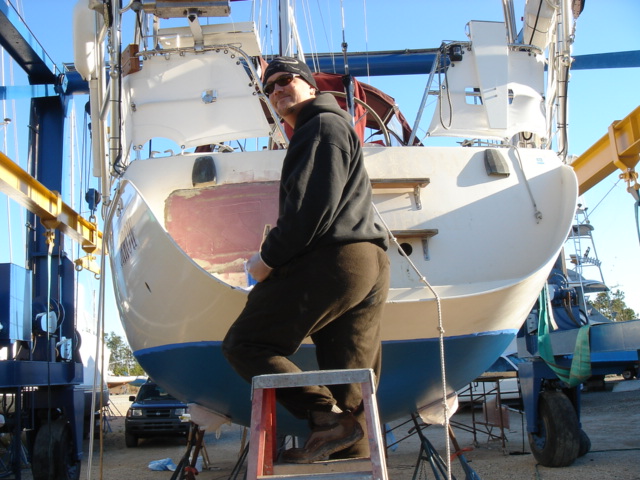 Now to fair it up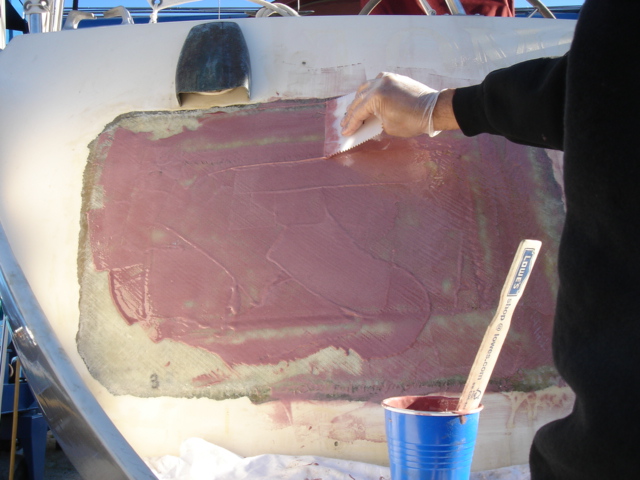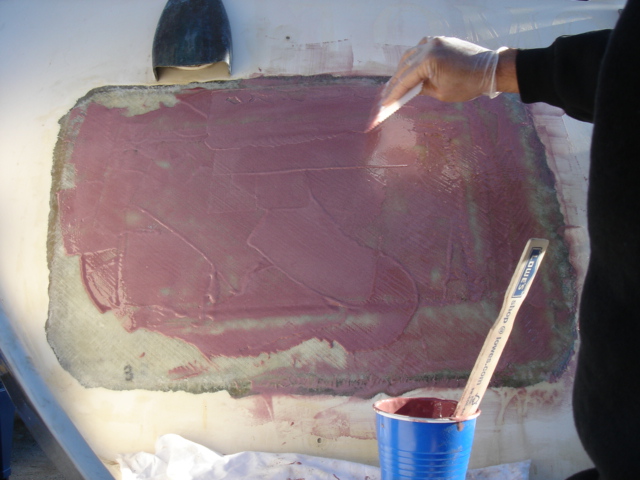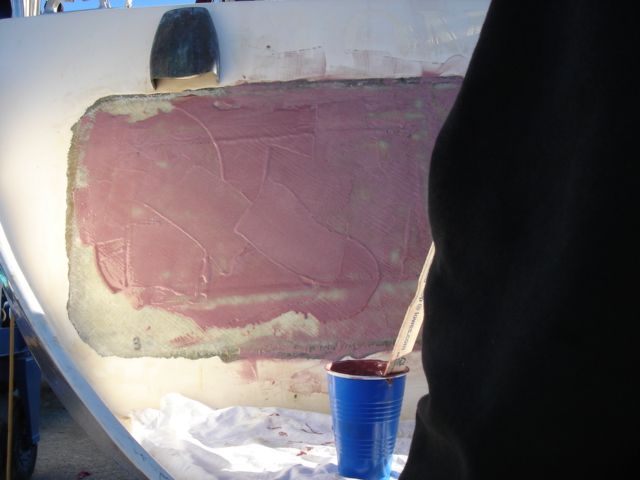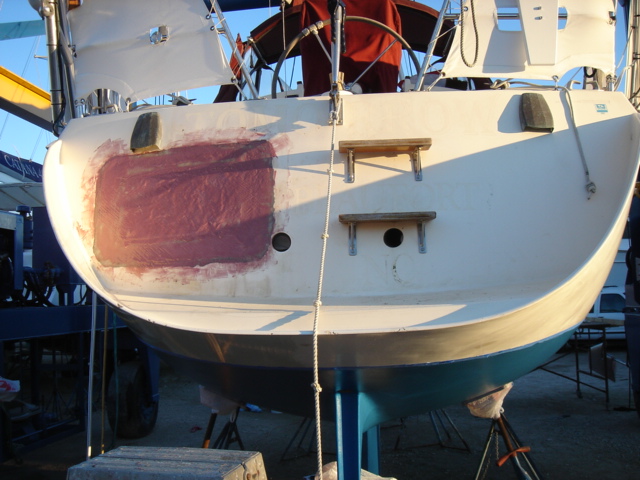 It will get uglier before it gets prettier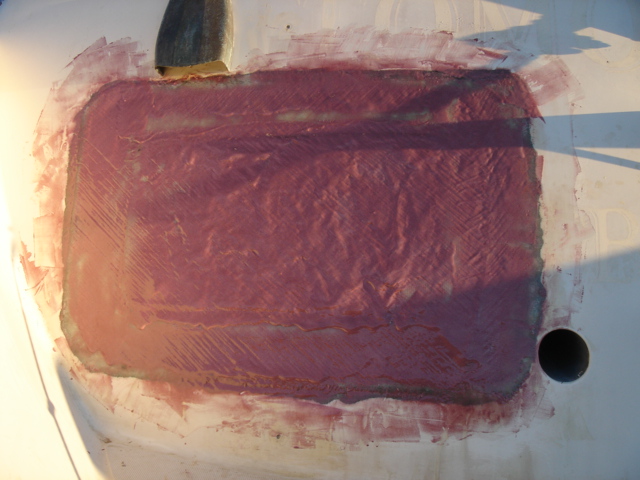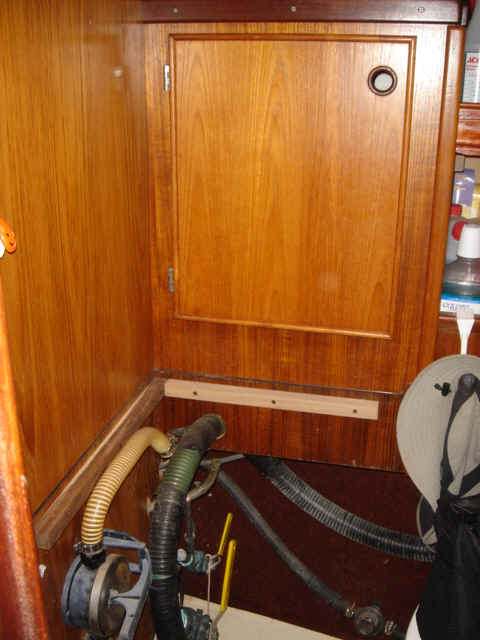 The old sink was made of plastic and had become brittle enough to crack around the drain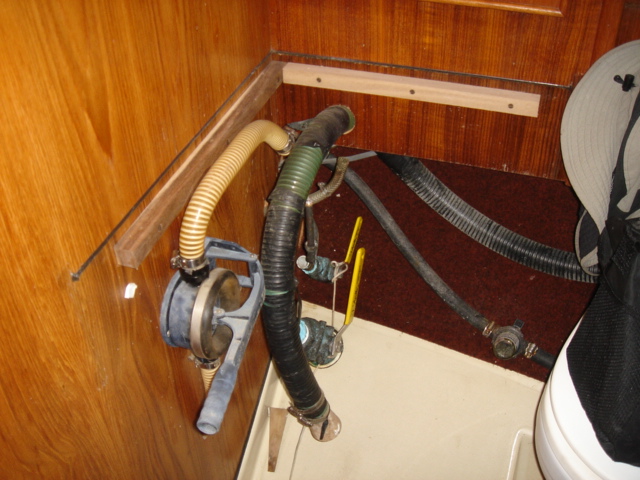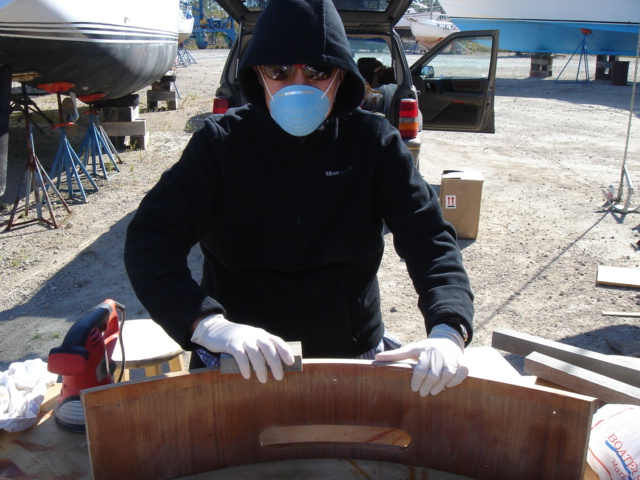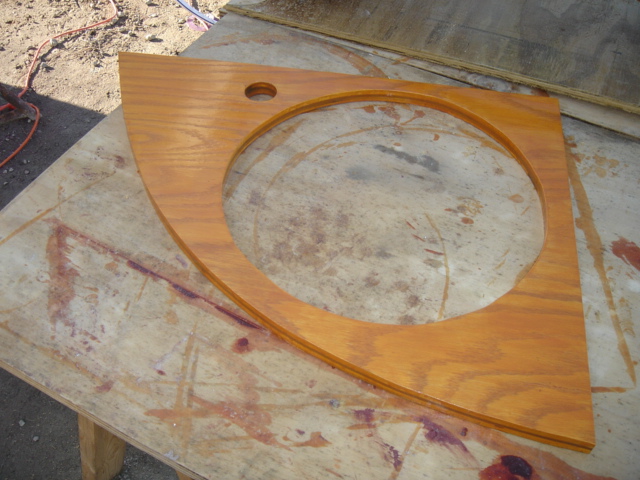 This piece had to be custom made for the new sink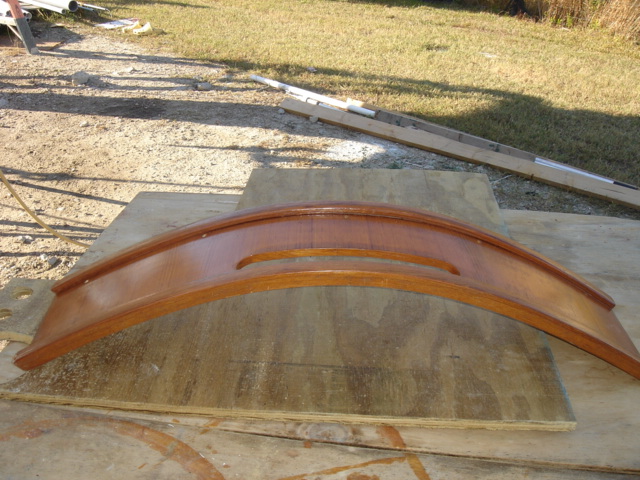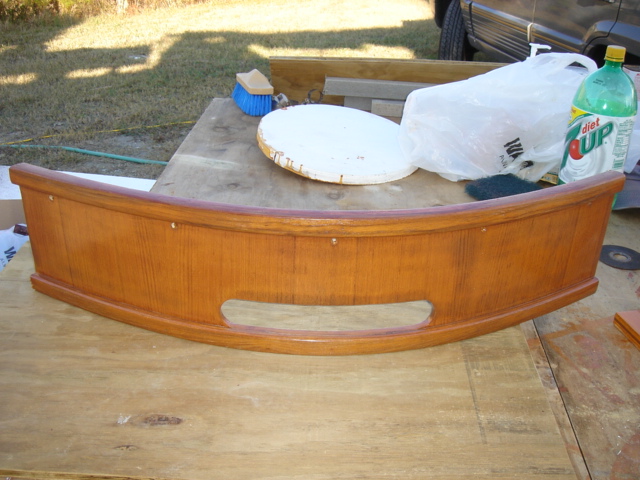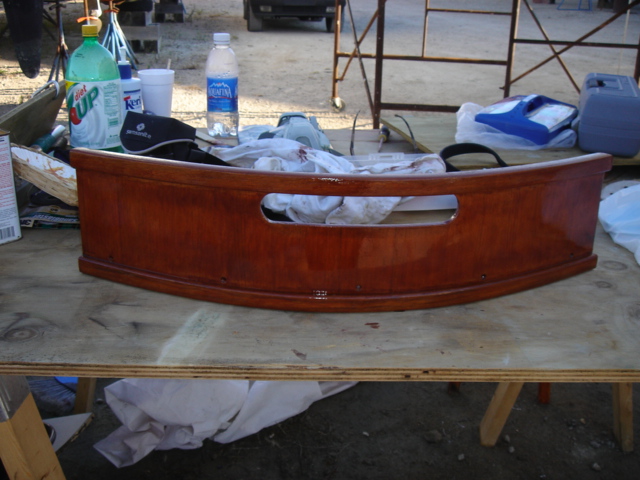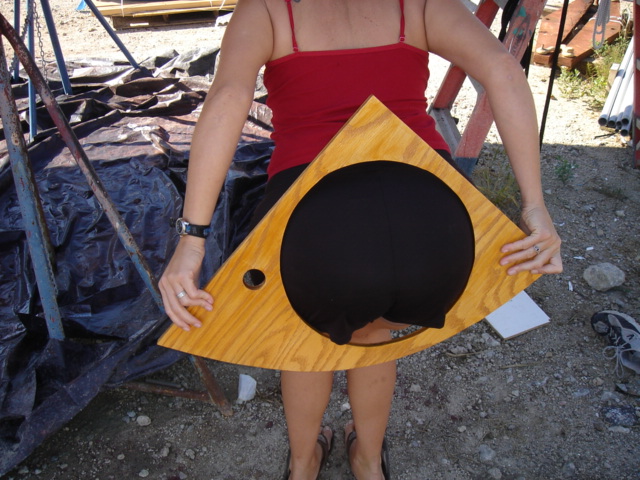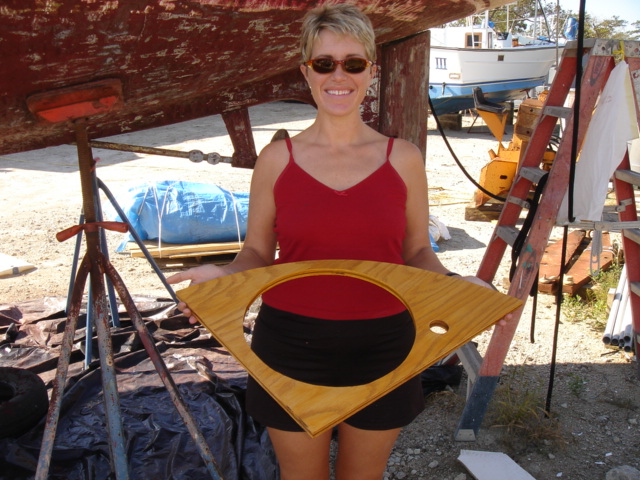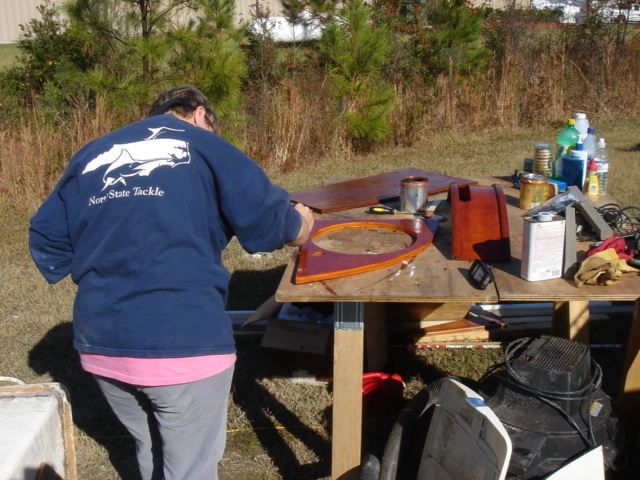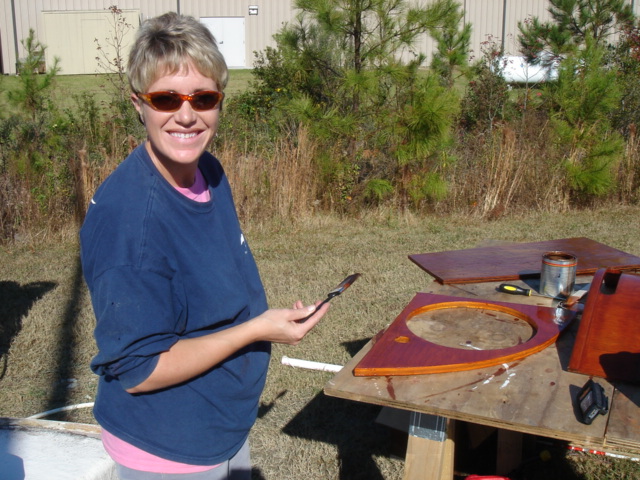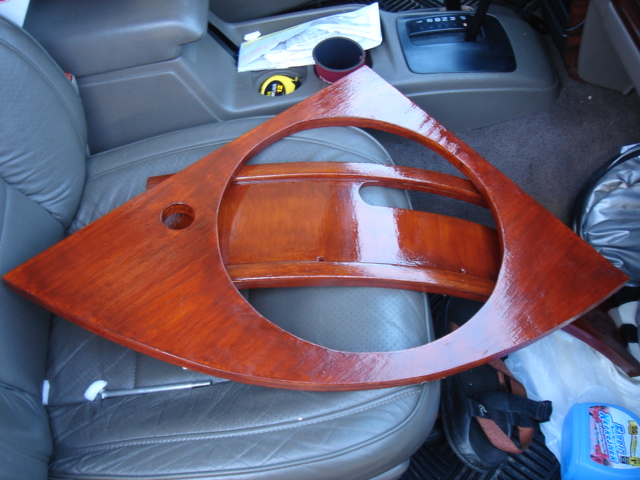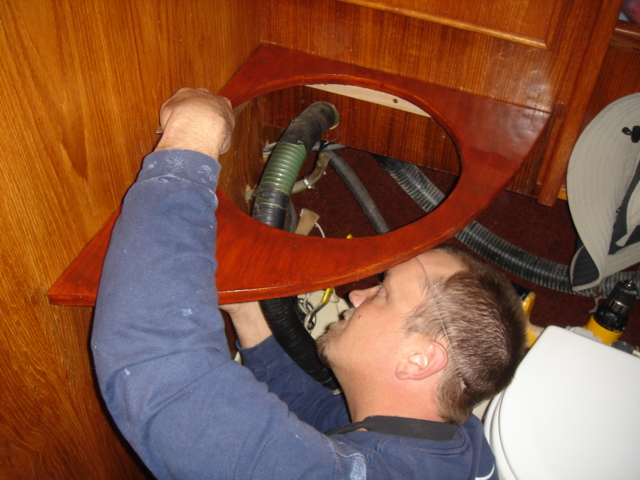 Time to reinstall the sink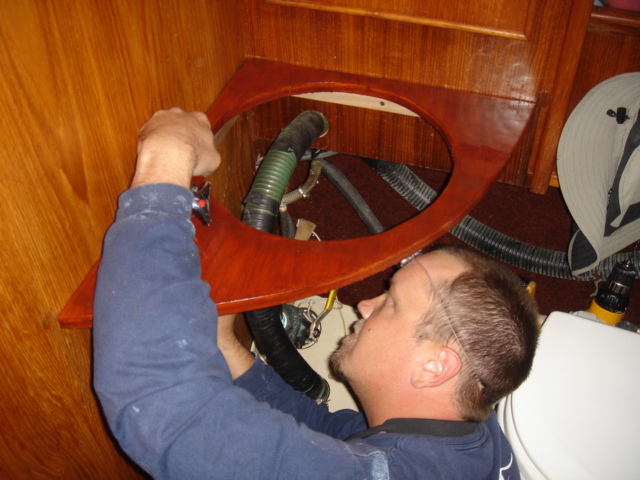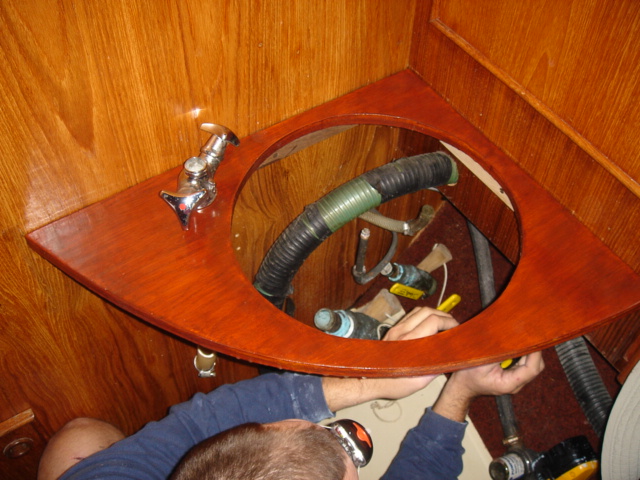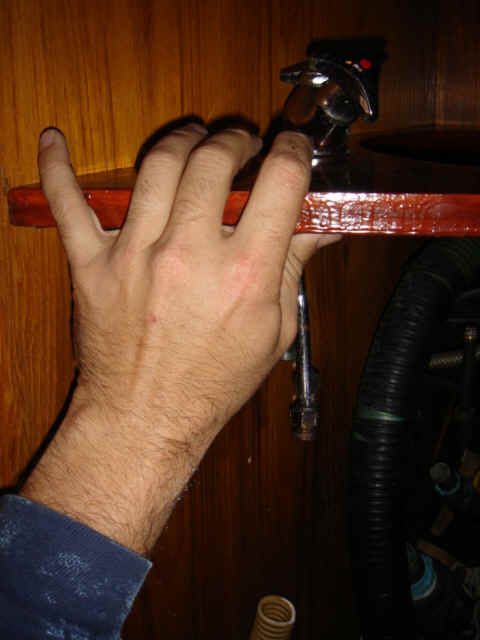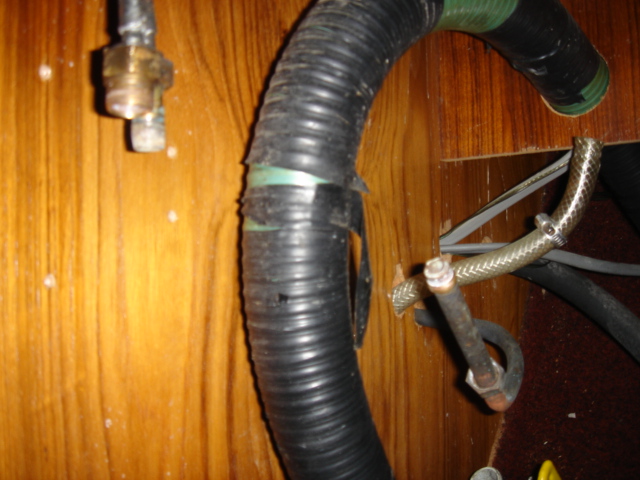 Now to put all of this spaghetti plumbing back into working order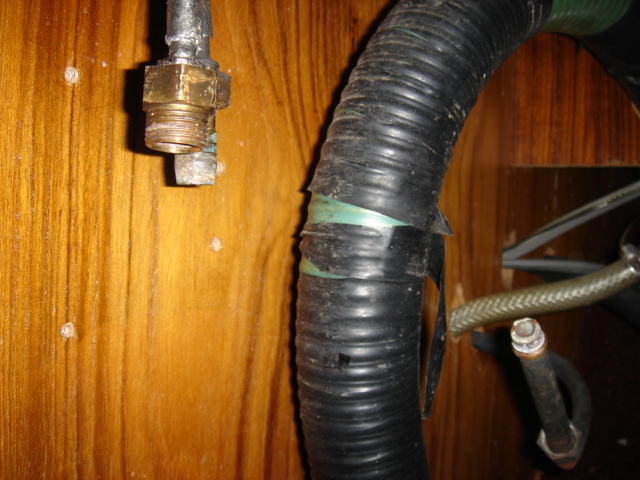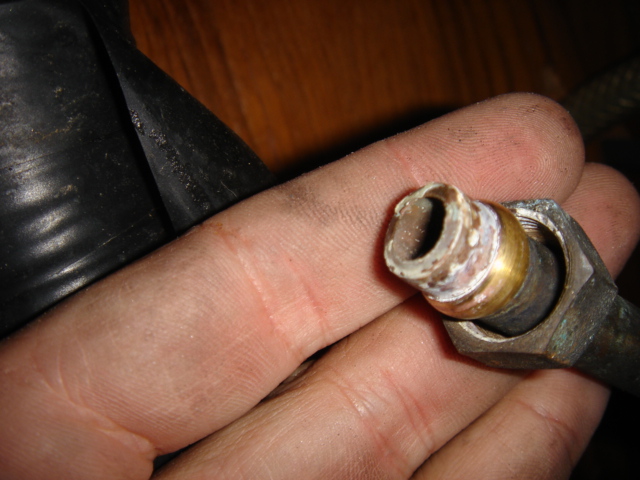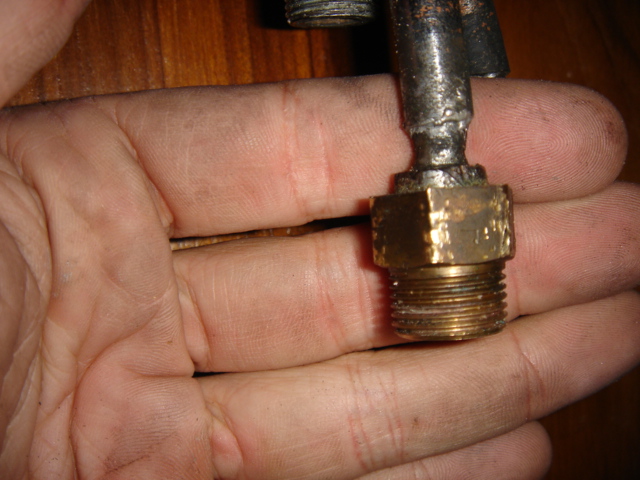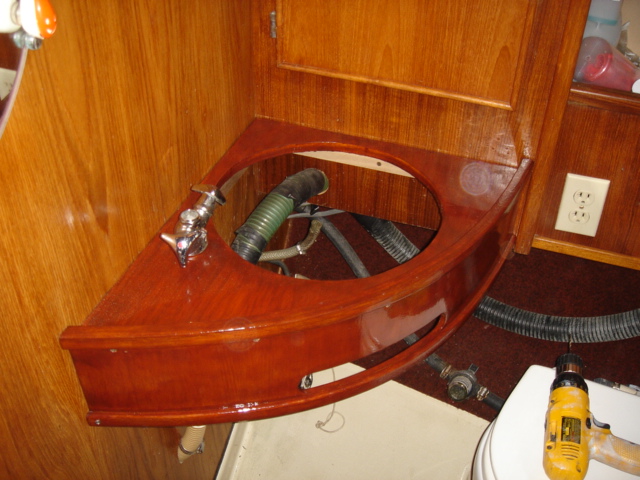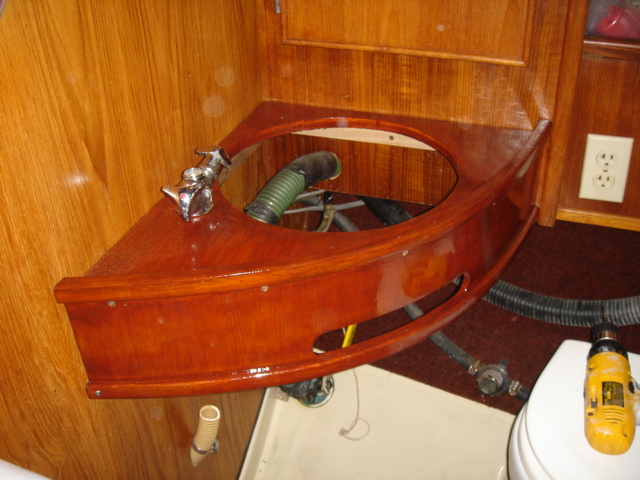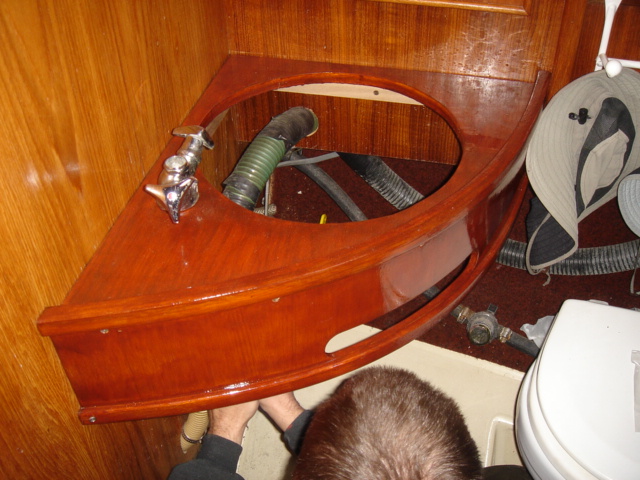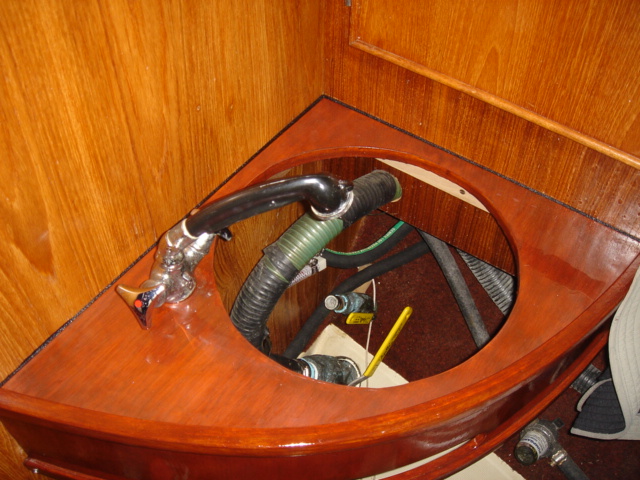 The tape has been removed and you can see the black caulking around the edges of the new sink top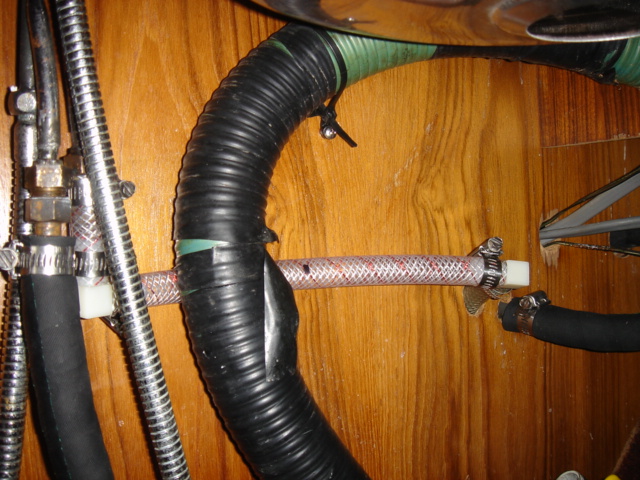 The hot and cold water are now hooked back up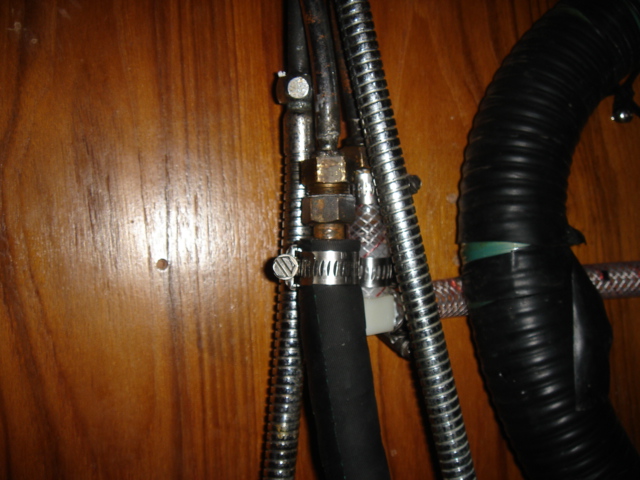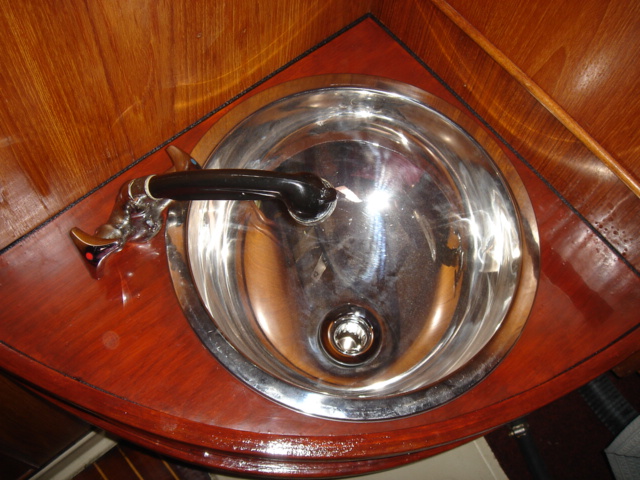 Drop in the sink and seal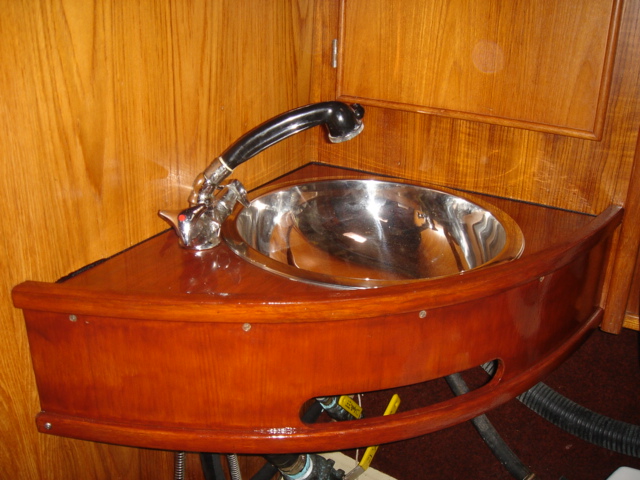 Almost finished