The 1968 VW Westfalia Touring/Tailgating Machine
This is Mike's second VW Bus. The first one was a '71 Westy, known affectionately to all who knew her as La Bus.
This bus has been aptly named La Bus La Deuce, and she's taken us over 10,000 miles since we've had her.
Click Here to follow the transformation of "The Deuce"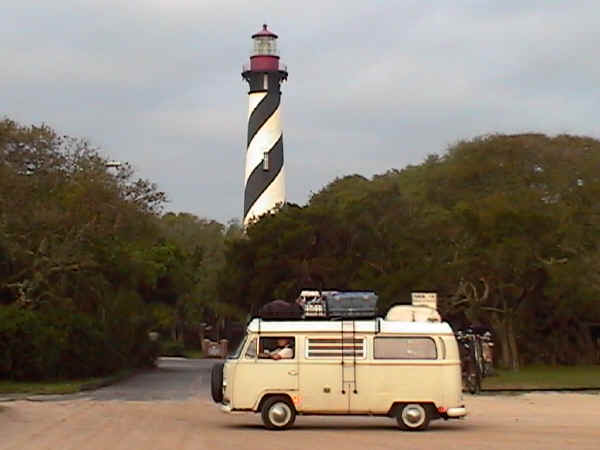 La Bus and the St. Augustine Lighthouse
| | |
| --- | --- |
| | |
| Sunrise in front of the huge cross in St. Augustine | Mike and Kate after biking Charleston |
| | |
| Ocracoke Lighthouse and La Bus | La Bus on the Lighthouse Tour - Cape Hatteras |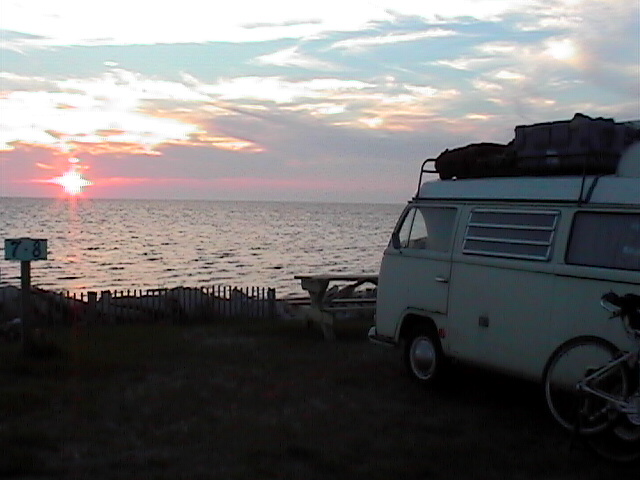 Camping on the Outer Banks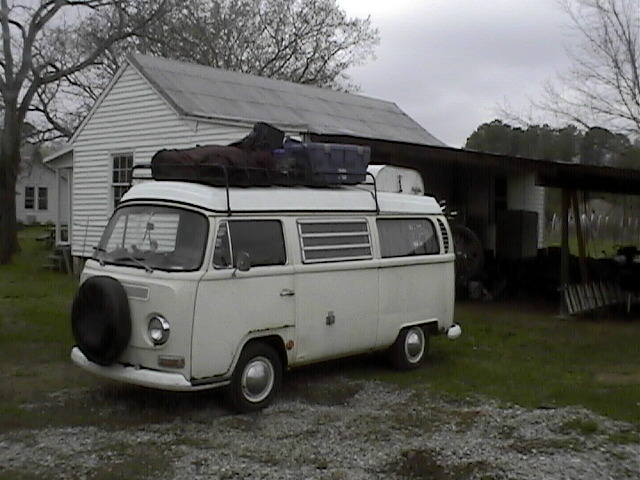 This was taken in Raleigh, NC where we had to replace a blown motor.
The whole process took 4 days. Click below to see it all happen.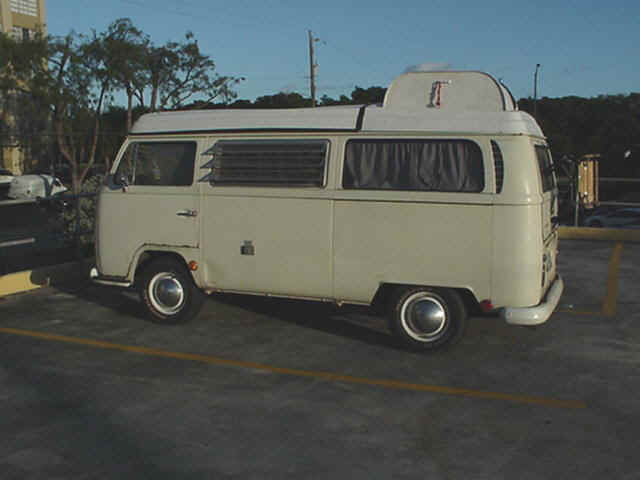 Hotel La Bus at our Urban Campground (Parking Deck) in Ft. Lauderdale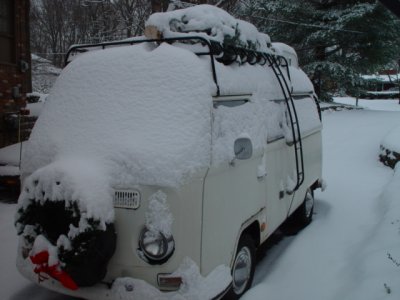 The Bus in Cincinnati just after bringing the Christmas tree. This is probably the Bus' first White Christmas
These Pics were taken just after we bought the Bus in 2001. At this point, we'd spent over week working on her non-stop. At the end of the week, Mike drove her eight hours from Charlotte, NC to Cincinnati, OH. These pics were taken in Cincy.
Special Thanks to Uncle Bumble for his VW expertise
Thanks to my Moms for letting me park it in their driveways
My favorite feature: We couldn't find a steering wheel cover big enough, so a 20" bike tire and tube did the trick. Check out the valve stem at the bottom of the steering wheel. About 15 P.S.I. for a nice cushy grip.

View from the "Superman Seat"
The Kitchen
Click Here to follow the transformation of "The Deuce"